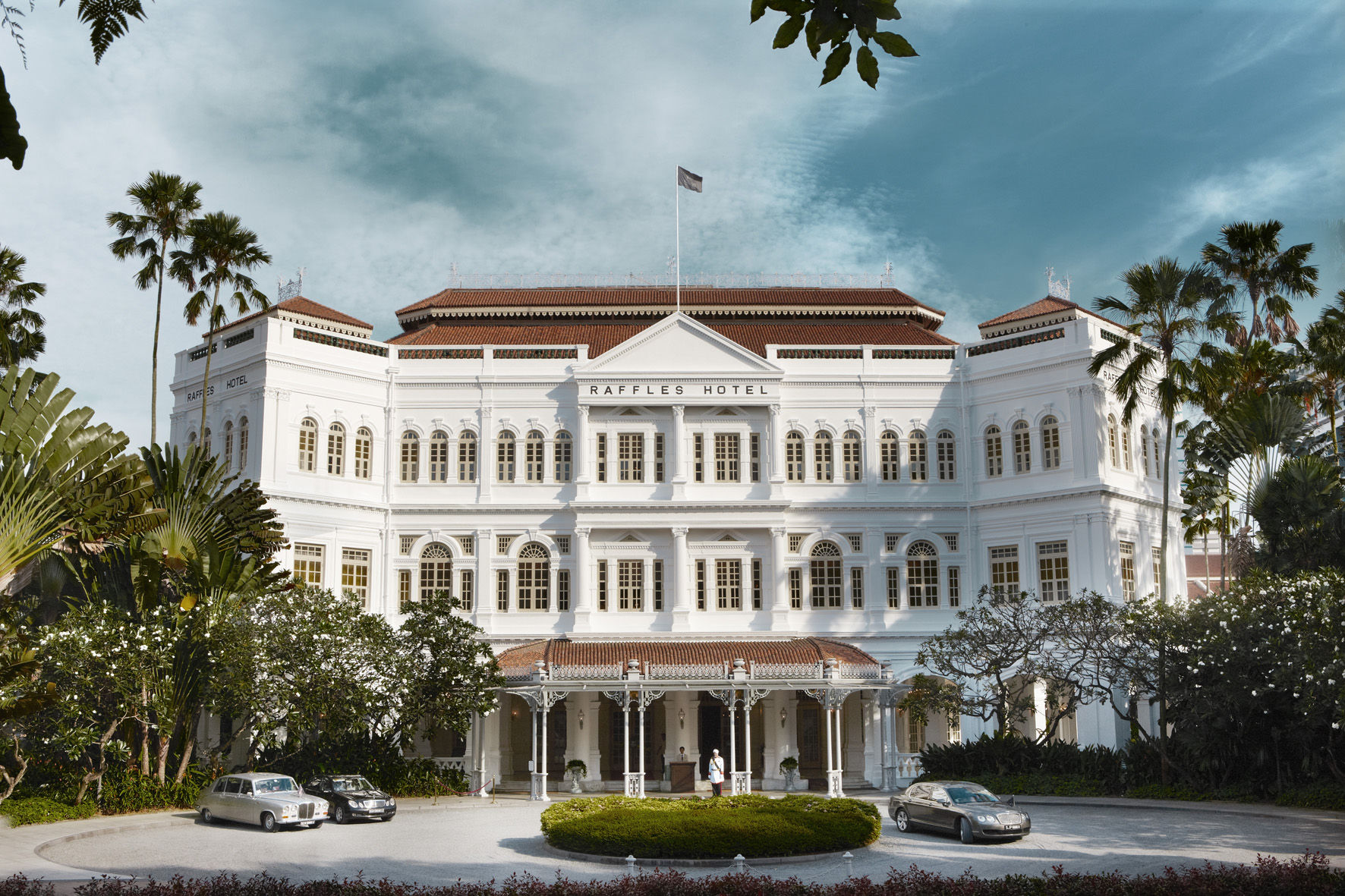 Since February 2017, Raffles Hotel Singapore, our iconic heritage hotel, has been going through a number of restoration works. Come December 2017, Raffles Hotel will undergo Phase Three of the restoration, supported by award-winning interior designer Alexandra Champalimaud. The hotel will be fully closed for about six months and will reopen its new doors to visitors in the second half of 2018.
Here are some things to anticipate with its opening.
1. New suites for guests to choose from
Increasing its total key count from 103 to 115 suites, Raffles Hotel will also introduce three new suite categories, adding to the existing list of Presidential, Grand Hotel, Palm Court, Courtyard and State Room Suites. The Residence Suites, comprising four one-bedroom and one two-bedroom, will be named after famous local cinemas from the 1900s and located in the Raffles Arcade. Two new Promenade Suites will be added, named Lady Mountbatten Suite and Lady Sophia Suite, converted from existing boardrooms. The final category of rooms, Studio Suites, will added to the main building. All suites will continue to exude the same heritage and charm the hotel is known for, yet with a more contemporary look.
2. New event spaces for gatherings
While Raffles Hotel's current event spaces will get a refreshed in look, including the East India Room, Casuarina Suite and outdoor spaces such as Palm Garden, The Lawn and Gazebo, there will also be a new addition. The previously named Jubilee Hall will be converted into the Jubilee Ballroom, a 300-persons space boasting a 6m high ceiling to accommodate larger events including weddings and social galas. All event spaces will also be equipped with striking lighting elements and the latest audio-visual technology.
3. Better amenities and lifestyle offerings
Raffles Hotel's signature dining experiences — Long Bar, Tiffin Room and Writers Bar — will all remain, but with facelifts done to its interiors. Expect to see more concepts and menus coming up to make wining and dining an even more memorable affair at the hotel. Lifestyle destination Raffles Hotel Arcade will also see a revamp, including a refreshed Raffles Gift Shop that will house a History Gallery, illustrating the heritage of Raffles Hotel. Additionally, the Raffles Spa will be relocated over from the main building. As offerings at the Raffles Hotel Arcade is still a work in progress, Raffles Hotel will release more information as the hotel's restoration progresses.