"Relax," says the yoga master, who is lying supine on the mat with his legs raised, as I stand facing him. He plants his feet on each side of my lower belly, and asks if I'm scared. "No, I trust you," I say, as I lean onto his feet and clasp his hands. In one smooth motion, he bends his legs and lifts me off the floor.
Once stable, I let go of his hands and stretch my arms. I'm immediately bowled over by my ability to "fly". This Acro Yoga pose is monumental as it requires tremendous trust for strangers and in yourself – something I'd lost sight of after the pandemic years left me desensitised and overly cautious. But as we venture out into the world now, I vowed to throw myself into every experience. My inaugural trip to Koh Samui would be the starting point.
A WARM WELCOME
Koh Samui is accessible via daily direct flights from Singapore on boutique airline Bangkok Airways. From the get-go, our journey is made smooth thanks to priority passes that enabled quick check-ins and baggage retrievals. Arriving at Samui Airport is a delight in itself. Brightly coloured sightseeing trolleys take you past mountain views to the open-air arrival terminal lined with bamboo- thatched snack shacks, cafes and gardens.
Once the gateway to the party mecca of Koh Phangan, Koh Samui has grown up. Today, the island is a peaceful sanctuary for those looking for privacy and luxury. Assuring you'll be spoilt for choice, it is home to a gamut of high-end properties lining its shores and coves. Among them is Samujana Villas, a hilltop hideaway minutes away from the airport. Some 23 privately owned and individually designed villas make up the property, and are available for rental and sale. We check into the sprawling seven- plus-bedroom Villa 12, spanning nearly 20,000sqft.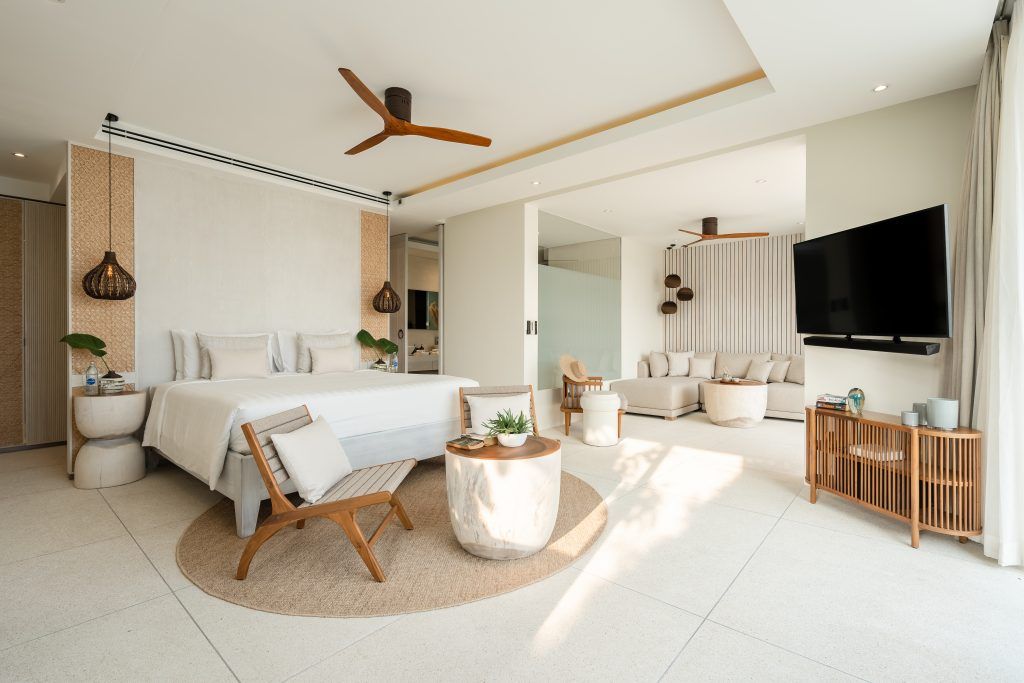 Each en-suite bathroom comes with large bathtubs, indoor and outdoor lounge areas and smart TVs.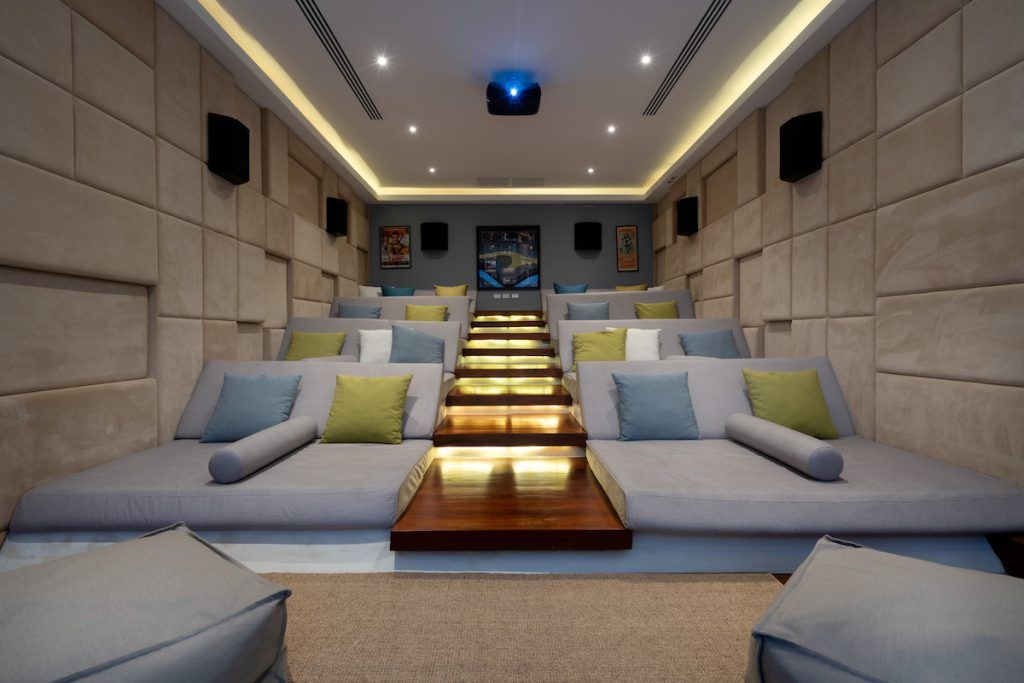 Cleverly designed with local accents and contemporary coastal-inspired furnishings, the villa is a polished escape that can seamlessly integrate children into its stylish setting. "Plus" villas likes ours come with additional facilities such as trampolines, basketball courts and game rooms. The in-house private cinema can easily fit 20 or more people, and comes with streaming services. Another perk is the massive gym with cardio machines, weightlifting stations and a boxing ring (where Hollywood legend Idris Elba trained).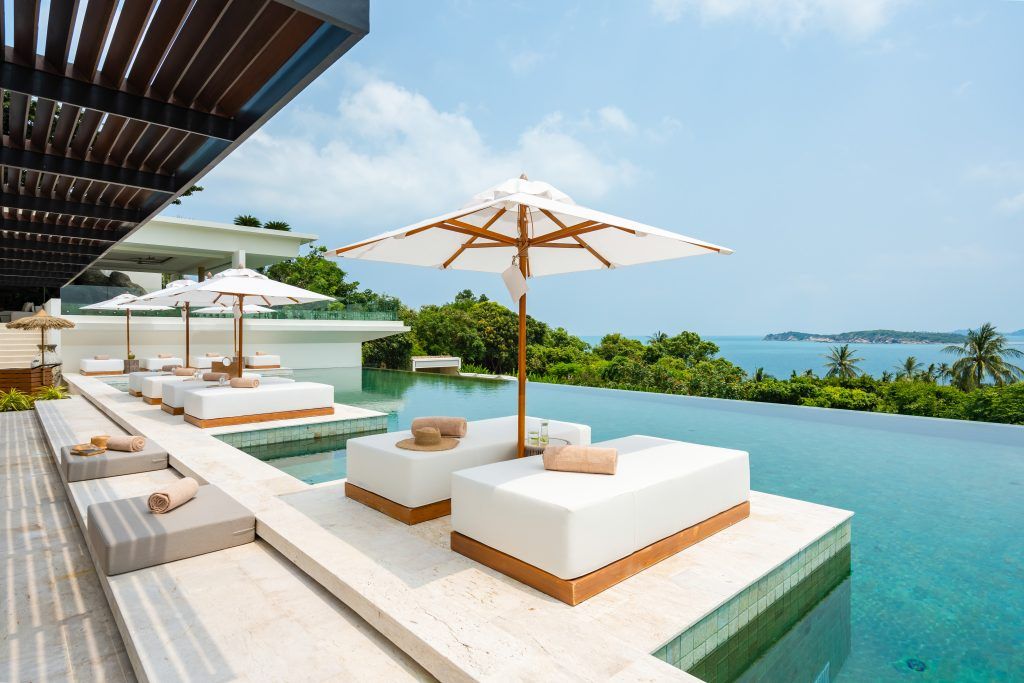 The crowning glory of each villa is its sublime saltwater infinity pool. Ours overlooks a cerulean coral cove and the Gulf of Thailand. We recommend alternating between stretching out on the chic poolside loungers and bobbing on a float, with a cocktail in hand that's made in-house by your own villa manager.
Speaking of the staff, they are what makes stays here so special. Our villa manager Khun Ball, who is contactable via the villa phone, is our personal concierge. He greets us at the airport, works with the kitchen team to prepare meals, organises bookings and car rides, and coordinates with all the operations teams.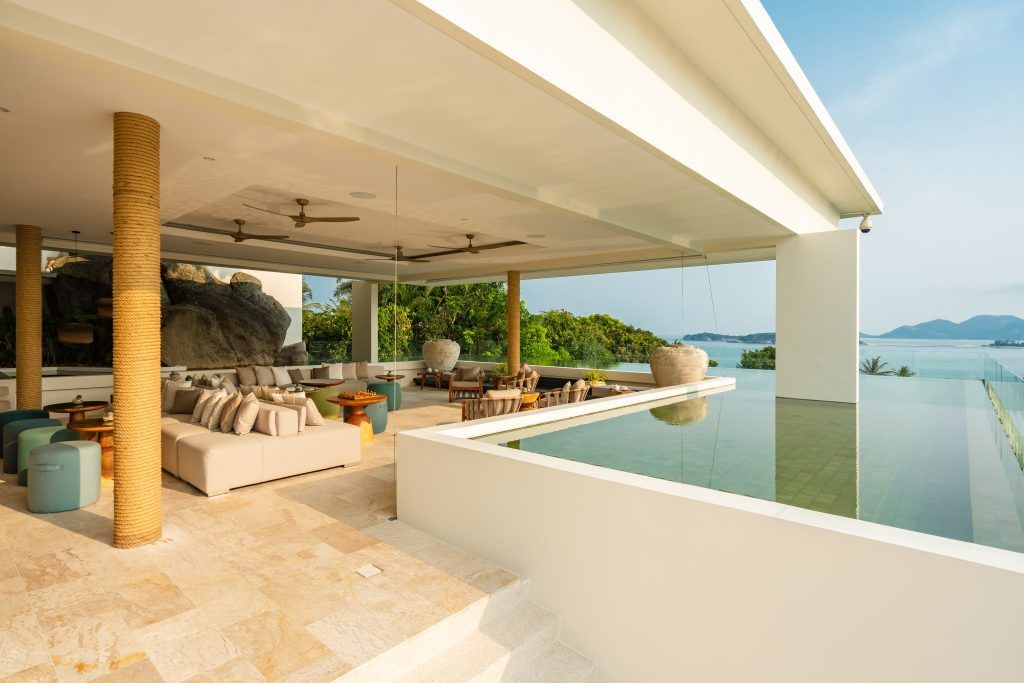 Samujana Villas is no hotel. All dining takes place in your own villa and is served by the kitchen staff. Stays also include breakfasts that range from American to Thai. Other in-villa meals can easily be arranged with the private chef who specialises in Northern Thai cuisine.
THE SILVER LINING
Those who wish to venture out can book Samujana's luxury 13m catamaran, Kindred Spirit, for snorkelling at Ang Thong National Marine Park and the nearby islands, or adrenaline-pumping activities such as water skiing and kitesurfing. If you're keen on sights, go on an island excursion. We visited Wat Phra Yai, also known as the Big Buddha temple, on the northeastern corner of the island for blessings of good luck. We also stopped at natural sights such as Na Muang Waterfalls and the suggestive rock formations of Grandmother and Grandfather Rocks, notorious for their association to genitalia.
On our final day, we're caught in a downpour at a bar on Chaweng Beach. The rain threatens to dampen our spirits as we cower under an umbrella, determined to wait for it to stop. Before long, the storm turns into a gentle drizzle and we celebrate by swimming in the sea's clear waters.
Just then, a beautiful double rainbow appears over the beach. A reward for us holding out hope and a bittersweet reminder of how long we've waited for this moment. In those years we lost to the pandemic, it was too easy to lose sight of the beauty beyond our borders. May we never forget again.