Best burgers in Singapore: Where to get the most epic buns around the city, vegan options included
We can all agree: Nothing beats a juicy, cheese-slathered burger with a side of crispy fries.
But far from its fast food counterparts, the humble burger has transcended and even evolved to suit gourmet and plant-based eaters. Thankfully for us, the options are countless. Ahead, we list the best burgers in Singapore.
The GoodBurger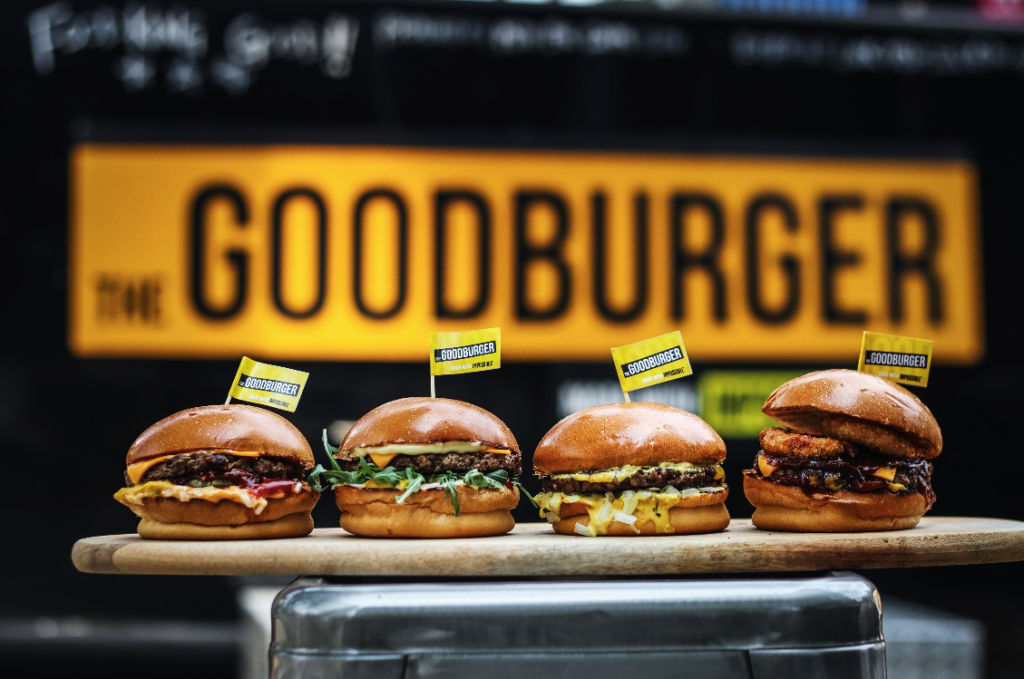 We don't have a food truck culture in Singapore — or so we thought until we stumbled on Good Burger. Located outside Bukit Timah's Coronation Plaza, it serves only Impossible meat in its burgers. Choose from a small menu of four burger options. We had the Classic, which is a plant-based take on the American cheeseburger. A crowd favourite, the patty melds with melted cheese, pickles, and sautéed onions. Other flavours are the truffle aioli-based The Black Tie, Thai-inspired One Night In Bangkok, and the Happy Days which layers the patty with onion rings and smoky barbecue sauce. Your burger does come with a side of crispy fries, but while you're there, order sides of plant-based nuggets and onion rings.
Coronation Plaza, 587, Bukit Timah Road, Singapore 269707. For deliveries, order via the website.
Five Guys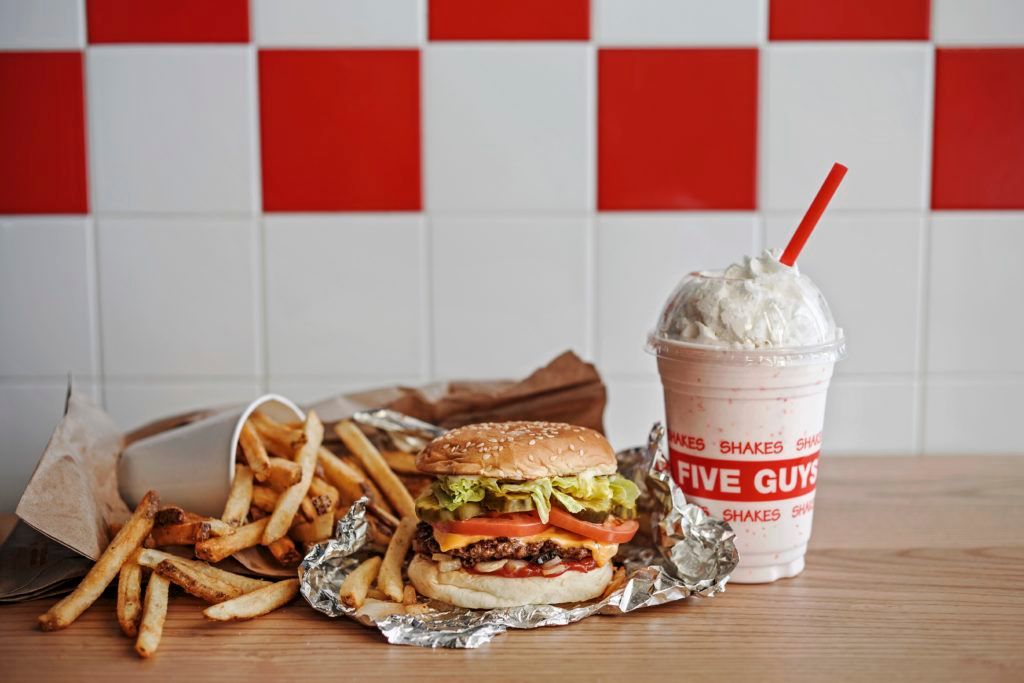 The hype is real: Five Guys is as good as they say. For starters, your meal is customisable. Choose a base for your burger from choices such as hamburger, cheeseburger, and bacon. Then, select your free unlimited toppings from a vast array that includes grilled onions, grilled mushrooms, jalapeño peppers and sauces like the original steak sauce, mustard, and hot sauce. Order a side of Cajun-style fries for some serious seasoning, and wash it all down with a thick milkshake. Like the burger, it's customisable too. Begin with a vanilla base, and add mix-ins like chocolate, coffee, malted milk, Oreo pieces, and even bacon for a salty and smoky crunch.
Plaza Singapura, Unit #01-32/33/34C/35, Singapore 238839. Order delivery via grab.
Shake Shack Shake Shack had its humble beginnings as a hot dog cart in Manhattan's Madison Square Park as a means to support the Madison Square Park Conservancy's first art installation. Its rapid expansion is evident in its Singapore outlets. Since its opening in Jewel Changi Airport, Shake Shack has opened two more outlets in Neil Road and Orchard. A must-order here is the Shackburger. It's a straightforward cheeseburger with all the works, and smothered in a ShakeShack sauce. If you like your burger with a little more heat, the SmokeShack includes chopped cherry pepper and applewood smoked bacon. Not a beef fan? The 'Shroom Burger serves you meaty, morsels of crisp portobello mushroom while the Chick N' Shack sandwiches crisp chicken breast between two buns. Ketchup-dipped crinkle cut fries and a classic milkshake make a meal at its restaurants hard to beat.
Locations in Jewel Changi Airport, and Neil Road. Delivery via FoodPanda.
Burgs by Project Warung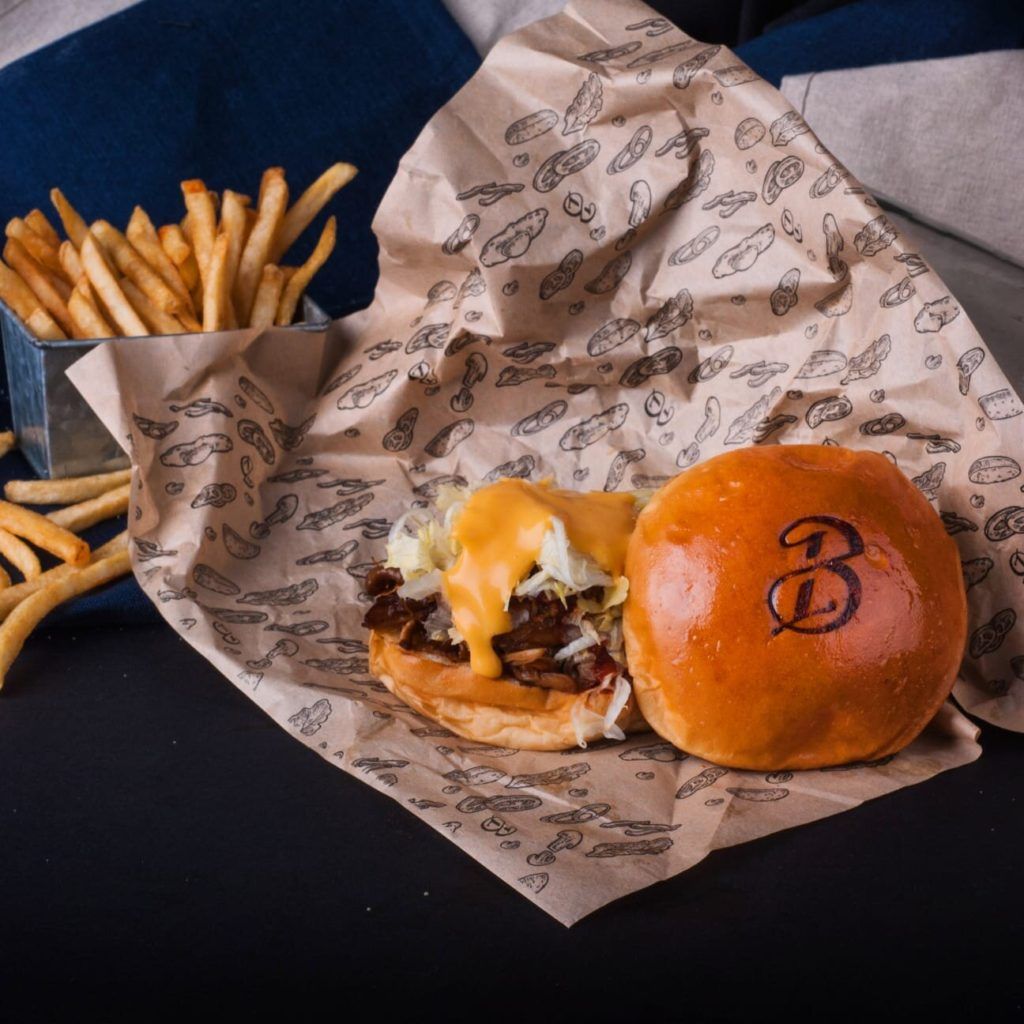 Halal burger guys Burgs by Project Warung has the cheapest options on the list — it is after all, situated in hawker centers in the heartlands — but this by no means a sacrifice on quality. Its motto is straightforward: to serve quality burgers to the masses. This one's for fans of the sloppy burger. While you can find your standard cheeseburger and bacon burger here, it's the others that deserve acclaim. Sink your teeth into the 72-hour braised beef brisket burger, or the crispy rendang chicken burger with fried shallots and caramelised coconut for multiple flavour explosions in your mouth.
Locations in Punggol, Timbre+, Viva Business Park, and Bukit Batok. Delivery via Grab.
Three Buns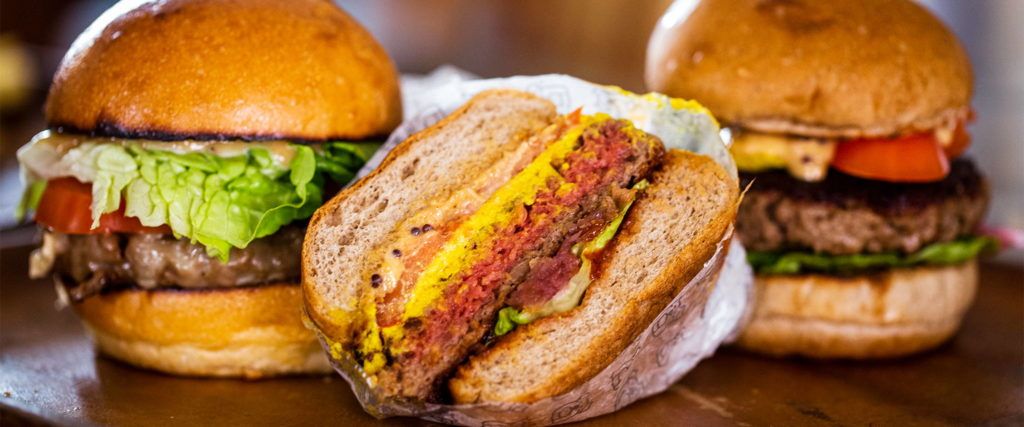 Three Buns takes gourmet burgers seriously. Order the Rambo for a power burger layered with Hawkes Bay Ovation lamb patty, feta, aubergine pickles, and cumin aioli in a toasted Mango flour bun. The Back in Black combines Tasmanian vintage beef patty, with Applewood smoked cheddar and anise mayo, while the chicken option spotlights succulent, twice-cooked free-range Sakura boneless chicken thigh. Like your burgers meatless? Impossible options are available in six choices, with a vegan option served with three islands soya milk mayo and fermented cashew cheese. Here, the bun tastes as good as the patty with options like the toasted mango flour bun, demi brioche, and baked rice buns.
60 Robertson Quay, Singapore 238252. Order via the website, or Deliveroo
Wildfire Chicken & Burgers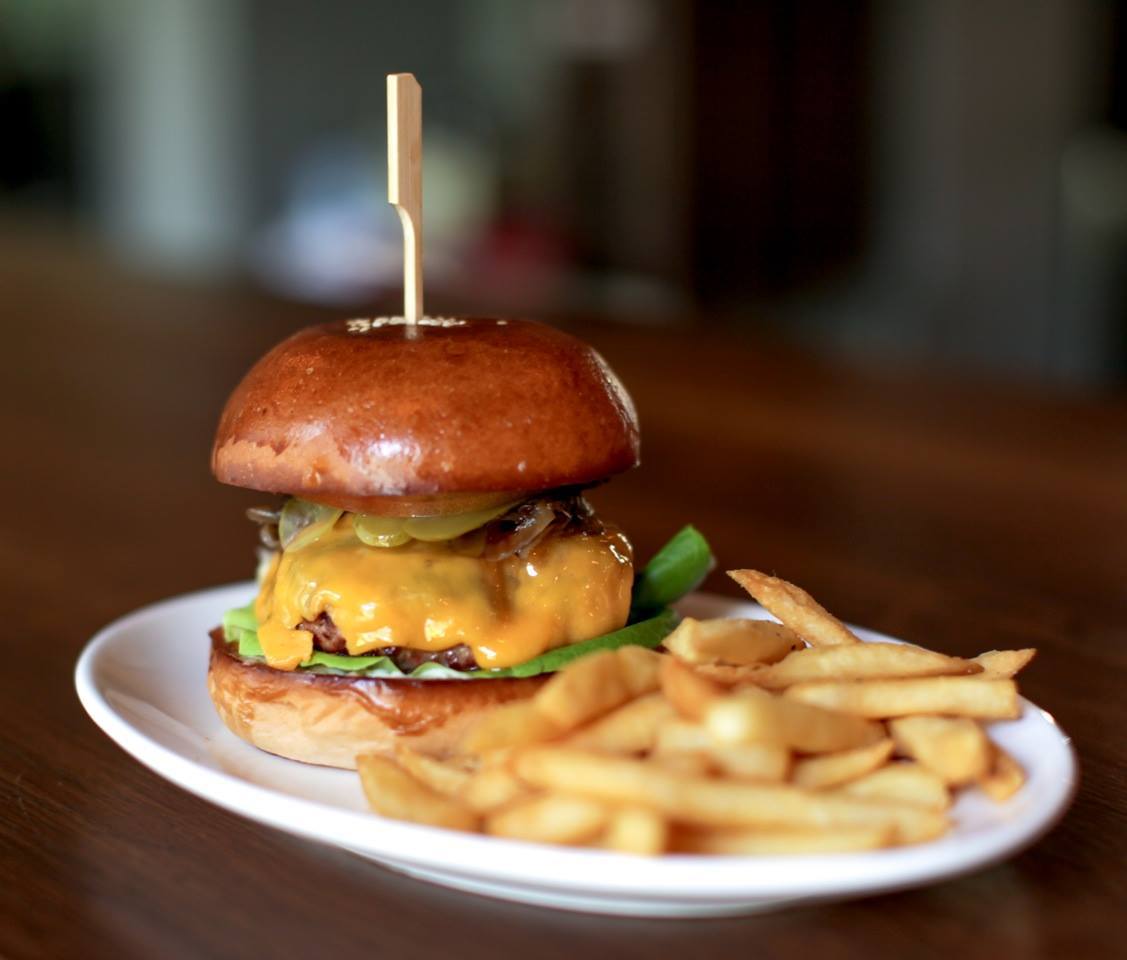 First launched in 2015, Wildfire Chicken & Burgers reopened this June with a reengineered menu. The smokiness that the burgers are so known and loved for is all thanks to the grilled Binchotan charcoal-fired INKA grill, which is double ventilated to generate excessive heat to create that charred texture. Only the freshest ingredients are used for its burgers, which span a cheeseburger with a black angus beef patty, shabu burger with yakiniku sauce, a wagyu beef burger, and the glorious eggstarter with butter folded eggs. New on the menu is a decadent lamb burger, with Spanish onions, eggplant caviar, Mottainai lamb, fennel tzatziki and crumbled feta sandwiched between toasted brioche. Go all out and order something else they're known for: crispy deep fried chicken.
80 Bencoolen Street, #01-15, Singapore 189655. Delivery via the website or Grab.
VeganBurg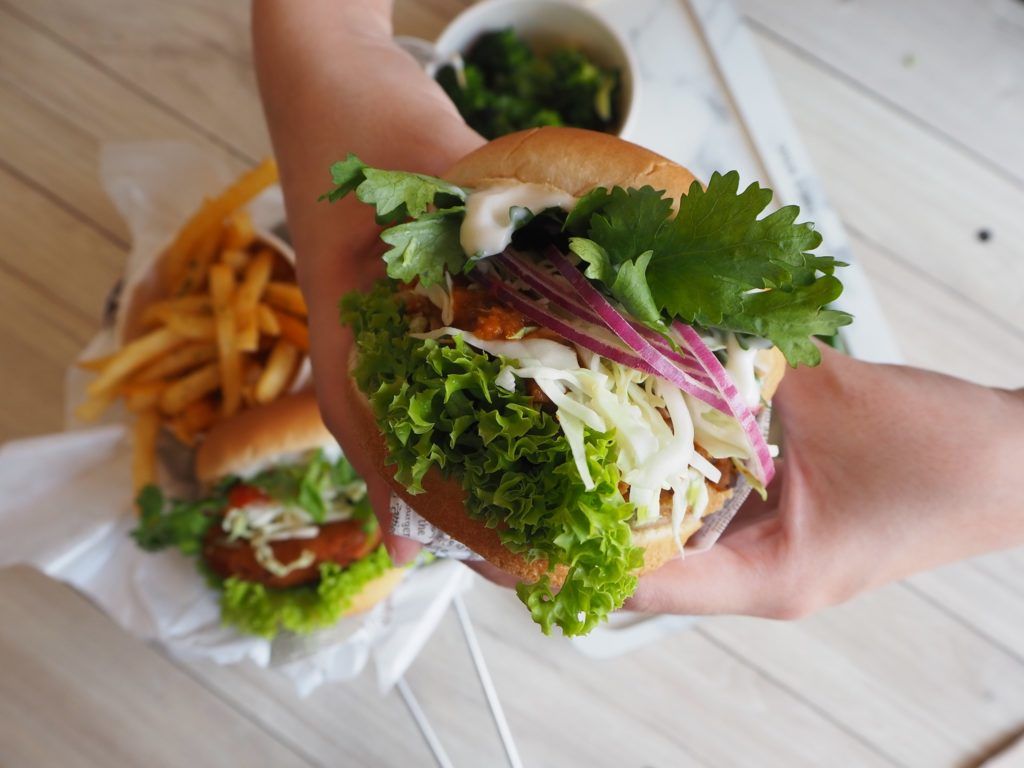 VeganBurg is not only the first vegan burger joint in the world; it is also the only outlet to exist outside of San Francisco. A favourite haunt amongst plant-based eaters, VeganBurg's main patty is a pan-grilled GMO-free plant-protein patty. This features heavily in signatures like the Smoky BBQ Burger, Avocado Beetroot Burger, and Tangy Tartar Burger. If you're going low carb, opt for a lettuce wrap. Otherwise, go the whole nine yards with loaded shrooms or creamy garlic fries.
44 Jalan Eunos, Singapore 419502. Order via Deliveroo.
Wolf Burgers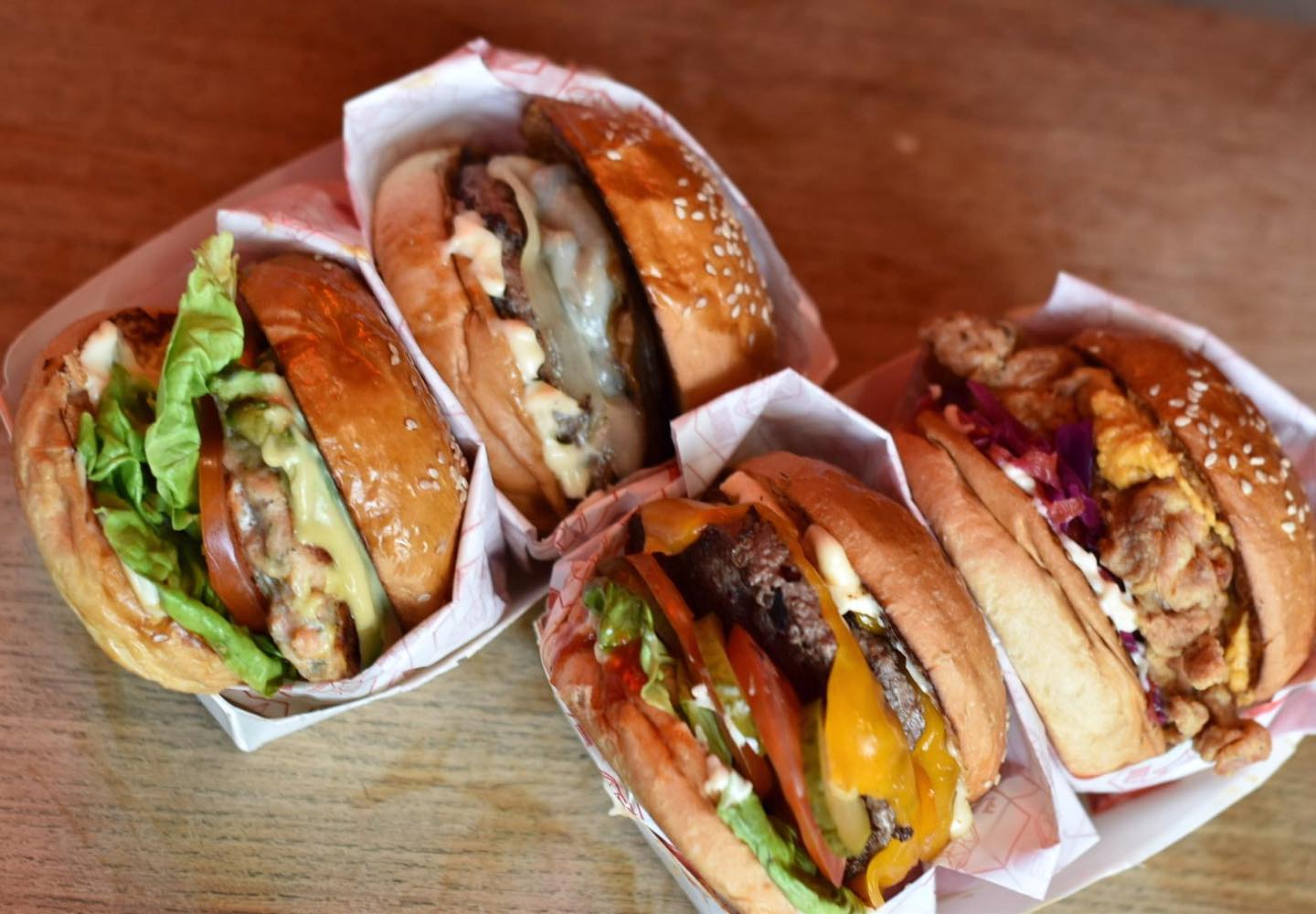 Opened in 2015 by the folks behind roast meat specialist Carvers & Co., Wolf Burgers is about simplicity and freshness. Its signature burger epitomises that, with a thick, juicy slab of beef patty slathered with their housemade sauce, American cheese, lettuce, tomatoes, and pickles. The sesame buns here are steamed, then baked so it's toasty on the outside and pillowy soft on the inside. Seafood lovers, don't miss the King Salmon and the Wasabi Fried Fish burgers. Complete your meal with a variety of tasty sides like sweet potato fries, deep-fried mantou 'fries' topped with chicken floss, and a craft beer.
Locations in Funan Mall, Pasarbella at Suntec, and Changi City Point. Delivery via the website.