The finest foods are just a few clicks away.
A gradual return to normal life is here, but social distancing still applies. For many of us, that means shopping safely and comfortably from home. If you need food with a specific dietary requirement, or want to stock up quality cooking essentials, these gourmet groceries with delivery have got it all.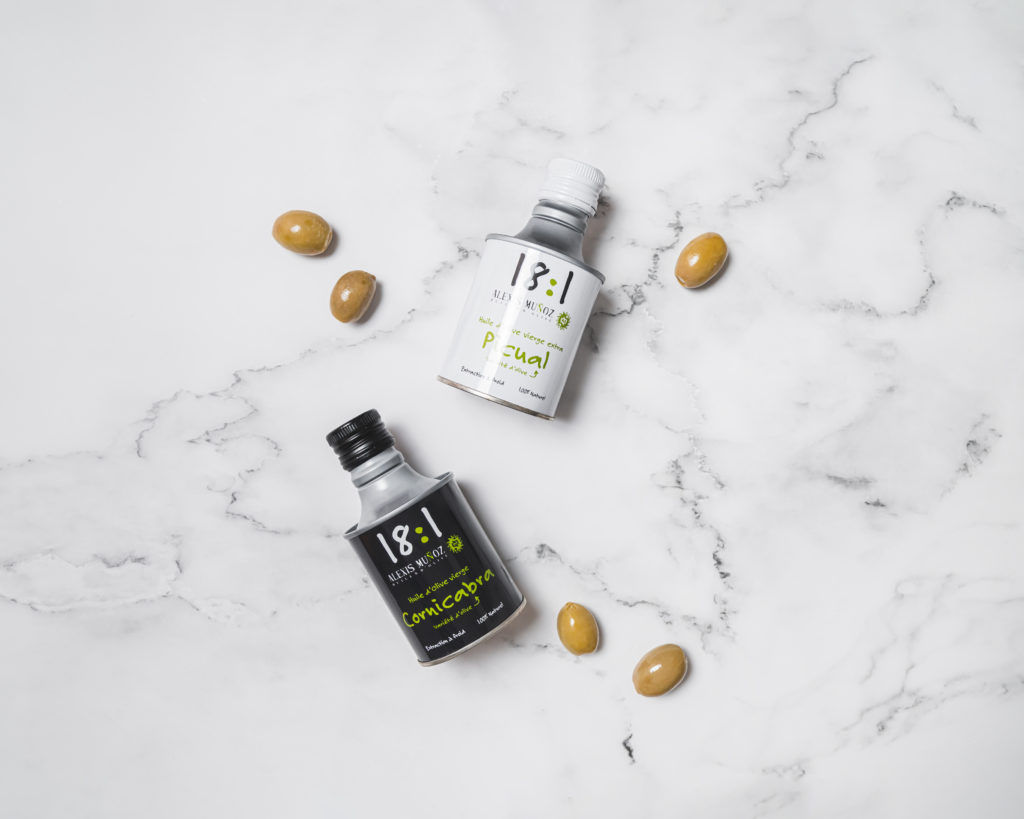 So France
For French food fiends, So France has exactly what you need. Its new website is replete with produce and pantry essentials from across France. Pick from over 40 types of cheese, including Cremeux de Bourgogne with truffle and Ossau Iraty Sheep cheese, to be enjoyed with pâté and cold cuts. Or stock up on olive oil from artisanal producer Alexis Munoz, and French regional specialities like Edmond Fallion's Burgandian mustard, made from mustard seeds from Burgundy, and combined with verjuice from Burgundy Mersault grapes. Groceries aside, So France also offers quick meals and bistro favourites like steak frites and beef ragout pasta topped with foie gras.
Orders for same-day delivery close at 8pm. Delivery is free
for purchases over $120, and capped at $10 for smaller orders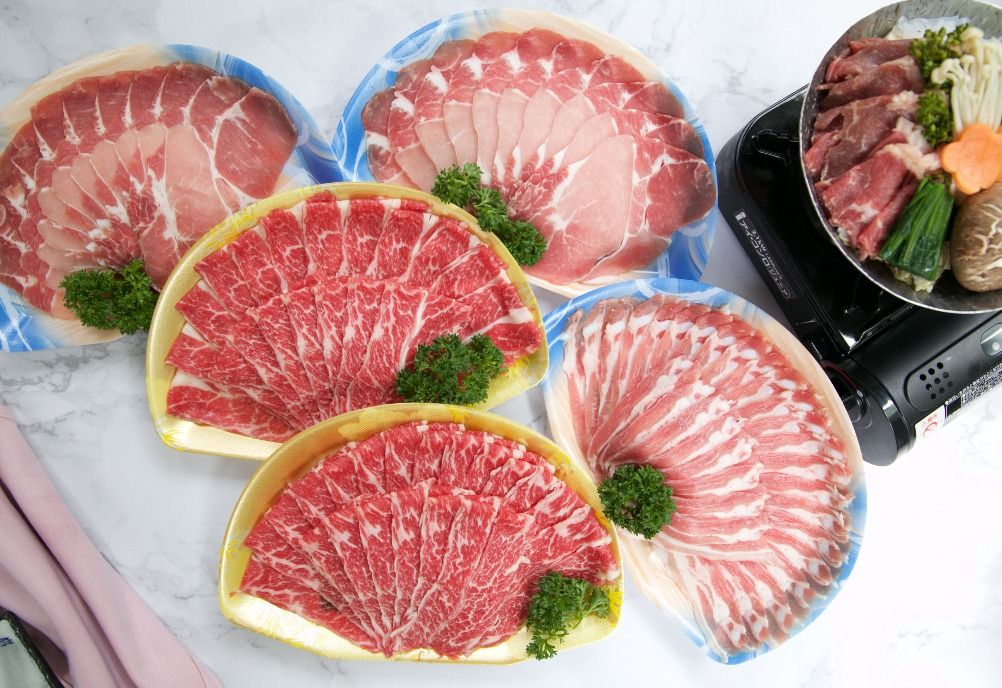 Taste Market
Holland Village's Taste Market is now accessible online. Here, you'll find quality meats, seafood, and produce from its supplier, Far Ocean Singapore, who count restaurants and leading hotels among its vendors. The seafood line-up includes oysters, caviar, sea-farmed salmon, seabass, white bait, and tiger prawns. Meatier options cover everything from US Prime short ribs, Angus Ribeye, Kurobuta pork belly, to marinated ones for easy cooking.

Delivery is free for orders above $100. Otherwise, there is a flat-fee of $10 for delivery. You can also pre-order online and pick up in store.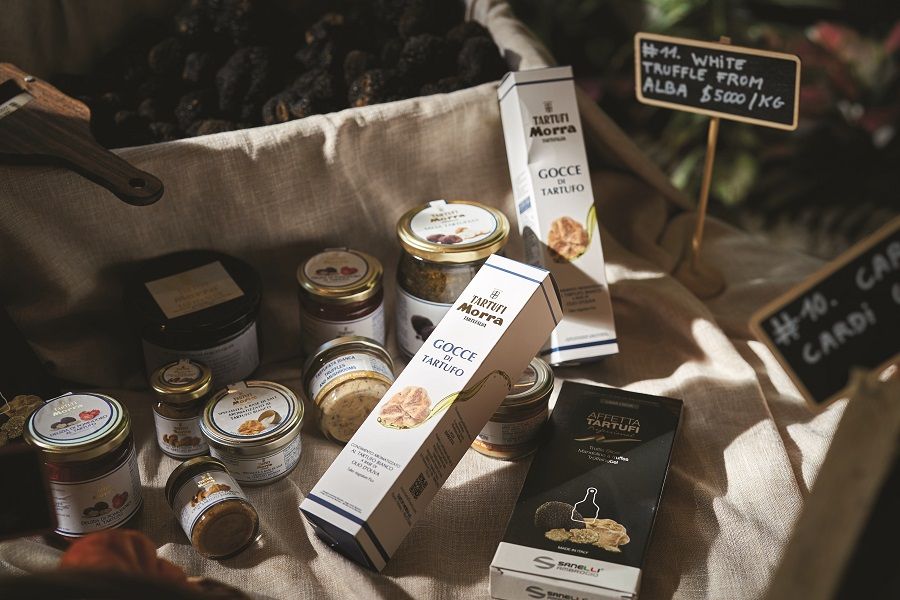 Classic Deli
Take your meals to the next level with Classic Deli's gourmet groceries. Available to home chefs are wagyu in cuts of short ribs, cheek, flank and hanging tender, and Black Angus, as well as grain-fed and pasture lamb sourced from Australia and New Zealand. You'll find these alongside fresh and frozen seafood items like Spanish Carabinero and langoustines, and fine food like balsamic vinegars from Emilia-Romagna and burrata from Pugna. For bakers, quality ingredients such as pasteurised liquid eggs and chocolate buttons couverture line the shelves.
Shoppers who spend above $150 enjoy free island-wide delivery. Place your order before 4.30pm and your items will be delivered the next day (except Sunday).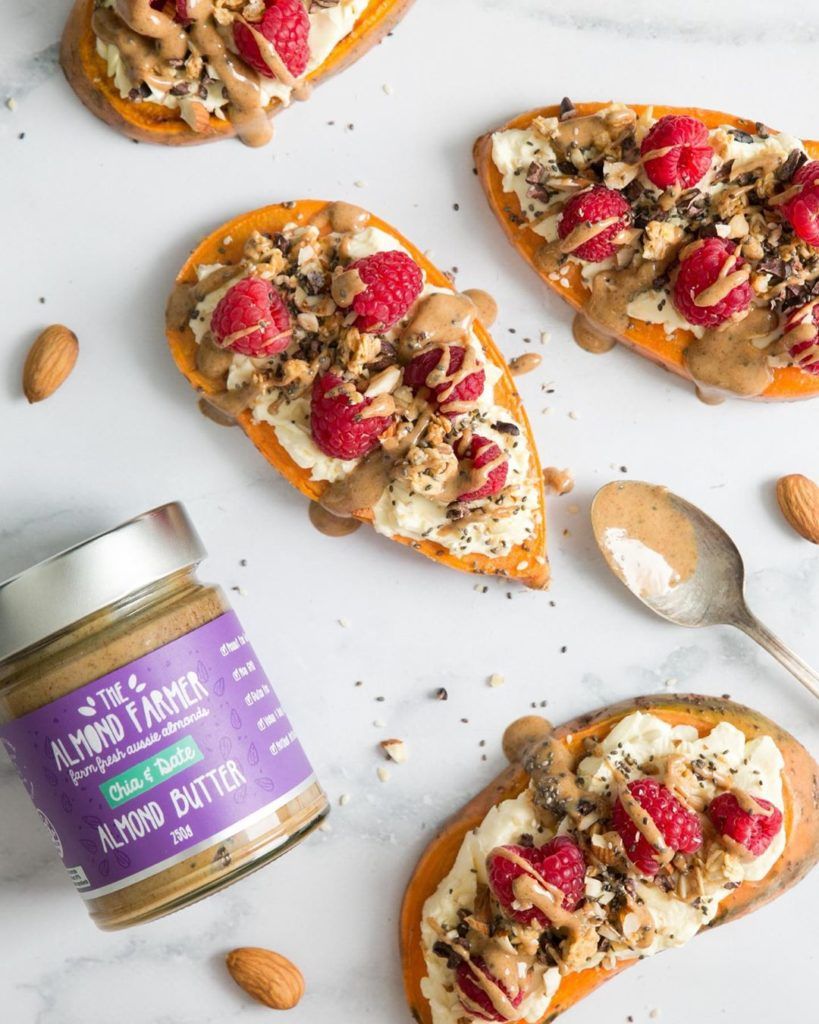 Little Farms
A favourite amongst vegans, Little Farms specialises in healthy, quality artisan groceries sourced world over. Each item has undergone thorough selection based on taste, quality, and credibility. Plant-based foodies have a wide range of sauces, cheese, proteins, and vegan meats to shop from alongside fruits and vegetables purchased directly from farmers. Wholesome food and organic ingredients are plenty for your pantry, while an ample meat and seafood section, and deli guarantees you'll be never run out of meal ideas.
Free delivery on all orders over $100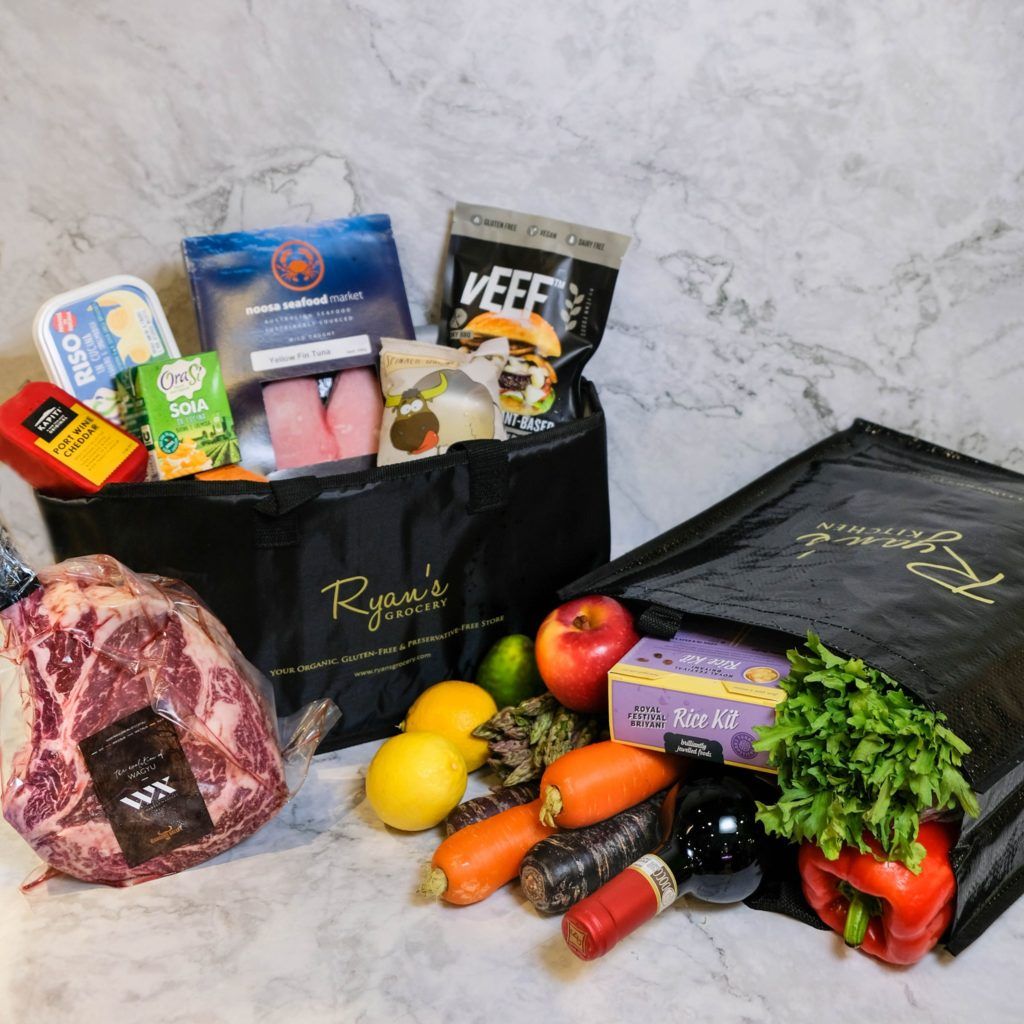 Ryan's Grocery
The story goes that Ryan's Grocery was created when the founders learnt of their son's intolerance for gluten, dairy, nuts, soy, eggs, and yeast. A sourcing trip across Australia led them to meeting small batch artisans who produce organic meats, handmade gluten-free pastas, raw honey, and farm-to-table harvests. Since then, the boutique grocer has been the go-to for those with special dietary requirements. It's also now available online, so you can shop premium, carbon-neutral meats, delicatessen, and fresh produce from the comforts of home.
Free delivery above $150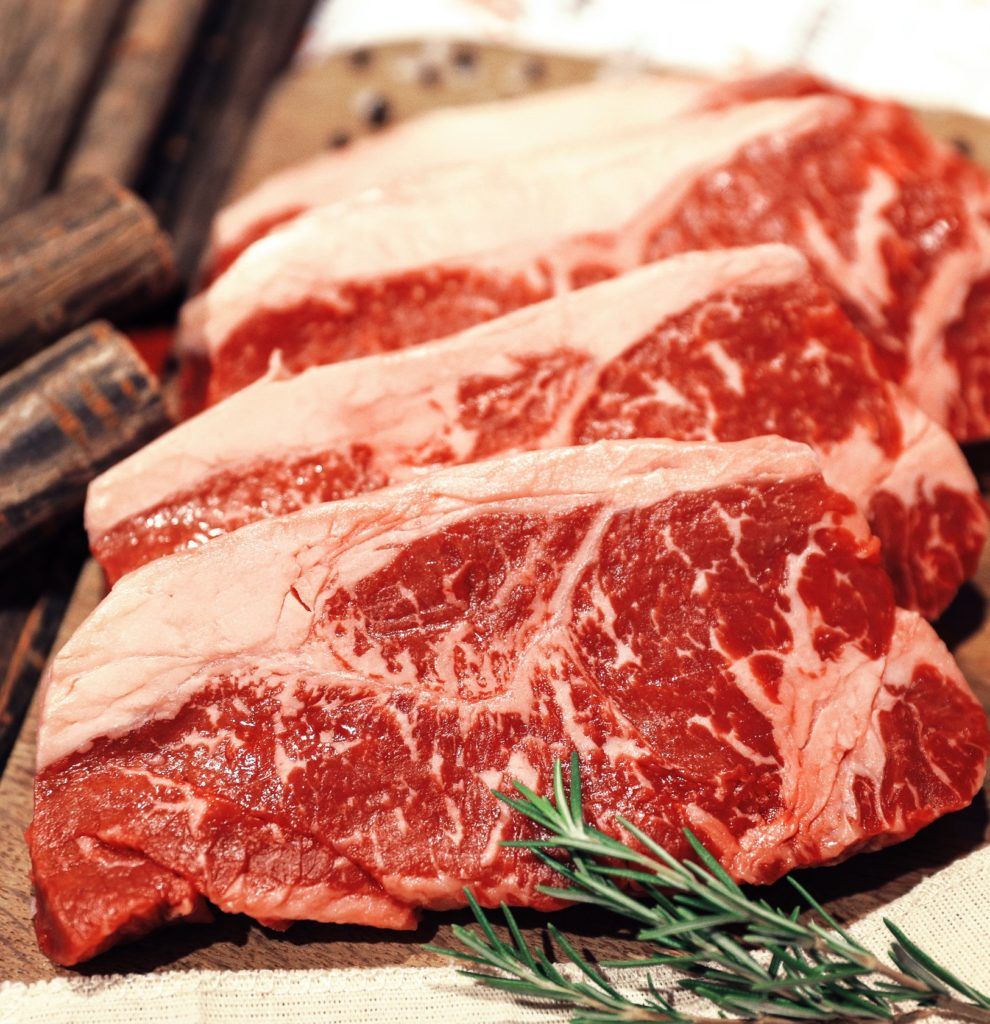 Huber's Butchery
Look away if you're not a meat eater as Huber's Butchery does not offer grocery items at this time. The store anchors itself on a strong passion for meat. Chairman Ernst Huber had a long career that begun with studying butchery and cooking from Swiss master, and eventually passed on this love to his sons who now helm the business. The range includes Argentine and Australia grass-fed beef, dutch milk-fed veal, sausages and marinated items.
A minimum purchase of $100 is required