When it comes to diets, keto has been all the rage if you wanted to get beach bod ready.
The basic principles are relatively straight forward: Avoid carbs, and stick to protein and fat as your main sources of fuel. This, in theory is supposed to prompt your body to produce fuel molecules called "ketones", and to burn fat over carbs which we otherwise get from food.
Being in Singapore though, makes it tricky. Rice and noodles form the bedrock of our day-to-day meals, not to forget the relative convenience of popping into a bakery for cheap bun to tide you over.
The route to success? Plan your meals. It helps if you stock your pantry with keto pantry staples that would make cooking that much easier. We're not talking about basics like meat and eggs here but everything from rice replacements to zero sugar sweeteners suitable for the Asian kitchen. Here's what you need to thrive on the ketogenic diet. Shirataki noodles
There's nothing we love more than a piping hot bowl of soupy noodles and shirataki noodles are a godsend. These are traditional Japanese noodles made from konjac yam and can be used to substitute anything from spaghetti to instant noodles for when the cravings hit. Each serving of 25 grams has just 20 calories and contains only five grams of carbohydrates. It's usually available fresh from premium supermarkets but we're advocates of the dry variety so you won't have to contend with short shelf lives.
Available here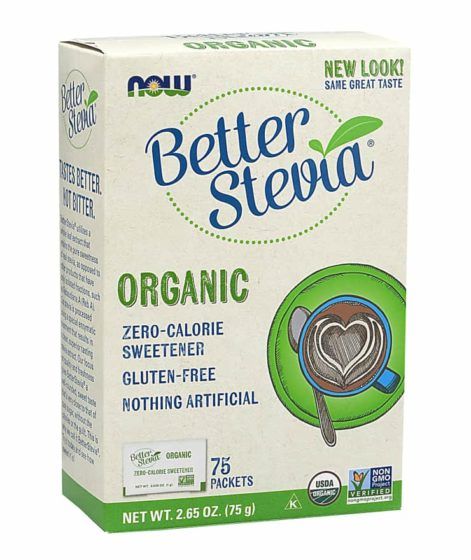 Stevia
One of the first things that has to go on the keto diet is sugar. It's pointless calories but an easy solution is to go for stevia, a natural, low calorie alternative that's said to be 60 to 100 times sweeter than sugar. Add it to your morning (black) coffee or use it in baking. We've taste tested multiple stevia brands, some of which have a bitter aftertaste thanks to the way it's processed. Better Stevia from Now Foods has our vote for using the whole leaf extracted by enzymatic reactions that results in a well-rounded flavour.
Available here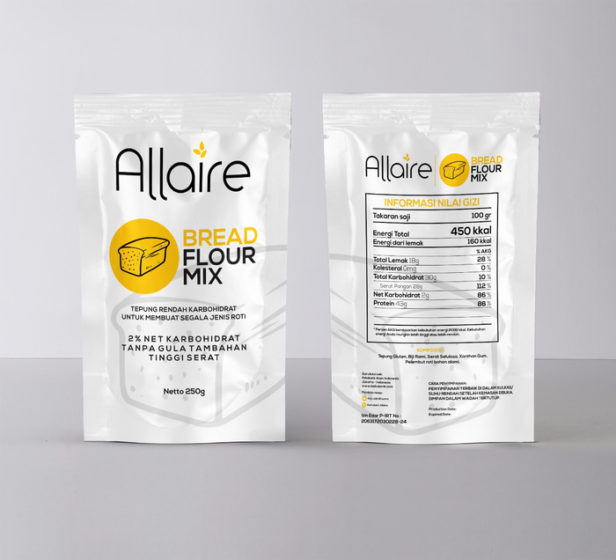 Allaire Bread Flour Mix
While there are now keto bakeries in Singapore, nothing quite beats the smell of home made bread. This is now a reality thanks to Allaire, an Indonesian company that has found the perfect blend of wheat gluten, golden flaxmeal, cellulose fiber and xanthan gum for a bread flour mix that actually works. 100 grams of this flour contains just six grams of carbs and can be used for pizza bases, doughnuts and even an entire loaf of bread.
Available here La Tourangelle Organic Extra Virgin Olive Oil
You choice of oils is a bit of a minefield. While coconut oil is a favourite amongst adherents of the keto diet, experts say olive oil is better for the heart, as the former contains about six times the amount of saturated fat. Be sure to look out for olive oils that are suitable for medium and high heat cooking as most olive oils are meant for dressings or as a dip. This ensures that fatty acids will not break down and start to smoke. The one we've picked here is by Spanish artisan producers La Tourangelle which cold-presses its olives within two hours of harvest. It's perfect for everyday use in the Asian kitchen, from stir fries to grilling your steak, adding a light peppery finish to your dishes.
Available here Miracle Konnyaku Rice
More than noodles and bread, rice forms the basis of so many Asian meals. As much as we're fans of meat and vegetable dishes that are keto-compliant, nothing quite beats a bowl or plate of rice. For that, there's miracle rice, made from the same ingredients as the shirataki noodles above. Each 25 gram serving of miracle rice weighs in at only 20 calories and 5 grams of carbs. Your dreams of keto fried rice can now be a reality.
Available here
This story first appeared on Lifestyle Asia