Meat substitutes in Singapore: Why plant-based alternatives and cultured meats are here to stay
The future of food is animal-free, with plant-based and cultivated meats transforming the way we eat. Nafeesa Saini examines the new entrants to the meatless market, and its leap to the mainstream.
The true cost of eating meat is a tough pill to swallow. Industrialised farming leaves a trail of destruction in its wake. Poor animal welfare aside, a vast amount of habitable land is used to grow crops for animal feed, causing a ripple effect that includes greenhouse emissions and pollution, deforestation and decimation of wildlife, and even human rights abuses on indigenous communities.
But change is imminent. Where the gospel of veganism falls on deaf ears, a more appealing solution proves irresistible.
In his TED Talk on Meat Without Animals: The Future Of Food, Bruce Friedrich, Co-founder and Executive Director of The Good Food Institute, says: "Instead of trying to convince people to change how they think about their diet, let's change the food. Let's innovate in meat."
The slaughter-free movement is poised to dominate the meat industry, with a variety of meat substitutes advancing into the mainstream. A sweeping shift
Titans of the plant-based sector are Beyond Meat and Impossible Foods – both of which are backed by powerful investors. The two are the most visible players, and are sold at supermarkets and served in menus at leading restaurants.
What, however, has signalled the movement's rapid growth is its entry into the mainstream. Mass market chain Swensen's offers Impossible burgers, while soya bean food and beverage retailer Mr Bean serves wholegrain mixed rice bowls with an option of a Quorn (mycoprotein) meat substitute. Also new to the fray is fast-food chain KFC, which recently launched its New Zero Chicken Burger with a meat-free patty.
Mock meats are nothing new. Asia has a long history of imitation meat – China has spent centuries fashioning substitutes out of soya, mushrooms and nuts. In Singapore, vegetarian meats are found at supermarkets and specialised stores.
Boosting the global plant-based boom are millennials and Generation Z consumers who are concerned about supply chains, climate change and personal health. More are turning to flexitarianism, which encourages the conscious consumption of more plant-based food without entirely eliminating meat and dairy. The proof is in the numbers: A survey by YouGov reveals that two in five Singaporeans follow this diet. Plant-based milks are the easy gateway, with non-dairy milk substitutes available at cafes islandwide.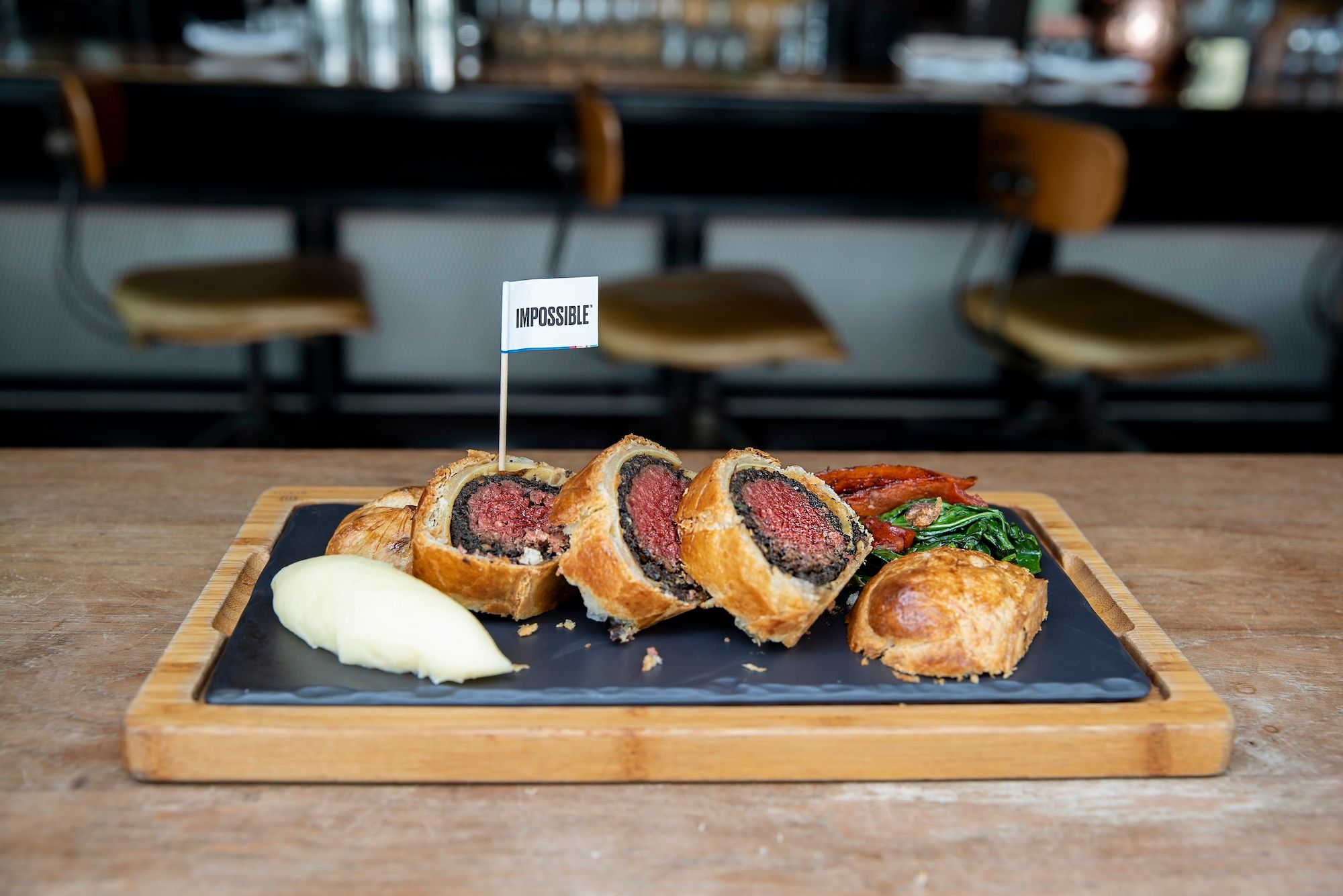 Breaking barriers
Not everyone is on board. While more ethical and environmentally friendly, plant-based meats draw criticism for being heavily processed.
Countering this is Singapore-based food tech start-up Karana. "Our products are made from ingredients that are sustainable and consumers can recognise. This sets us apart from others that rely on commodity crops in heavily processed forms," says co-founder Blair Crichton.
Its pork alternative is created from young jackfruit sourced from Sri Lanka. "Naturally meaty in texture", it has a low glycaemic index and is high in fibre and magnesium. "It retains the whole-plant nature of the ingredient allowing us to truly create meat from whole plants as opposed to texturates, concentrates or isolates used in many products," he adds.
While he does not go into details, Crichton explains that the "Karana product does not require the intense processing used in other plant- based proteins to break them down and extrude them into something resembling meat".
He adds: "Those processes have done a lot to open the market, but ultimately it is about responding to consumer demands for more choices, healthier options, and transparency in supply chains."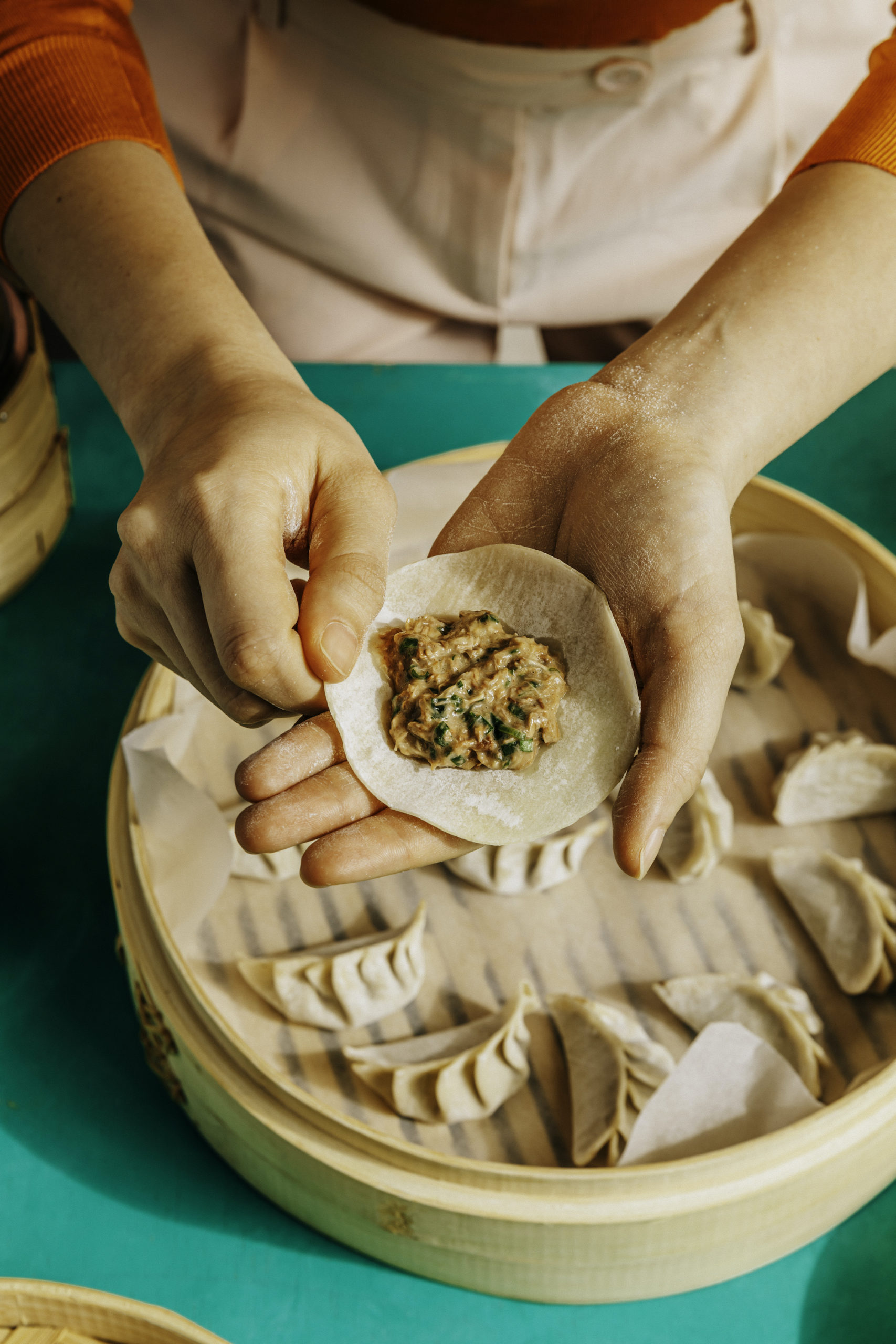 What also hinders mass meatless consumption is price. While consumers are willing to try meat substitutes, long-term sustainability is an issue when cost and affordability are at play – many plant-based meats are offered at a premium price point, making it difficult to compete with real and cheap meat.
Addressing this, Impossible Foods has lowered its prices for the third time in the past year. The 30 per cent price drop for local retailers comes after high demand that enables rapid expansion.
In a statement, Impossible CEO and Founder Dr Patrick O Brown says: "With economies of scale, we intend to keep lowering prices until we undercut those of ground beef from cows. This price cut is merely our latest – not our last."
David Yeung, OmniFoods Founder as well as Founder and CEO of Green Monday, agrees: "With demand growing and products becoming more readily available, we also foresee the price of plant- based products coming down. At Green Monday, we've already
managed to reduce our price by 25 per cent since we first started years ago, just by benefiting from better economy of scale."
The next big thing
Now joining the revolution is cellular agriculture, which grows meat from animal cells.
In 2020, Eat Just – the same makers behind the plant-based JUST Egg – received the world's first regulatory approval for the sale of its GOOD Meat Cultured Chicken. It is now served at private members' club 1880, which, according to Eat Just CEO Josh Tetrick, was chosen as a partner for its "innovative menus, thought-provoking events and social impact programming".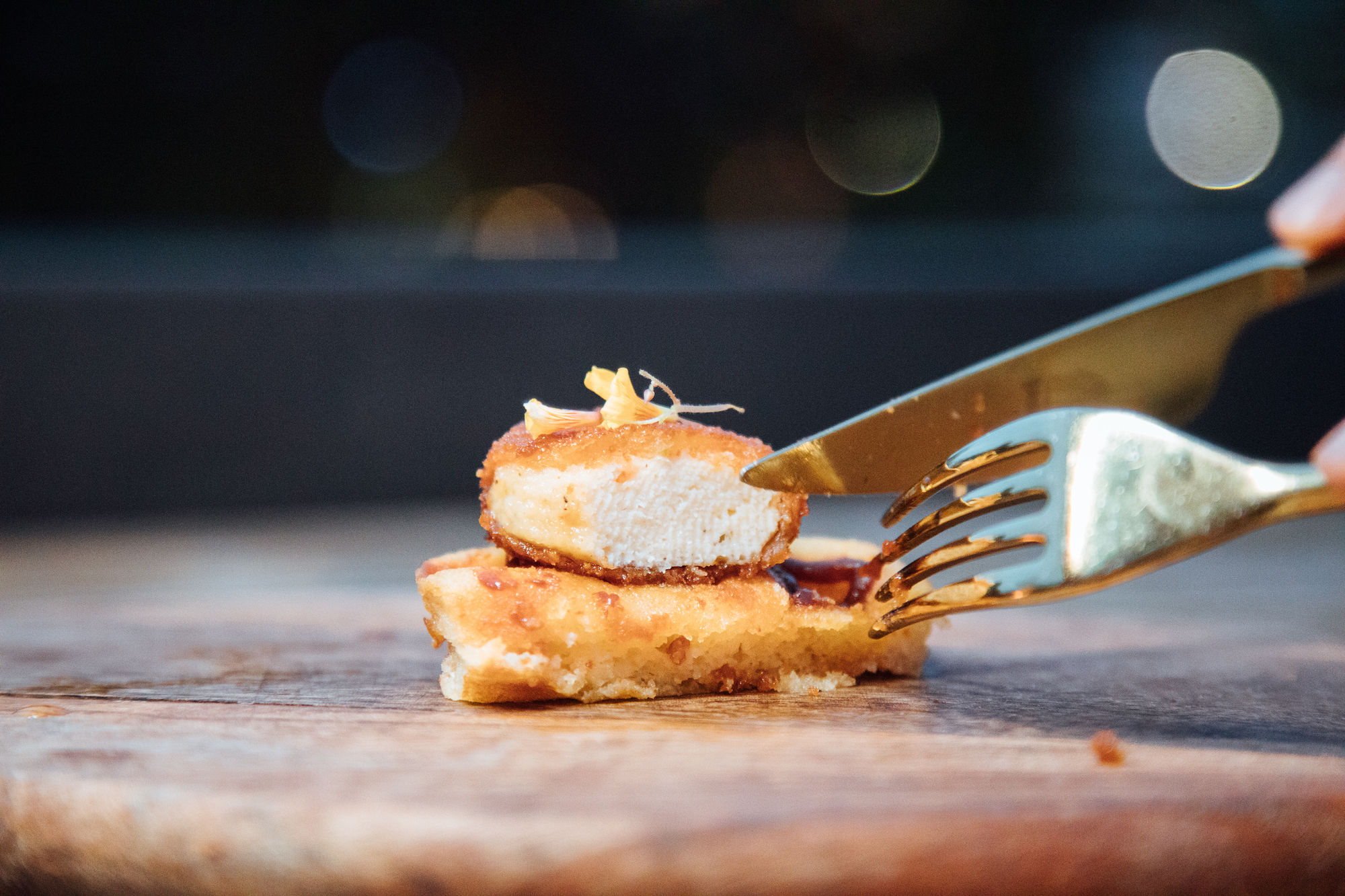 Tetrick details the manufacturing process over email, explaining that it begins with cell isolation. "This can be done in different ways – like a small, harmless biopsy from a live animal or an established animal cell bank. The cells are transferred into a nutrient-enriched culture media where they naturally multiply. Once a culture of cells has been established, the cells are fed with a proprietary mix of proteins, amino acids, minerals, sugars and salts and other nutrients while inside of a bioreactor, which mimics conditions inside the body of an animal. Once these animal cells achieve a sufficient density within the bioreactor, they are harvested."
The harvested product can then be used by chefs in various ways such as in sausages and even grilled chicken breasts. For now, cultured chicken is only allowed to be sold as breaded, bite-sized nuggets and is served at 1880 in a Chinese bao, and with waffles.
Despite challenges in scaling up to meet demand and reducing the cost of commercial production, Tetrick says consumer education must continue. "Consumers are open to embracing cultured meat, but transparency is key." There's more to look forward to: "We are working on other types of meat, including beef-utilising cells from California pasture-raised cattle and Wagyu from the Toriyama farm in Japan."
Tetrick concludes that "the future of the meat industry is one where people can enjoy proteins that did not require killing a single animal, uprooting a single tree or using a drop of antibiotics".
A promising future
As cellular agriculture accelerates, the plant-based sector booms. Green Common, a one-stop plant-based destination, has launched its first outlet in Southeast Asia with an outpost in VivoCity. Opened by Green Monday Group, it houses an eatery and concept store.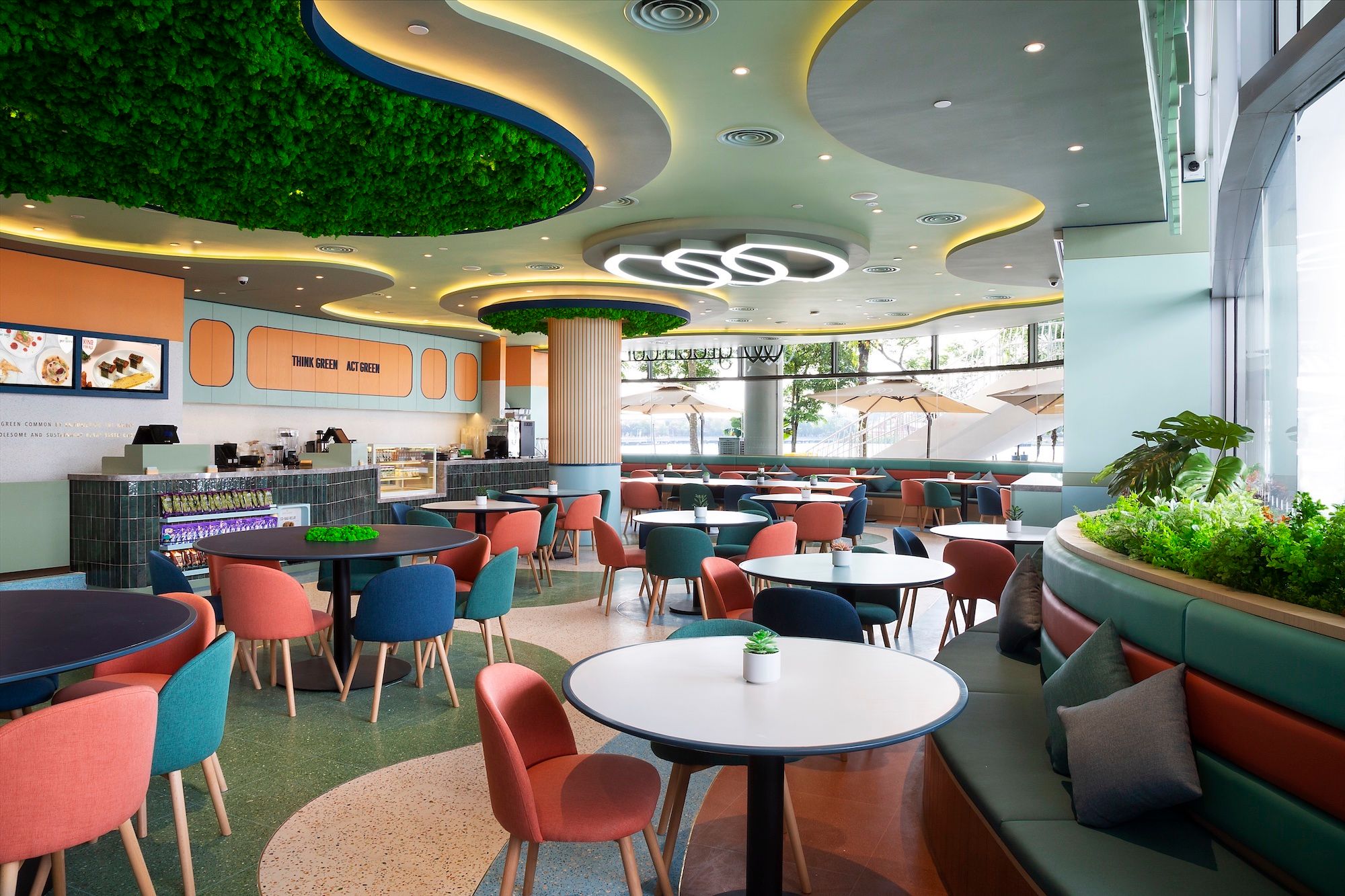 "Green Common is designed to be an all-inclusive environment where vegans are free to dine socially and meat-eaters can try out various
meat-free alternatives through our completely plant-based menu. The long queues at our newly opened store at VivoCity are a testament to plant-based foods' popularity," says Yeung.
Plant-based grocery options at Green Common span over 50 brands, including the group's OmniMeat and ready-to-eat vegan meals of OmniEat, Heura Foods from Spain and Korean sliced beef alternative Unlimeat.
Instead of just Western dishes, Green Common also caters to local palates with meatless spins on Singaporean dishes, such as Heura "chicken" served in a Hainanese Trick'en Rice, in a rendang with roti prata and in laksa.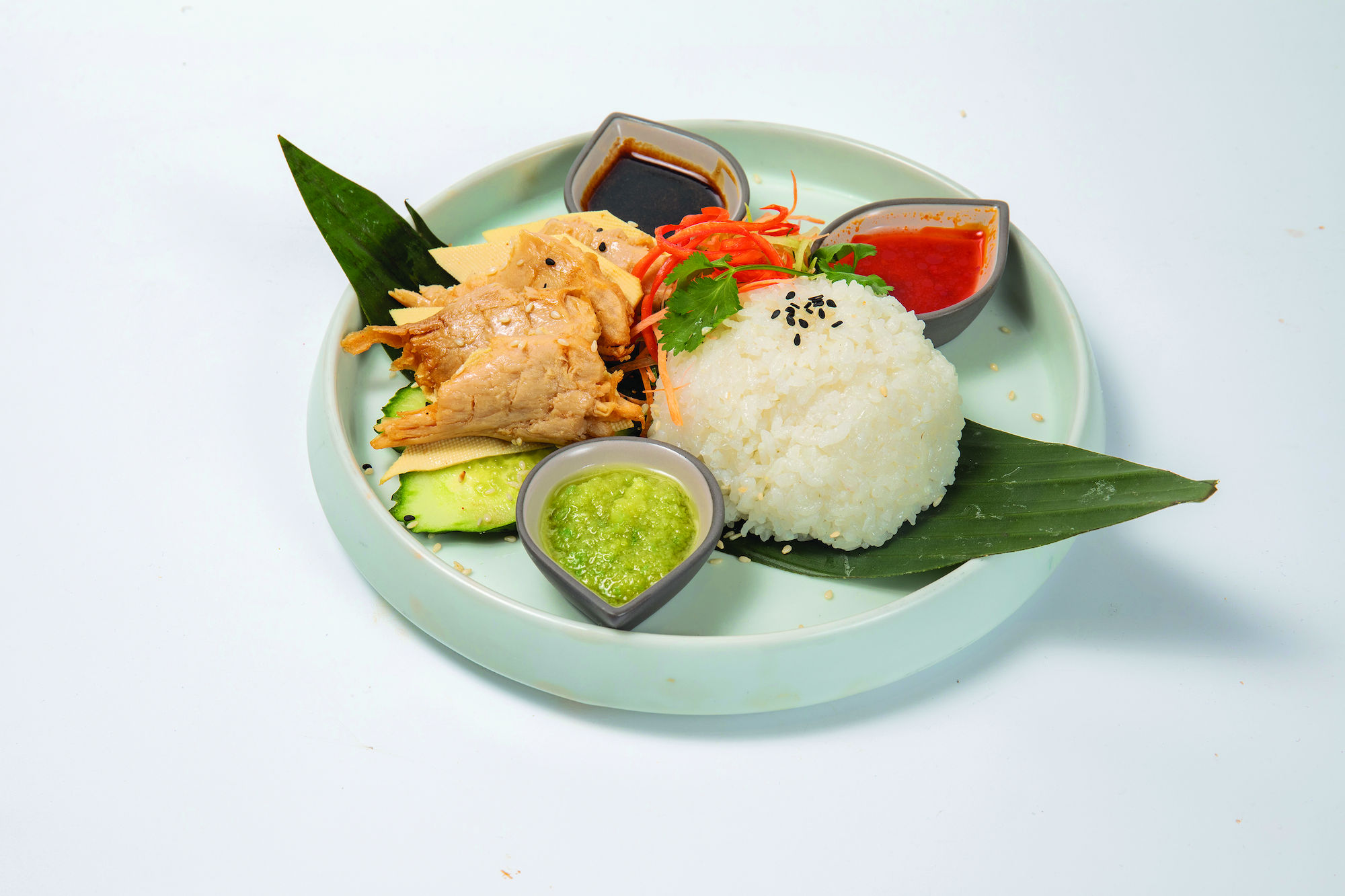 Karana is also spearheading an Asian direction. "We're starting with pork products because pork is the number one meat consumed in Asia. We're also turning our meat into indulgent ready-to-cook dim sum products such as dumplings and char siu bao, creating the comfort foods that consumers know and love here," says Critchton. For now, the Karana pork alternative is served at six restaurants including Michelin starred Peranakan establishment Candlenut.
Yeung believes that plant-based meats are here to stay: "Research from Barclays, Kearney and UBS all indicate that plant-based meat will make up for 10 per cent (or higher) market share of the meat industry within the next five to 10 years.
"We need to shift the way we eat to be kinder to ourselves and the planet, and that change is already under way."
(Main and featured image: Eat Just)
This story first appeared in the March 2021 issue of Prestige Singapore.