Years after hearing nothing but raving reviews about Chef Jason Tan's food at Corner House, I'm finally tasting the fruits of his labour.
Chef Jason is the man who birthed 'gastro-botanica' cuisine, which refers to a philosophy that places equal, and prominent, spotlight on botanical elements of vegetables, tubers, herbs, spices, and fruits alongside vegetables and proteins. He is also the man who has rightfully earned the title of the 'Onion Chef'. At Corner House, his star dish — that is still talked about to date — was the Oignon Doux Des Cevennes that served the onion four ways: As a baked and hollow onion cup with a sous vide egg, a mini onion tart topped with parmesan, dehydrated onion chips, and finally, an onion tea.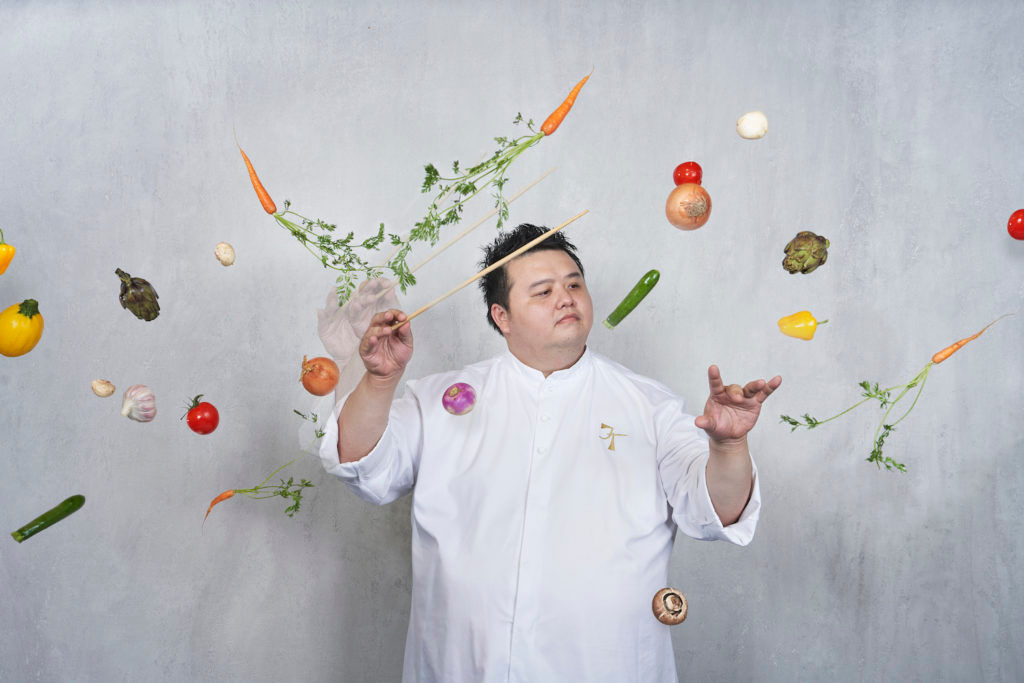 This signature, along with his other botanical-led dishes, catapulted the restaurant to earn its Michelin star.
Now, Chef Jason is making a larger imprint – this time, from the confines of his own space: Restaurant Euphoria.
Restaurant Euphoria is a world away from Corner House. It's located in a conserved shophouse on buzzy Tras Street. Sleek, chic and cosy, the space sports a foliage-covered ceiling that faces a concrete screed flooring. Detail after detail is an homage to the onion; the multi-panels of the front bar and the brown tufted banquette seating symbolise the vegetable's layers; likewise with the curves of the six-metre-long brass lighting installation.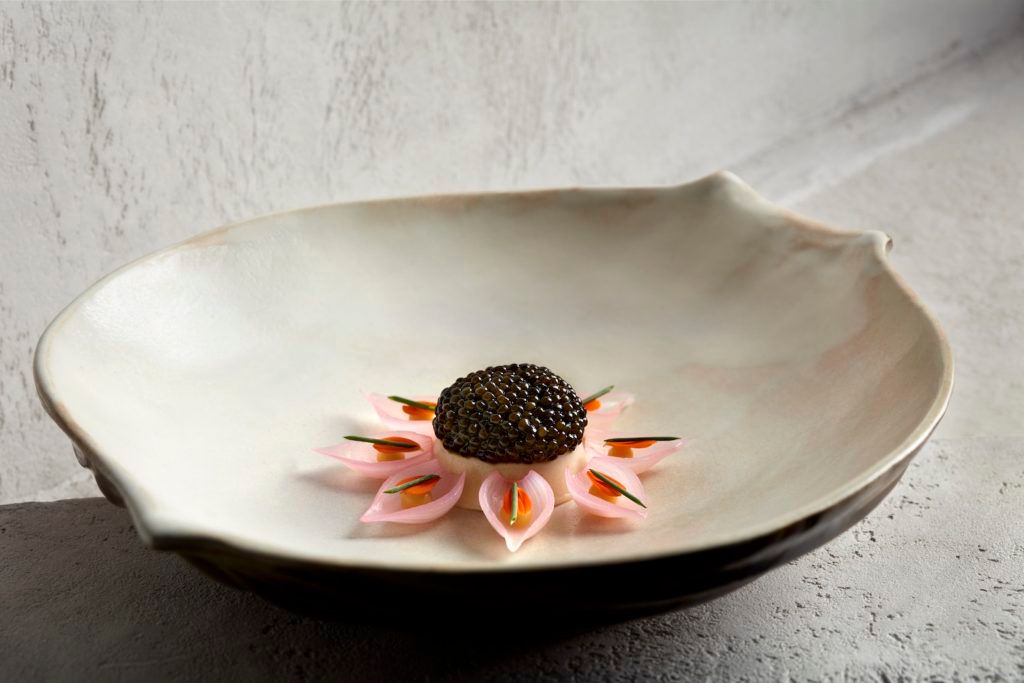 At Restaurant Euphoria, his gastro-botanica cuisine has been upgraded to 'Version 2.0'. Chef Jason has reimagined the five mother sauces of French haute cuisine, reinterpreting them as meatless and entirely botanical. These contain 100 per cent pure vegetable extractions and reductions, and is what gives each dish its nuanced flavours. Restaurant Euphoria also shifts away from seasonality, placing its emphasis on sourcing its ingredients locally and regionally instead.
His signature dish has now been renamed to 'My Favourite Vegetable', available in the eight-course menu. But Chef Jason has added a new onion iteration to his repertoire. The Oignon Jamboree in the six-course menu features the vegetable in five ways. The delicate dish comprises yellow onion puree, pickled pearl onions surrounding an onion parfait (made with the juice of Cevenees onion and baked smoked eel) and topped with Kaviari Oscietra Prestige caviar, and the Légumes Essence broth that contains charred onions and drizzled with spring onion oil.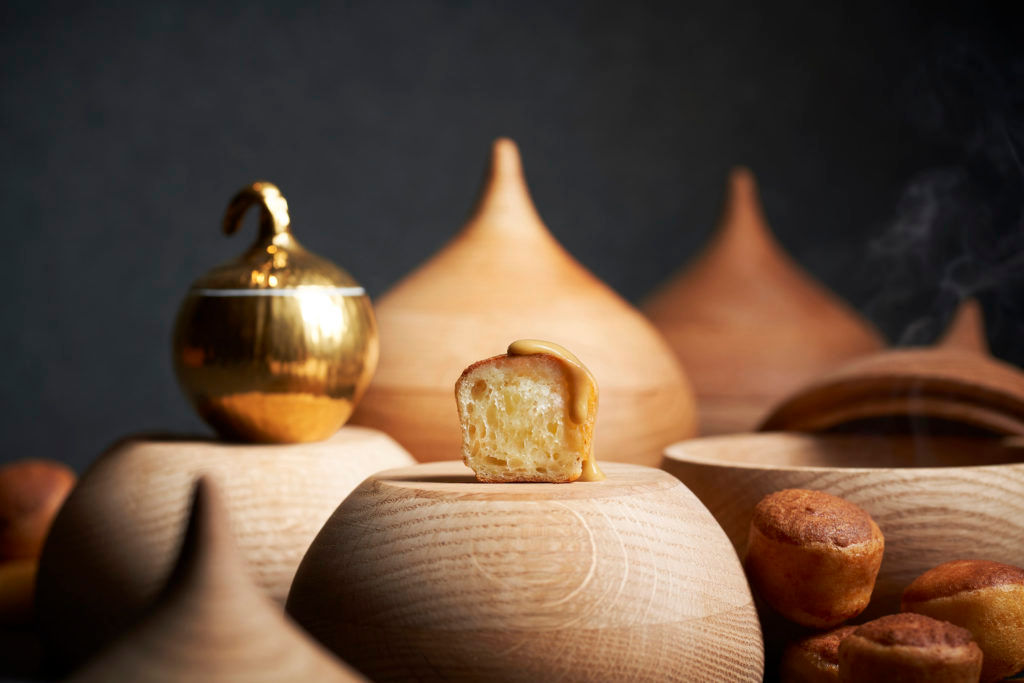 Where the humble vegetable shines once more is the Mochishire. Chef Jason was inspired by the Brazilian mochi bread of Pao de Quejio. The piping hot buns are crisp on the outside, and airy on the inside, and served with a caramelised onion dip reminiscent of French onion soup.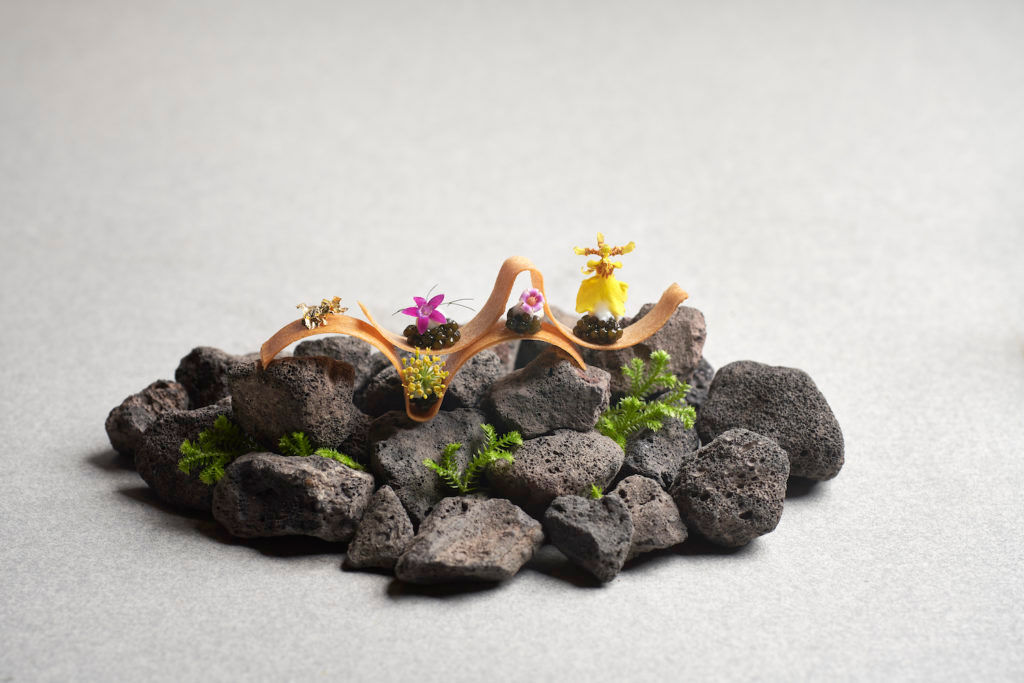 In Chef Jason's signature style, all of the dishes showcase his finesse for artful plating and refined palate. The Feuille de Brick amuse bouche is a geometrical masterpiece dotted with chevril root puree, gold leaf, N25 Baerii caviar and Dancing Orchid, which is an edible variety exclusively grown for Chef Jason.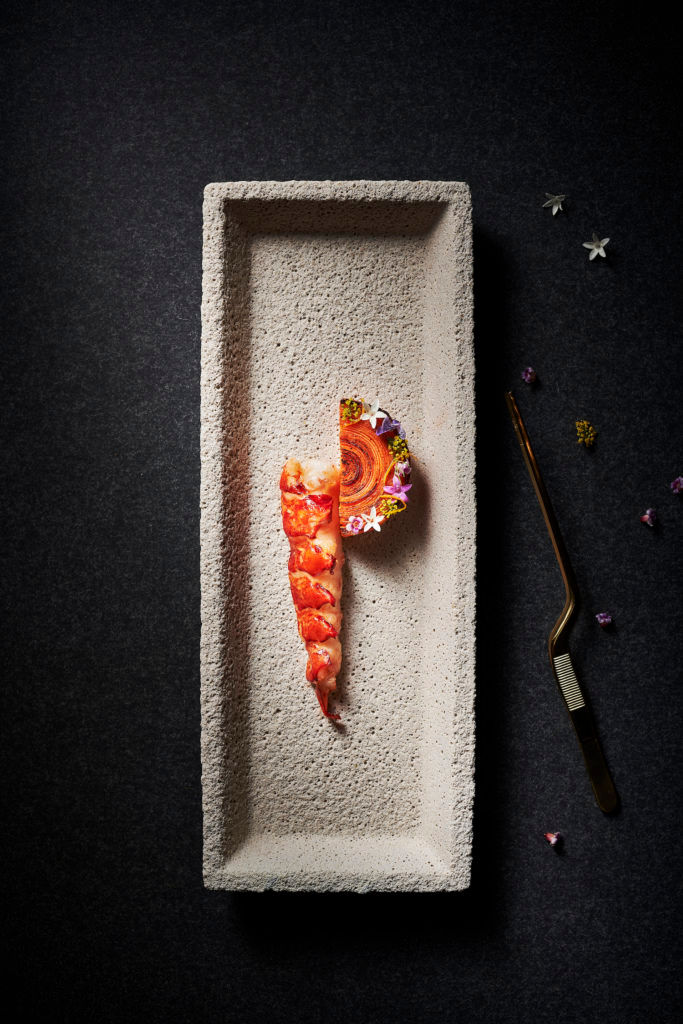 The Maine Lobster features the brined, steamed and torched tail of the crustacean alongside carrots that have been painstakingly sliced into ribbons, confit in a spice-laced sauce and formed into a delicate crescent topped with candied orange zest.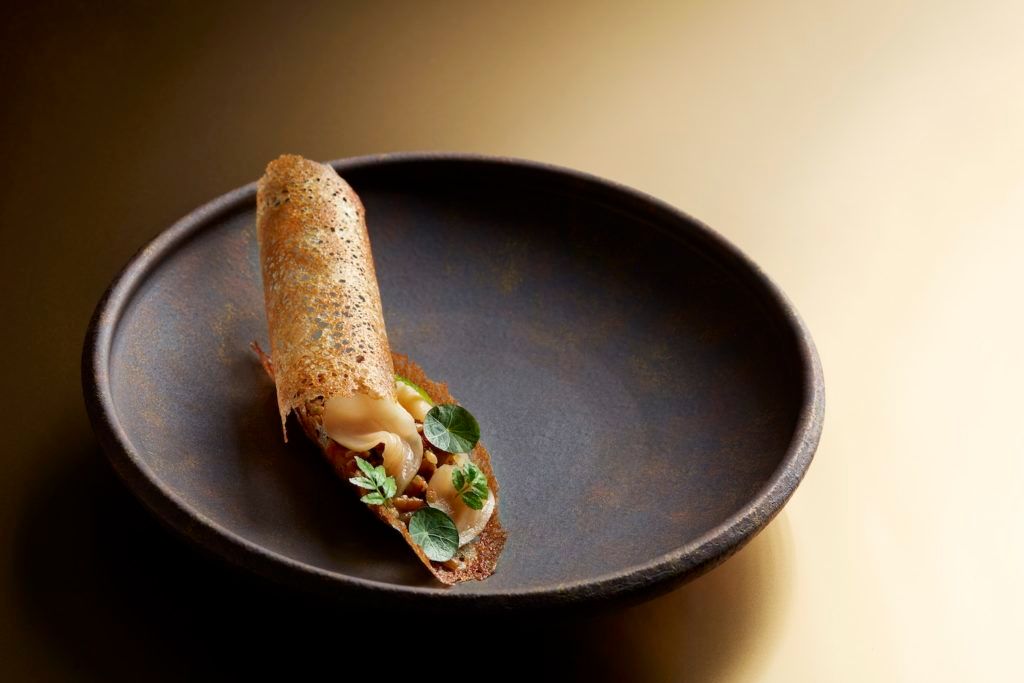 A collective favourite for us was the Bomba Rice. An homage to claypot rice and paella, the rice is generously seasoned and charred with chunks of capsicums and onions. Its crust is the perfect complement to the fermented rice tuile.
Despite Chef Jason's many years in the business, Restaurant Euphoria has a distinctly contemporary feel. Most of its staff, including its young sommelier, are new and young, which lends the space its exciting and buzzing atmosphere.
All images are courtesy of Restaurant Euphoria