How many wine bars do you know of that have a distinctly Asian spin?
Not many, I'd expect, as many of these bars are often French or European food-focused. In the words of RVLT's co-founder Ian Lim, "it's time we have a real Asian-representative wine bar that is true to us". The gastro bar's updated menu, launched in conjunction with its third anniversary, is a tribute to local and Asian flavours.
Primary to this change is Head Chef Sunny and his team of young Asian chefs. For co-founders Lim and Alvin Gho, the menu is a welcome change after the circuit breaker. "We wanted to let Chef Sunny go all out and express himself in this menu, to do something that he truly believes in too," said Lim.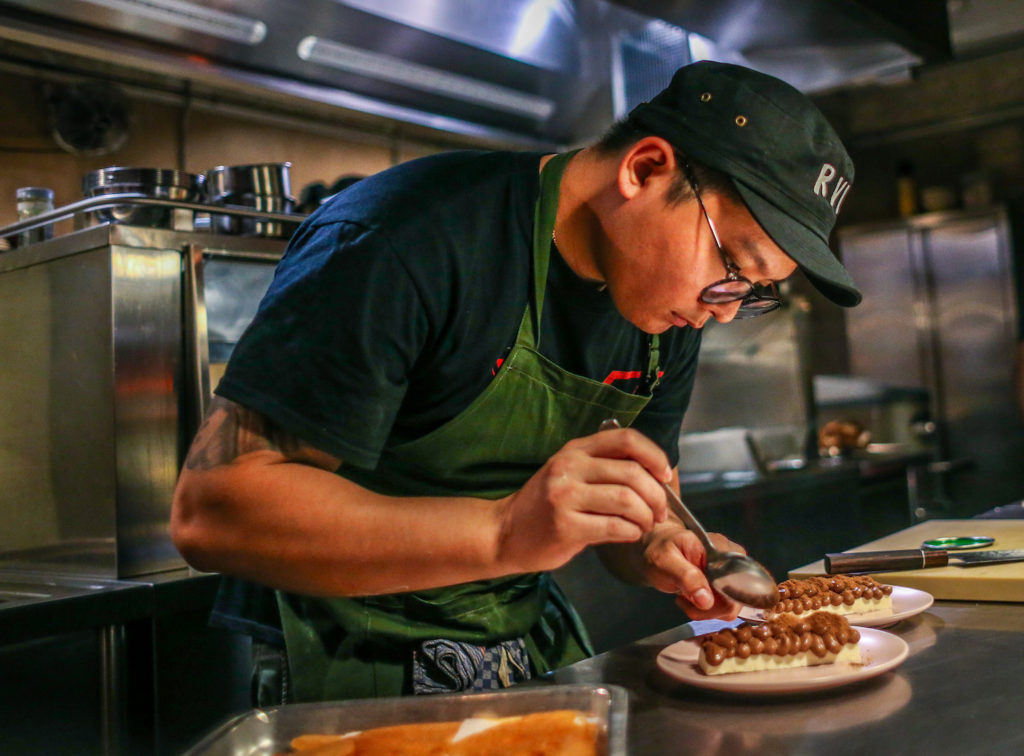 The plates that arrive do not disappoint.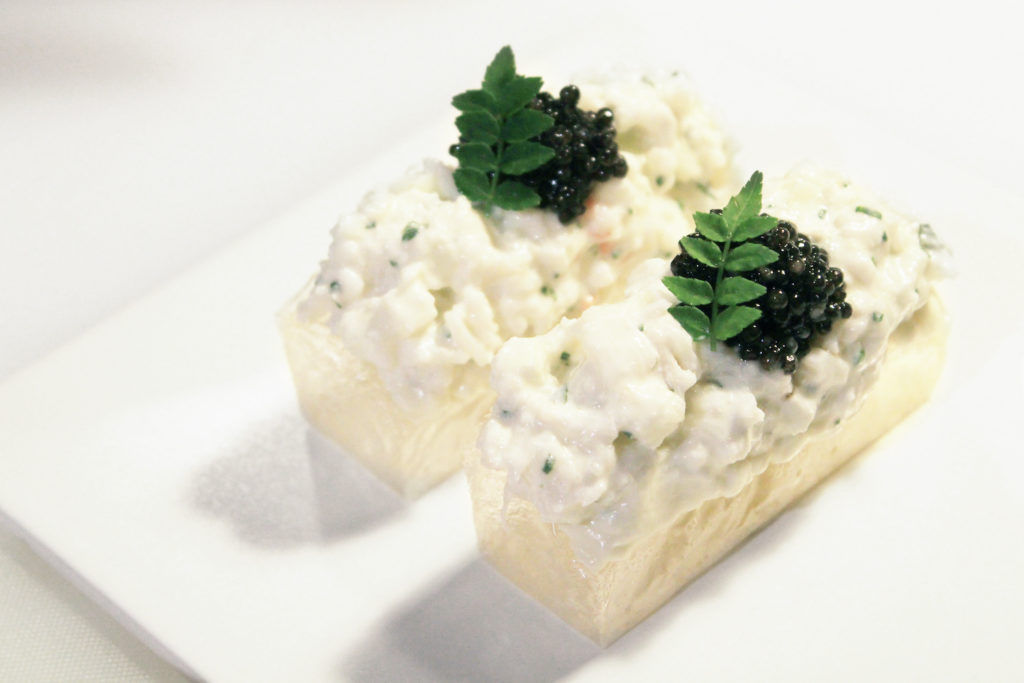 To start, we sank our teeth into the chunks of soft sourdough bread, that I shamelessly coated with chunks of seaweed butter. The wild spanner crab topped with caviar on a dashi crystal 'bread' was received with unanimous nods of approval around the table. The inverted commas are deliberate; the texture of the 'bread' is akin to a crystalline thin wafer. It's made by dehydrating a dashi stock — boiled with kuzu, which is a natural root starch from Japan, and katakuri, a type of mountain vegetable — for two hours.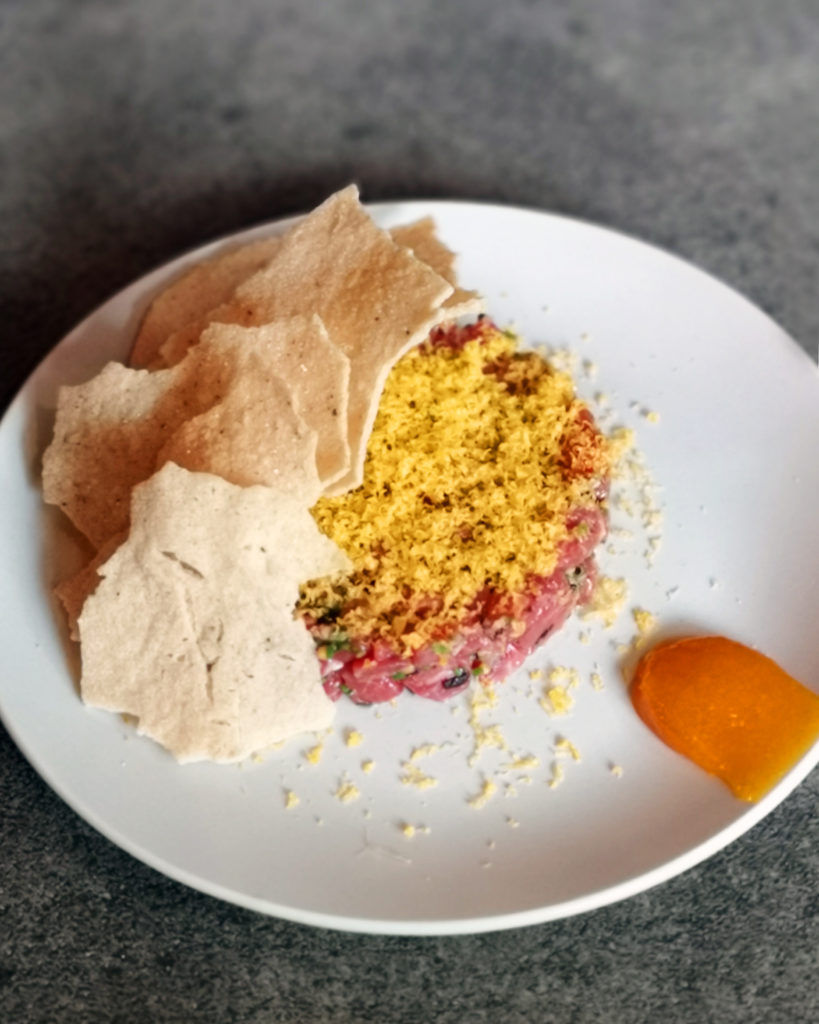 We went for seconds with the air-dried beef tartare. Paired with a punchy ginger scallion pesto and cured egg yolk, and dressed with a housemade rice wine, the flavours hit home and reminded us of a good beef stir fry.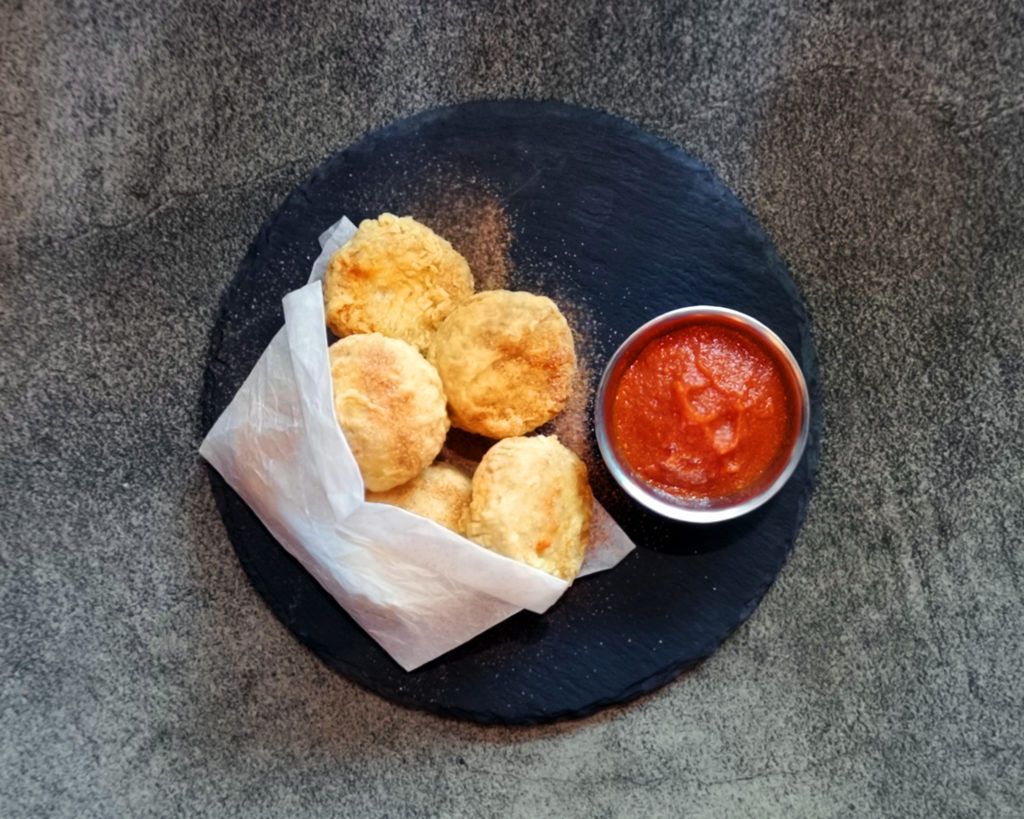 Who knew that wine could pair so well with nuggets? We didn't, at least until we chowed down on the Chicken NcNuggets, which are a cheeky spin on the McDonald's classic and creator Chef Nick's name. It has a reputation of a crowd favourite — we witnessed a diner that popped in just to purchase 40 pieces of these meaty little morsels, that are made from freshly ground chicken breast and thigh, with chopped soft chicken bones. All thoughts of a certain curry sauce were banished with the spicy sriracha sauce, made from fermented tomatoes, red chillies, shallots and garlics, with a splash of malt vinegar.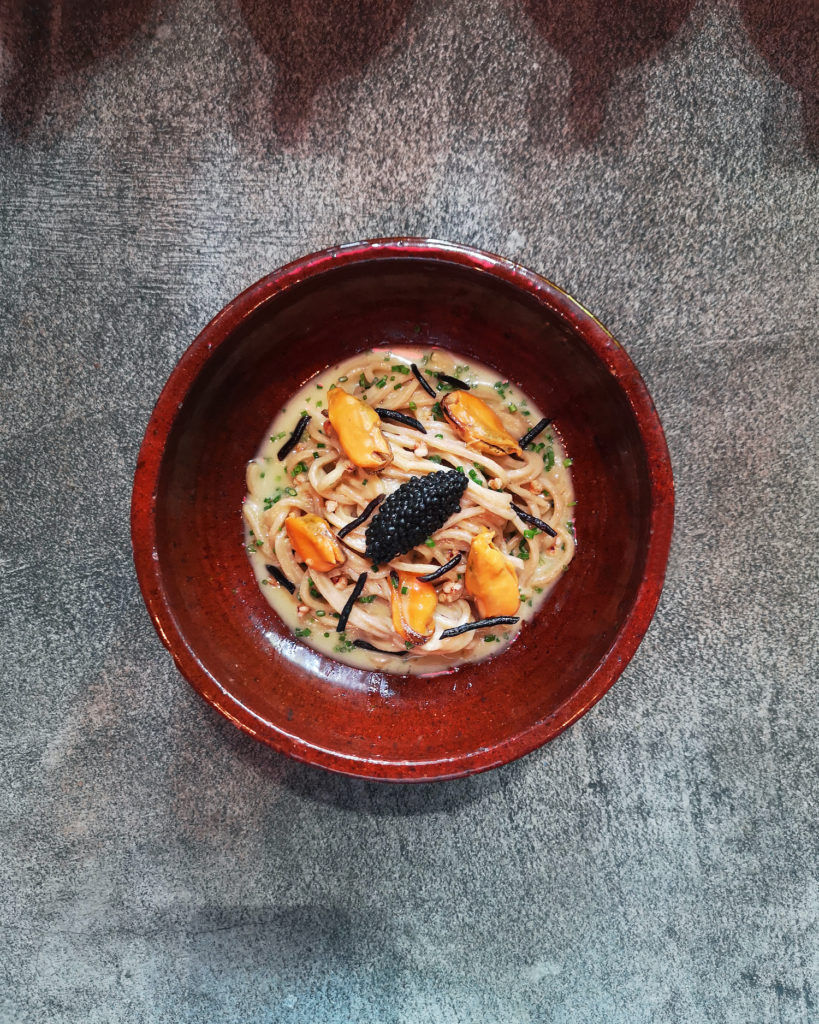 As time ticks and you get increasingly sloshed, the mains do the crucial job of being equal parts delicious and satiating for the inebriated. The homemade buckwheat pasta is presented perfectly al dente alongside a sauce of monkfish liver butter and fish stock and piled with smoked mussels that are first steamed in sake, dressed with crispy ginger, pickled hijiki and seasoned in sake dashi.
A pickled eggplant, fermented in caramel sugar, white wine vinegar, sake and a trio of spices (cumin, coriander seed, and fennel seed) cuts through the fullblood wagyu striploin which has been aged in homemade shio koji-marinated beef fat for 36 to 48 hours. It's served with a mizuna salad, avocado puree, buah keluak coulis and mustard. Making Singapore drink again
Naturally, a night at RVLT is never complete without bottles of its natural wine, each served in stemless glasses. According to Gho, each has been made with minimal intervention and chosen based on their personal connection to the vignerons and wine growers. "Our focus is placed on the drinkability factor of each wine".
Proceed with caution. Unlike your standard wines, the natural varieties are dangerously drinkable. Between my two dining companions and I, we share five bottles and I only begin to teeter over the edge after the last.
Wines we loved include the sparkling Artesano Vintners Benjamina pet-nat that kicked off our meal and the bone dry Manon Forest White 2018 Sauvignon Blanc with whiffs of orange blossom, and notes of peaches, apricots, and grapefruits. The Brutal by Partida Creus is a favourite in the natural wine circuit (and our books) for its zingy, fresh palate.
If you're hoping for a wine pairing with your meal, know that there are no such rules found in RVLT. "Eat what you like, drink what you like," said Gho. Their last words for drinkers? "Just drink lah!"
RVLT, 38 Carpenter Street, #01-01, Singapore 059917
All images are courtesy of RVLT.