Here's a grim picture of the struggling Singapore F&B sector.
The #savefnbsg movement, made up of over 400 restaurant groups and independent concepts, have released some sobering figures. Six in 10 operators have had to let go of staff due to dwindling finances. More than 81 percent may have to lay off even more staff in the immediate future. Despite government reliefs, an overwhelming 88 percent may end their business in the next 30 days if the situation doesn't improve. While there is an ongoing rental rebate issue with the landlords, what you can do as a consumer is to continue dining. To make showing your support easier, more and more restaurants in Singapore are offering takeaway and delivery options. Now you can dig into your gourmet meal in sweat pants, with zero judgement from anyone.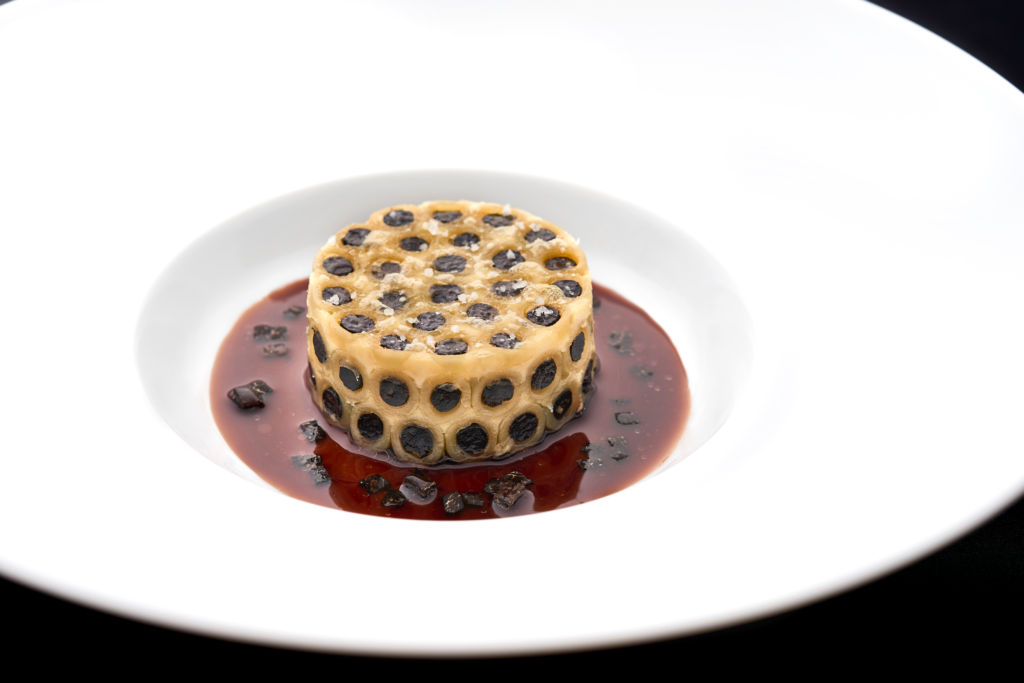 Vianney Massot
One Michelin-starred and French fine-dining restaurant Vianney Massot has expanded its takeaway and delivery menu for families of gourmands. Now, you're free to order its signature dishes such as Le Macaroni (macaroni cheese gratin with black truffle, celeriac and foie gras), Les Asperges Mimosa (white asparagus with yellow egg mimosa and truffle dressing), as well as La Pintade: a roasted guinea fowl, foie gras and potato confit. To complement your meal, sip ona 2008 vintage Delamotte Blanc de Blancs Brut, 2014 white: Nuits-Saint-Georges 1er Cru La Perrière Domaine Henri Gouges and, 2007 red: Pomerol, Château Eglise Client.
To order, head here one day in advance or contact +65 8921 0239 for assistance. Enjoy free delivery for order above $200. For takeaways, self pick-up at the restaurant from Monday to Sunday, from 11am to 3pm and 5:30pm to 9pm. Alma by Juan Almador
Just because you're lunching at home doesn't mean you have to skimp on quality. Alma by Juan Amador now offers takeaway lunch boxes. Limited to 50 sets per day, these are available from Tuesday to Thursday. Tuesdays are reserved for the Angus Beef Burger, Wednesday spotlights a Country Sourdough Sandwich while Thursday revolves around a classic Sourdough Reuben Sandwich. Each set comes with chips and salad, and a pastry. All breads are sourced from local bakery Woodlands Sourdough. For each order, 10% of revenue will be donated to the National University Hospital, as a show of appreciation for medical personnel and Chef Haikal Johari's personal tribute to the staff who aided him in his recovery following his motorbike accident in 2015.
To order, email reservations at alma.sg, or call/whatsapp to 9119 8928.
Yantra
Treat yourself to a fine dining Indian feast of epic proportions from Yantra, which is now offering takeaways and deliveries. Order from its Classics menu which includes Gosht Biryani, served with mutton that falls of the bone and a yogurt dip, and Subzi Biryani, a vegetarian take with veggies, cashews, and mango chutney. Under the Delights menu you'll find elevated street snacks, like Pav Bhaji (spicy vegetable mash) with chilli lime and onion, and Keema Pav (a spice-laden minced lamb). Both are served with grilled soft buns. Otherwise, pick a Bento set for a ready meal. Wash it all down with pour-over cocktails such as Beet-The-Virus, with beetroot, peach liquer, prosecco and orange syrup; or Dark-Thyme-To-A-Brighter-Future with thyme-infused tequila, pedro, ximenez, apricot-tea mead, lime, and soda. For Muslims, the Iftar Meal is available in two choices (Gosht Biryani or Keema Pao), with traditional bandung, mixed raita, mixed fried fritters, Mejdool dates and mixed fruit salad.
To order, head here.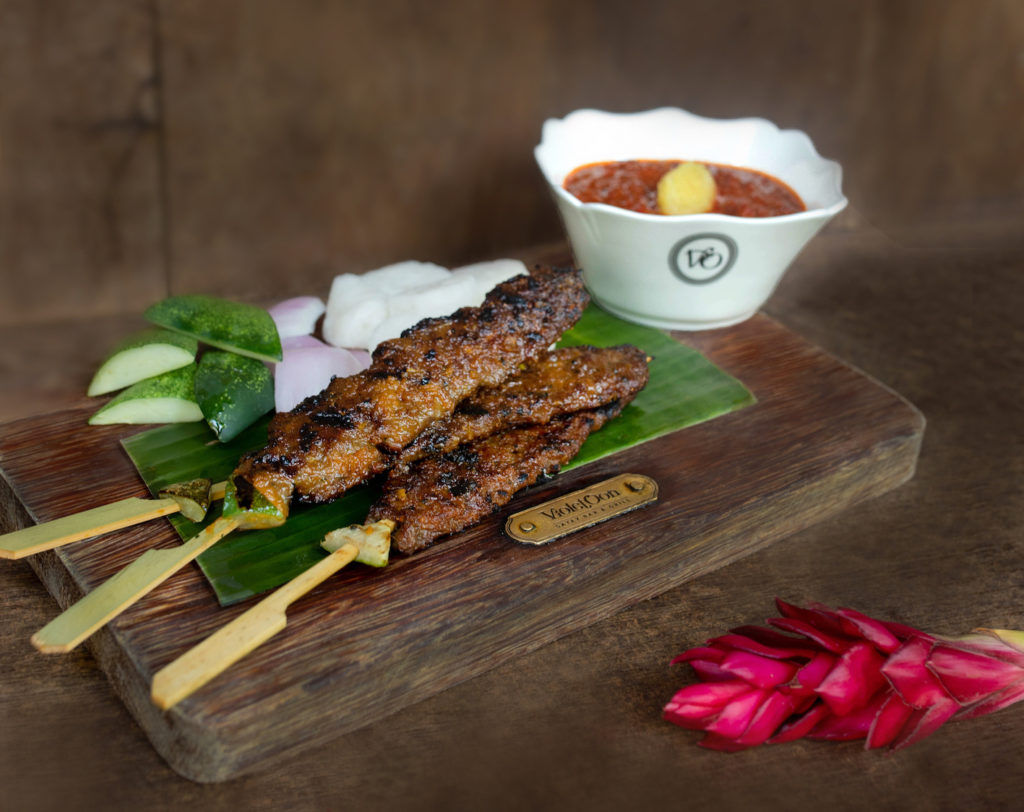 Violet Oon
Dig into a spread of Peranakan flavours from Violet Oon. Takeaway dishes differ with each outlet. For instance, Violet Oon ION Orchard has roasted Sarawak black pepper tiger prawn pasta on its menu, the Bukit Timah location offers buah keluak noodles, while chunky morsels of satay are available on the Satay Bar & Grill locale. Orders can be picked up 30 minutes from order confirmation during the lunch and dinner service hours.
To place a takeaway order, please ring +65 9834 9935 or email eat@violetoon.com.
Les Amis
Treat yourself to a three-Michelin-star meal from the comforts of your own home with the Les Amis takeaway initiative. Pick up an oven-roasted free-range French chicken with chicken jus, along with white asparagus from Provence ($150). An advance order of one day is required.
To order, call or WhatsApp 9117 2540.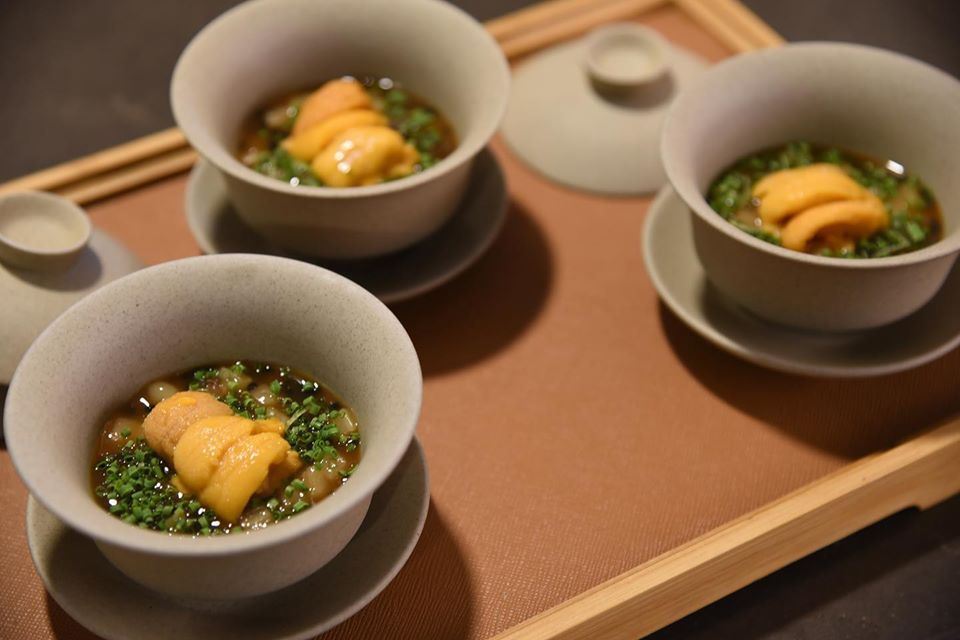 Meta
Short for "metamorphosis", one-Michelin-starred contemporary Korean restaurant Meta brings back classic dishes with its takeaway set menus. These change with each week. This week, it's japchae (stir fried glass noodles with beef and vegetables), cabbage chawanmushi, kimchi soup and dalgona coffee. Each set is priced at $45.
To order, call 6513 0898. Limited portions are available for self-collection.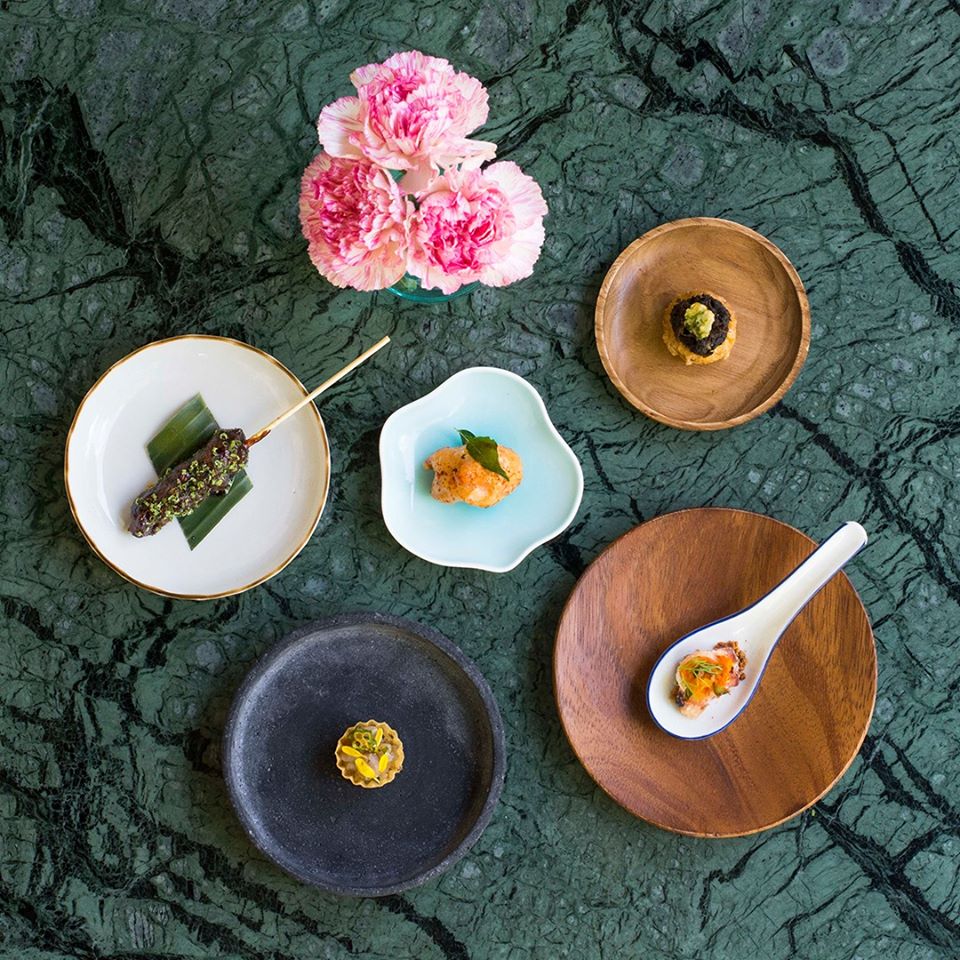 Candlenut
Candlenut, the world's first Michelin-starred Peranakan restaurant, is now open for ala carte takeaway orders. The range is extensive. Pick from starters such as ngoh hiang and kueh pie tee, mains like Westholme Wagyu Beef Rib Rendang and Aunt Caroline's Babi Buah Keluak, ikan bakar and king tiger prawn gula Melaka. No one's going to judge you if you give into a nap after this meal.
To order, call 8121 0176.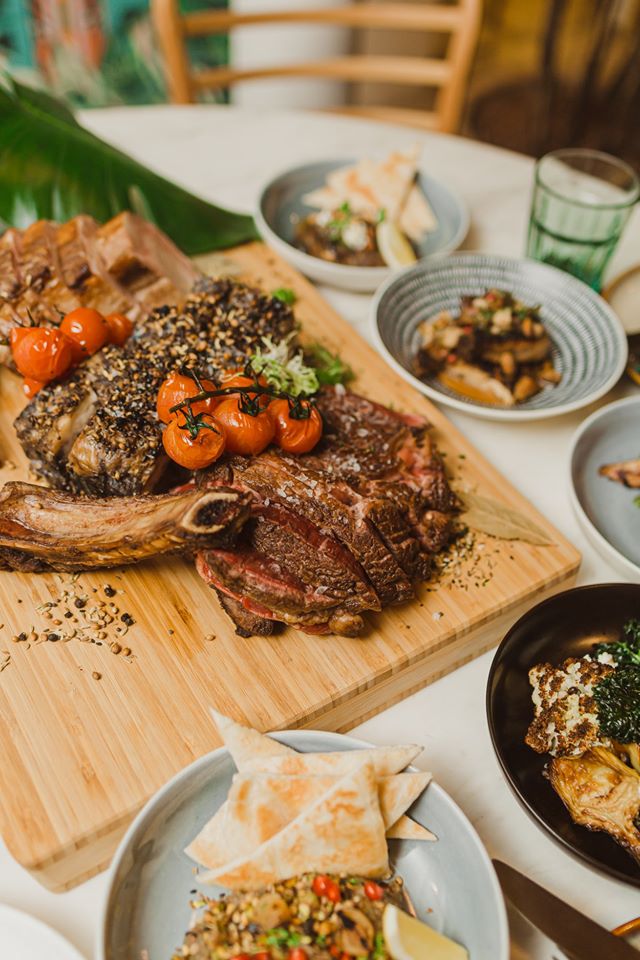 Don Ho
This month Don Ho turns itself into Don Home with its new delivery platform. Order the DIY freshly marinated meats to cook at home. These include pork tomahawk with spiced apple compote and tomato chutney, and beef short ribs with chimichurri, and tahini yoghurt. Otherwise, small bites like small duck sliders and black bean hummus with pita, classics like fish and chips and crumbed pork cutlet, and oven baked flatbreads are up for ordering. If you're a healthcare worker, you'll receive free delivery or 1-for-1 on dining in or takeaway.
To order, call or WhatsApp 9041 0699. Self pick up is free, while delivery is $7 for locations within 3km, and $10 islandwide. A minimum order of $40 applies.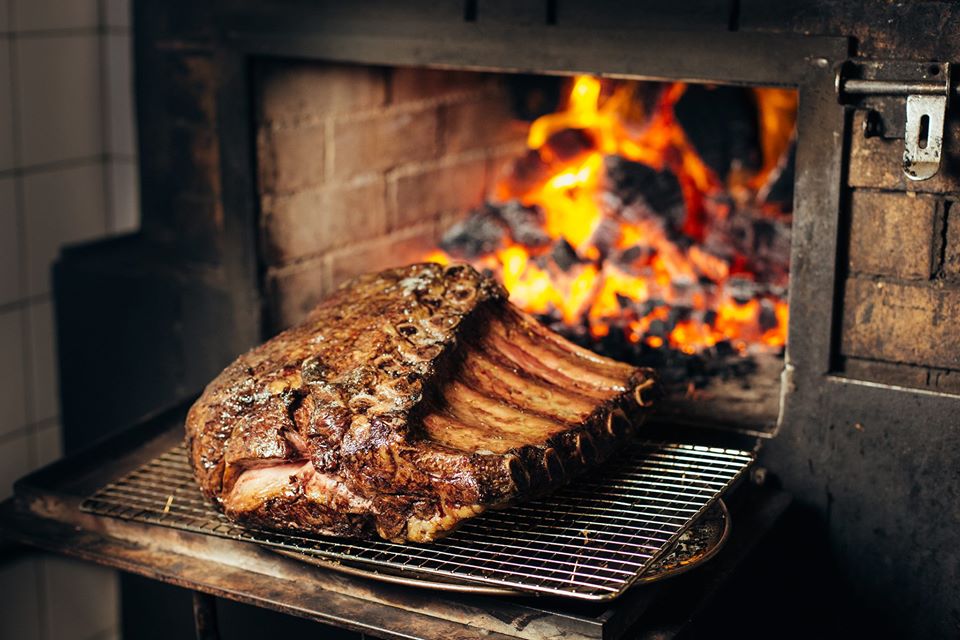 Burnt Ends
It's the name on everyone's lips. One-Michelin-starred modern barbecue restaurant Burnt Ends is one of Singapore's hottest places to dine at, and was even positioned by the World's 50 Best Restaurants 2019 as No. 59. If you're staying home with your loved ones, pickups and islandwide delivery are now available with choices of meal for two or four, with Jamaican wings, steak frites, beef tenderloin, bone marrow bun, and beef marmalade as part of the meal sets. Ala carte choices are available too.
To order, head here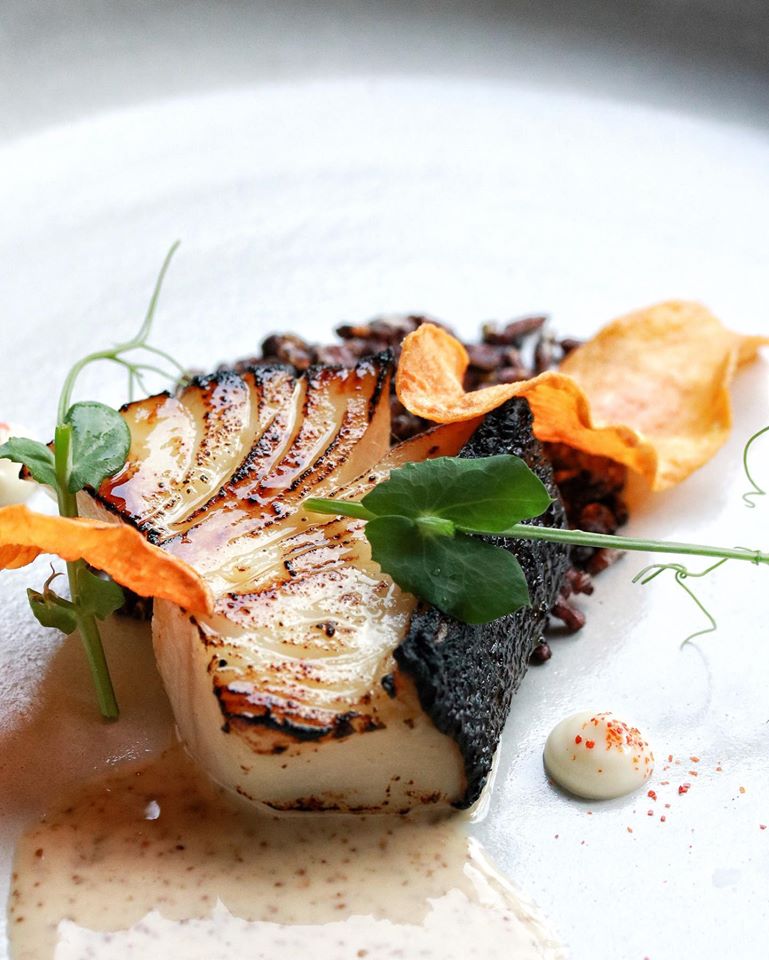 Noka
Spa Esprit Group's Noka brings a Japanese twist to local produce from its farm partners and its very own garden on Funan Mall's rooftop. Bring home sushi from The Sushi Bar, which uses rice sourced straight from Niigata, entrees like black cod saikyo-yaki, wafu chicken, and a wagyu sirloin served with rooftop herbs, daikon radish and yuzu ponzu.
Order via self-collection or Deliveroo.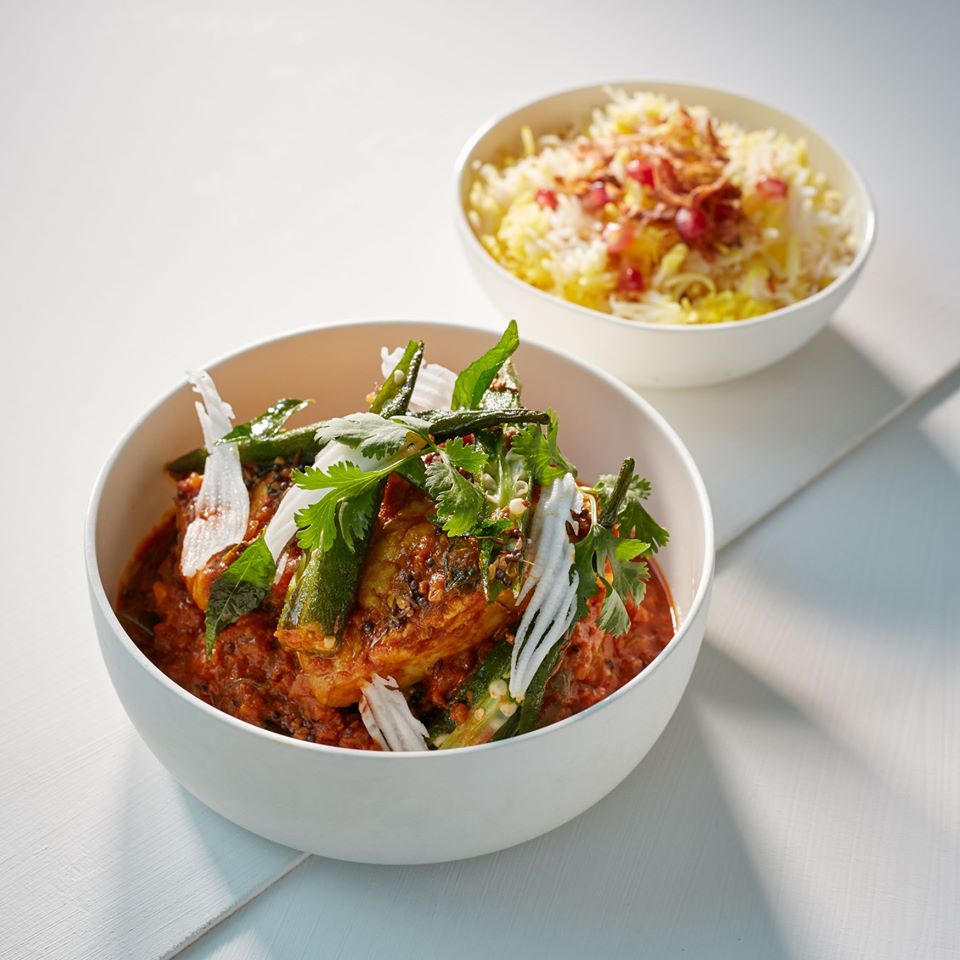 COMO cuisine
COMO cuisine curates food from its properties all over the world, and it's reflective on its menu that includes snapper curry and lobster biryani alongside pastas, and salads. All of its ingredients are nutritious, seasonal, and cooked into nutritious combinations only. Its hot brews for instance, like the Body Guard, includes ginger, manuka honey, and cold-pressed coconut oil.
To order, call 8121 6120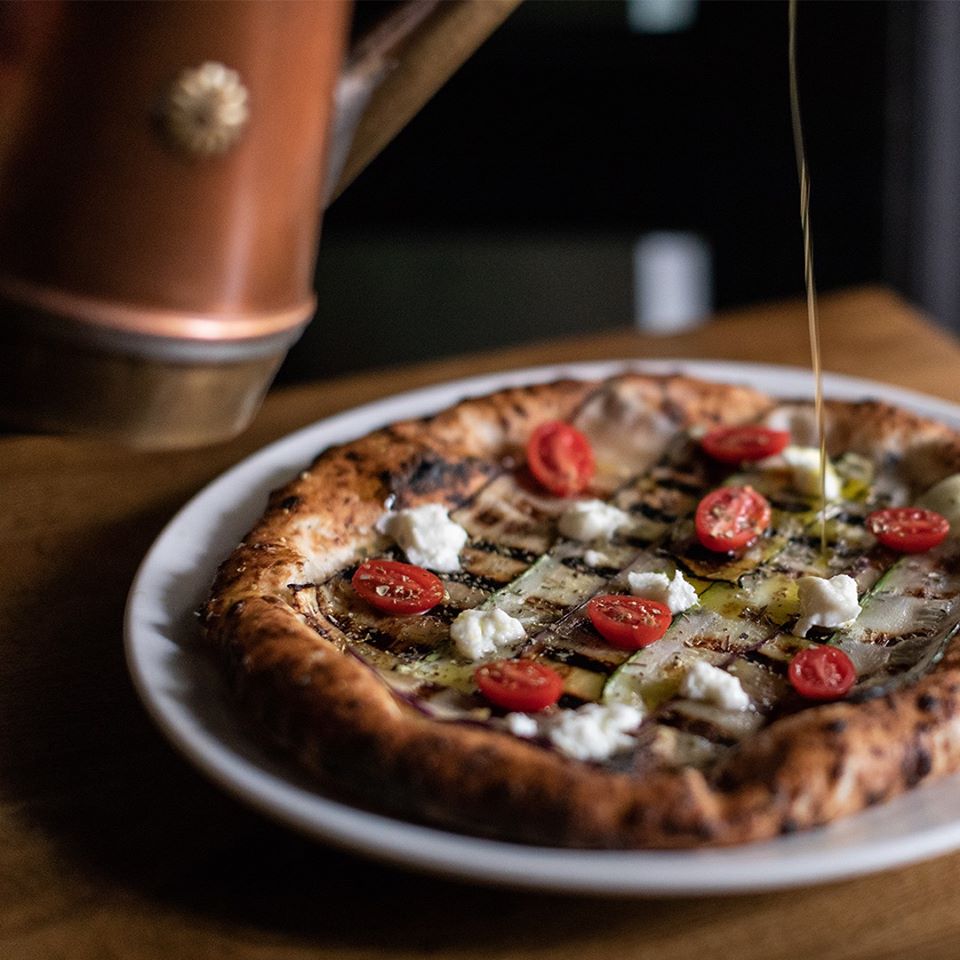 Cicheti Group
Cicheti Group is pulling out all the stops in this pandemic. Cicheti's selection includes a slightly minimised selection of its usual range of antipasti, pastas, and pizzas. Think creamy blobs of buratina with pesto, toasted pistachios, and burnt onion marmalade, and Casarecce, the handmade pasta in a fiery tomato-based and pickled pepper sauce.
Available on Deliveroo, Grabfood, and Foodpanda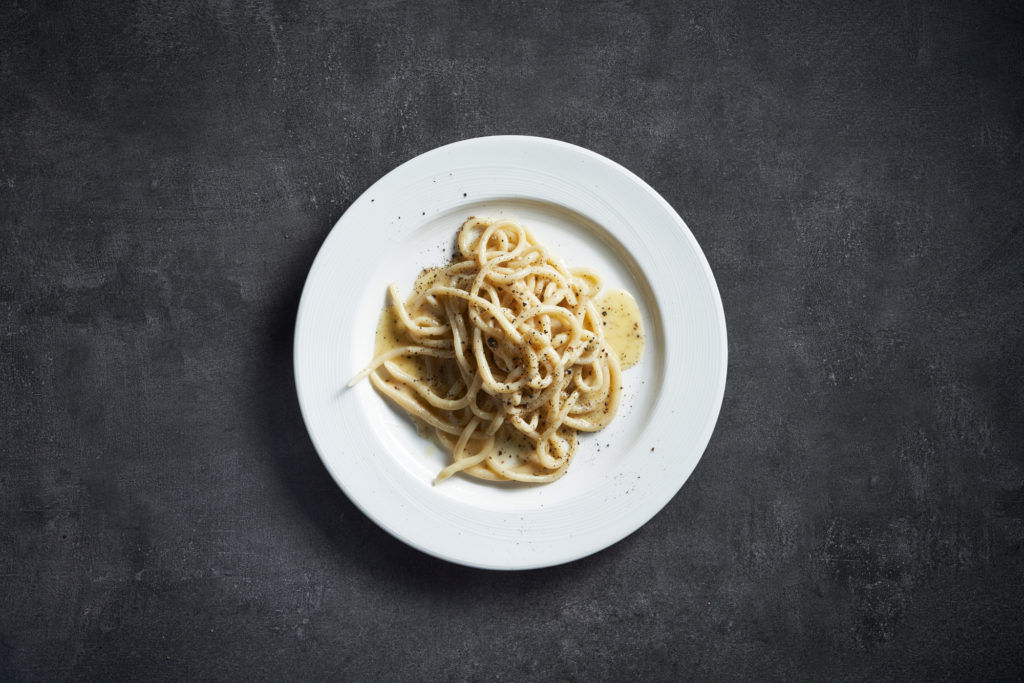 Over at Bar Cicheti, fresh pasta kits are available for delivery so you can be your own pasta chef, and actually be good at it. These come equipped with the pasta, sauces, and instructions packed separately. Alternatively, a takeout menu with pre-orders will be available soon.
Available on Deliveroo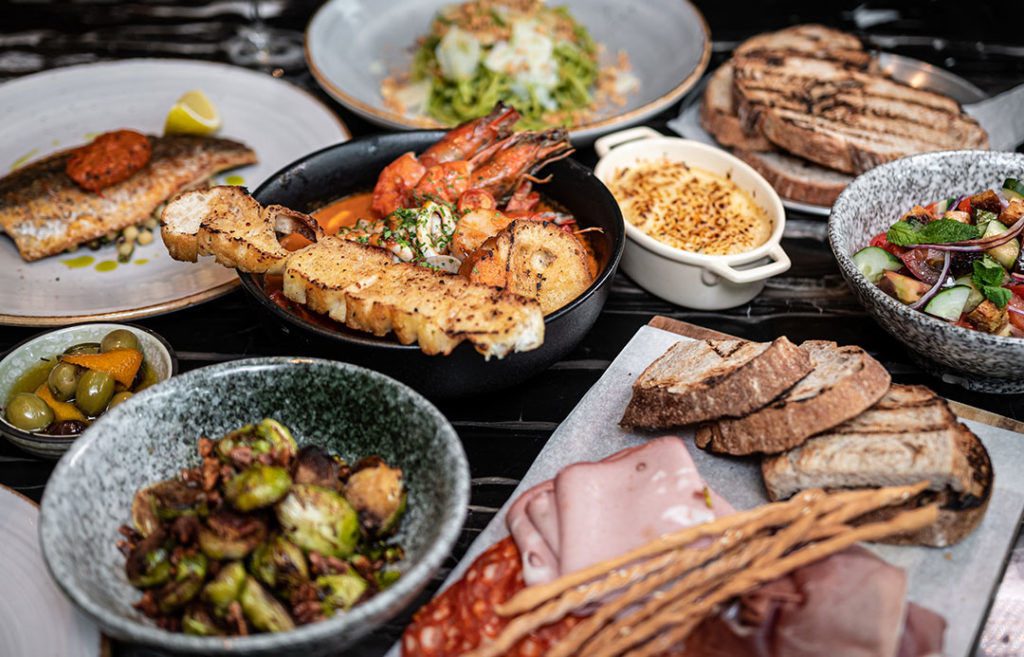 Cafe Cicheti
Gather the family at home, and crack open a bottle of wine for the four-course Italian feast that awaits from Cafe Cicheti. Chow down on the whole works like roasted pumpkin and fresh sea prawns in smoked butter herb and chilli for starters, orechiette and gnocchi, as well as classic pizzas.
Available on Deliveroo, Grabfood, and Foodpanda
As with any good Italian meal, you'll need a wine pairing to go with it. Each Cicheti concept offers a house pour selection by the bottle. Order the sommelier selection and sommelier-partner Ronald Kamiyama will personally pick a bottle that pairs well with your order. And if you need a soundtrack for your meal, DJ/producer Mr Has has prepared a Spotify playlist for each of the dining concepts, accessible via QR code upon delivery.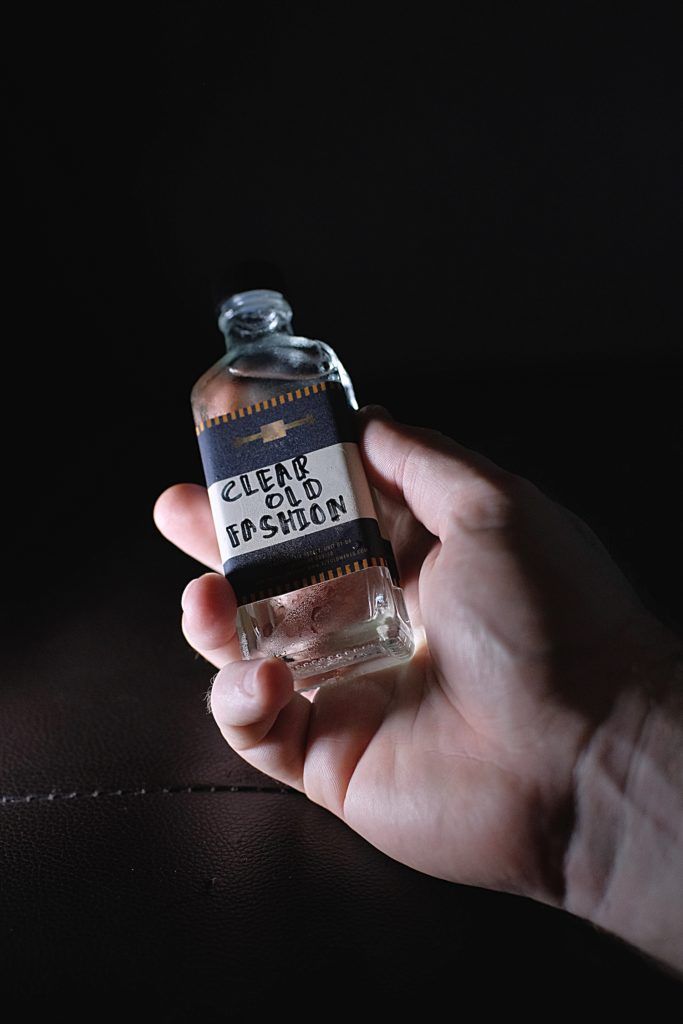 The Old Man
After a long day of working from home, nothing feels better than knocking back a tipple. Now you don't have to venture far to sip on a cocktail from one of Singapore's best bars as The Old Man's tipples are available for takeaway and delivery. Seven signatures are available for pickup, including the The Sun Also Rises ($17), concocted with copra fat-washed brandy, curry leaf-infused bulldog gin, Cinzano 1757 vermouth sous-vide pandan leaves, lime kaffir and Little Wax Puppy ($17), created with beeswax infused Russell's Reserve whiskey, eucalyptus honey and bitters. The Old Man cocktails now come in glass bottles .
All cocktail serves can simply be enjoyed over ice and storage instructions apply. Orders can be placed here. Delivery is available at $15, to be paid to the driver separately. Amò Restaurant
Touted as one of the best Italian restaurants in Singapore, Amò Restaurant is delivering islandwide during this circuit breaker. Take you pick from their antipasti, artisan pastas, pizzas or wood-fired grills. Some of their best-sellers include the Stracciatella, Prosciutto, Rucola and Fig Vincotto pasta as well as the Tagliolini with Spicy Young Cuttlefish and Squid Ink pasta.
Key in "Deliver25" to enjoy get 25% off your order. If you prefer to pick up the food, key in "Pickup30" to enjoy 35% discount.
To order, head here Summer Hill
If you've never tasted the rustic French fare at Summer Hill, now's the time to place an order because it's delivering island-wide. From 21 April till 3 May, chef Anthony Yeoh is making his famous fried chicken. But make sure you pre-order it because this special item sells out fast. Other must-try dishes include Duck Fat Aglio Aglio and Wagyu Beef Brisket Bourguignon (1 hour pre-order required), the Duck Fat Roasted Potatoes, as well as the Provencal Steak Sandwich.
To order, call or WhatsApp +65 6251 5337.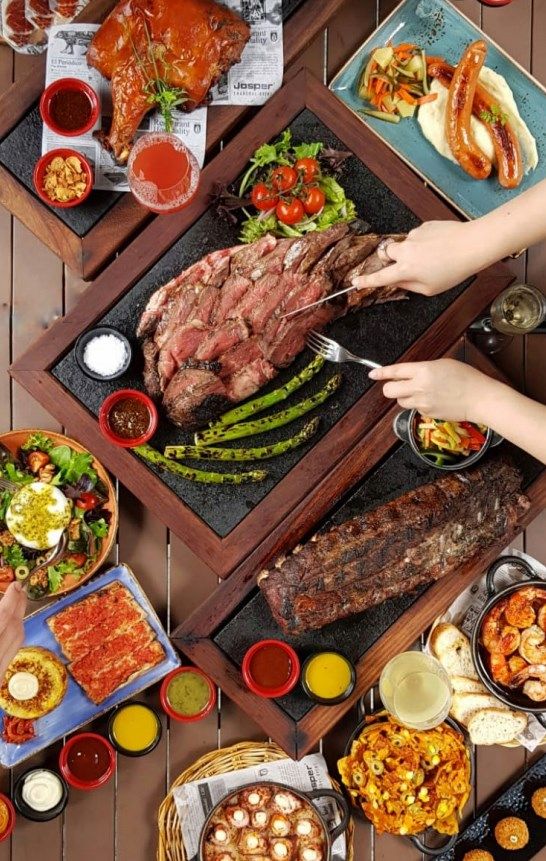 Pura Brasa
This Spanish restaurant operated by Josper, a charcoal oven manufacturer, is known for its scrumptious offerings such as Iberico pork belly, roasted suckling pig, and a gorgeously tender grilled octopus leg that's paired with an aromatic potato truffle cream. Its menu also includes staples like croquettes, Jamón ibérico and patatas bravas. For special occasions at home, consider getting the hearty Premium Set for four, which features highlights ranging from seafood paella to pork ribs and Josper-grilled ribeye beef. The restaurant offers island-wide delivery via Oddle.
To order, head here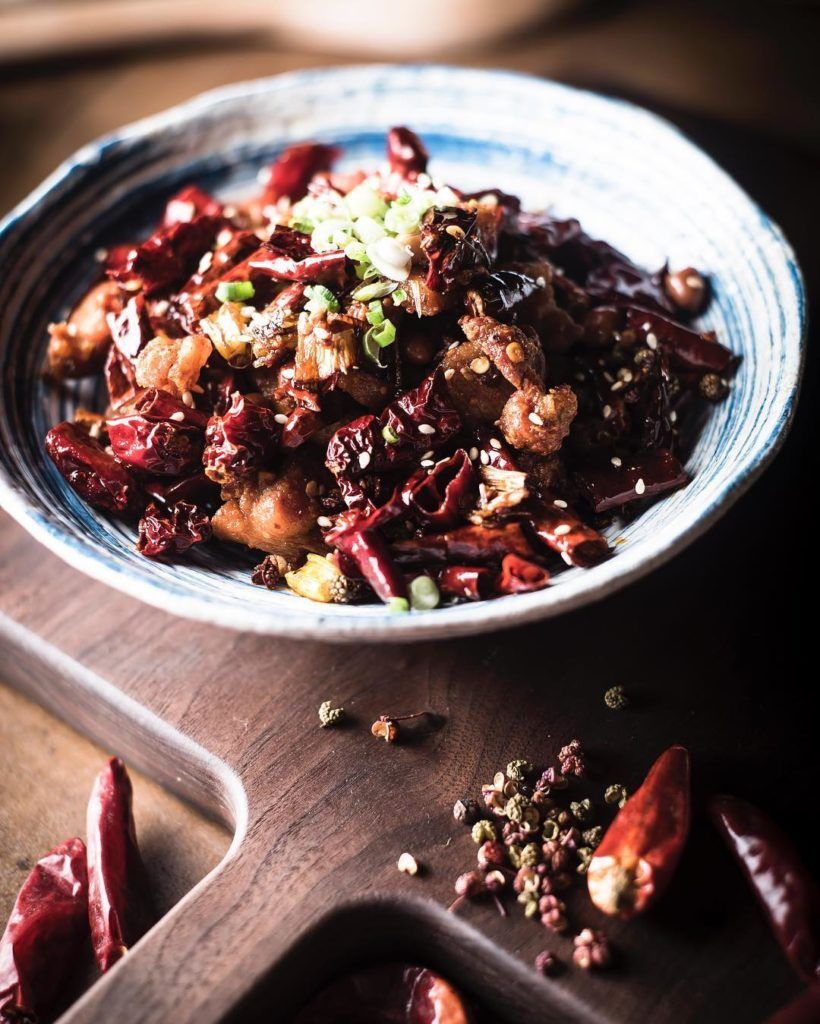 Birds of a Feather
Sometimes, nothing really hits the spot the way a fiery bowl of spicy mapo tofu does. For more tongue-numbing delights, order in from Birds of a Feather, a modern Sichuan restaurant at Amoy Street. Its repertoire features options like Find The Chicken In The Chillies (a pretty self-explanatory combination of crispy chicken chunks nestled in a heap of chillies and peppers), Spicy Oriental Bolognese (a mix of Angel hair pasta, pork ragout, kale, sakura ebi and an onsen egg), and pig ears simmered in a spicy sauce. Wash these down with the restaurant's brown sugar milk tea, which is made with gula melaka and honey pearls. Birds of a Feather delivers islandwide via Oddle.
To order, head here