Review: Skins, bones and full-bodied flavours dominate Salted and Hung's new minimal-wastage menu
Way before "sustainability", "zero-waste" and "upcycling" became the 'It' buzzwords of our times — and bandied around in almost every possible setting — Australian chef Drew Nocente was already incorporating them in his food when he launched Salted and Hung in 2016.
The restaurant, which is located along Purvis Street, specialised in nose-to-tail dining when it first opened, serving up meats, housemade charcuterie and offal such as head cheese (pig head terrine), sweetbreads and chicken hearts. These may have sounded like stomach-churning options to the less adventurous, but were a bold step towards the direction of no-waste dining. Last year, chef Nocente took this a notch further by rolling out a revamped repertoire that saw surplus sourdough resurrected as ice cream, and prawn shells transformed into fermented butter.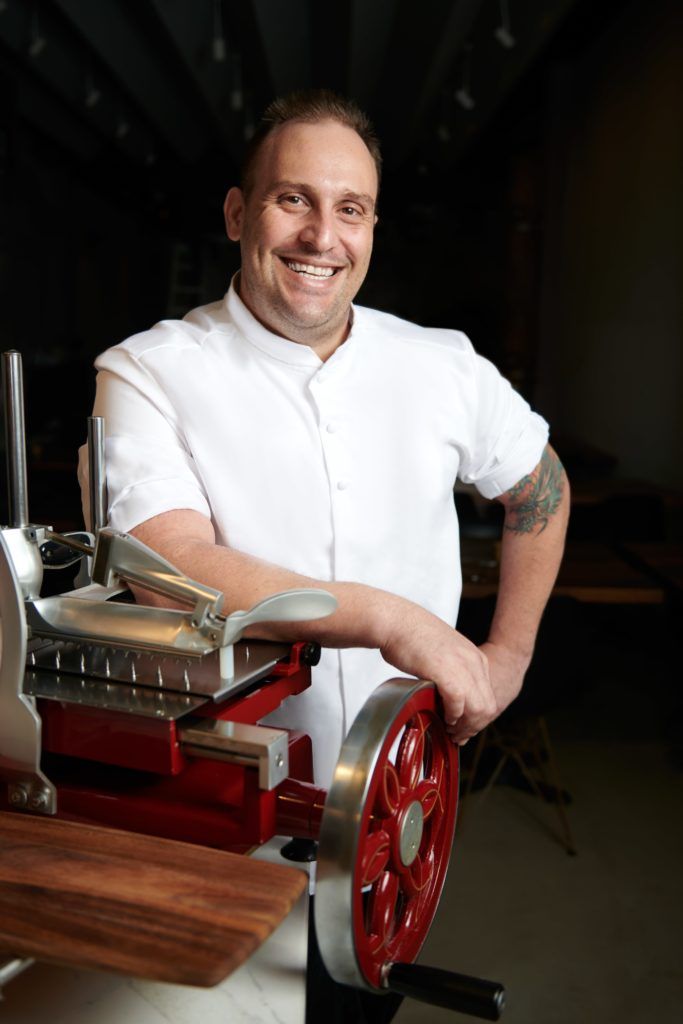 Salted and Hung's minimal-wastage tasting menu underwent another facelift in September, and is now armed with a fresh arsenal of innovative surprises. Jerusalem artichoke skins, for instance, are dehydrated into a delightful umami salt that's dusted atop a medley of confit egg with mushrooms, artichokes and wing beans. Toasted buckwheat is tossed in for crunch, while the addition of a delicately sweet mushroom dashi broth prevents the dish from becoming too dry.
Meanwhile, in a Green Lip abalone dish (see main image above), leftover IPA sourdough from an earlier bread course gets a new lease of life through a laborious process of baking and fermentation that turns it into a Vegemite-like yeast extract. This is then mixed with vegetables and abalone liver to form a reduction that's smeared on slices of the binchotan-grilled shellfish and its bed of Savoy cabbage. Charcuterie trimmings too, are upcycled into a broth and poured over the plump, chewy abalone, infusing it with smoky and savoury notes.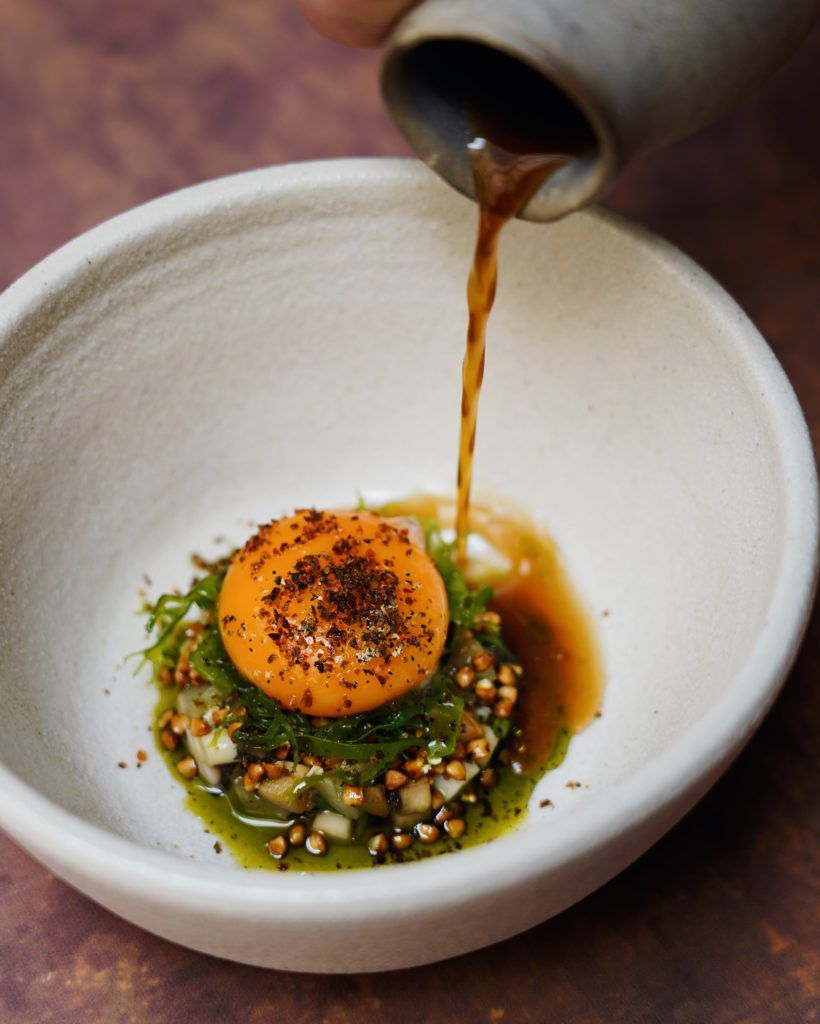 The aforementioned dishes are just some of the standouts on the refreshed tasting menu, which is available during dinnertime at Salted and Hung in seven or 10 courses. Another memorable concoction is the signature pearl grouper, which is steam-baked in a broth made from its own bones. These bones are then roasted, marinated in soy for 30 days, dried and turned into a black powder paired with the fish. Even the fish skin isn't spared from the no-waste movement — it's puffed up to form a cracker dotted with peas and sake-soaked ikura pearls.
Also on the menu are the restaurant's trio of snacks — silky uni panna cotta, Fish & Chips (a combination of chickpeas, pea puree and caviar) and Cheeseburger, a mix of raw wagyu, smoked ketchup and pickles.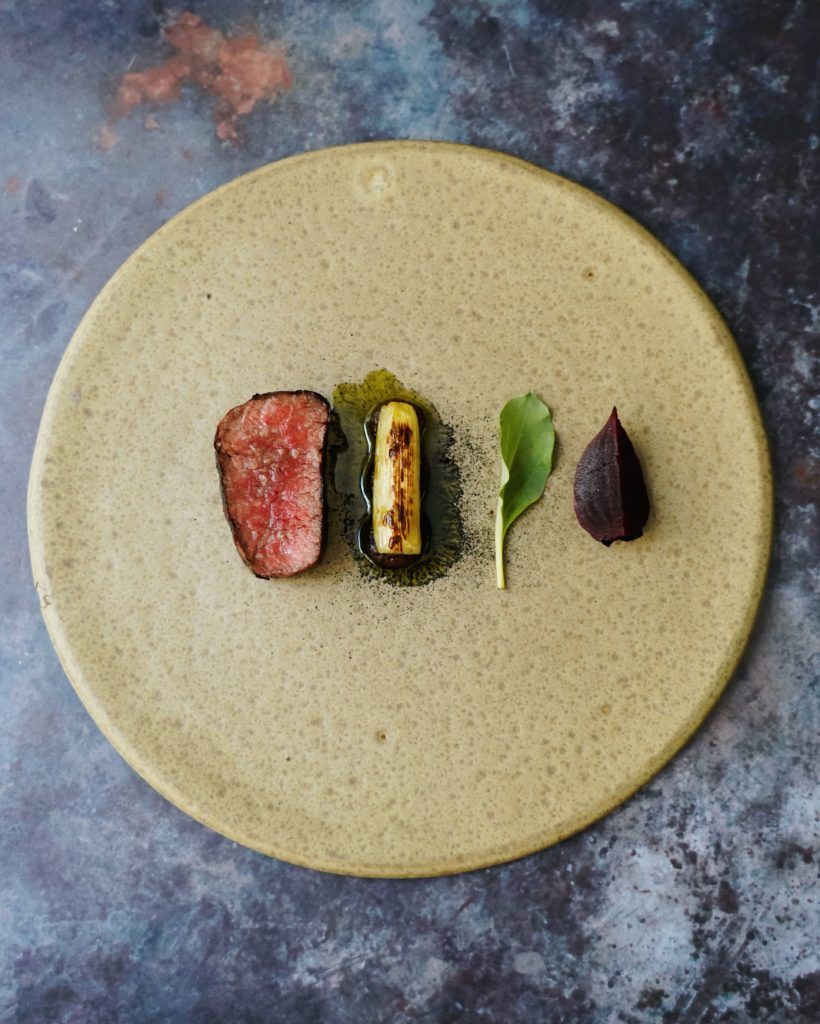 Other highlights include fresh scallops topped with caviar and chilli granita for an explosion of bright, tangy flavours, a fork-tender King Island tenderloin (complemented with caramelised onions, slow-cooked beetroot and a sprinkle of onion ash powder), and an IPA-infused sourdough bread accompanied with wakame butter and whipped lard. Your cardiologist might not agree, but we promise the lard paste is worth every bit of its artery-clogging goodness.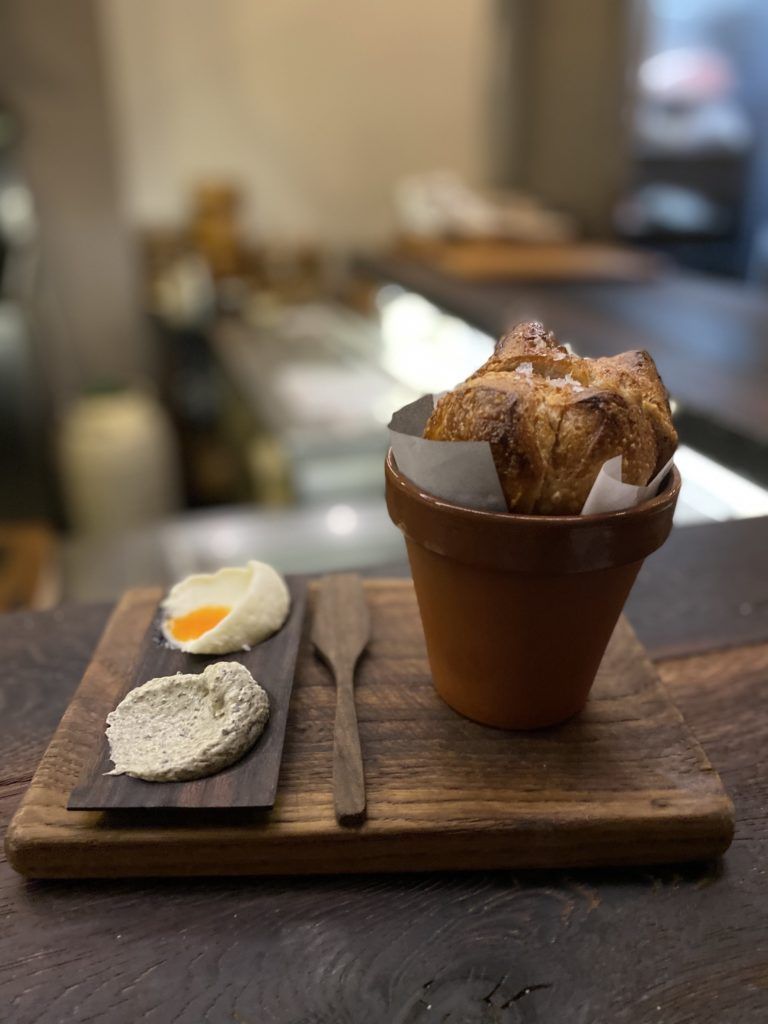 Don't sit out dessert either. For the Gold'n Gaytime, Nocente riffs on the Australian ice cream with salted toffee, almond honeycomb and chocolate speckled with umami crumbs of seaweed and porcini powder. It's sure to be a crowd-pleaser with its sweet-savoury contrast of flavours. The Bramble Patch is another winner with its refreshing fruity blend of raspberry mochi, strawberry sorbet and meringue.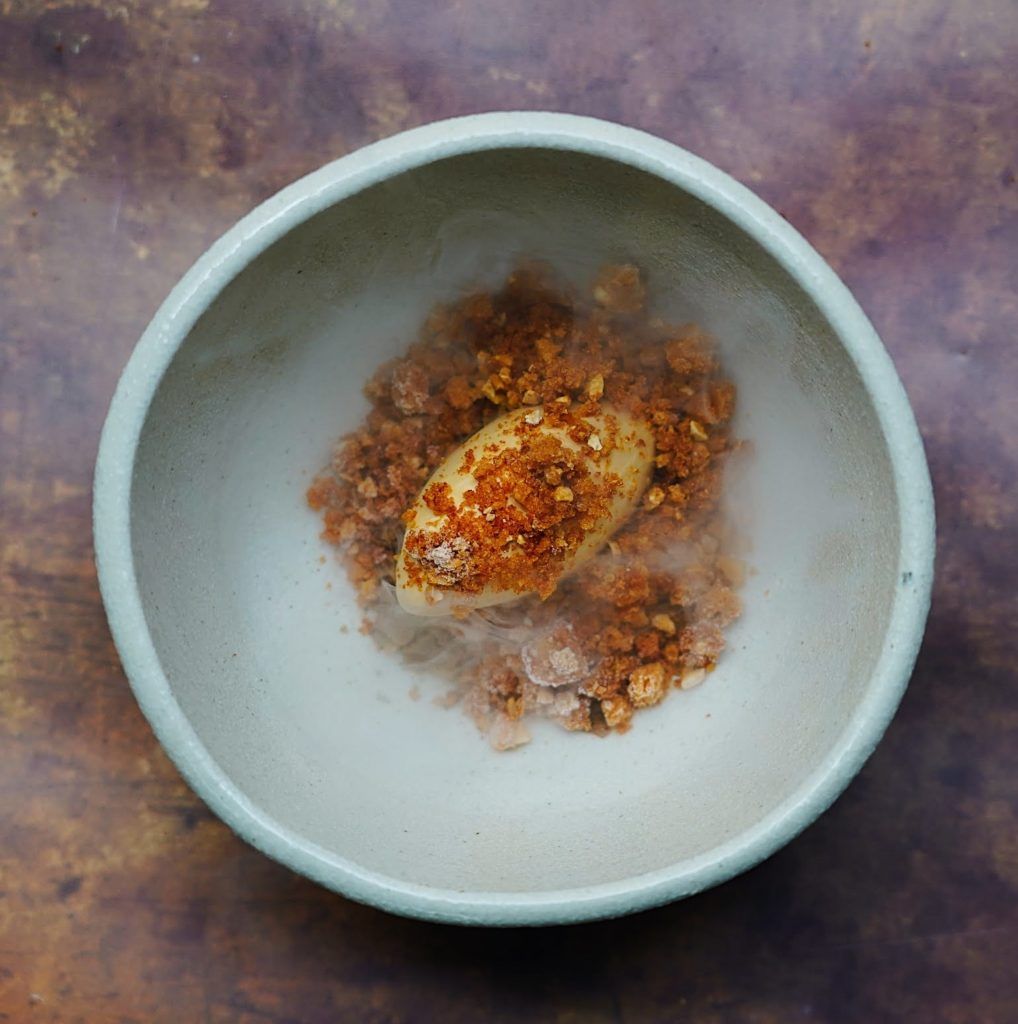 Who knew sustainability could taste so good? Not every single item on Salted and Hung's menu is minimal-waste, but we applaud the restaurant's dedication and creativity in embracing this theme in its culinary direction. It has announced upcoming changes to its à la carte lunch menu from October 30 — we can't wait to see what other tricks Nocente has up his sleeve.
Salted and Hung
12 Purvis Street, Singapore 188591