Over the last 29 years, Zouk has grown to become an institution in the nightlife scene and a rite of passage for every young Singaporean.
But with clubs and entertainment outlets suspending operations since March, the Zouk Group has adapted by transforming the 31,000 sq ft multi-room complex into a dining concept.
Typically host to throngs of revellers, the dance floors of Zouk's premium lounge space Capital have made way for Capital Kitchen, a pop-up restaurant that can accommodate up to 100 people. Operating out of the kitchen of RedTail Bar by Zouk, which is also within the complex, it serves up a rotating menu Western and Asian dishes.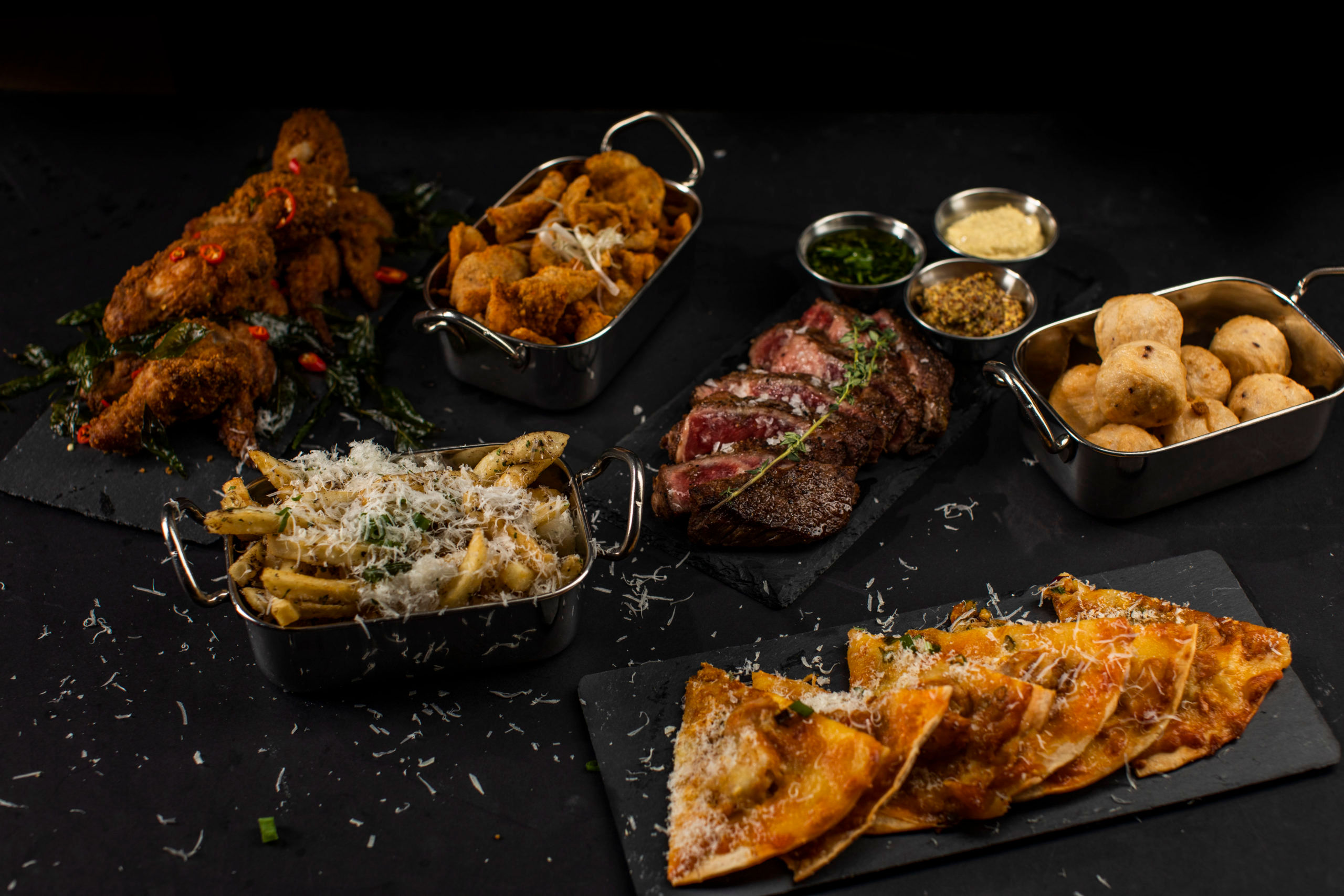 Catering to small group dining, The Feasting Platter feeds four to five people and includes the Ebi Chilli Flatbread Mala Chicken Skin, Chicken Wings, Truffle Fries, Squid Pong and Australian Ribeye Strips. Some of these items are also available as individual orders, along with a selection of other starters and sharing plates.
Other menu highlights include the Signature Beer Battered Fish & Chips, served with mushy peas and truffle mayonnaise, as well as the Signature Royal Broth Congee, which is a go-to for Zouk and RedTail regulars for its comforting and savoury broth. Check for the daily specials, as the kitchen often introduces seasonal items like the Icon Australian Wagyu XB Ribeye we had, which was a Kuroge Washu breed from Tasmania with a marbling score of 7. It was a tender, finely marbled cut served with mesclun salad and truffled mash potatoes.
Another memorable dish was the @liski_li's Fiery Gamberi Aglio Olio, named after the Instagram handle of Zouk Group's CEO, Andrew Li, whom we're told is quite the home chef. He's behind the recipe of spaghetti coated in a spicy and umami medley of olive oil, garlic, chilli, cherry tomatoes and parsley then topped with fresh, crunchy prawns.
For dessert, don't miss the Burnt Cheesecake that is available by the slice in limited quantities (about 20 slices) daily. Made by popular home-bakery Paparch, the highly-raved-about cheesecake is often sold out online and understandably so: its soft molten centre surrounded by fluffy cake and a slightly caramelised exterior provide various textures and flavours for a sensational dessert.
We're still in a lounge setting after all, so naturally there is a selection of sake, wine, and spirits to go with the food. For something with more local, house-bottled cocktails by Zouk are available in flavours like Milo Gao, Asam Guava and Teh Peng.
Another plus to dining at Capital Kitchen is the option to have Five Guys' burgers delivered to your table. Customers can simply made a request with their server to facilitate the order from the Five Guys outlet.
Capital Kitchen is open Wednesdays to Saturdays from 5pm to 11pm. To reserve, email reservations@zoukclub.com or call/WhatsApp 65 9006 8793
(All images: Zouk Singapore)