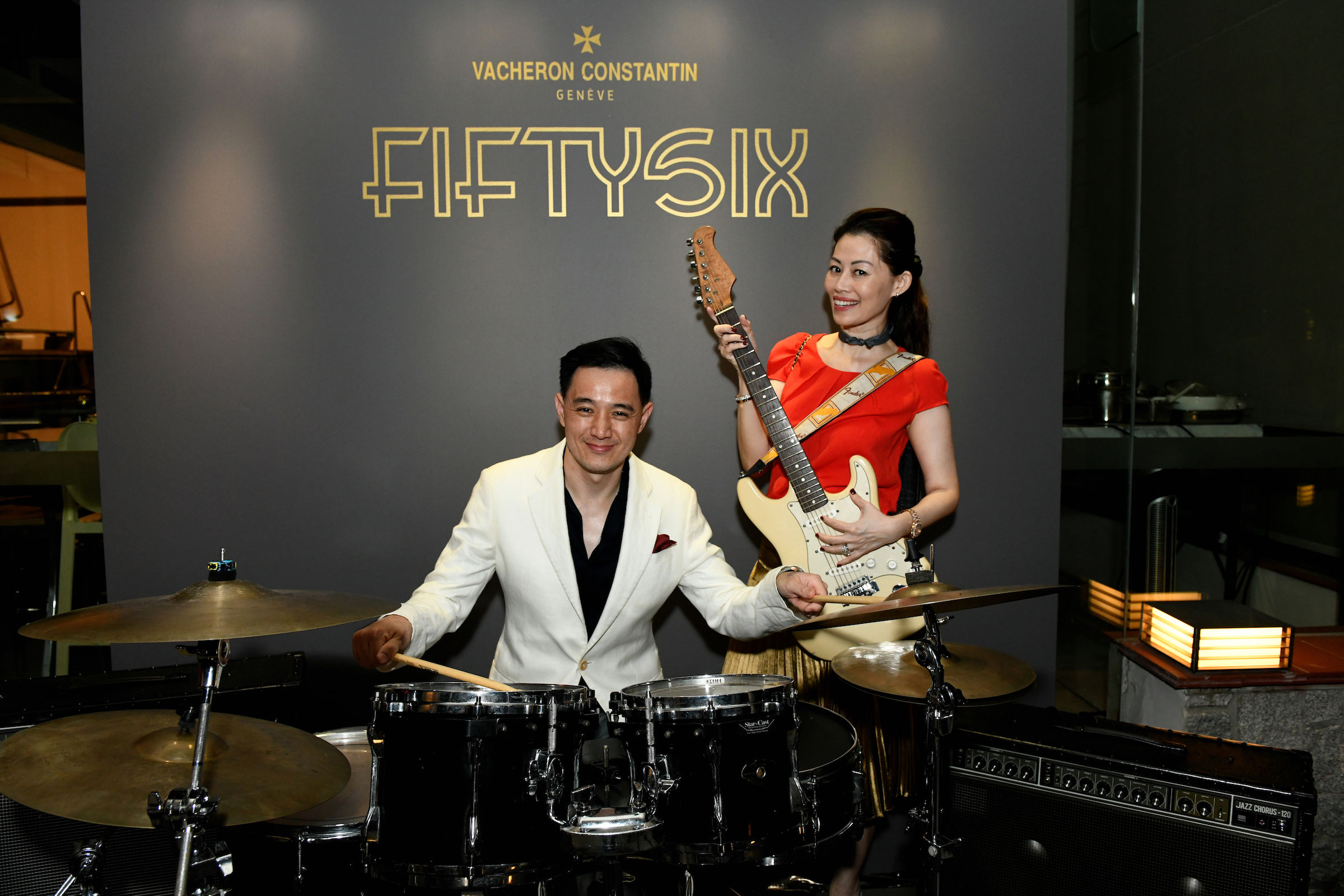 Vacheron Constantin finally launched its Fiftysix collection in Singapore, hosting a resounding celebration at The NCO Club with an ambient throwback to the 1950s. Guests first dispersed to various locations to indulge in a series of masterclasses of their choice, from learning to match and mix at a DJ class to appreciating the art of concocting gin at a hidden beat-bar.
SEE ALSO: New traditions with Vacheron Constantin CEO Louis Ferla
After the teaser, they were transported to the heritage-inspired modern lifestyle location, where they relished a variety of entertainment, from a rock and roll photo op to a soulful jazz-funk performance by English singer-songwriter Will Heard. Scroll down to see who was in attendance.