FESTIVE REFLECTIONS: Genevieve Peggy Jeffs on what matters most during the festive season (2OF4)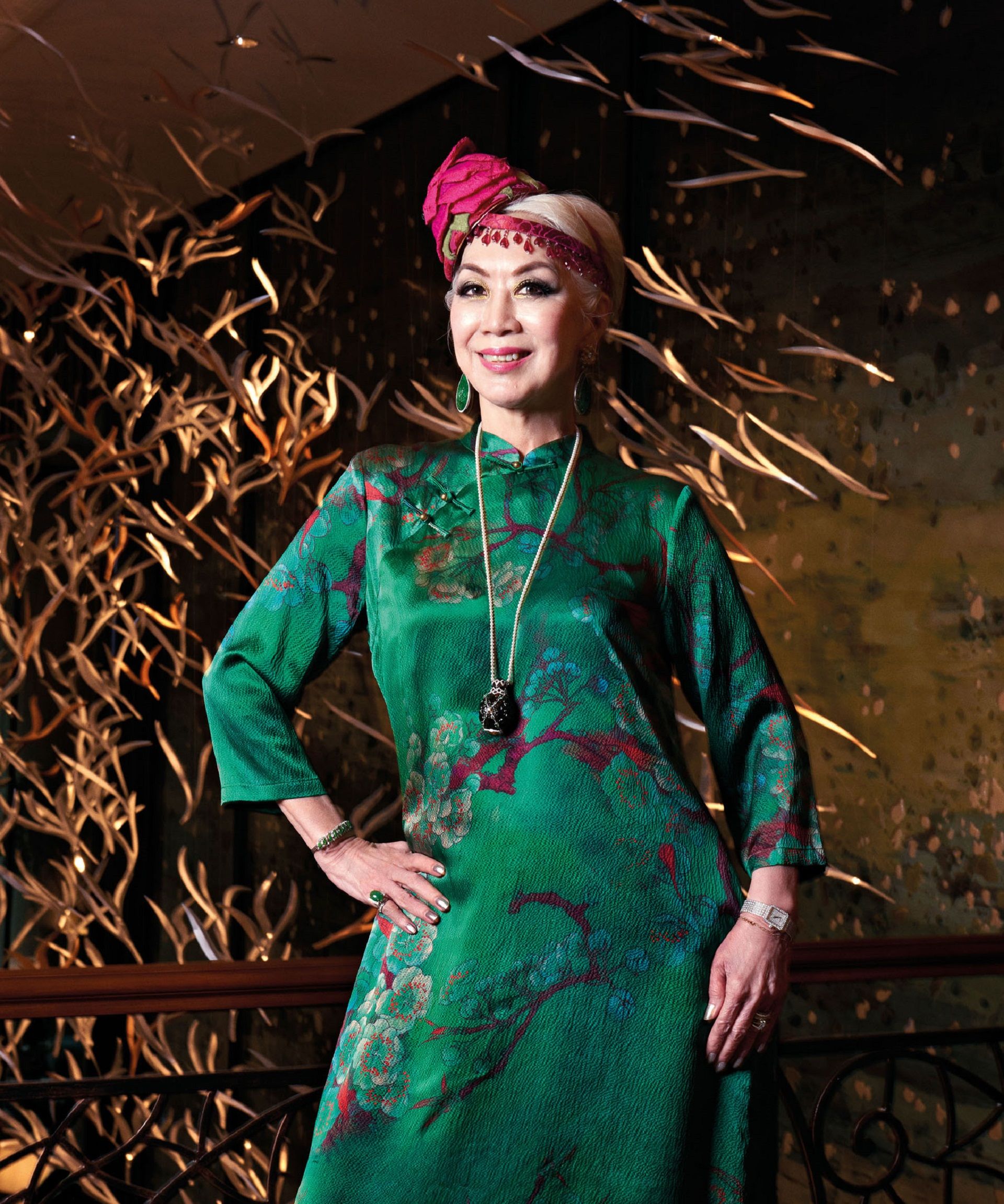 Genevieve Peggy Jeffs needs no introduction with the many hats — socialite, fundraiser, style icon — she wears. With her larger-than-life personality, and an even larger-than-life wardrobe, she stands out at every party.
For Jeffs, however, the year-end festivities is not about flamboyance and extravagance. Christmas and New Year are spent with the family, so it will be very much about bonding. Christmas starts from early December for the Jeffs, so the build-up is as important as the day itself. The first purchase is a Christmas tree. "If we are spending Christmas in UK, it would mean a trip to the local farm to purchase a live fir tree complete with mistletoes and hollies. A holy wreath for the front door is always nice and welcoming for visitors. Unfortunately there is no local farm in Singapore so we have to make do with a purchase from a shop," Jeffs explains.
SEE ALSO: 10 Christmas holiday destinations to enjoy over the 2017 festive period
"Tony [her husband of 21 years] and I will work together to decorate the tree and the rooms. Putting the lights on the tree and switching them on is always joyful. For me, the decorations must be colourful! We also spend time ensuring the presents are beautifully wrapped in coordinated ribbons."
Tony plans and cooks the food for the big day. That usually includes turkey ordered from the local butcher together with fresh vegetables such as roast potatoes, Brussels sprouts, parsnips, gravy and all. Expect Christmas pudding with custard and cream followed by Christmas cake, and if there is still room, mince pies, a cheese platter, and vintage port. Throughout the day, there will be fine wines, plenty of champagne and a nice French burgundy.
SEE ALSO: 10 best Christmas Day menus in Singapore 2017
Asked about the most treasured item she's ever received, Genevieve Peggy Jeffs answers without hesitation: "It is not a material gift. I was in Phuket last year when my son Richmond called to ask how big my turkey was. I answered it would be good for eight persons although we were only planning for four. He asked whether he could invite 'Daddy' [her ex-husband] and I immediately said yes. It'd been more than 30 years since we celebrated Christmas together, and Tony was pleased to cook for everyone. So, it's really Richmond's gesture that made it valuable for me."
For many years, Genevieve Peggy Jeffs has worked tirelessly for charity and had chaired several fundraising galas, including the Singapore Red Cross Benefit, Singapore Red Cross International Bazaar, SPCA Building Fund, Orbis Flying Eye Hospital inaugural charity gala, and Breast Cancer Foundation 20th Anniversary Pink Ribbon Charity Gala.
She stresses, "The spirit of giving shouldn't be just a year-end thing. It can happen throughout the year. I am planning for a fundraising gala in 2018 to benefit the Muscular Dystrophy Association Singapore." And with that, she excuses herself for another charity meeting.
SEE ALSO: FESTIVE REFLECTIONS Dick Lee (3OF4)