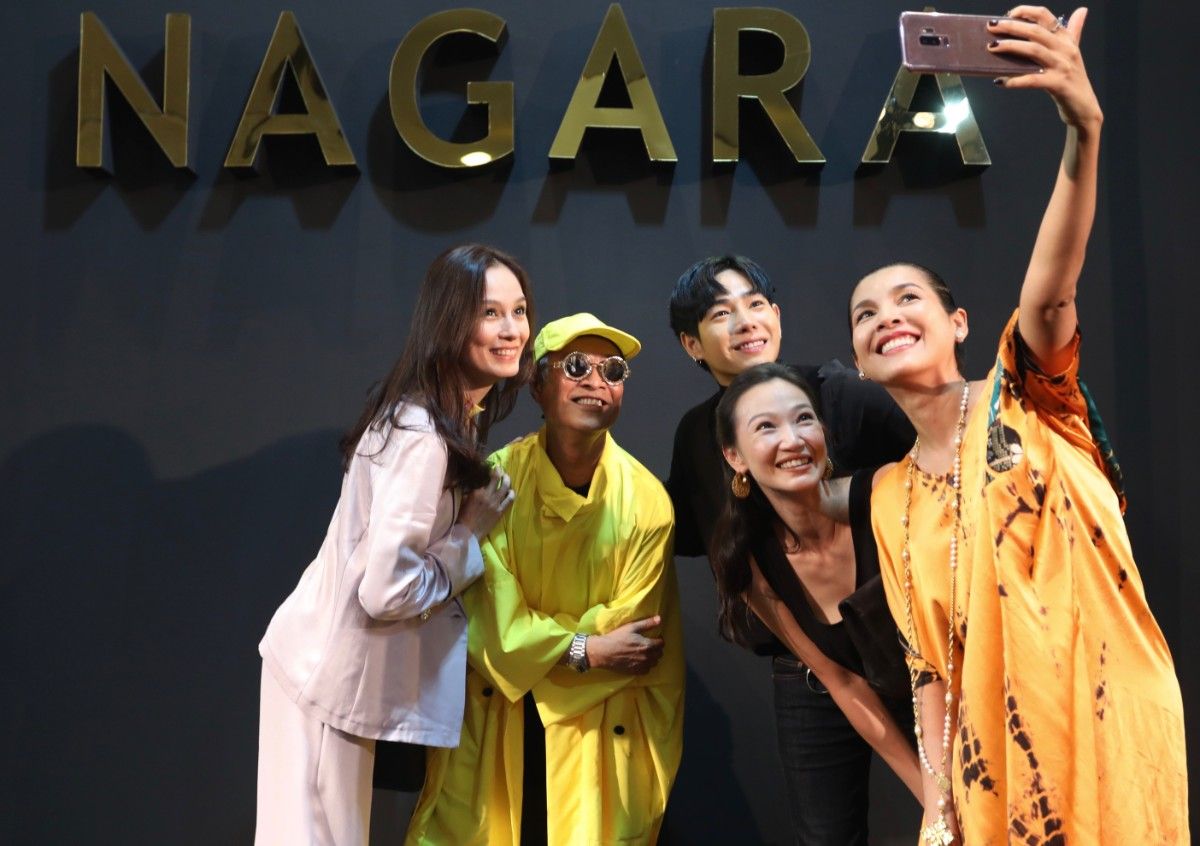 It's another warm night at Siam Paragon when iconic designer Nagara Sambandaraksa launched his annual art showcase "Nagara Painting Exhibition." His favourite model muses, Thailand's social luminaries and entertainment stars, dressed in Nagara, got together to congratulate the designer/ painter.
Famed for his floaty silhouettes, eye-popping prints and intricate details imbued with influences from Oriental art and cultures such as kimono fabrics and motifs like dragon, cranes and florals of the Far East, Nagara is always known as an artist among designers. During his 40-year career in fashion, however, we only got a glimpse of his artistic ingenuity through his printed silk fabrics.
See Nagara's latest fashion show during BIFW 2018 here.
It was just 3 years ago that he was convinced by Siam Paragon to unveil his collection of abstract paintings to the public. Mostly large scale, the art work reveals spontaneous, yet intense brushstrokes, unpretentious use of simple colours and unpremeditated forms, or the lack thereof. His latest exhibition, opened last night, reflects a more mature artistic endeavour. Each painting seems to naturally draw emotional response from viewers, inviting them to contemplate on what this almost symmetric forms and colour combination could be about, or under what kind of emotion it was created.
Nagara Painting Exhibition runs from September 13-19, 2018 at Hall of Fame, M Floor, Siam Paragon. Part of the proceeds will go to Ramathibodi Foundation.
For more information, please visit www.siamparagon.co.th