Calista Cuaca makes her cover debut as a rising social media star, marking her arrival as a fashion It girl. She tells Nafeesa Saini how she is coming into her own as the second-generation face of high society in her first major interview.
Calista Cuaca is draped across a Chesterfield sofa in a suite at The Fullerton Hotel. With her wavy, tousled locks – fiery red and extended to her waist for this photo shoot – and doe-eyed gaze, she resembles an entrancing woodland nymph.
The strobe lights flash and minutes tick by with her neck arched over the sofa arm. It is an uncomfortable position and the blood is visibly rushing to her face. Yet she holds the pose, never complaining or wavering. She is a consummate professional.
Fittingly, she is dressed in the same Miu Miu crystal-embellished halterneck and skirt combination worn by Lila Grace Moss, daughter of supermodel Kate Moss, when she made her runway debut at the Spring/Summer 2021 Miu Miu show. Like Lila, Calista is a bright young star waiting in the wings to fly.
Online, she is soaring, as 300,000 followers on her Instagram lap up her fashion and beauty posts. Her YouTube channel is subscribed to by almost 40,000 adoring fans.
It's fair to say that Calista has one major advantage: She is the daughter of Jamie Chua, the wealthy socialite and unofficial "Instagram queen", and Indonesian billionaire Nurdian Cuaca. Instead of jumping headfirst into the spotlight, however, she has taken on a more measured approach towards coming into her own.
The question of Calista's identity is central to our interview. I spend days on her YouTube channel – going shopping with her, watching her get ready for date night and even cheering her on when she plays a video game. Reading the comments, repeated descriptors stand out. Calista is loved for her calm aura, her soothing voice and mature personality. Getting to the heart of her person is tricky, but it turns out that this enigmatic persona is not deliberate.
As we start our chat, she struggles to describe who she is. "I'm more of a free-spirited person," she says. Two script tattoos are etched on both sides of her ribs. The one on the left quotes lines from I'm a Realist by British indie rock band The Cribs. It reads: "I'm a realist, I'm a romantic, I am indecisive and that's about it". She addresses this in a video, explaining its resonance to her personality that is both logical and emotional. "I'm not a very decisive person."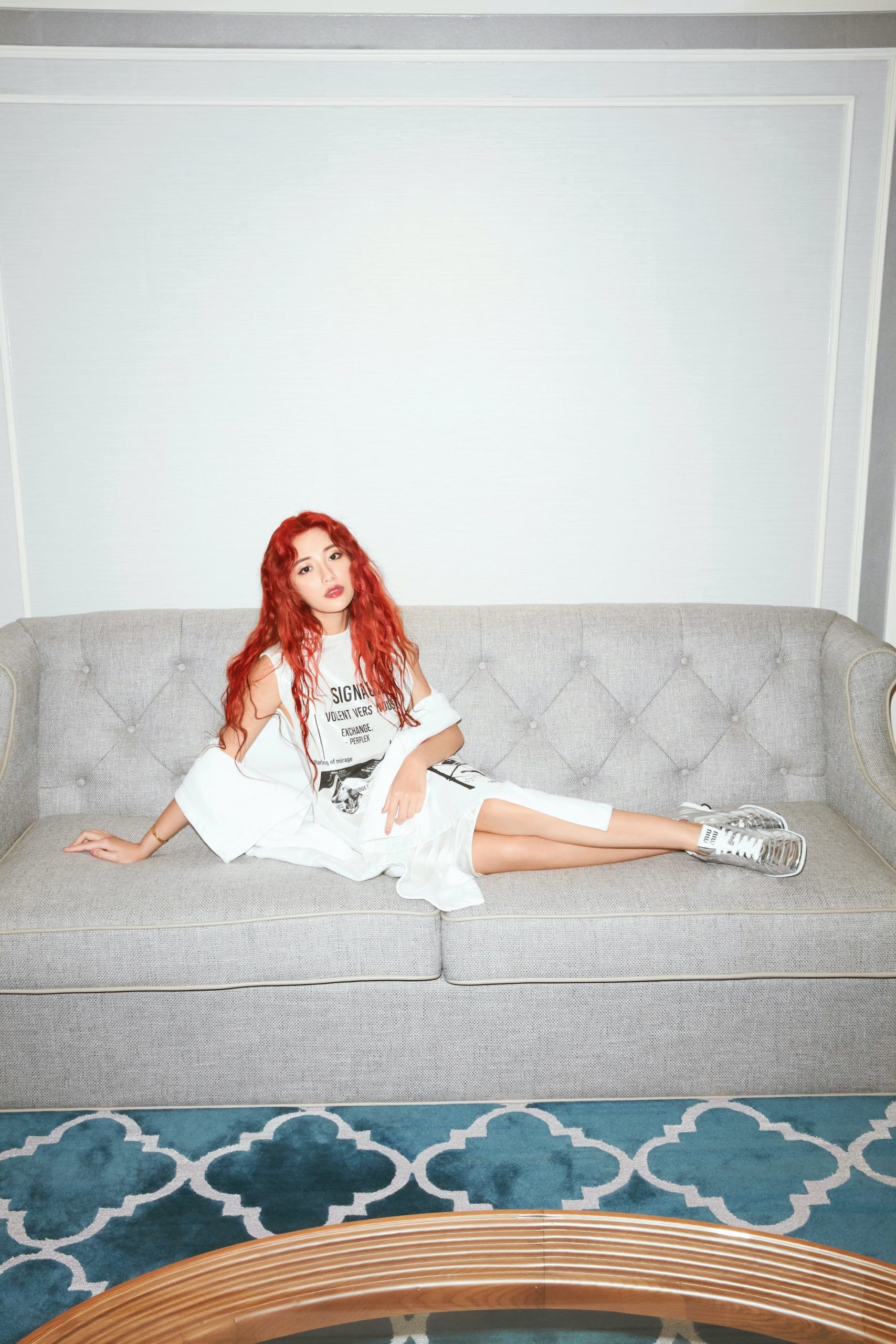 The muse and the maker
Represented by Gushcloud, the same agency that also looks after her mother, Calista reminds me of the girl next door – albeit one with a covetable wardrobe and millions, if not billions, that she may one day inherit. Calista isn't just a social media influencer. The marketing graduate also works full-time at her family's office. "I don't have very interesting days any more," she adds.
Her days are spent working on her content and campaigns. The rest of the time is enjoyed with her family and loved ones, her adored Blue Chihuahua named Mavis and on video gaming as it helps her connect with her friends and older brother Cleveland.
For Calista, YouTube was a natural extension of her Instagram account. "While Instagram is fun and I love creating nice pictures, I felt it was surface-level. I didn't feel like I could connect a lot with the people who follow me. They don't really get to see who I am or what I do. YouTube was a better way to show them what I'm normally like."
Citing other Instagram influencers as her inspiration and motivation for growth, Calista mentions one key role model: Emma Chamberlain, a Generation Z breakout star who achieved colossal fame from her candid and relatable videos. "She's so young but has her life together. She makes such great videos. They inspired mine as well."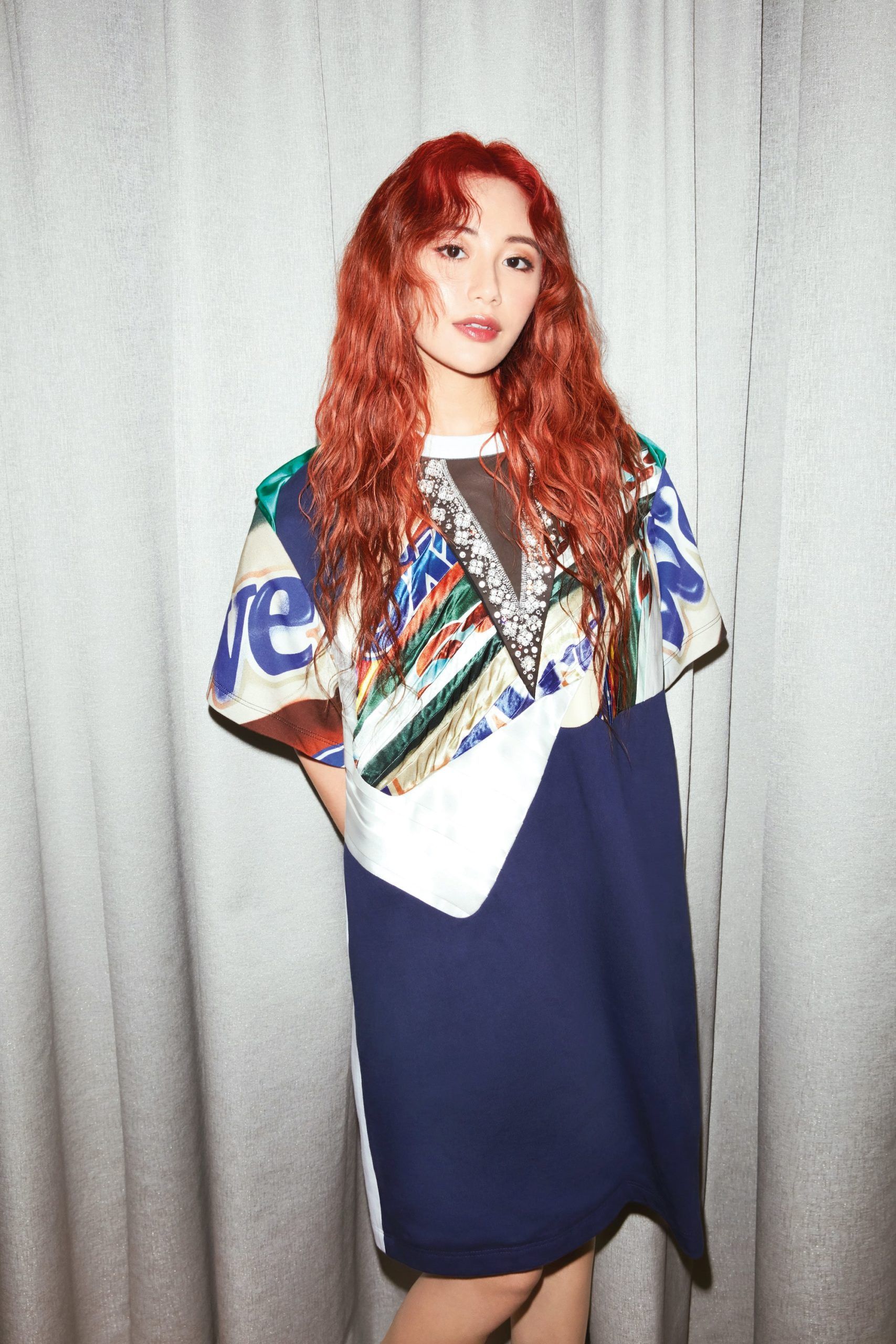 Chamberlain has also influenced Calista's next career trajectory; the former runs a successful coffee brand of blends and cold brews that resonates with the latter, who loves coffee. Calista, however, wants to take it a step further. "I'm looking at opening a cafe that sells coffee and pastries, and doing a course in London to learn more about coffee and how I can bring that to Singapore."
In her own words
For all of her passions, fashion is still at the fore. And unsurprisingly so. As Jamie Chua's only daughter, Calista was born into the world of fashion. At this juncture, we can't help but ask. What was it like growing up with a famous mother?
With a shrug, she answers: "I don't feel like it really affected me as a kid, because it wasn't a big thing in our family. It was just like, 'oh, that's part of her job'. It didn't change how I thought about anything."
Still, Jamie's shadow looms large over this interview. A prominent fixture in high society, she has repeatedly courted viral fame for her Birkin collection and extravagant closet. She is also a pioneering local social media influencer who has now amassed over a million Instagram followers. From a lady of leisure, she has become an entrepreneur.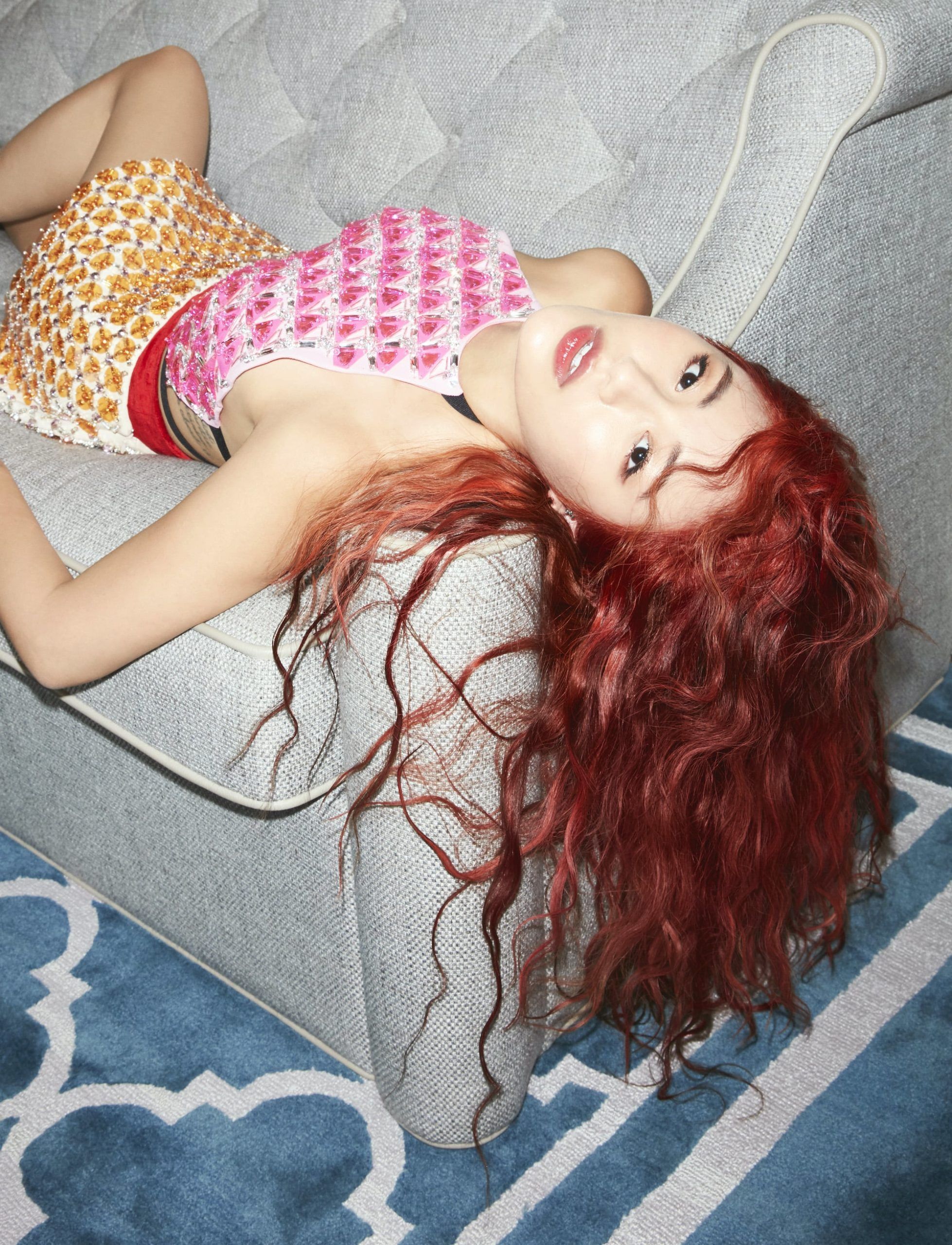 While some may try to replicate Jamie's style, Calista is not one of them. Unlike her mother's unmistakable love for florals and feminine dressing, her taste reflects the streetwear leanings of her generation. The 23-year-old prefers wearing what makes her comfortable and confident. Labels she loves include Prada and Saint Laurent for their timelessness, and Burberry for its neutral and classic designs. "Off-White for women has amazing and bold designs that are not just feminine but also powerful and exude confidence."
On camera, both Calista and her mother are vastly different. The former's measured tones are in stark contrast to her mother who hams it up. The two share a close relationship that Calista describes as "best friends". The duo, who are often described by fans as resembling sisters, even behave as such. "We share things that we are interested in, like clothes and make-up."
It is evident that Calista looks up to her mother. "A big reason as to why I became an influencer was because of my mum. It's something that aligns with our passions for beauty and fashion."
Now, years into her mother's foray into Instagram, Calista has inherited a positive work ethic. "What I learnt from her is to work towards what you want. She's a very hardworking person. She's busy every single day creating content for her followers, although she doesn't really need to. That's admirable."
The young adult also attributes her mother's growth as the driving force for her own. "I personally am not a super-motivated person, so when I think of her, it motivates me. I've seen her transform from a stay- at-home mother to someone that is able to influence a lot of people across the world."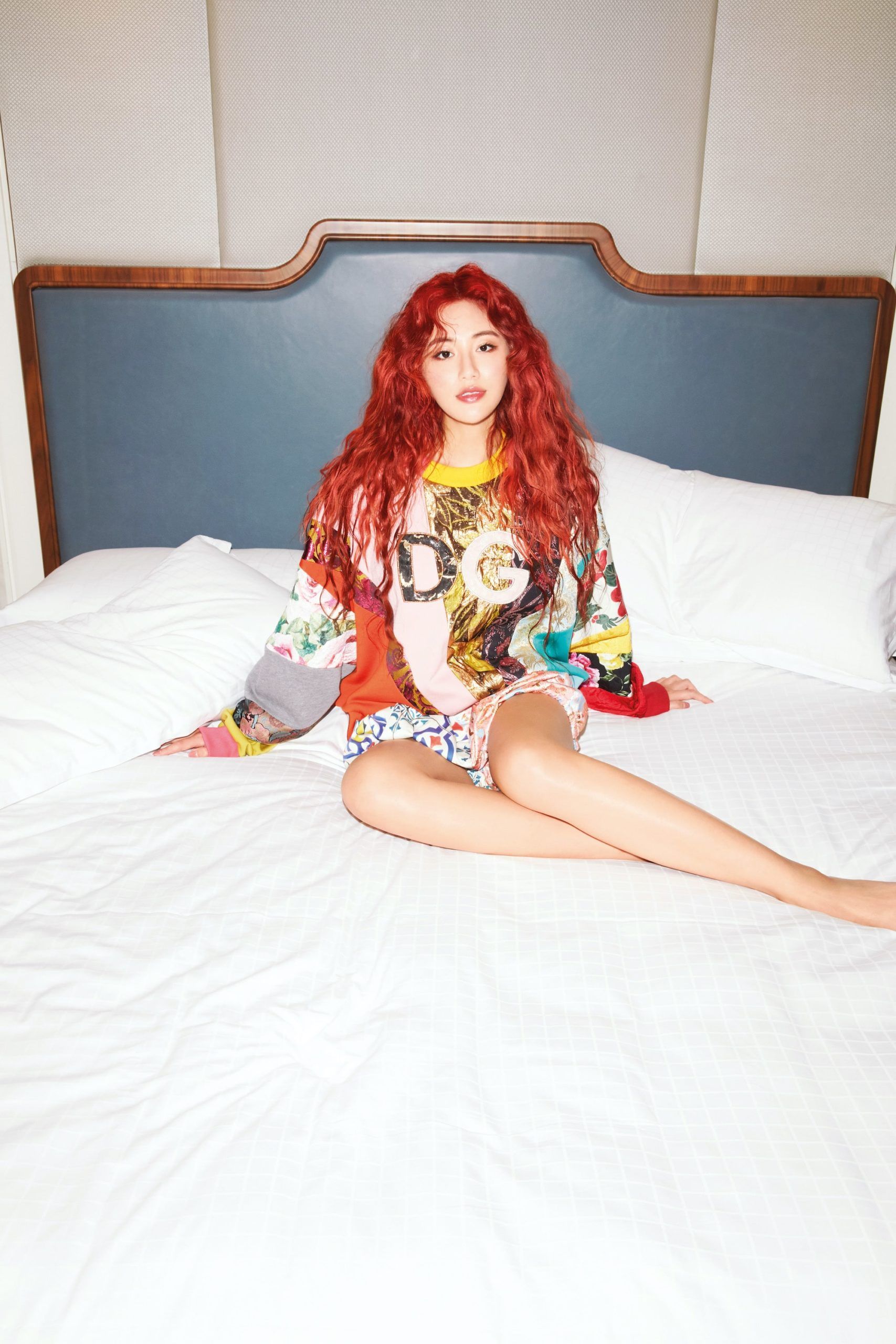 Her mother's experiences have also rubbed off on her. "I learnt that not everyone will like you, no matter how hard you try or whatever you do. People will never be happy with everything that you do," she says. "It taught me how to focus more on the good things instead of those who bring us down just because of what we do."
Calista coming into her own has also meant changes in her everyday life – she has just moved out to her own apartment with Mavis as her sole companion.
Room to grow
In terms of finding herself, Calista has ample time on her side. Her personal brand, central to her social media identity, is something she is focusing on this year. She's also working on her camera confidence. "I just started my YouTube channel, and although I'm working towards being more comfortable in front of the camera. I don't think I'm completely there yet."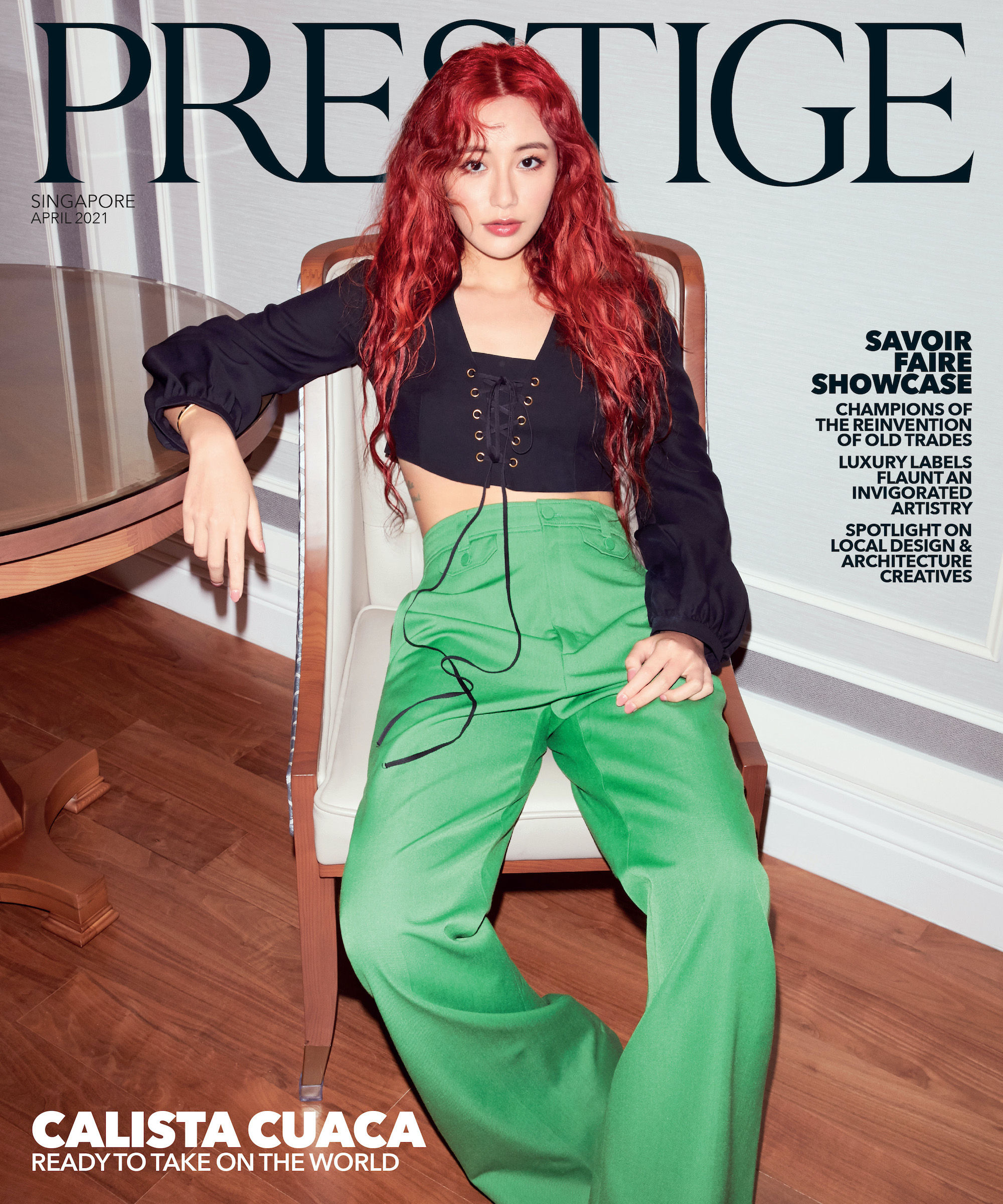 Calista tells me that if she wasn't a content creator, she would have her own make-up or fashion line. But it would not be her first attempt into putting her stamp on something. I AM LIMITED EDITION is her jewellery brand and collaboration with Dyon Foo, that she plans to expand with further collections. "With one-off pieces, we want the brand to focus on being exclusive and limited. I think, because of that, it's hard to really commercialise the brand, but we want to keep it special for our customers."
It is these "small projects" that fuel her drive for life. When asked about the best advice she has ever been given, Calista shares what her father has ingrained in her: "Do things for yourself. When you do things for others, it's insincere to yourself. Do it because it will give you happiness but not because you expect something back." Calista is clearly committed to paving her own way, and one thing is for sure: This is just the beginning.
Fashion Direction: Johnny Khoo | Art Direction: Audrey Chan | Photography: Cher Him | Fashion Styling: Jacquie Ang | Hair: Christvian Wu, using Kevin.Murphy | Make-up: Wee Ming, using Dior Beauty | Photography Assistance: Yang Shihui | Fashion Assistance: Eba Safieya Ebramsah | Videography: Hylman Suwandi | Location: The Fullerton Hotel Singapore
This story was published in the April 2021 issue of Prestige Singapore.