Claudine Pang is the woman who has – and does – it all. The inspiring eye surgeon, avid humanitarian and mother of two tells Nafeesa Saini how her thirst for helping others guides her life's trajectory.
Dr Claudine Pang's gentle nature, soft-spoken voice and sunny disposition belies her prowess in the medical field. Her achievements read like a laundry list – for one, she is one of the few doctors with multiple international fellowships in the subspecialty fields of both medical retina and vitreoretinal surgery; she is also the first woman in the world to receive the coveted William H Ross Surgical Vitreoretinal Fellowship.
To bring eye health awareness to the forefront, the eye surgeon, ophthalmologist, Medical Director and Founder of Asia Retina Eye Surgery Centre created the first mobile eye health app in Singapore. The app allows users to perform basic self-assessment tests and includes eye wellness tips. For the centre's patients, it sends reminder alerts for eye drop applications and holds patient records.
For Claudine, ophthalmology was her life's calling. While her colleagues struggled to examine the eye, she had a natural aptitude for it, along with the microsurgical dexterity needed for eye surgery. "There is so much beauty within the eyes," she gushes as she recalls the first time she examined the retina.
"The eyes are the true window of the whole body," she says. "You can tell a lot of things about a person's health from the retina. For example, whether a person has hypertension, anaemia, heart disease and autoimmune diseases."
Claudine, who coincidentally has perfect vision, visibly brightens when she tells me the highlight of her ophthalmic career: her patients.
Fondly referring to them as her "friends", Claudine says she has personal relationships with almost all of them. "In private practice, we have the time. I don't feel the need to rush through a consultation and I like spending time getting to know them."
The life-changing differences she has made to her patients' vision are among her memorable milestones. She recalls the sight-saving procedures she has carried out to help patients regain perfect 6/6 vision. For diabetic patients who are blind in both eyes, she performed surgeries to remove the blood and stop bleeding in the eyes. For another with age- related macular degeneration, she treated severe bleeding underneath the retina with an anti-clotting agent.
She enthuses: "Seeing them grateful and happy makes me happier in turn. It gives me a sense of fulfilment that keeps me going."
More than meets the eye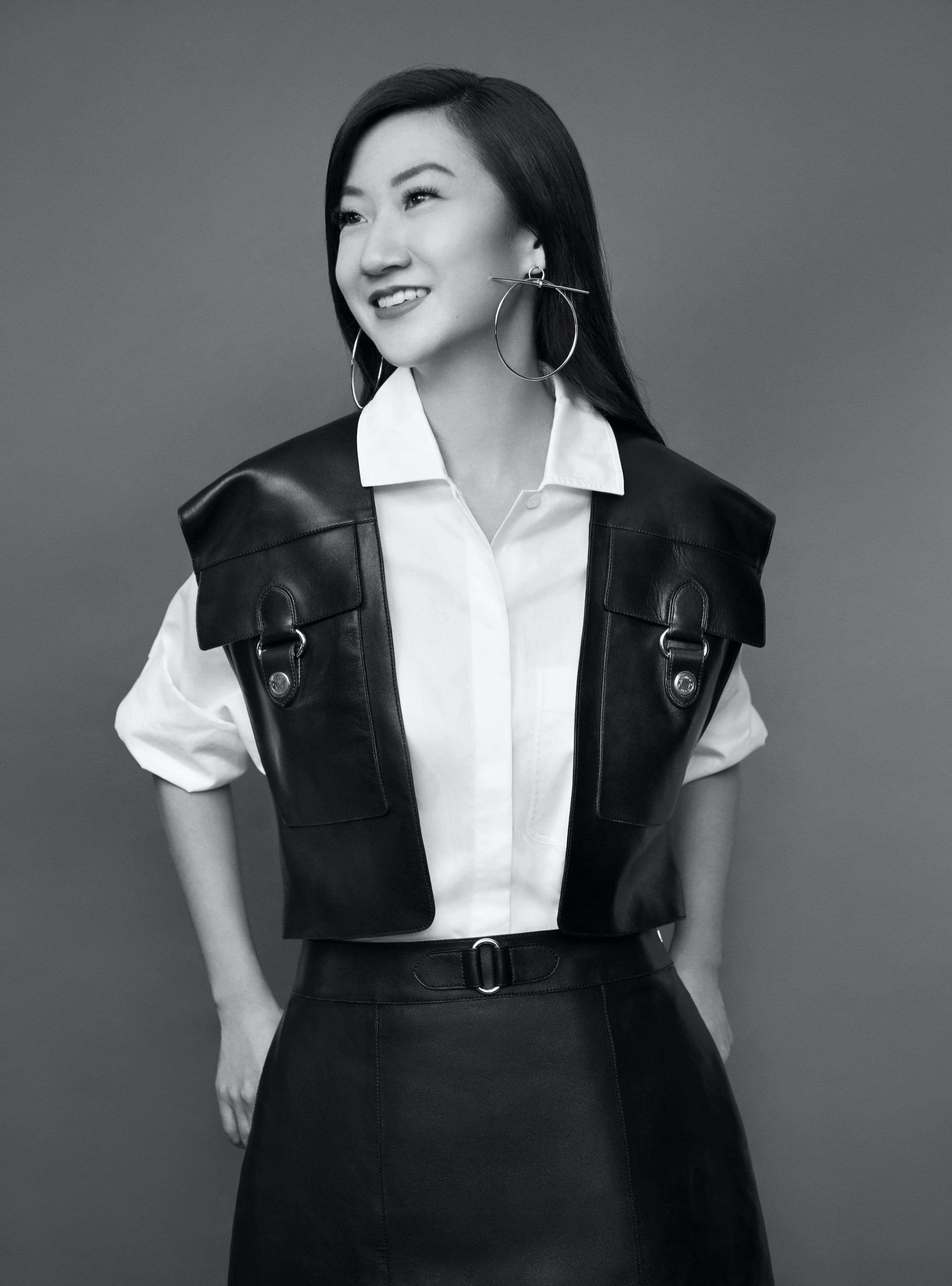 As we chat over coffee, Claudine shares her concern about the public's general lack of awareness of eye health. "I wish people knew that eye problems can be silent and creep up on you later." Myopia, for instance, is related to myriad other eye problems that may show up late in life, which explains the field's focus on reducing the progression of short- sightedness in children.
"We all know that we need to visit the dentist annually. But nobody knows the same holds true for eyes," she laments. Early detection is the key to preventing hidden early eye problems and blindness in the long run.
Driven by a vision to make eye care more accessible to communities at large, she started her social enterprise Eye Quotient (EyeQ). "I wanted to bring mobile eye care to corporate companies where employees are frequently working on computers and neglect their eyes." Approximately 70 per cent of computer users experience digital eye strain that leads to eye aches, fatigue and blurred vision. Using high-tech portable eye equipment, EyeQ carries out one-to-one checks that take only 15 minutes to screen for silent eye diseases that include cataracts, glaucoma, age-related macular degeneration, diabetic retinopathy and refractive errors.
For every corporate eye consultation performed, an equivalent eye screening is provided for free to a nominated beneficiary of the company's choice.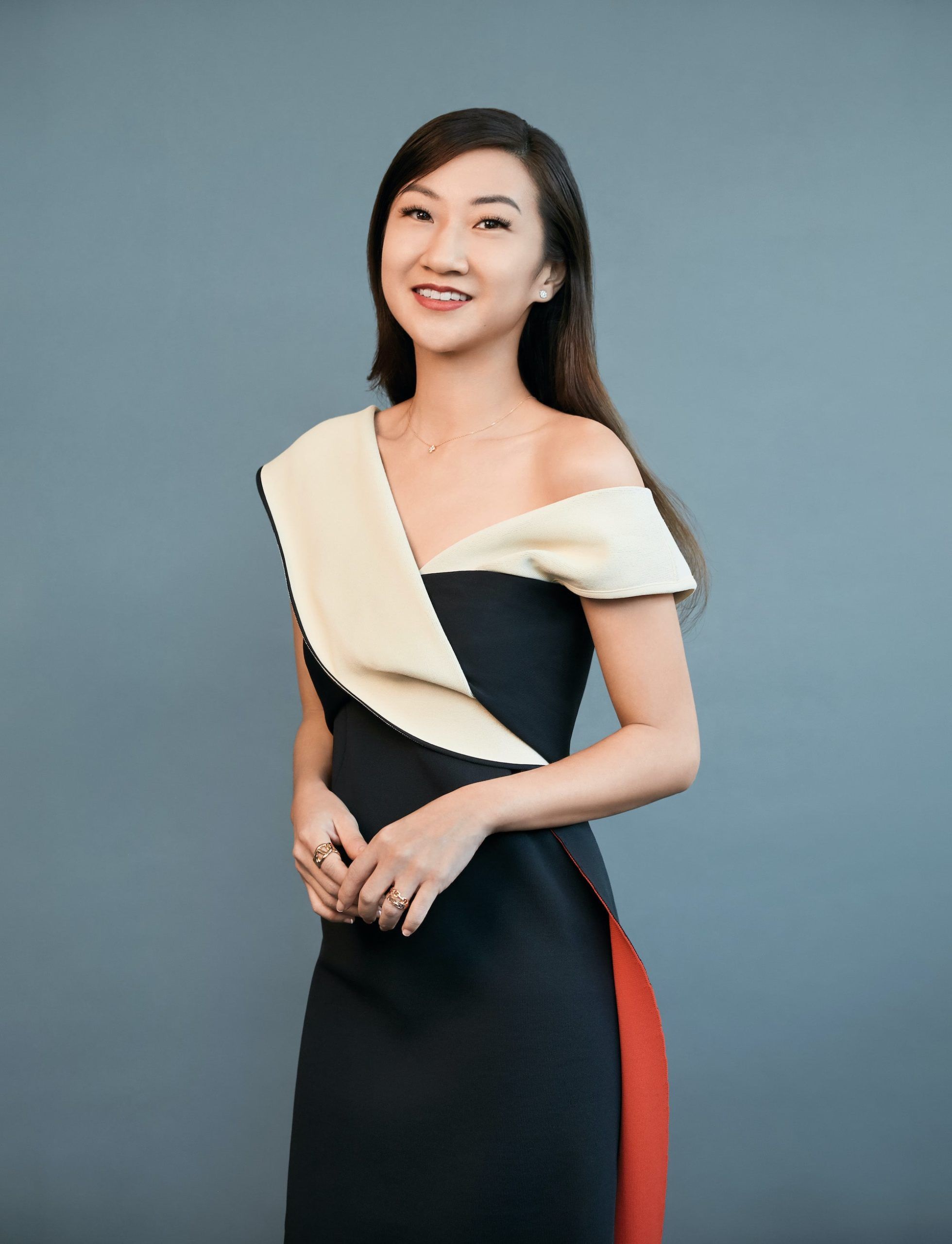 Locally, EyeQ offers these screenings, along with free eyewear, to low-income families supported by Beyond Social Services and members of Muscular Dystrophy Association of Singapore – some of whom have never had their eyes checked as their wheelchairs exceed the size of standard eye examination rooms.
True to her mission of making eye care accessible, Claudine extends her work to the underprivileged, as she believes that "everyone should have access to eye care even if they can't afford it". Together with her team, they travelled to Cambodia and Indonesia to provide free eye screenings for the local communities.
Through all her philanthropic work, Claudine felt motivated to consolidate her charity initiatives into a single non-profit. In 2019, she created Eye Care Without Borders, and, in doing so, was able to receive more spectacle and cash donations with tax deductions.
Claudine is currently spearheading Project Eyecare Schoolbag, an initiative started by two medical students whom she mentors. The 1,000 schoolbags containing myopia-related comics and jigsaws will be distributed to children from low-income families in Singapore; other measures includes free eye care and eyewear.
Forces of compassion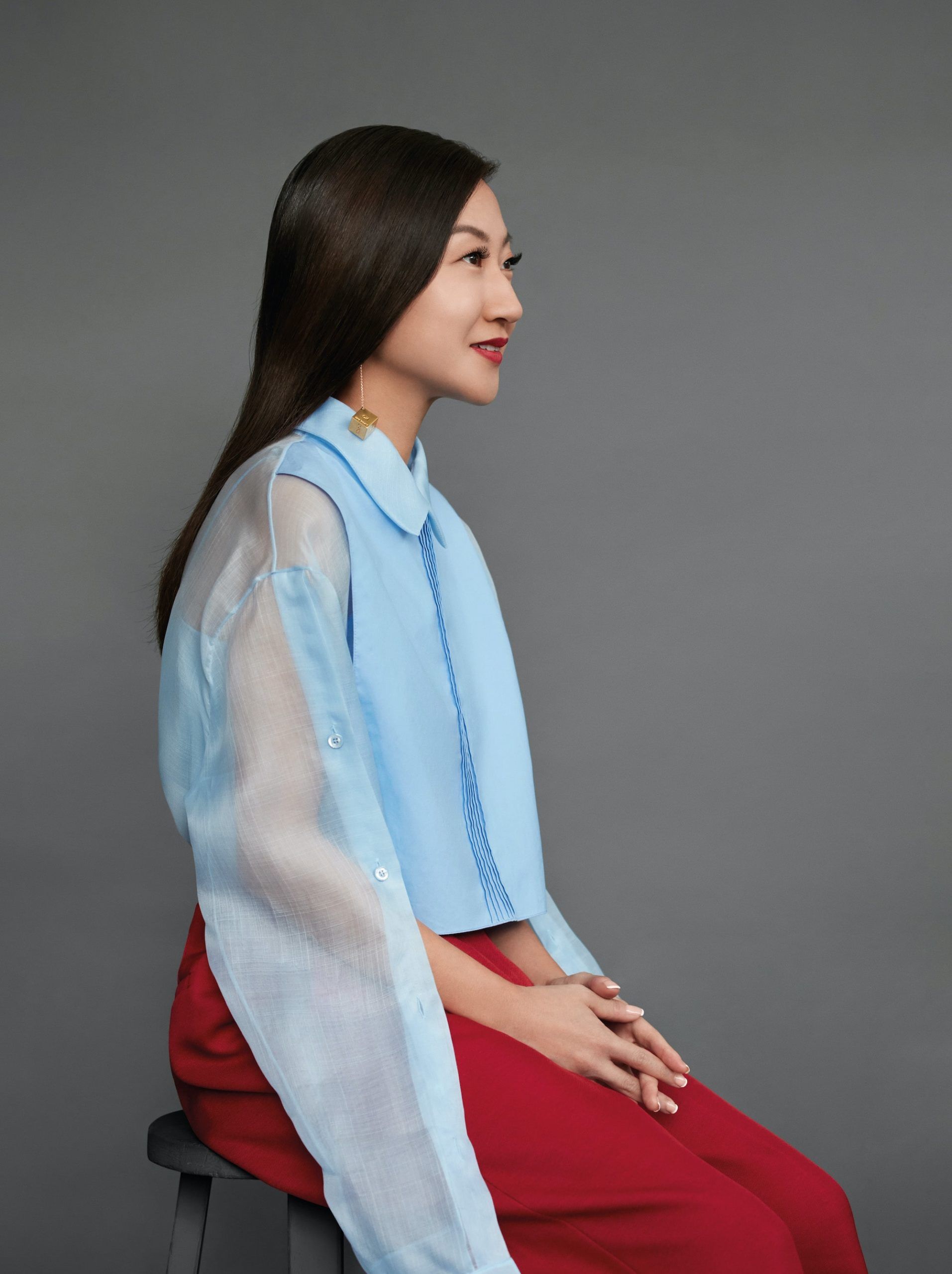 A love for humanity is at the heart of everything she does. "If I wasn't a doctor, I would be a social worker," she professes. "I have always wanted to help others since I was young." Her teenage years were spent volunteering at nursing homes, Movement for the Intellectually Disabled of Singapore (Minds) centres and children's homes to offer free tuition. Later, as a young doctor, she travelled abroad to perform free cataract surgery for locals in
underprivileged societies.
And the demands of adulthood haven't stopped her: "I am always looking for ways to help other people. We should share our success and privilege with others." To help families hit hard by the recent pandemic, she started the iCare Joypack campaign. The collaboration with Beyond Social Services and The Food Bank Singapore sought to gift families essential food items to last for a month. To raise more funds for the campaign, Claudine also partnered with jeweller Daughters Diamond – a Joypack was donated for each piece of jewellery sold from the limited-edition collection. The first distribution to 100 families living in Jalan Kukoh in the Chin Swee district took place in January.
A shining legacy
Swiping through her phone's gallery to show me images of the recent distribution, we pause to admire photos of her children who were present to help. For the six- and nine-year- olds, volunteerism is nothing new, having travelled with their mother on her humanitarian trips to Cambodia and Nepal.
Asked how such missions and activities have impacted her children, Claudine says that they learnt empathy and the habit of sharing. "We collected their pre-used clothes and shoes, and went through them one by one. Initially, they were reluctant to give away their things, but I explained how the kids there simply didn't have enough. When we went to the children's school in Cambodia, my kids gave their own items to the children there. Being closely involved in these acts of giving teaches them that others may not be able to afford what we have."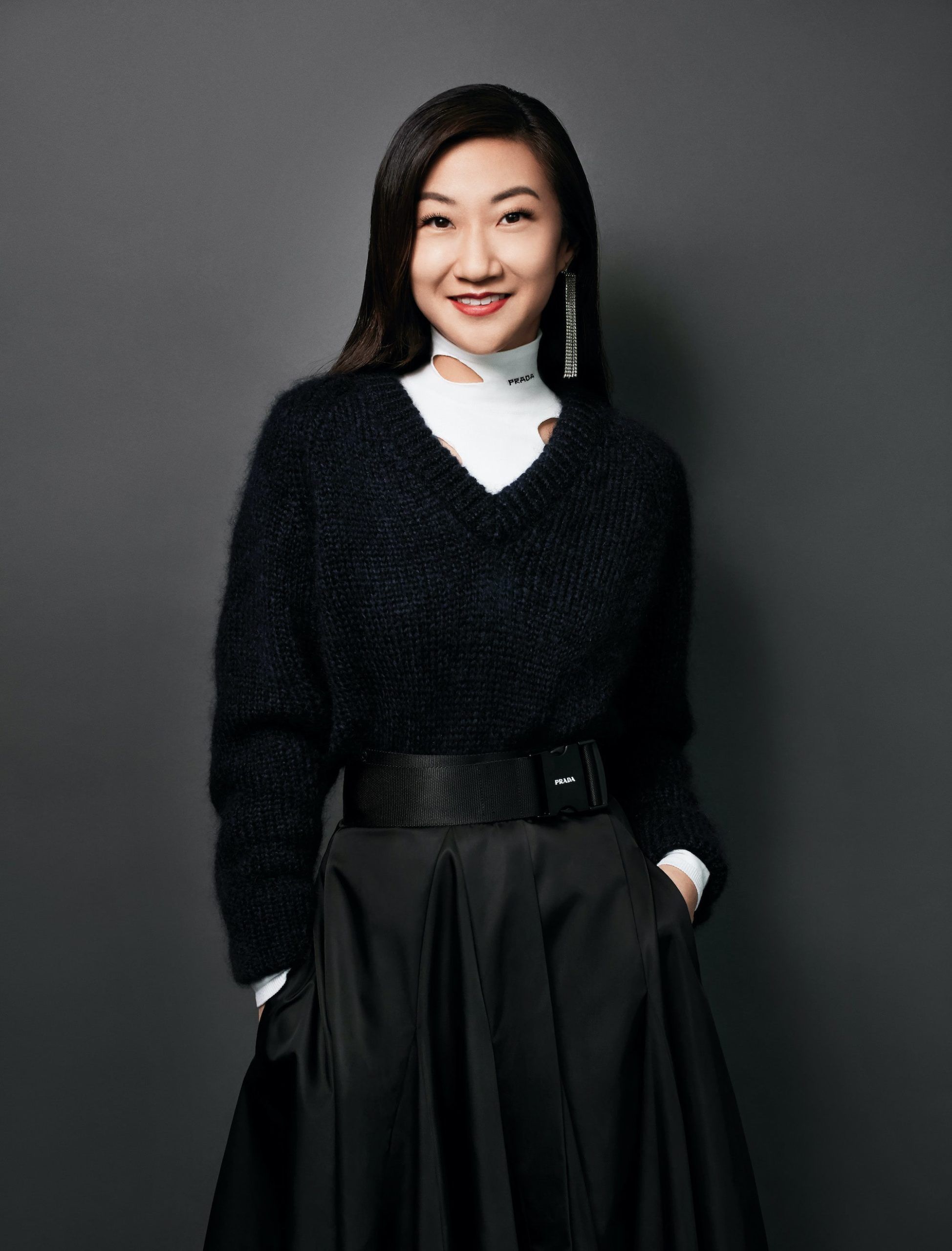 Despite her hectic work schedule and numerous charitable commitments, Claudine is dedicated to staying atop her children's routines. "I can be quite a tiger mum," she adds with a laugh. "I think it's important to keep track of their work daily so they don't fall behind." Her daily routine begins with a morning drop-off prior to work and lunchtime is spent picking them up from school or sending them to classes. Post-dinner, she goes over their schoolwork with them before putting them to sleep and finally tending to her research or administrative duties.
One has to wonder how she carves time out for herself, but, before we can ask, the petite and slender doctor tells us about her dedication to fitness. The self-professed runner and dancer squeezes in early morning jogs on weekdays and cycles long distance during the weekend with her husband and her siblings. "It's important to stay healthy and it makes me feel good."
Unsurprisingly, Claudine has even more tricks up her sleeve and is now in the midst of publishing two books: one for the ophthalmology community and another that aims to educate the public on common eye conditions. She stresses the low cost and picture-filled pages of the latter. "We want as little barriers as possible to people learning about eye health."
(Main and featured image credits: Blouse and jeans, both Valentino; earring and rings, all Hermès)
Fashion Direction: Johnny Khoo | Art Direction: Audrey Chan | Photography: Cher Him | Fashion Styling: Jacquie Ang | Hair: Sean Ang, using Keune Haircosmetics | Make-Up: Keith Bryant Lee, using Chanel Beauty | Photography Assistance: Perrin Tan | Fashion Assistance: Viona Agustine
This story was published in the March 2021 issue of Prestige Singapore.