Edmund Lin and Trina Liang Lin: The poster couple for Valentine's Day on philantrophy, mentoring and wellness
Trina Liang-Lin greets me at her door, beaming as her rescue dog Max wags its tail beside her.
I am slightly taken aback by the glow she radiates. Dressed in shorts and a T-shirt, she is the picture of health – rosy-cheeked despite having no make-up on and toned from her relentless strength training. As we settle into our chat in the living room, a light-filled and cosy space with art-covered walls, Edmund Lin joins us. Instantly, the mood in the room calms.
The two times we meet for this feature, I am struck by how different they initially seem. Trina is Managing Director of Templebridge Investments and the media-savvy golden girl for activism, who has pledged her name to a diverse array of causes. Edmund is Partner, Director and Global Head of Financial Services at global consultancy firm Bain & Company. He is introspective and carefully weighs his words before he speaks.
At the cover shoot, Trina exudes charisma with her megawatt smile while Edmund remains cool and collected throughout. Together, they move with a quiet confidence, leaning on each other for support as they pose in a lover's embrace and exchanging looks in between. Watching them, one has the distinct impression that these are two individuals assured in themselves and each other. Theirs is a union blessed by destiny.
Health is wealth
"Finding common interests" is what Trina suggests when I ask about the secret to their long-lasting marriage. A shared passion cemented their fate. When the two were in their mid-20s, they met on a football field where Trina's American touch football team regularly played. Then back in Singapore for a month before beginning a career in London, she was tasked with matching the speed of Edmund, the newcomer who was visiting from New York. Their first date took place at Dan Ryan's Chicago Grill after a football game with the rest of their friends. "I thought we connected really well," says Edmund. Trina was instantly attracted to him because of his appreciation for sports.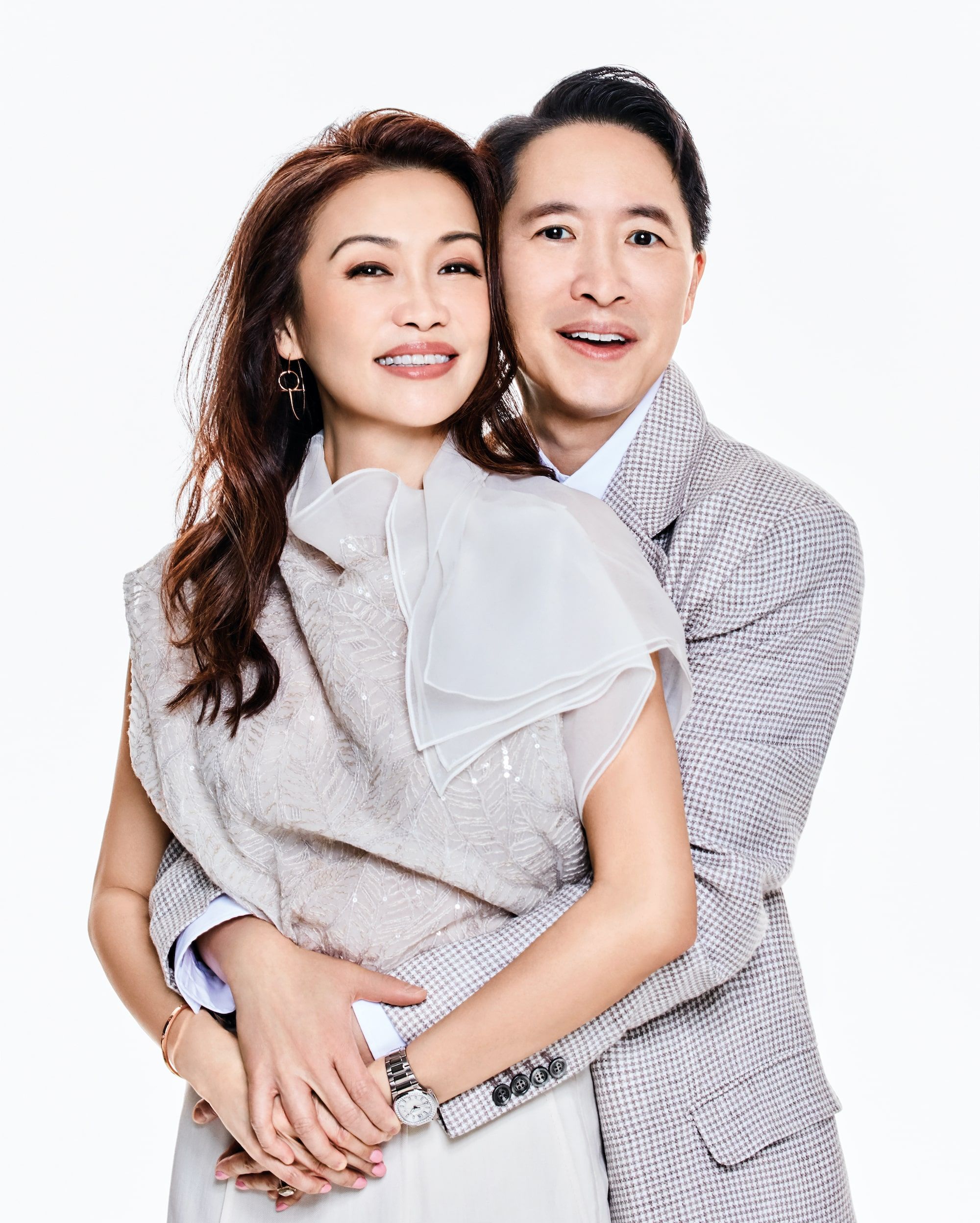 Decades later, their love for health and wellness lives on. At home, food is Edmund's realm. He mans the kitchen and is, in fact, preparing a meal for the family that evening. They show me his menu of "Covid recipes", complete with photographs, to choose from. The two, who love entertaining and have hosted charity dinners at their home, declare that they "work out to eat".
For Trina, food hits close to home. The past-president of Singapore Committee for UN Women is also the CEO of Halo Health Asia, a social enterprise she started to bring food nutrition to the fore. She developed this heightened awareness for nutrition when she turned the age of her mother's passing and accepted her family's history of illness. Health retreats abroad, particularly at Kamalaya in Koh Samui, reminded her that nutrition is a key component for overall health. Professing to be "not a big salad eater", she became drawn to the idea of eating fresh and local.
Armed with the desire to bring this new focus to Singapore, she signed up for food conferences but was deterred as consumers could only attend exhibitions. "As a consumer, if you wanted to attend a serious conference about the future of food, sustainability and climate change, it did not exist at the time. I thought that consumers are the very heart of food and should not be shut out."
The go-getter that she is, she took matters into her own hands and launched World Food Future (WFF), the annual flagship event of Halo Health Asia. Back after last year's cancellation, this year's edition focuses on learning journeys to urban farms and food science laboratories. Net proceeds from WFF goes to FoodSteps, a free nutrition education programme for children of primary school age from lower-income families.
A commitment to healthy living is all the more important for them after Trina's health scare three years ago. "Your whole life pivots as you realise what you're eating actually impacts your health in many ways," she explains as she laments how she can no longer eat foods with soya. "I used to think about moderation but now it's mindfully cutting out certain food groups in my diet."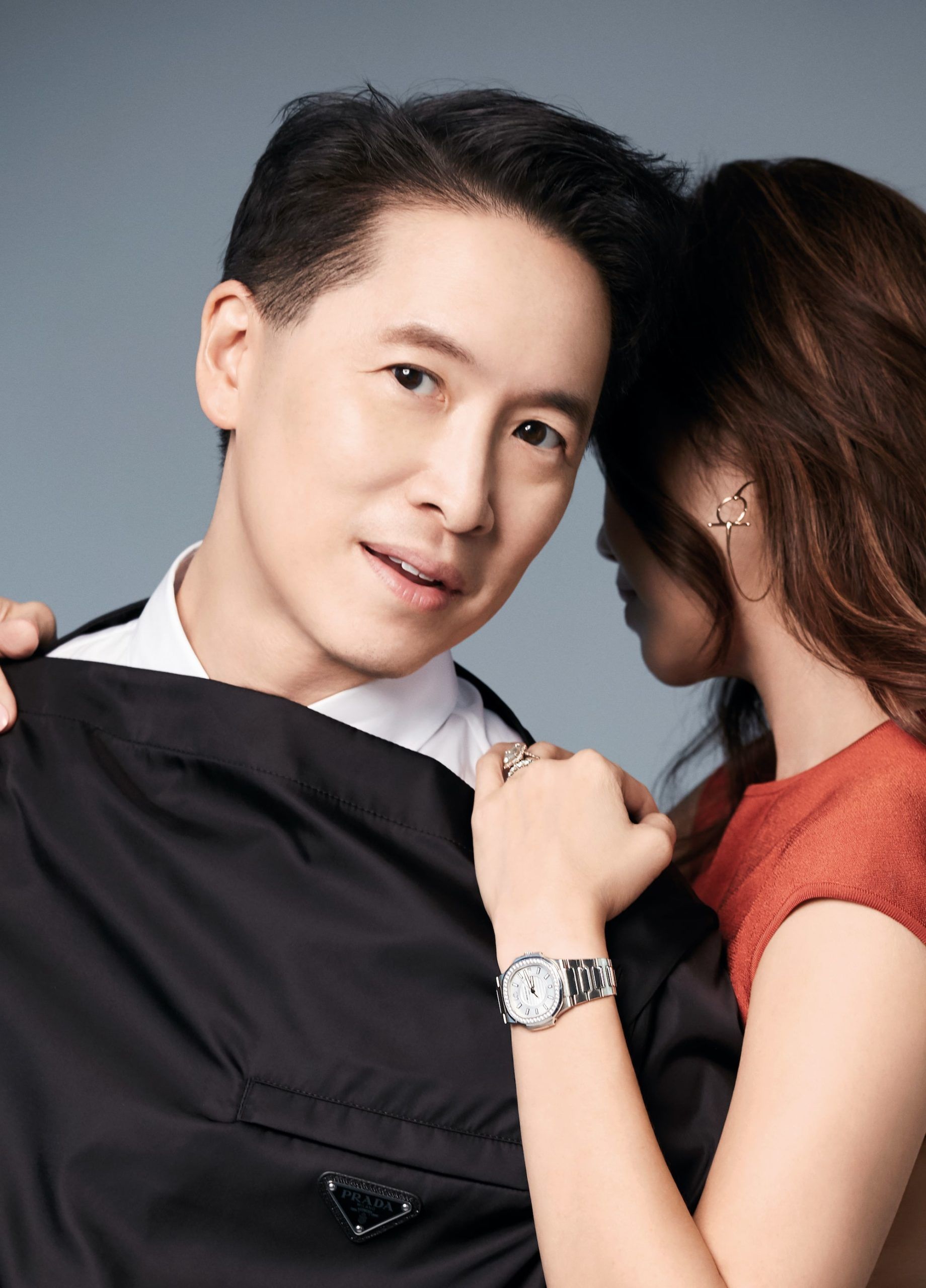 The entire episode saw Edmund, who has been commuting to and from London where he has been based for 10 years, staying grounded by her side. He recalls that throughout the entire process, his goal was to stay calm and rational for Trina.
"What Ed does very well in difficult situations is that he is calm and says the right things. He is a very calming influence, no matter what that crazy situation is," says Trina. "There's chaos everywhere, but Ed is the anchor in all of that."
Catalysts for change
Together, Edmund and Trina have done wonders as a prominent philanthropic power couple. They are unafraid to get hands-on for charity work, and have travelled to far-flung places with their backpacks in tow. In the aftermath of the 2004 Indian Ocean tsunami, they went to Banda Aceh to help the community rebuild after Trina received a call for help from United Nations Development Fund for Women (Unifem). The experience left a deep impact. Recalls Edmund: "The people's resilience and graciousness were remarkable."
Trina adds: "Some women had travelled seven hours to meet and talk to us about a micro-finance plan (that Unifem had set up). While it was a terrible devastation, it was also a story of hope."
Both of their giving journeys began with early volunteering experiences in their youth. In Trina's words: "It's always about trying to find pockets in areas that are underserved." As past President of the Financial Women's Association of Singapore, she had proposed in 2005 to adopt Cherie Hearts, a shelter for unwed mothers that did not receive government funding at that time, as the organisation's first charity. "Before this, my giving journey was sporadic, ill-thought out and without a specific goal and purpose," she mentions in an interview for last year's Prestige Power For Good list.
Five years ago, for their 20th anniversary, the pair honoured the occasion by establishing the Lin Foundation through Community Foundation Singapore, of which Trina is a board member. "It was something we could do and share together," says Edmund.
For them, mentorship is also intrinsically linked to philanthropy. One of the initiatives of their foundation is supporting scholarships for Singapore Management University (SMU) students who require financial aid to study abroad for a semester. Edmund, who is a member of SMU's board of trustees and Chairperson of the university's business school advisory board, believes in "trying to establish a connection with the students".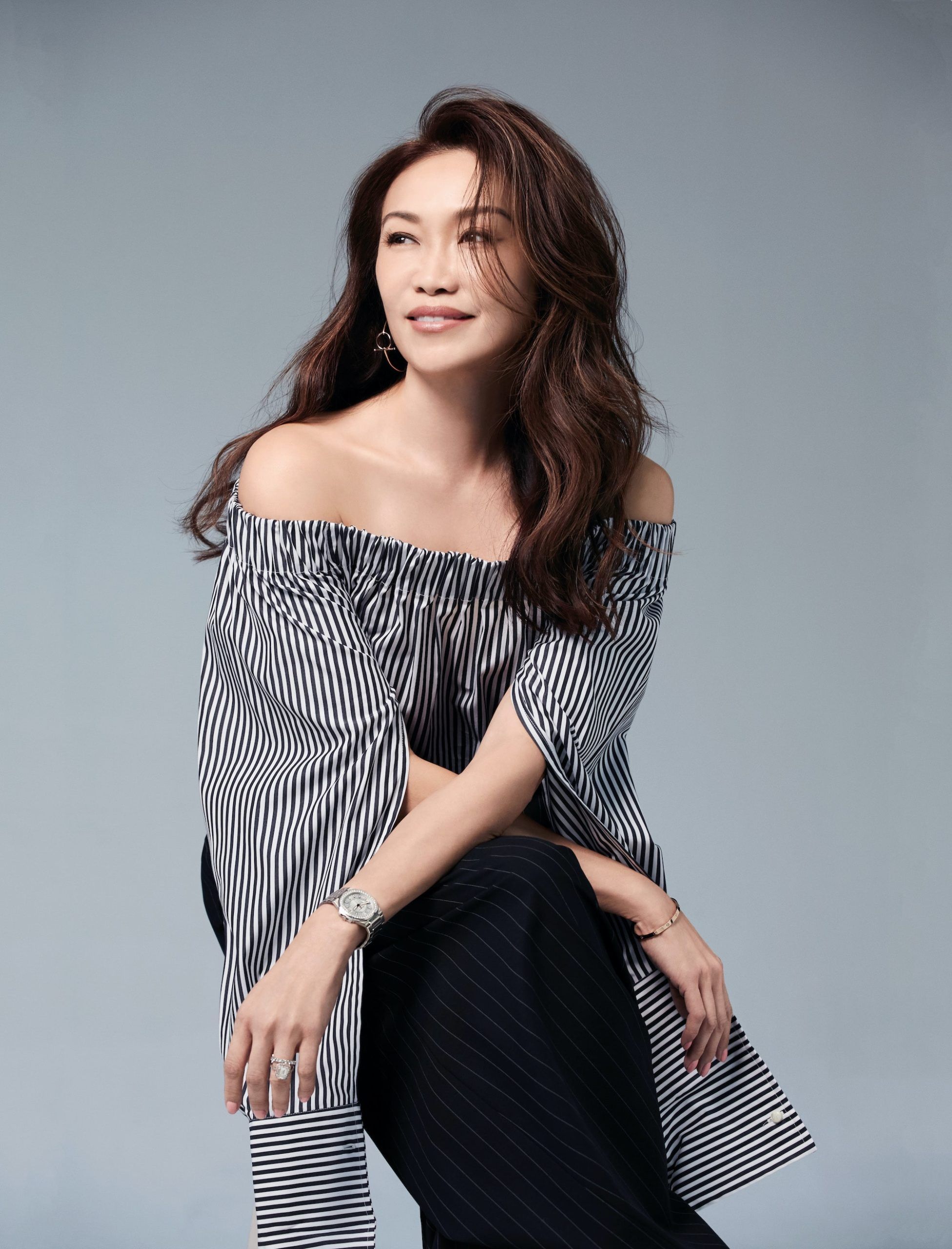 He elaborates: "I've asked each of our board members to serve as a mentor for the students. This way, you spend one-to-one time with them to have a better perspective of their experiences. I look forward to maintaining connections with these students."
Edmund is also optimistic about the impact of the scholarships. "It is rewarding when you hear the students discuss what they got out of the experience. What I find really inspiring is when they talk about paying it forward. Most of them develop their own personal goals of enabling others to achieve something that they otherwise wouldn't have access or privilege to."
For Edmund, his first brush with mentorship took place in high school when he was part of a Big Brother programme. At the University of California, Berkeley, he again participated in a similar programme, and upon graduation, volunteered to run a day camp at the Chinatown YMCA. "Back then, I had no income and no means. It was about volunteering my time."
Trina echoes Edmund's sentiments on mentorship: "One of the things that's important to us is to groom the next generation of professionals or entrepreneurs." Trina, who counts Chairman of National Volunteer & Philanthropy Centre (NVPC) and last year's Prestige Patron Award winner Mildred Tan as her mentor, has 12 mentees under her. "It's like paying it forward. My mentors helped me, and I feel the responsibility to nurture our young ones as well." This applies to all her roles, whether it's mentoring young women in finance or entrepreneurs participating in WFF.
Then and now
"In our early years, we were ambitious about where we saw ourselves going. We had this mindset of 'let's conquer the world!'. We had these grand plans. We didn't know whether they would actually work out," Trina replies when asked how they have changed through the years.
To this, Edmund adds: "It was a real growth era. That's why I had moved here to help set up Bain. We were all optimistic and excited about the growth potential out here – contextually, it was pre-Asian Financial Crisis. We had a lot of energy and ambition at that stage."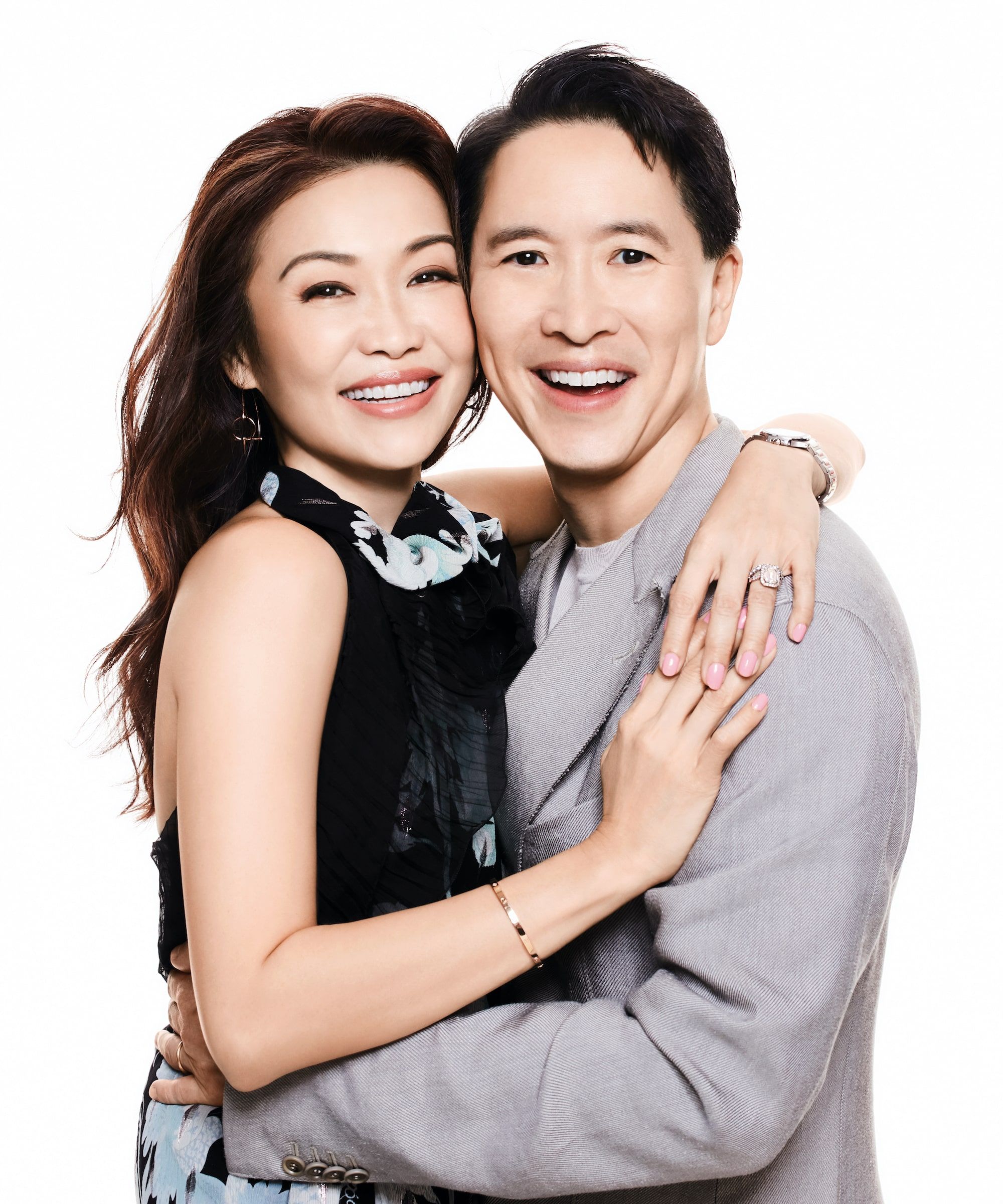 "I would say we are much more settled and not so energetic now," Trina chimes in with a laugh.
In the coming years, she's looking forward to serving the community even more. She has recently adopted animals as her new cause and is the new board member for Society for the Prevention of Cruelty to Animals (SPCA). "It's been really exciting to look at such a wide range of causes, because I meet different pockets of people." She's also focusing on her daily health.
Edmund, on the other hand, says he's looking forward to achieving fulfilment: "Professionally and personally, with what I do with SMU education, I feel like this is a year with an opportunity to have a lot of impact and find real fulfilment."
With their 25th anniversary coming up in June, I ask what is on the cards. "It's our silver anniversary. It's something to really appreciate and celebrate," replies Edmund with a smile. The couple had planned to book out Trina's favourite French vineyard with friends but have now postponed it.
As we end the chat with advice for other couples, Trina gestures at their home. "Because we have such dynamic lives and careers with both of us being away a lot and meeting so many people, it's great to have that certainty of coming home. This is where we feel safe. We can close the door from everything and feel that we are in a good place."
Her last tip for a long-lasting marriage encapsulates her relationship with Edmund. "To appreciate that your spouse is your anchor in a world of absolute chaos."
Fashion Direction: Johnny Khoo | Art Direction: Audrey Chan | Photography: Cher Him | Fashion Styling: Jacquie Ang | Hair: Christvian Goh/Arx, using Revlon Professional | Make-up: Melissa Yeo, using Armani Beauty | Photography Assistance: Yang Shihui | Fashion Assistance: Jessica Khor