Hunter McGrady reveals what changed the course of her modelling career — And what she really thinks of the term 'plus-size'

This time of year, it feels like there's endless talk about turning your life around and losing weight. If you want to make a change, there's nothing wrong with that. What's not so great? Feeling like you need to look a certain way to be worthy. It's this exact notion that Hunter McGrady has spent much of her career trying to change.
As a plus-size model, the 28-year-old has accomplished things that few other models — curvy or not — have. She's been in national campaigns for top fashion and beauty brands and graced the pages of many magazines, including the swimsuit issue of Sports Illustrated four times. And she's branched out: She has a clothing line with QVC called All Worthy, has partnerships with brands like Fabletics and Olay, and cohosts a popular podcast called Model Citizen with her sister, Michaela McGrady. The through-line in everything she does? Knowing her worth, and encouraging others to know theirs.
Excerpts from Hunter McGrady's interview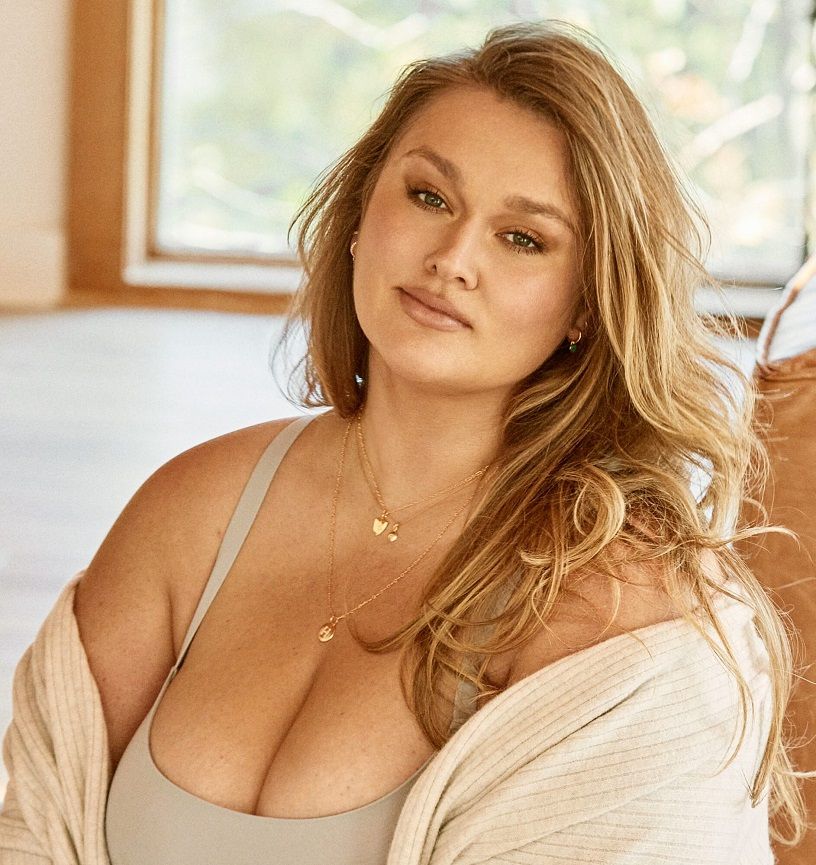 How did you get into modelling?
I was born into the industry. My dad is an actor and my mom was a model. I grew up seeing my mom's photos and I was just enamoured. So, when I was about 15, I started getting into modelling. I'm 6 feet tall, and back then, I was a size 2 and 114 pounds. I was very thin, and I tried to be that thin. I was just like, "Let me see how thin I can get." I hadn't even fully gone through puberty yet. I went into agencies, and every single agent kept telling me, "You're great. We love you. If you can just lose a little bit more, we'll sign you."
That must have been hard to hear
When you're that young, you're a sponge. So I thought, "If I want to do this, I have to lose weight." The last straw was when I booked a job and was like, "I'm the thinnest I've ever been. This is fabulous." I walk in and everyone's staring at me. The producer comes over and is like, "Listen, we have to talk to you. We didn't realise how big you were." It was a stretchy T-shirt company. They didn't even give me an option to try anything on — they just said they wouldn't work with me. After that, I told my mom I didn't want to do it anymore. I was really feeling it emotionally — and dealing with anxiety and depression.
What did you do after you decided to stop modelling?
I went to therapy. My eating was out of control — I was not healthy. Mentally, I knew I needed help. I really had to strip away everything I had been told and had learned. I look back and I'm like, "Wow, that's sad." But it's also the first building block of the career I have now. I really had to learn about my body and learn how to nourish it and love it again.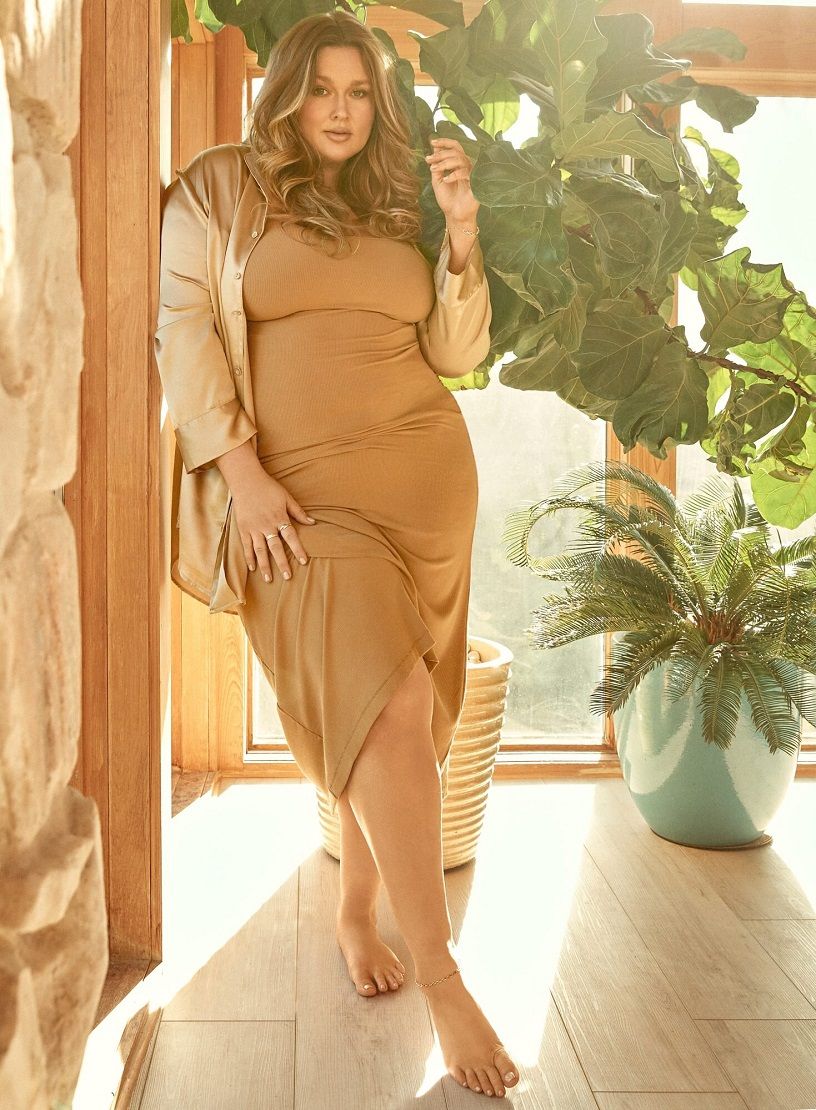 How did you go about doing that?
The one thing that clicked for me was something my therapist told me to do. She said, "Listen, this is going to sound silly, but I want you to take a shower, slick your hair back, and stand in front of the mirror naked. Then, tell yourself 10 things you want to love about yourself." She explained that I probably wouldn't believe them yet, but they should be things I wanted to love. I did it and it felt so stupid and silly. But I kept doing it, and every time, I got so emotional. It was obviously hitting something in me. I've done it every day since — but not always naked! I'll do it in the car or wherever. It helped me change the way I thought about my body.
What got you into plus-size modelling?
Around the same time that I was working on all this body stuff, I saw an amazing magazine cover come out. It was Vogue Italia, with three models who are now my girlfriends — Tara Lynn, Candice Huffine, and Robyn Lawley. They were plus-size models — I didn't even know that was a thing! During my time off, I had grown physically and mentally. I thought, "These girls look like me now." So, I went to Wilhelmina Models, and they signed me. A week after, I was flown to Miami for Miami Swim Week, and worked for Forever 21, Lucky Brand, Macy's, and Nordstrom. It was confirmation that this was what I was meant to do.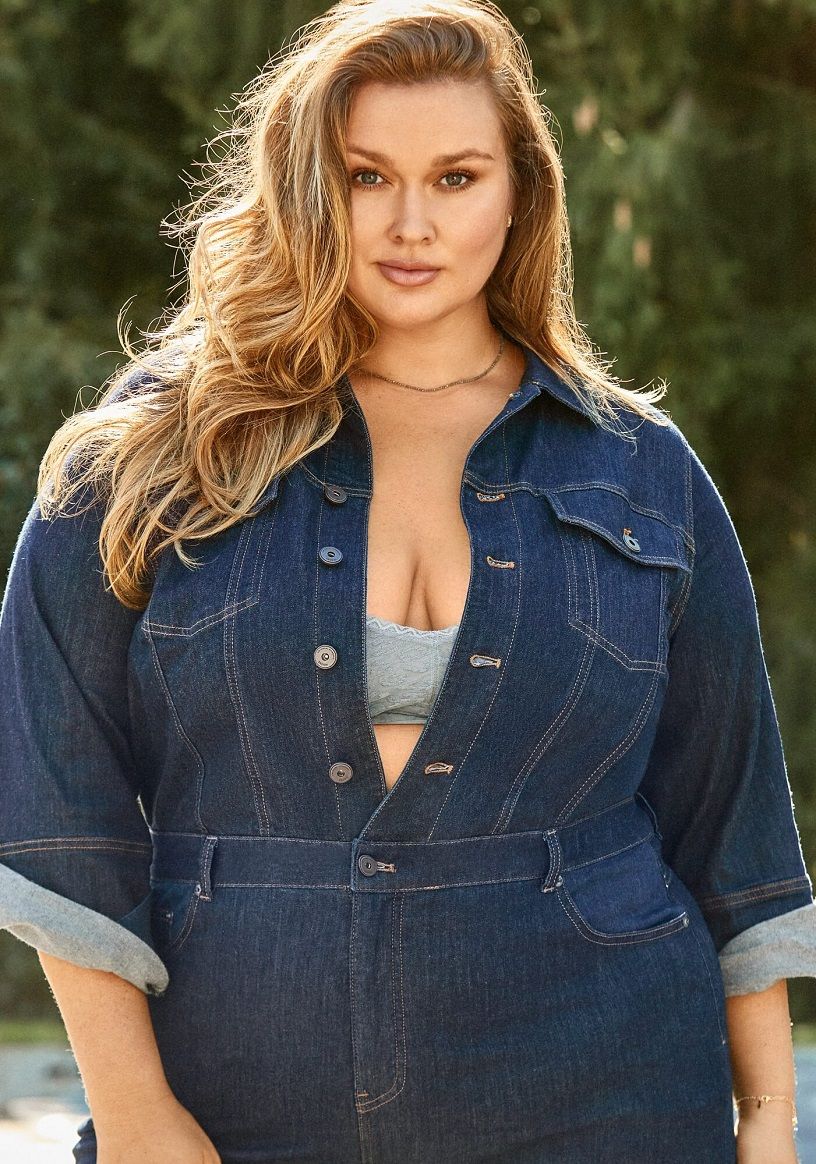 How do you feel about the term plus-size?
It's funny, when I first started, I didn't want to say I was a plus-size model — I was just a model. And along the way, a lot of women were like, "I actually really love being called plus-size — I'm not ashamed of it." I am pro-woman — if you want to be called plus-size, great! For me, now, I'm like, "Hell yeah, I'm a plus-size model."
Where do you stand with body positivity?
It is such a spectrum — and a journey. Some days I wake up and I'm like, "Wow, I look banging hot." And some days I'm like, "You know what? My body is what it is, and I'm neutral about it. And it's fine." I don't hate it, but I'm human, and I have those days.
Did you have any anxiety around getting pregnant?
Tons. Before pregnancy, society kept telling me that my body was unhealthy and that I'd have a hard time getting pregnant or staying pregnant. Every doctor's appointment, I was so nervous. I've become more bold when it comes to my body and doctors. In the past, I'd go in for an earache and they'd say, "You should lose weight." So, early in my pregnancy, I told my doctor that I didn't want to discuss my weight unless it became a real issue to me or the baby. When I'd get on the scale, I'd tell them I didn't want to know the number. As someone who came from disordered eating, I've worked too long and hard to care about what that number is. My doctor was on board with it, and I had a healthy pregnancy until the end, when I got preeclampsia.
Did pregnancy change how you felt about your body?
I had to meet myself again during pregnancy. My body was providing for someone else. I appreciated my body in a different way. Maybe it's because of the way society treats pregnant women. All of a sudden, people say you're glowing and fabulous. And then postpartum happens, and everyone asks when you're going to lose weight — there's that whole bounce-back culture. You're not sleeping, you don't even know your name — you can't think about bouncing back. It made me realise that throughout life, you have to meet yourself over and over again, because your body does change — and that's what's beautiful about it.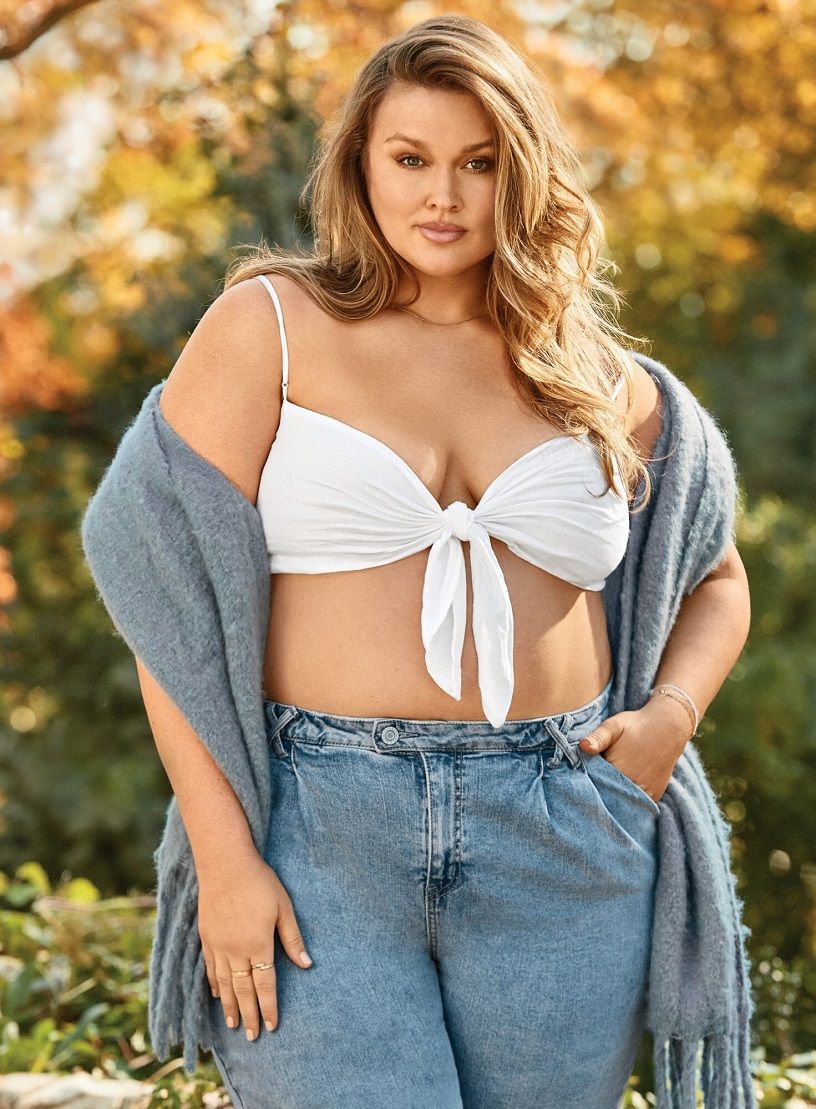 Let's talk wellness! Do you like to work out?
Love it! I do the Peloton — I'm obsessed. I think that's another misconception, that if you're bigger you don't like working out. I work out for my mental health — it's where I get my me time. I think we need to see more representation within the fitness world — from the trainers down to the front desk team.
How else do you take care of yourself?
The biggest thing is making sure my mental health is on track. For me, that means therapy, taking care of myself, meditating — but mainly therapy.
Right before the birth of your son, your younger brother passed away. That had to have been tough.
The last year was absolutely insane. There was the pandemic, then I got pregnant, and I got COVID-19 during my pregnancy. And then I lost my brother. It was just like one thing after the other. I'm the type of person that could have gotten lost in all of that. Because of the work that I have done, I knew in that moment that I wasn't going to give up the therapy. I knew I needed to double down and go twice a week. Dealing with the greatest loss of my life and then the greatest blessing of my life taught me that life comes at you quickly. I knew I needed that extra help — and there's nothing wrong with that. I deal with depression and anxiety. I take medication for it, and I'm open about that because we have to continue to break down the stigma around mental health.
This story first appeared on www.health.com
(Main and Feature Image Credit: Ben Watts <a href=http://benwatts.com/)
© 2021. Health Media Ventures, Inc. . All rights reserved. Licensed from Health.com and published with permission of Health Media Ventures, Inc. . Reproduction in any manner in any language in whole or in part without prior written permission is prohibited.
Health and the Health Logo are registered trademarks of Health Media Ventures, Inc. Used under License.