Leckerbaer's Jakob Mogensen and Vijay Pillai on reviving the småkager, or traditional Danish butter cookies
Småkager? Never heard of them? Well you've most definitely had them.
Universally known as Danish butter cookies (and pronounced "smaw-kay-er"), these crumbly confections, packaged in iconic blue tins (that would later be repurposed to store things like sewing supplies), are stalwarts of the snack aisle in supermarkets and convenience stores.
Kjeldsen and Royal Dansk, the OGs of småkagers, have been making them for more than a century combined. All others are just imitation — that is, until Leckerbaer arrived. Founded by Michelin-trained chefs Gabi and Jakob Mogensen, this cult bakery from Copenhagen has disrupted what we know to be Danish butter cookies, elevating the ubiquitous småkagers to complex little desserts.
Take the deliciously tart Raspberry: raspberry jam is sandwiched between two Danish butter cookies showered with icing and raspberry powder that is freeze-dried and shaved down. The Lemon is also a beaut, with its tangy lemon curd filling holding together two butter cookies, one of which is dipped in white chocolate.
Of course, there's more than just småkagers at the newly-opened Leckerbaer at Isetan Scotts. The bright and open 36-seat patisserie also offers both savoury and sweet tarts, cakes, coffee, tea, and housemade lemonades.
Curious about the story behind the famed artisanal bakery, we talk to Leckerbaer's founder Jakob Mogensen and Vijay Pillai, the man responsible for bringing the brand to Singapore, about their serendipitous encounter, butter cookies, and the Hygge life.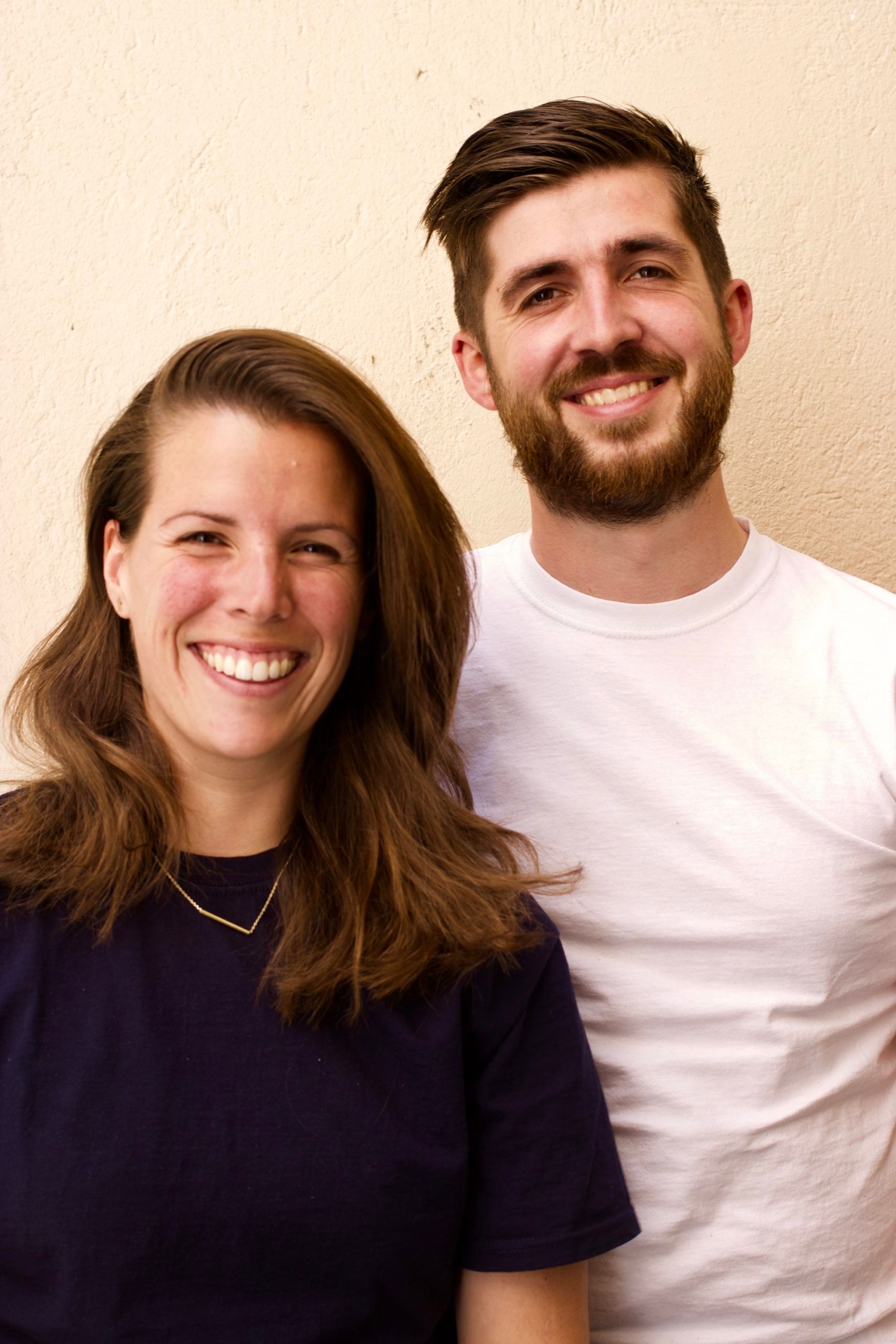 How did Leckerbaer come about?
Jakob Mogensen (JM): Leckerbaer is the brainchild of my wife Gabi and I. After working for many years at different restaurants in different countries, we finally decided that we should do our own thing. Since we both have a sweet tooth, we decided to go with this angle.
When you start something new, it is important to create something novel, something never seen before. What is even better is to have a product that people can easily connect with. Going along those lines, we chose to reinvent småkager, or, as you know it, Danish butter cookies. It is honestly such an iconic treat, especially with that nostalgic blue tin box. Everyone knows about it — from Copenhagen, Europe, USA to Asia — and has a sense of nostalgia, a memory about this box and the cookies it carries.
Vijay Pillai (VP): ​I agree 100%. Every time my mum and dad travelled, they would pick up one of those blue tins from duty-free as a treat for me. Back then we thought it was great but, if you ask me to eat it today, it probably wasn't the best.
When I managed to find Leckerbaer, it was great. It was a product that a lot of us in Singapore (or in the Asian region) could easily connect with; most of us would have had them growing up. I thought what Jakob and Gabi had done was really smart; they had taken this familiar, nostalgic, sometimes heart-warming product and upped the game. They have flipped what we knew about Danish butter cookies by using their honed culinary skills and premium ingredients to turn this traditional treat into edible pieces of art.
JM: ​As a business decision, by choosing something that people already know about, and then presenting it anew, we are already steps ahead in making the brand work.
VP: ​Definitely. I was in London for work when I randomly stumbled upon Leckerbaer. They were incredibly Instagrammable and I immediately did some research. They've already had a good following and I thought I shouldn't let this chance (of already being in London) go.
I immediately dropped Jakob a line on their company email. I was not expecting him to reply to me at 5 or 6AM the very next day. I was excited and replied asking if I could fly over that day to see him and have a chat. What's funny was that he said no because Gabi was giving birth that day. In my head, I was thinking, I was already in London and it made every sense for me to go there right away (location, timewise).
It took a lot of persuading, but I managed to convince him to meet. And off I went on my first trip to Copenhagen. I arrived at 8AM and was at the store at 10AM.
JM: ​By 11AM, Gabi was already in the hospital and I had to leave.
VP: ​It was nice of him to ​still ​give me that one hour of his time because he had to run off to be there for his wife and their firstborn.
JM: ​It was a rare moment for me. In the beginning, I refused it completely as I had my mind somewhere else. But Vijay wrote in again, saying "Come on." Sometimes you have a feeling, like you should give it a try. Within the hour, I told him all there is to know about the brand in that first meeting.
VP: He even gave me a takeaway box.
JM: ​Despite its impromptu and rushed nature, it was a good meeting.
VP: ​That pretty much summarised my first trip to Copenhagen. I flew in, went to the store and headed back straight to London. When you believe in something and see potential, you go out and get it. I was not going to let him go; I mean, I was already in Europe. I had no plans to fly back all the way from Singapore on a later date.
JM: ​I think it was a moment where both of us had a feeling that we had to meet up. The potential was too great for the both of us.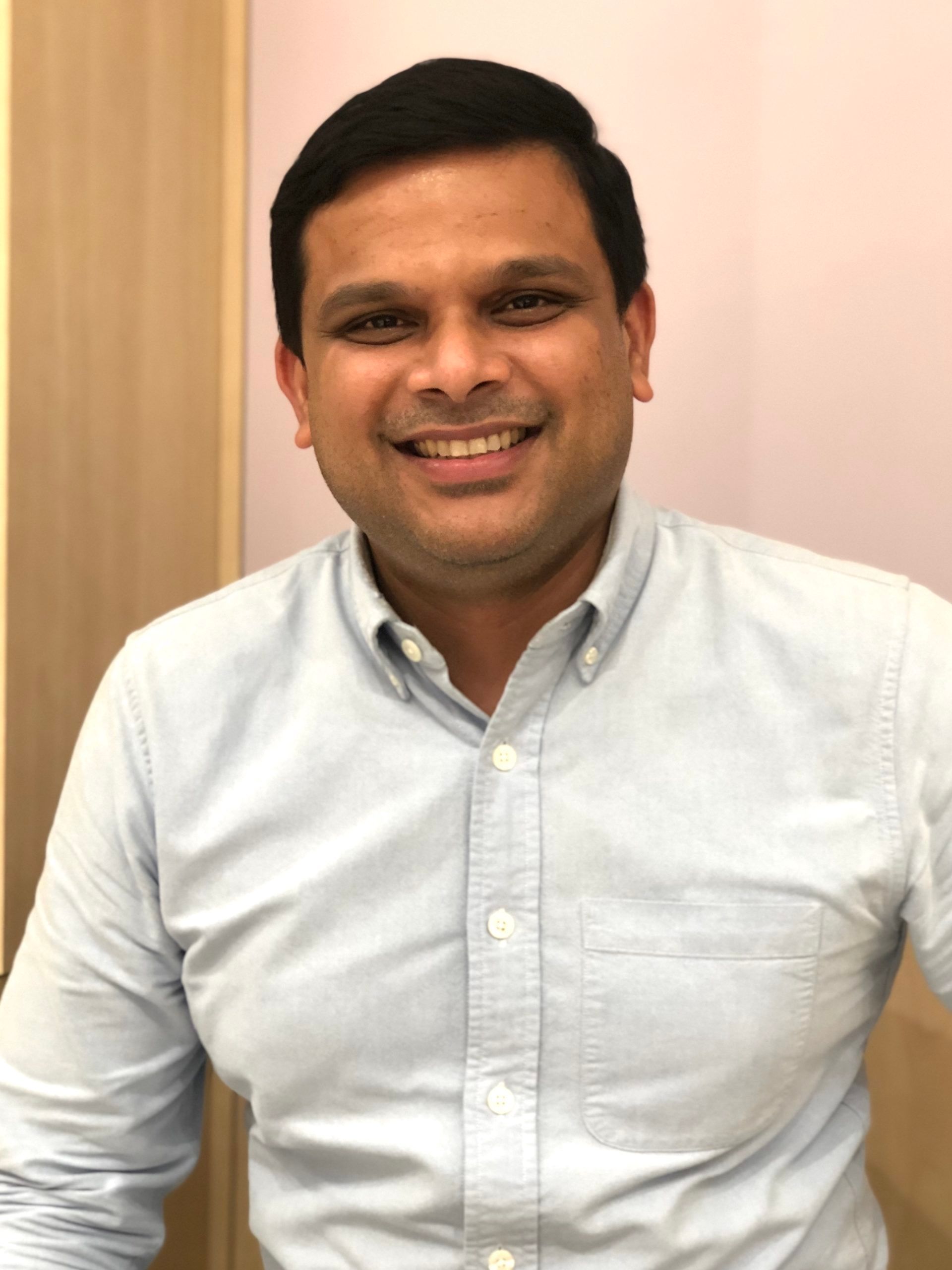 So what's the history behind traditional Danish cookies? Why should we care?
JM: We all know of the blue tin box. But, as Vijay says, the quality is questionable. Right now, they are usually only found in the Copenhagen airport for tourists. I was actually shocked that I could find so many of them outside of Copenhagen. Like, in Singapore, the supermarkets were stocked with them!
If you ask any Danish person if they have the blue tin box, chances are they do, as a memory, but they won't be heading to the market every week for a box.
Hence, for Leckerbaer, the idea is not to duplicate. It is to take the memory of it and build a new one with the confectionaries that we do. They do not look the same (as the old-school blue tin boxes), but the idea is similar. For example, there are eight different småkager in the box and each must have its own flavour, tell its own story, have a different look. Basically, each must be unique.
VP: ​Having tasted it myself in Copenhagen then, I was confident Leckerbaer was a winner. I don't really like sweets, but I had a few of them. I remember thinking, "Wow, these butter cookies are fantastic".
JM: ​I'd normally say that, when you bring home a box to your family, it is more than just eating. It is also about the connection (a moment that's shared). Imagine opening up this box of treats in front of everyone, and, one by one, everyone at the table picks their own favourite flavour. Having a box with so many different tastes and appearances, it also makes the conversation work at the coffee table, after-dinner chats and so on.
Why do you want to bring Leckerbaer to Singapore?
JM: For me, Vijay has proven himself to be an experienced individual in bringing brands from overseas and making it work, all while maintaining brand integrity. Brand integrity is always the most important to any brand owner; how can we be sure that the quality won't suffer? And how can we be sure we are working with someone who has the interest of the brand and is not going to take advantage of what Gabi and I created?
During my earlier talks with Vijay, it became clear very quickly that he had the same mindset as Gabi and I did, from not compromising on quality to the aesthetics of Leckerbaer. We found common ground on how to bring Leckerbaer to Singapore. And why Singapore, it is.
VP:​ Singapore is the best place, though!
JM: ​Singapore is the toughest place. If we could make it in Singapore, we could make it anywhere.
VP: ​I couldn't agree more.
JM: ​To go to Singapore, you must force yourself to be ready. You have to show everything you've got in that first moment. Singapore has a lot of good competition, its people are well-travelled, and they want to see quality products. Personally, I love the challenge of constantly having to be on top. From maintaining the quality in Copenhagen and Singapore to creating confectionaries that excite our guests; something we picked up from the Michelin kitchens. We think of every dish as a test, an exam to prove ourselves.
VP: ​From the start, we had common understanding in what we wanted to achieve for the brand. Why this relationship had worked and continues to work is that both of us would never compromise on the ingredients used, and we're aligned on how we can grow the brand in Singapore and Asia.
How has Leckerbaer changed your mind about traditional Danish butter cookies?
VP: Oh, it blew my mind away! It really hit the spot. Taking this old nostalgic experience and upping the game 10 times. I'm not just saying this just because Jakob is here, I always tell him the truth (laughs).
JM​: True, true.
VP: When it was first introduced, Jakob told me that it took a while for the locals to really pick up Leckerbaer. It was the Asian tourists that really latched onto it because it was just so beautiful.
JM: At the beginning, we had to "find our way" — what worked and what didn't. It was a lot of trial and error and we took it step by step to build the brand up healthily.
If you look at the confectionaries we presented from day one, it's different from what we have right now. They've evolved with us. The locals liked it a lot and the brand grew, with some days having sold out of specific flavours. But we also realised that some of the flavours had to be adjusted (e.g. too sweet, too sour) to fit the palates. We also had to rethink our processes, from the baking to assembly, to make it faster, simpler without compromising on our flavour. This is, of course, translated to Singapore, where everything must be the same in terms of quality and availability.
Cookies are a very "takeaway" type of food; why is Leckerbaer also a cafe concept?
JM​: It goes back to what sort of experience we want to give our customers. It can be takeaway or dine-in, but, more importantly, we want to pass on this Danish expression of Hygge (hoo-guh).
To translate: In Denmark, we have winter for more than half of the year. You only get sunlight from 9 in the morning until 3 in the afternoon, and you'd spend the rest of the day in the dark. To get through this time, we invented Hygge, which is how you appreciate everyday life; how do you appreciate Monday, Tuesday, Wednesday all through to Sunday, whether you've got to go to work while it's raining, dark or snowing and freezing cold. It's a way to remind us to appreciate the small pleasures in life. This can be meeting a friend while sharing a row of småkager or bringing a box home. Whether you have it in the cafe or bring it home, it's the moment you share with loved ones that matters.
VM​: It is also how we see the business. We like our customers to experience our products, enjoy it in a setting we've curated to bring them Leckerbaer Copenhagen and, ultimately, bring them Hygge in the middle of Singapore. We want to help them form a connection, which is also why we've specifically chosen a more natural, cosy furnishing in Singapore to match the original store in Copenhagen.
JM: ​Yes, it has to be an experience to head out to buy the confectionaries, all while appreciating the surroundings.
How is the confectionary bridging fine cuisine? Does this spell the dawn of a new style of "Michelin-starred meal"?
VP: ​I won't really term Leckerbaer fine-dining, in my personal opinion. We are selling a delectable experience with utmost quality.
JM: ​I agree with Vijay. To say fine-dining and Michelin-starred, that's something entirely different. But what we have taken from many years in the fine-dining kitchens is that there is no detail too small to not be considered. There has to be the right balance (flavours, texture, aesthetics) in everything we present to the customers.
What are some of the interesting Nordic ingredients used in Leckerbaer?
VP: ​I think I can speak for Jakob on this: There was a big debate on whether liquorice was to be included in the menu. We had the office team give it a try initially and it split the room.
JM: ​Which is why it's important to make the adjustments (as I mentioned earlier). As a brand, we can say that we have to put liquorice — it is Danish and it is part of the brand and so on. But you also have to be realistic. The market thinks liquorice tastes like medicine, I heard?
VP:​ A little like cough mixture.
JM: ​With that, you have to consider, "What is the point of bringing that in?" At the end of the day, the customers have to like the taste of what we created.
VP:​ Once we've established the brand, that would give us room to potentially explore the possibility of including more of such ingredients.
JM: The Lemon & Sea Buckthorn Tart currently available on the menu is the most Nordic. We have some flavours which are very Nordic. Like, berries — blackcurrant, blueberries etc — which are very commonplace in our nature and actually rather hard to get in Singapore.
I do have an idea to mix what's local and bring in something from my side, the Nordic side. The idea can be something like cherry blossom with blackcurrants. We're still experimenting and seeing what would work.
VP: ​But my favourite is still the classic Lemon.
JM: ​Yeah, it has everything. It is a butter cookie dipped in white chocolate and filled with lemon curd. It is a classic in Copenhagen as well. It has the buttery cookie, the milky sweetness from the white chocolate and the fresh acidity from the lemon curd. It is an example of what we've taken from a Michelin-starred kitchen. There has to be a little of everything, and have it balance for every taste and texture.
VP:​ The balance is the key part.
JM: This extends to the other small bakes and tarts as well. We think about all of that — sweet, sour, crunchy, chewy and so on. All these different components have to be present and that's what makes our confectionaries great.
Leckerbaer, #01-K2 & #01-K3 Shaw House Isetan Scotts, 350 Orchard Road, Singapore 238868, +65 6235 2069
(All images: Leckerbaer)
Leckerbaer
#01-K2 & #01-K3 Shaw House Isetan Scotts, 350 Orchard Road, Singapore 238868