Holidays will increasingly be purpose-driven and less about pure relaxation, says Banyan Tree Group's Renyung Ho who talks to Yanni Tan about her company's desire to help travellers achieve sustainable, lifelong happiness.
Just as you're reading this, homegrown luxury hospitality company Banyan Tree Group's Buahan, A Banyan Tree Escape in Bali would have just opened. The property is the flagship of the company's post-pandemic brand extension Escape. It joins Banyan Tree Veya Phuket, which debuted this March under yet another new brand named Veya, as two of the group's latest offerings centred on mindfulness and well-being.
Veya Phuket is situated in the expansive grounds of Banyan Tree at Laguna Phuket – where the pioneering brand was first launched 28 years ago after founders Ho Kwon Ping and Claire Chiang came across a plot of wasteland that was formerly a tin mine, and subsequently embarked on an extensive habitat regeneration programme. Buahan is built on a piece of land owned by the group for over 20 years, in an off-the-beaten track, untouched part of northern Ubud, Bali.
It seems that the Covid-19 pandemic did not slow things down at Banyan Tree Group, but instead only served to strengthen its will in bringing holistic travel experiences to a world in urgent need to reconnect the mind, body and soul. Both new brands are initiatives under Banyan Tree's Wellbeing Sanctuary (BTWS) concept that was actually conceived just before the pandemic but rolled out nonetheless.
This new concept enables travellers to design and combine a leisure vacation with well-being elements in a flexible and open way. Guests are invited to personalise their stay through a simple, structured and codified approach of eight well-being pillars proprietary to the group. Through it, they can create a personal practice to sustain even after returning home.
Leading the evolution at Banyan Tree Group is Renyung Ho, second child of the founding couple, who serves as senior vice-president at its Brand HQ. More than a second-generation hospitality visionary, she is also a well-spoken advocate on the importance of mindfulness and a community leader in philanthropy. She tells us more about how she i continuing her parents' legacy and taking on the next frontier of travel and discovery, which she believes "is going to be in the mind and how people are able to harness that".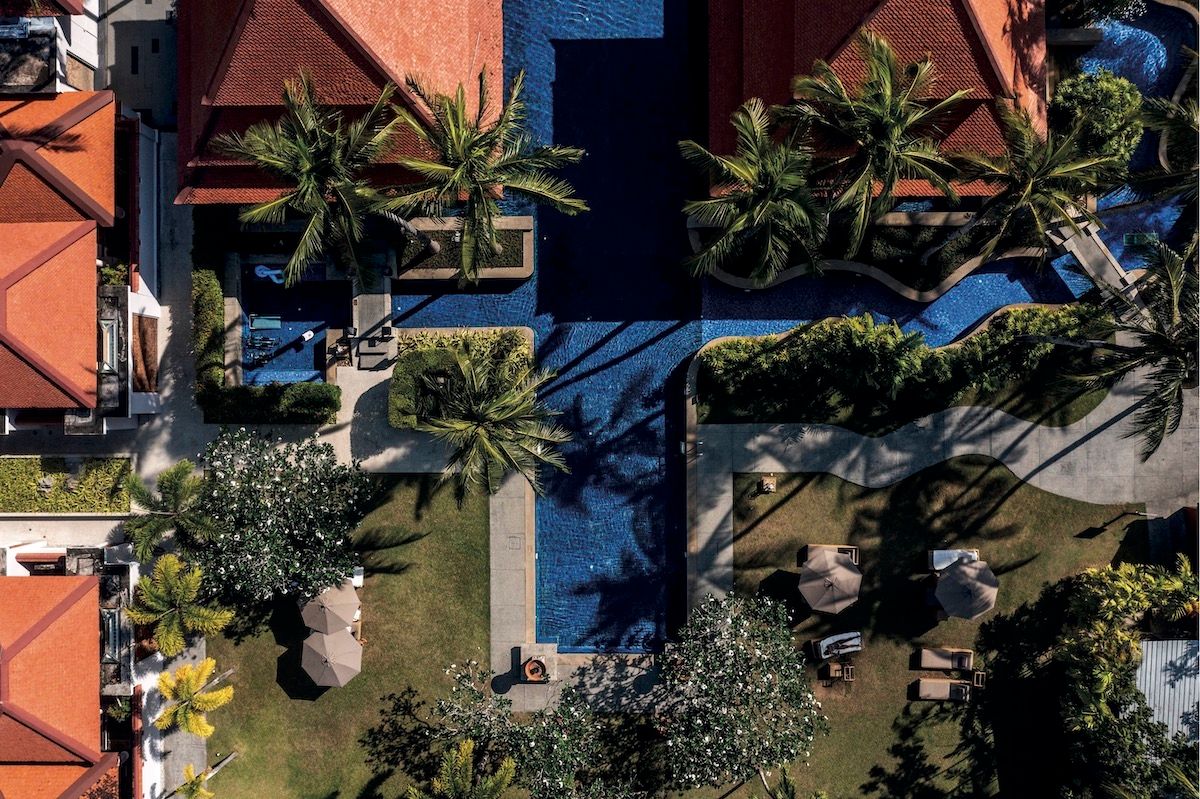 Why has Banyan Tree decided to launch these new brands?
Our mindfulness journey as a group began inwards when we enquired what made us special as a brand, and why our guests always felt "home" with us. We realised it is a quality of empathy, a sense of presence that they feel, that endowed a sense of sanctuary no matter the location. Thus, in 2020, we rolled out mindful practice in the service culture and mindset development of our 8,000 associates globally. Our "I Am With You" service culture programme is designed to build resilience and mindfulness among our associates, inspiring renewed purpose as each seeks to achieve a "better me, better you".
This has not only improved the well-being of our associates but also created team cohesion, passion and conviction in the value of what we offer guests, and a shared connection between our guests and associates. Outwardly, we began in 2021 to launch Wellbeing Sanctuaries that combine club floors or resort wings, dedicated dining options, spas and multi-functional practice spaces into one exclusive journey.
Meanwhile, our new brand extensions launched in 2022 – Escape and Veya – serve to deepen our industry positioning and core focus on creating exceptional experiences that connect us to nature and to ourselves.
How is the post-pandemic traveller different today?
The pandemic has no doubt affected the mental health of most people across the globe. In the first year of Covid, global prevalence of anxiety and depression increased by a massive 25 per cent, according to the World Health Organization (WHO).
A silver lining to the pandemic is that it has underscored the importance of well-being and sustainability, and the way the two are interlinked. Consumer surveys have shown that over 75 per cent of consumers will choose to live healthier lifestyles after this pandemic. As borders reopen, people will want to travel with purpose, to experience authentic culture, for wellness and rejuvenation, and for nature. I am looking forward to how this will have a positive impact on our shared environmental well-being as well. People want to travel for a purpose rather than just a pure relaxation holiday.
As more travellers seek extra space and longer stays amid lockdowns, extended stays have also become popular as they offer flexibility for people working remotely or who desire a change of scenery. Our Habitat programme, which enables guests to enjoy long-term stays at our properties in more than 30 destinations around the globe, received a strong response last year. This also meets people's need for change from their usual urban life.
How do you cater to the unique needs and desires of Singaporean travellers?
According to the most recent Better Life Index, apparently only half of Singaporeans feel fulfilled in life, citing dissatisfaction with their progress towards life goals. However, many are reassessing their purpose and approach to life. It is our hope to encourage more mindfulness and connection with nature among Singaporean travellers, and what better way to do that than through food.
They care very much about food, and more want to know where their food is coming from, how it is produced, and what happens to leftovers after the meal. Sustainability has always been a core focus for Banyan Tree Group and this naturally extends to food, which accounts for 25 per cent of global emissions. In Singapore, where the government is pushing a "30 by 30" goal (to locally produce 30 per cent of our nutritional needs by 2030), we hope to play our part in educating consumers how food choices impact the health of our bodies and the planet.
Rather than a "celebrity chef approach", we are advocating for food sustainability (healthy for our bodies and the environment), provenance (knowing its origin), and finding viable, sustainable quality local alternatives to imported foods at our restaurants. Examples include our upcoming Buahan, which will offer a plant-based and zero-waste menu concept incorporating freshly picked ingredients sourced locally or from its on-site garden. Veya showcases plant-forward cuisine that weaves together Asian and Mediterranean influences in a creative, flexitarian approach that respects ingredient provenance.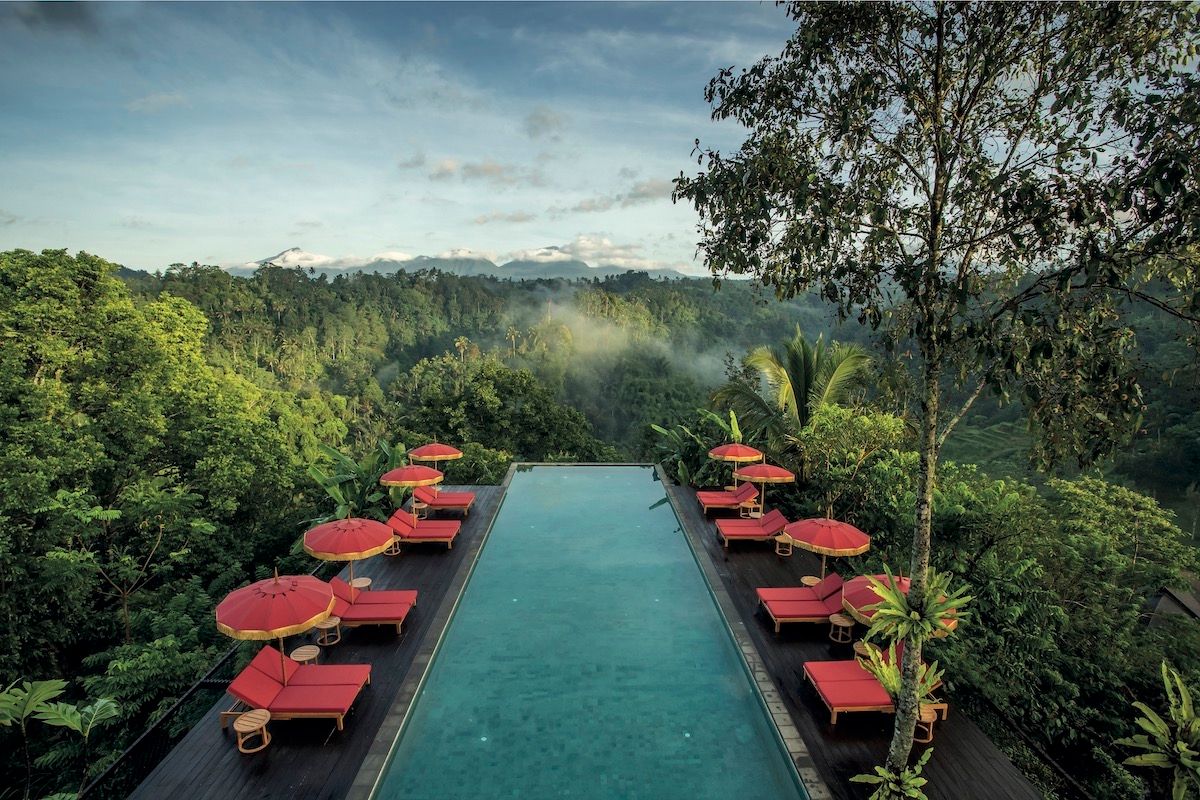 Banyan Tree Veya is said to be your "baby", with a focus on one's personal journey. What does that mean?
The BTWS concept led us to create Veya when we saw that there would be a demand for dedicated well-being offerings. Today, most of us are consistently not present for the majority of our day and interactions. This unprecedented level of distraction coupled with the chronic stress from modern life is creating distress and unhappiness, which in turn fuels overconsumption and negative choices.
I think we are basically creatures of habit. When we are not conscious, we just keep on repeating these patterns. It's the same reason why we are experiencing an environmental crisis as well. This personal journey is about having the intent to say, 'I want to break some of those patterns, and I want to come back to the root of who I want to be'.
Strangely, it can sometimes be hard to be who you really want to be. The key factor at Veya is that there's no judgement, which is why I believe strongly in our ethos of "owning your presence", and why we want to tell stories around people who have created their own personal path. Veya provides a place of connection with oneself, others and nature. With its focus on mindfulness and embodiment therapies, we hope that it empowers guests towards their own practices of contentment and joy, and thus contribute to better everyday actions that benefit all.
How does Veya bear your personal touch?
The Veya features that I have a hand in creating are the brand's exclusive sound journeys, as well as an upcoming signature programme called Remembrance – stay tuned for updates.
Are there plans to take Veya beyond its flagship destination of Phuket?
Definitely. Following the opening of Veya's flagship resort in Phuket this March, we look forward to opening five more in the pipeline in Thailand, Mexico, Mozambique and the Maldives. We have been pleasantly surprised by the eager market response to the brand.
What about Buahan in Bali?
The conceptualisation of Banyan Tree Escape started almost five years ago. Escape brings travellers on a rewilding renewal through immersion in nature, for a fresh perspective on life and an invitation into a new way of being. It is a true labour of love and a bold experience proposition we are excited to see become real. Even while we are calling it Escape, at the heart of this brand is creating a way for people to be present, to unearth, renew, and a way to truly "be here". Fireflies in your room at night, and morning mists with the sunrise – it is an unparalleled journey, communing with nature, alone and with others.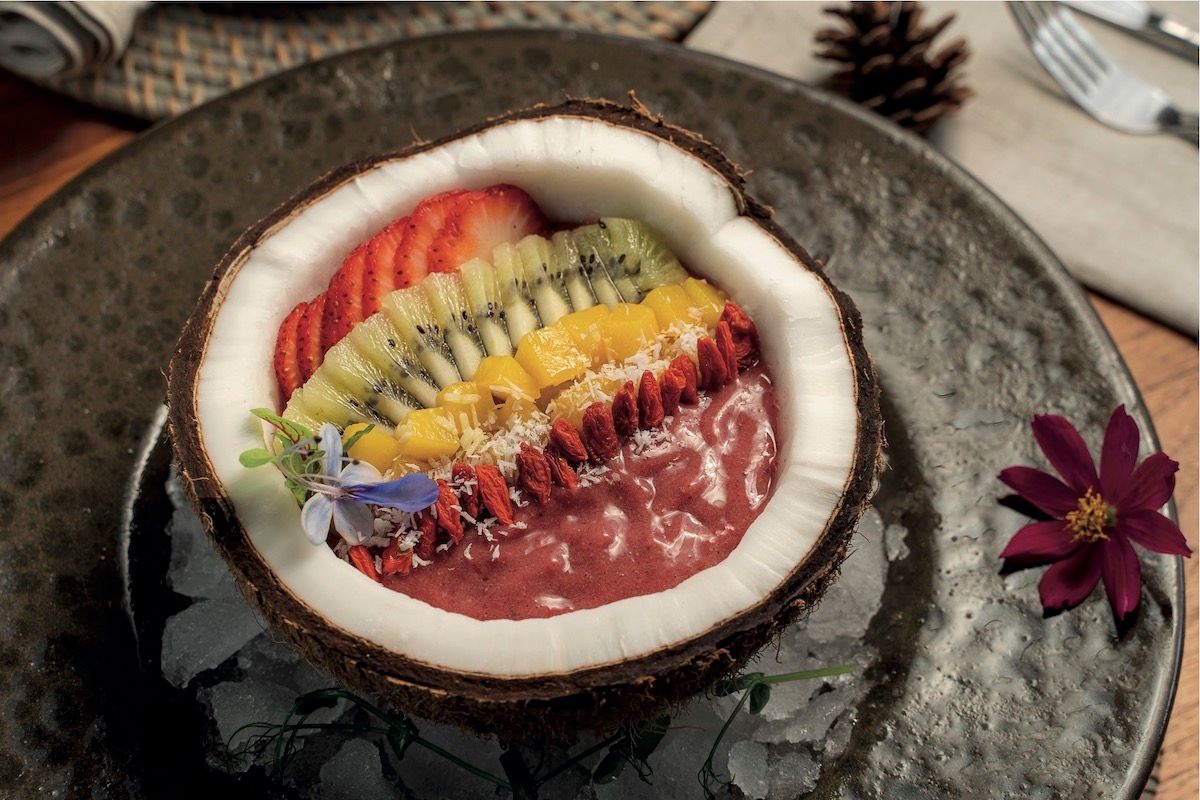 How will Banyan Tree continue to grow and evolve?
Joining our group's growing multi-brand ecosystem, Veya and Escape are our platforms to grow in this area. Beyond that, we are embarking on a decarbonisation journey that encompasses all our offerings, including residential development, hospitality and spa management, retail and education. It's a large undertaking but it must be done.
At the same time, we are ramping up our efforts in biodiversity conservation and protection. As a pioneer of resort-based conservationism, over the years, we have established a network of world-leading research facilities like the Banyan Tree Marine Lab in the Maldives, studying environmental health and using their findings to help the most vulnerable havens of biodiversity thrive. We have focused our efforts on protecting natural habitats in Thailand and Indonesia, where some of our earliest science-based conservation initiatives have taken root. Just weeks ago, we witnessed the birth of 115 hawksbill sea turtle hatchlings from a nest on our Bintan beachfront.
We also engage guests in the dialogue around reducing biodiversity loss and encourage them to take a more active conservationist position. Citizen Science is one such signature programme that invites guests to support the group's long-term environmental monitoring efforts. They contribute data from sightings of birds, sharks, turtles and more – which go a long way towards supporting conservation action. We truly believe that every action makes a difference.
(Additional reporting: François Oosthuizen)
This story first appeared in the June 2022 issue of Prestige Singapore.