Hong Kong's model of the moment Louise Wong has graced the pages of almost every fashion magazine in town.
Aged just 16, she won the Elite Model Look Asia Pacific regional contest, and remains the only Hong Kong entrant ever to have done so. Since then, she's fronted print and online campaigns for brands such as Shanghai Tang, Vivienne Tam, Louis Vuitton, Lancôme, Saint Laurent and SUQQU.
Things are looking bright for the charismatic beauty who, having chosen not to sign to any agency, remains independent. She's gained fashion-star status in the city, has just opened her own modelling workshop and has a new project that will be unveiled soon.
You won Elite Model Look Asia Pacific when you were just 16. Tell us about that experience and how it changed your career.
At the beginning I didn't want to enter the competition – I was studying fashion design and wanted to be a designer. But one day a friend, who was studying one year above me, asked me to help her by modelling for her graduation show and afterwards she encouraged me to keep on modelling. She even found this competition for me and forced me to join. I couldn't believe that I'd won the Hong Kong stage of the competition, and was even more surprised when they asked me to represent Hong Kong in the Asia Pacific stage, because I was only just starting to learn. During the course of the competition I learned all the things I had no idea about, including how to pose, walk on the catwalk, face the camera and even walk in high heels. So it definitely gave me the foundation and confidence I needed to start me off in my career.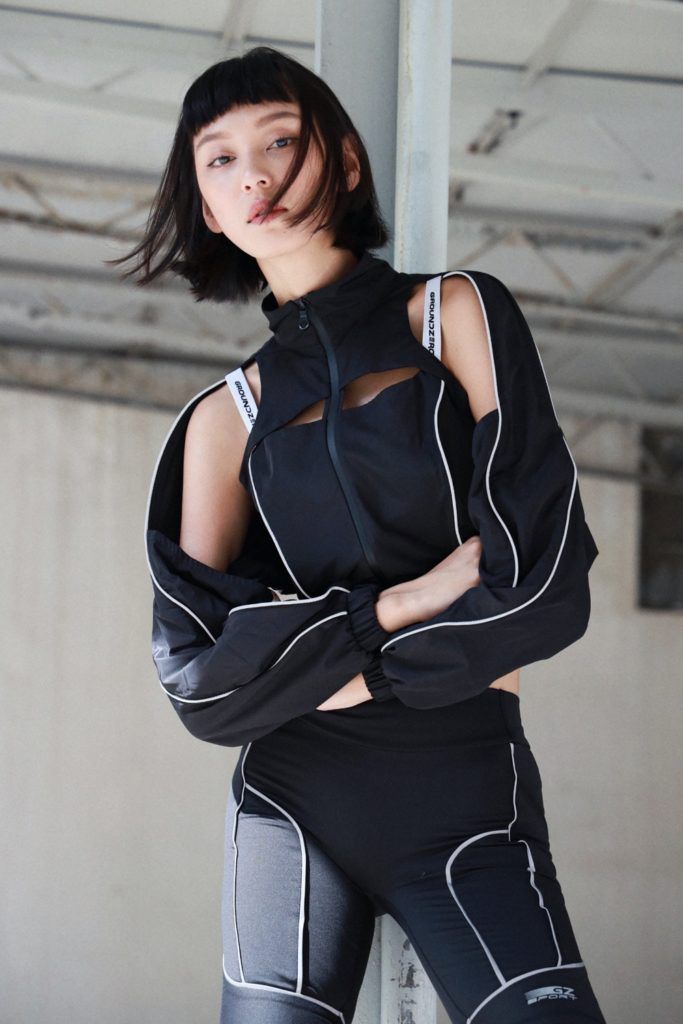 If you weren't modelling, what kind of job would you be doing?
I enjoy cooking and experimenting with new recipes. I hope one day I can have my own cafe for healthy and, most important, tasty food.
What are your favourite designers or brands?
Vivienne Westwood, because when I was young I loved the punk element in her work. It always had a focused message and conveyed being true to oneself.
How has the modelling and fashion world changed in the digital/Instagram era?
There are definitely more opportunities for collaborating with brands and designers. Communication is direct between designers, brands and their audience. I think this builds a stronger and more honest community in the fashion world.
What are the best and worst things about being a model?
I studied fashion design because I love beautiful clothes. The best part of being a model is that I get to admire the cutting, detail and fabric of each creation up close. The second best part has been travelling for my work, meeting people, and seeing and getting to experience different cultures, which has really opened up my eyes to the world. The worst part is waiting. I always want to be moving forward and working, but this job involves a lot of waiting. It could be waiting for make-up, setting up or waiting for your turn. I don't like wasting time, so you can be sure I'm focussed and ready when it's time.
"I've never imagined being anyone but myself; the good, the bad and the ugly"

Louise Wong
I have a basic routine, as I don't like to put too much product on my face. Main goal: keep my skin moisturised and drink more water.
How do you stay fighting fit, especially as a young mother?
Number one, I try to eat healthily – mostly! Number two, more veggies and less meat. Three, eat slowly, as my stomach tends to feel "fullness" around 10 minutes after the fact, which prevents me from overeating. And four, go to the gym one or two times a week.
Are you an early bird or a night owl?
Night Owl. Not partying – just staying at home, Netflix-nerding out.
How do you like to end your day?
Putting on a good movie and cuddling up with my husband.
If you could trade places with anyone for a day, whom would you choose?
I don't want to be and have never imagined being anyone but myself; the good, the bad and the ugly.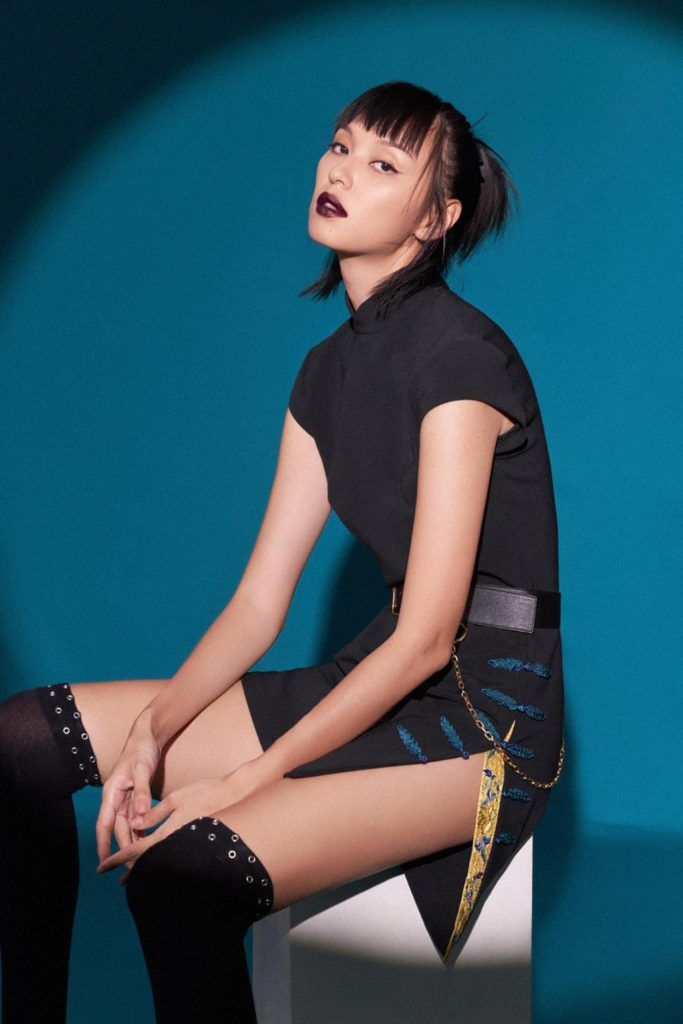 What makes a person attractive to you?
A kind heart, positive energy, talent and a bright smile.
Which key items in your wardrobe can't you live without?
A crop top and high-waist jeans.
Do you still think the fashion/modelling scene in Hong Kong can produce international stars?
I'm looking forward to a new generation of Hong Kong models. I think that no matter where you come from, modelling is about having the right look at the right time and circumstances, but also working hard to put yourself out there to chase opportunities.
What's the best piece of advice you ever received?
If you never try, you never know.
If you could be a superhero, what power would you possess?
I'd choose teleportation, so that I could always see my loved ones – especially my grandma – have breakfast in Paris, and save a lot on airfares. (A must with this power is that I can also teleport people I want to bring with me!)
Where do you see yourself in 10 years?
Three kids, my own cafe and I've already shared my designs with the world.
Who are your style icons/heroes and why?
Kate Moss – she's a fashion legend. Her look and feel were so unique but also suitable for any style.
(All images courtesy Louise Wong)
This story first appeared in Prestige Hong Kong.