Thich Nhat Hanh, Zen Buddhist monk, dies at 95. Here's why he was a global phenomenon
Zen Buddhist Monk and peace activist Thich Nhat Hanh, who rose to prominence in the 1960s by opposing the Vietnam war, breathed his last on 22 January. The famous poet and author was 95 and died at Từ Hiếu Temple, the same place in Vietnam where his spiritual journey began. He was surrounded by his well-wishers and followers.
The Plum Village, a global community of mindfulness practice centres and monasteries founded by him, released an official statement confirming the news. It read, "With a deep mindful breath, we announce our beloved teacher Zen Master Thich Nhat Hanh has passed away peacefully on 22nd January, 2022. Join us online as we commemorate his life and legacy with a week of practice and ceremonies."
The community is holding a week-long memorial, where his students from Vietnam, France and the US will take part. The ceremonies will be live-streamed for all his followers, allowing them to say goodbye to the Zen master.
The International Plum Village Community of Engaged Buddhism announces that our beloved teacher Thich Nhat Hanh passed away peacefully at Từ Hiếu Temple in Huế, Vietnam, at 00:00hrs on 22nd January, 2022, at the age of 95. #thichnhathanh #Buddhism

— Thich Nhat Hanh (@thichnhathanh) January 21, 2022
Read on to know more about Thich Nhat Hanh
Thich Nhat Hanh's early life
Born on 11 October 1926 as Nguyen Xuan Bao in Vietnam, Thich Nhat Hanh joined the monastery when he was 16. He was ordained in 1949, which was when he took up the name Thich Nhat Hanh.
Hanh's teachings and practices
The monk went on to become a global influence and a great friend of civil rights leader Dr Martin Luther King, Jr. He dedicated his life to spreading the message of nonviolence, compassion and mindfulness. However, in the 1960s, he was exiled from the country for opposing the Vietnam war. That is when he commenced tours of the US and Europe, where he spoke about the practices of Buddhism.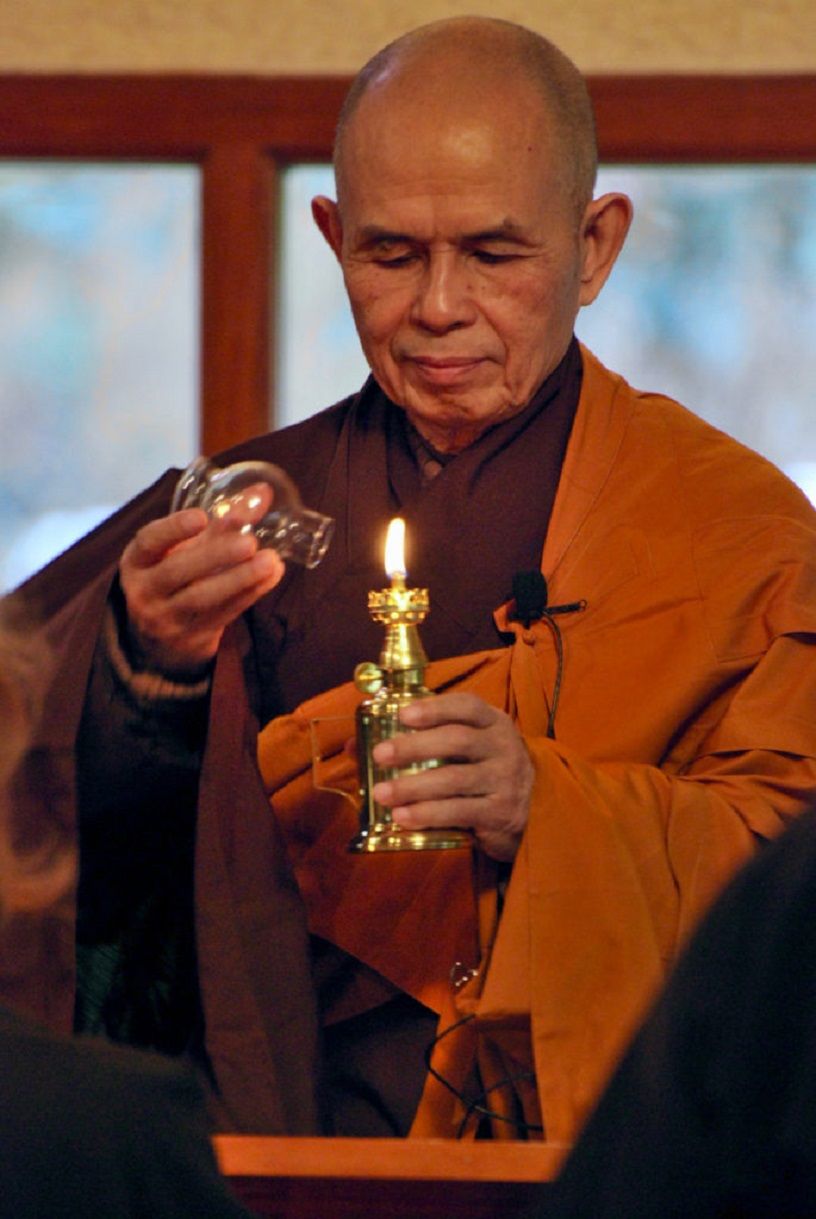 He became a global phenomenon and opened monasteries in various parts of the world where people could practise his teachings. One of the largest monasteries was the original Plum Village in Bordeaux, Southwest France.
Hanh studied at Princeton University in the US and later became a lecturer at Cornell University and Columbia University. It was during this time that his connection with Dr King became concrete and influenced the American Peace Movement, which was against the Vietnam war.
Nobel Prize nomination
My father with his friend and ally, #ThichNhatHanh, who died this week. I celebrate and honor Thich Nhat Hanh's life and global influence for peace. @nytimes: "A prolific author, poet, teacher and peace activist, Thich Nhat Hanh was exiled from Vietnam after opposing the war… pic.twitter.com/XHrNuE3imo

— Be A King (@BerniceKing) January 21, 2022
In 1967, Dr King nominated Thich Nhat Hanh for a Nobel Peace Prize, but it was not awarded to anyone that year. Nominating the Zen master, Dr. King had written to the Nobel Institute in Norway, "I do not personally know of anyone more worthy than this gentle monk from Vietnam. His ideas for peace, if applied, would build a monument to ecumenism, to world brotherhood, to humanity."
After spending many years in exile, the monk returned to Vietnam in 2018 to spend his last days at Từ Hiếu Temple.
(Main and Feature Image Credit: plumvillage.org)