Hollywood has a new nepotism baby. However, this time the catchy buzzword for trolling the children of celebrities is being used in a positive light, after model Apple Martin's Paris Fashion Week debut in Europe.
With criticisms often surrounding celebrity children for having an easy way out in the industry, it's a delight to see the new 'nepotism baby,' Apple Martin, being lauded by the public for her talent.
Want to know more about the fashion diva? We have you covered.
Interesting facts about Apple Martin, the new nepotism baby everyone's talking about
Who is Apple Martin?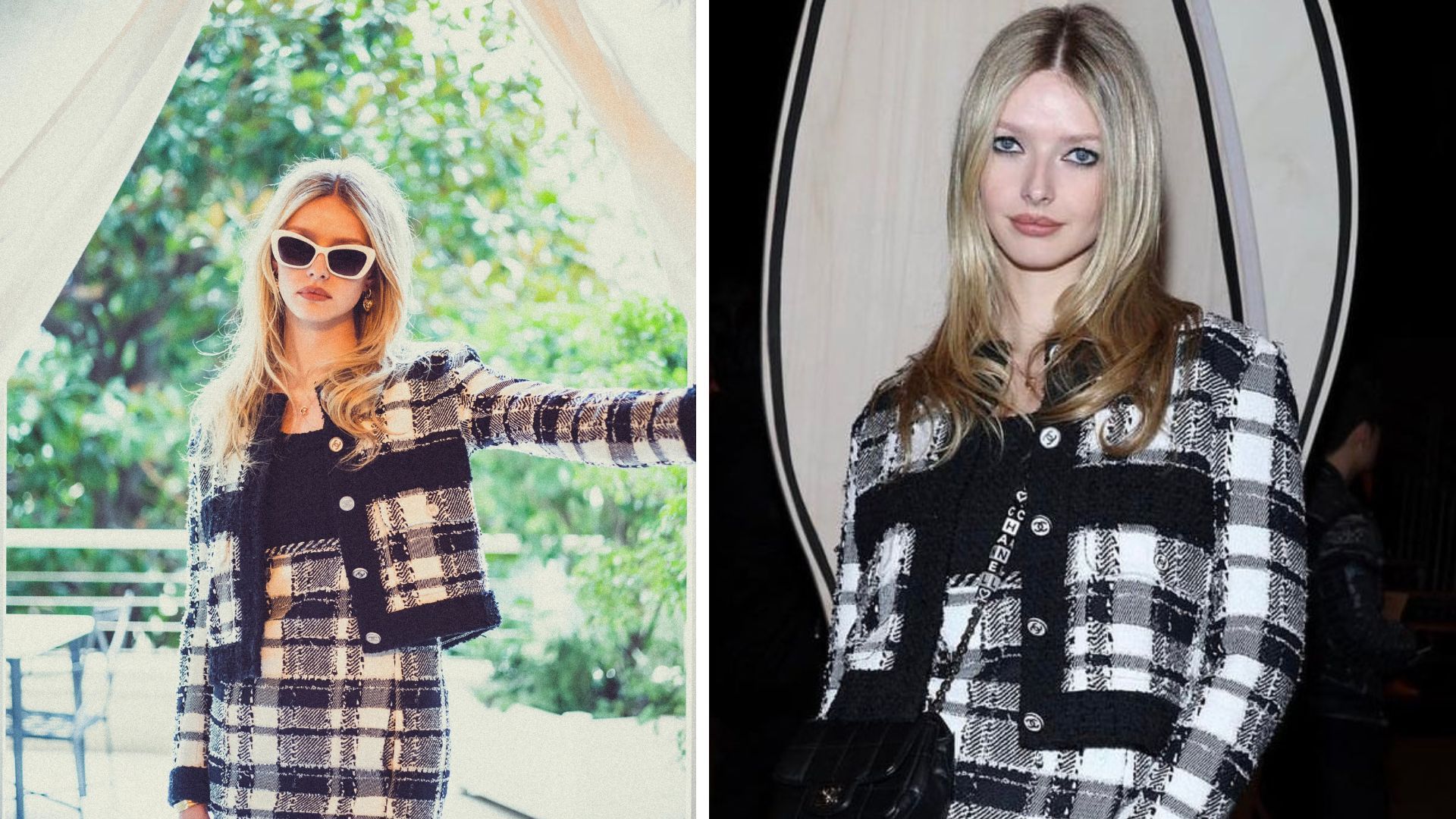 Apple Blythe Alison Martin is the daughter of Coldplay's lead singer Chris Martin and Academy award winning actor Gwyneth Paltrow.
And, after Apple's birth in 2004, she had become Google's top searched celebrity kid, as per South China Morning Post.
What's special about the name 'Apple'?
Paltrow revealed in a 2004 interview with Oprah that it was Chris Martin (now her ex-husband), who came up with the name Apple, and that she immediately fell in love with how sweet it sounded.
"It sounded so sweet, and it conjured such a lovely picture for me. Apples are so sweet and they're wholesome," said Paltrow.
Apple Martin's fashion debut
Sadie Sink, Lucy Boynton and Apple Martin at the Chanel Haute Couture show

Getty Images pic.twitter.com/rWTV4xOI2k

— Sadie Sink Updates (@SSinkUpdates) January 25, 2023
On 24 January, she made her fashion debut with Chanel's Haute Couture Spring/Summer 2023 show at Paris Fashion Week in Europe.
Dressed in Chanel from head to toe, Martin took the front row seat with actors Sadie Sink and Lucy Boynton.
Martin prefers being private on social media
In spite of being a celebrity child, Martin prefers to have a private Instagram account.
And, Twitteratis have appreciated her for being mysterious.
Everyone's favourite 'nepo baby'
Apple Martin has arrived on the scene to slay all the nepo babies who had to buy their faces pic.twitter.com/MvwHXdhcgd

— Hannah Tindle (@hannahtindle) January 24, 2023
After her recent appearance, she was lauded for her poise, grace and charisma. She immediately became the new favourite 'nepo baby' across social media.
Is Apple Martin also a lyricist?
Chris Martin's daughter is meant to be involved with music right? Well, Apple is one of the names credited for writing the Coldplay song "Let Somebody Go" featuring Selena Gomez.
The celebrity kid was also seen singing Ariana Grande's "Just a Little Bit of Your Heart" with her dad.
Chris Martin singing My Universe to his daughter Apple #ColdplayParis | via @coldplayxtra https://t.co/KEtKGp37Oa pic.twitter.com/BNyq2PZZJU

— Coldplaying (@coldplaying) July 20, 2022
Chris once dedicated "My Universe" to his daughter in one of Coldplay's concerts.
(Main image credit: yashar/Twitter; featured image credit: Voguerunway/Twitter)