The General Elections have arrived, come hellish pandemic or highwater.
This year, however, reeks different. Instead of dynamic, intensive campaigning, Singapore's move to find its feet amidst COVID-19 has quieted this year's road to polling day — well, physically, at least.
Though walkabouts, rallies and the like are taking a backseat for now, the Internet has become a hotbed for #GE2020 content. All are sparking fires in corners of the ring, from Lee Hsien Yang joining the Progress Singapore Party (PSP), the now-former PAP candidate Ivan Lim's bow out, that Workers Party video and much, much more.
It takes no effort to be sucked into the entertaining vortex that moulds #GE2020, but down the line, decisions have to be made about the nation's future. And with the elections arriving amidst a globally turbulent, transformative pandemic, change is the undeniable buzzword.
As voters, it is important to be critical in your demands for change. To throw your weight behind a party is to support their political agendas, but doing so should come from a place of understanding and awareness. Education about Singapore politics, then, becomes a crucial step to take, especially for first-time voters. One way to do so is to read books that offer insight and commentary on our political plight throughout the years.
Here, we sum up an essential reading list for books about Singapore politics, all written by loving critics.
The Singapore Citizen's Agenda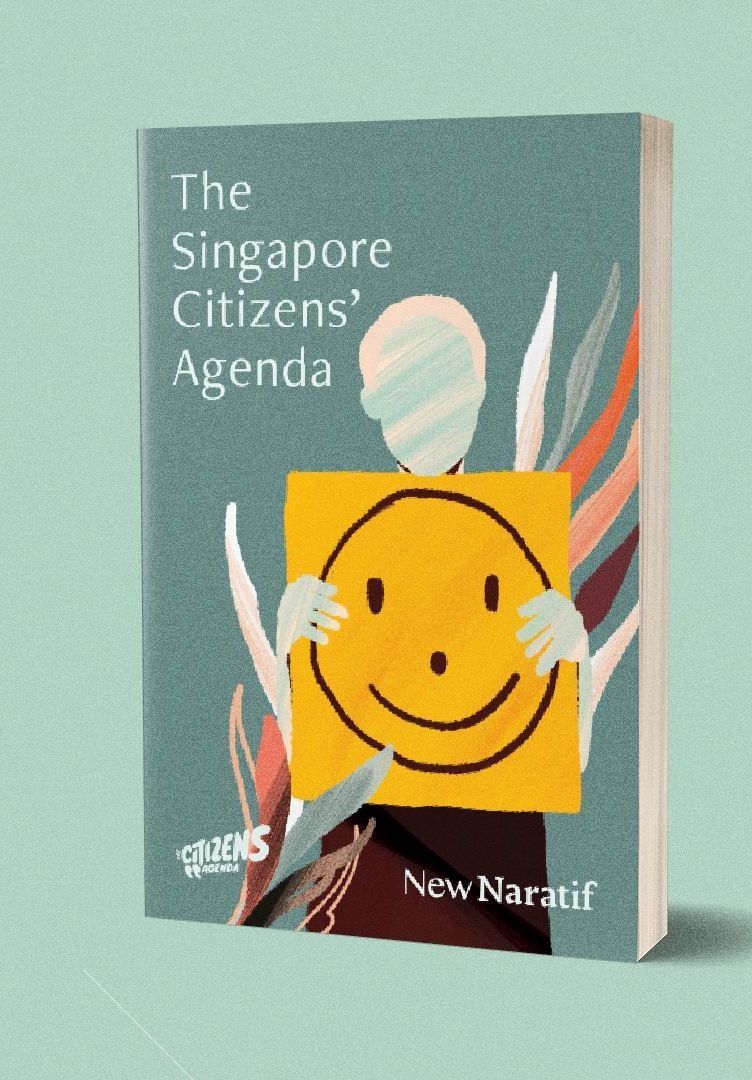 This compendium of essays is shaped, as its title suggests, by the Singapore Citizen's Agenda. Topics collated from a survey by the New Naratif are written into critical essays by some of Singapore's most prominent political and historical voices. Points addressed tend to shine light on what is not conventionally spoken about by traditional media, including gerrymandering and systemic violence against queer folk. Also included are friendly guides on the hows and whys of politics, policies and elections in Singapore — great for first-time readers.
The First Wave: JBJ, Chiam & the Opposition in Singapore "Opposition" is a term in local politics that many have shied away from tackling, but why? The First Wave, a map of the opposition party's first thirty years in Parliament, covers the lives of Chiam See Tong and JB Jeyaretnam, the former the founder of the Singapore Democratic Party and the latter the Workers' Party leader from 1971 to 2001. This window into the other side of Singaporean politics and their fight to make change is as enlightening as it is educational.
Air-Conditioned Nation Journalist-turned-academic Cherian George has published numerous volumes on Singapore politics, most recently, the revised edition of Air-Conditioned Nation. Canvassing the past few decades in Singapore, the text spotlights the nuances of Singaporean society and how politics have shaped them. From dissidents, activism, xenophobia, freak elections and more, Air-Conditioned Nation is essential reading for any Singaporean seeking to understand how and why our nation got to where it stands today, and what that stand is.
This Is What Inequality Looks Like Sociologist Teo You Yenn's bestseller scrutinises poverty in Singapore with a magnifying glass, offering readers different takes on the question of income inequality and how it exists in the margins. It also discusses our personal responsibility to confront the fiction of equality in Singapore because poverty exists, and how this paves the road forward. Instead of being didactic or layering on poverty porn, This is What Inequality Looks Like is a really, as one critic describes, "a vivid ethnography" of the lives of the low-income bracket and the structures that have shaped it.
Singapore, Incomplete One of the greatest criticisms against Singapore's political track record is that its historical one-party rule has led to an underdeveloped landscape. Singapore, Incomplete, also written by Cherian George, is a series of essays that reflect on this plight, along with how our political liberalisation and multicultural integration falls short in our country. Set against the backdrop of Lee Kuan Yew's death and the subsequent triumph of the PAP in the General Elections 2015, this book is poised to make you think.
Living with Myths in Singapore National identity is conditioned by myths, and Singapore is not exempt from the fact. In this volume of essays penned by some of the most notable Southeast Asian writers and academics, national myths and how they have influenced our country's make and model get dissected and reflected upon. Topics discussed include whether homogenous accounts of local history are still valid in the national education programme, whether liberal democracy threatens our social fabric and the apathy of the average Singaporean.
Understanding Singapore Politics If what you need is an in-depth 101 on Singaporean politics, then critic Bilveer Singh's guide is for you. Understanding Singapore Politics is a slim but power-packed tome about the political climate in Singapore through the years and how it has been shaped. It also covers how society and industry contribute and enable political practises while casting a critical eye on topics of race, income inequality and migration.
Singapore: A Modern History The "Singapore story" gets axed in Michael D. Barr's revisionist telling of our city's history from our pre-colonial days to the decades that came after, and our years of independence. Archives and oral histories come into play with Barr's telling, offering a candid richness to the tapestry of Singapore. If you want to better understand the city and its cogs, Singapore: A Modern History is a must-read.
This story first appeared in Lifestyle Asia Singapore.
(Main and featured photo: Ethos Books)