Continuing the legacy: Morgan Yeo of Roger&Sons on modernising his family carpentry business with sustainable practices
More than just keeping local heritage crafts and traditions alive, millennial, second-generation business leaders are making waves in their fields. In this series, Annabel Tan finds out how they are taking carpentry, local coffee and bespoke gifts to the next level.
All sporting plain crew-neck T-shirts and similar floppy hairdos, Morgan, Lincoln and Ryan Yeo (pictured centre, left and right respectively above) appear incredibly in sync right off the bat. The effortless banter between the three brothers helming local carpentry brand Roger&Sons also makes apparent their strong bond, which Morgan, the oldest, confirms.
"We've always been close growing up," says the 33-year-old who leads the company's business development and sales. In the past, the brothers hung out and partied at clubs together, but their relationship has developed into a more holistic one that combines work and play since they took over the business from their late father six years ago.
He describes his brothers Ryan and Lincoln as his right- and left-hand men respectively. Ryan, 26, handles operations and production, while Lincoln, 30, manages marketing and social media. "We took on these roles because we have extremely different skill sets and they're where our interests lie; not because the roles had to be filled," explains Morgan. "So the stars really aligned for us."
It also helps that the trio share the same values and vision for the company, and started out at the same time. "We don't really quarrel or fight much, and I think it's because of our relationship with each other where we know we're all young and bound to make mistakes," he says. "We know we all always have the best interests of the company at heart, and we keep this same culture with our whole team."
Since taking over the reins, the brothers rebranded the company to focus on making bespoke fine furniture and objects instead of the mass-market system furniture it used to do. To date, Roger&Sons has completed projects for an impressive clientele including several bars and restaurants like Employees Only and PS.Cafe, as well as companies the likes of William Grant & Sons, Mandai Park Development and The General Co.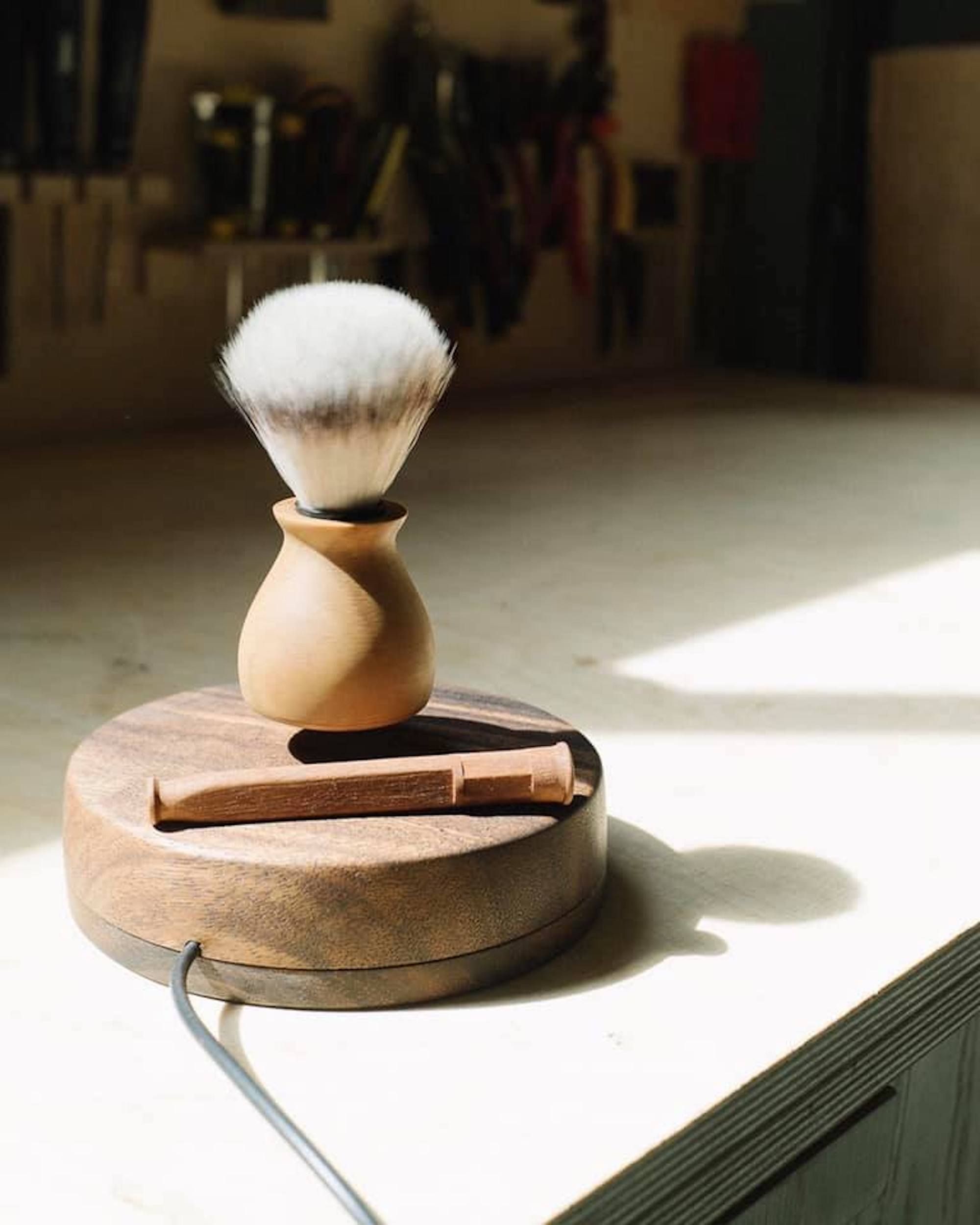 Along with moving into their new workshop and showroom space two years ago, Morgan says Roger&Sons has been undergoing a second rebranding, where the focus is on trying to take the carpentry trade further with sustainability, education and community building.
Environmental efforts
The company embarked on the Local Tree Project upon discovering the sheer amount of abandoned logs stockpiled in sawmills here. The ethical furniture initiative salvages these unused trees like khaya and angsana to turn into furniture and other objects, with minimal wastage.
But given the high costs of using local wood, the price points of the furniture can be out of reach for many who want to support the project. To lower the barrier of entry, Roger&Sons has also started making smaller objects with more pocket-friendly price tags like bookmarks and Jenga sets. "We're going to focus on this more in the next year so people don't have to spend a fortune to be part of this project."
"Our biggest dream is to use every part of the tree, from the sawdust to the woodchips, branches and more," he says, adding that substantial time and money have been going into the company's research and development for more sustainable efforts. "We would also love to make furniture that can disintegrate by itself and return to the environment without harming it. I think it's possible once we do enough R&D."
The company also works with other local individuals and businesses that are focused on sustainability, such as a beekeeper who supplies beeswax to Roger&Sons to make a wood finish, and an artist who makes paint out of local wood from Roger&Sons. In the future, Morgan hopes to bring these like-minded people together in a sustainable market.
"It will not be about selling anything, but more educational," he says. "Sustainability is still a very new topic in Singapore, but I think whether you're five years old or 50 years old, learning something like how to make paint out of wood is interesting to anyone. It's all about education and trying to build a community with everyone who has the same values."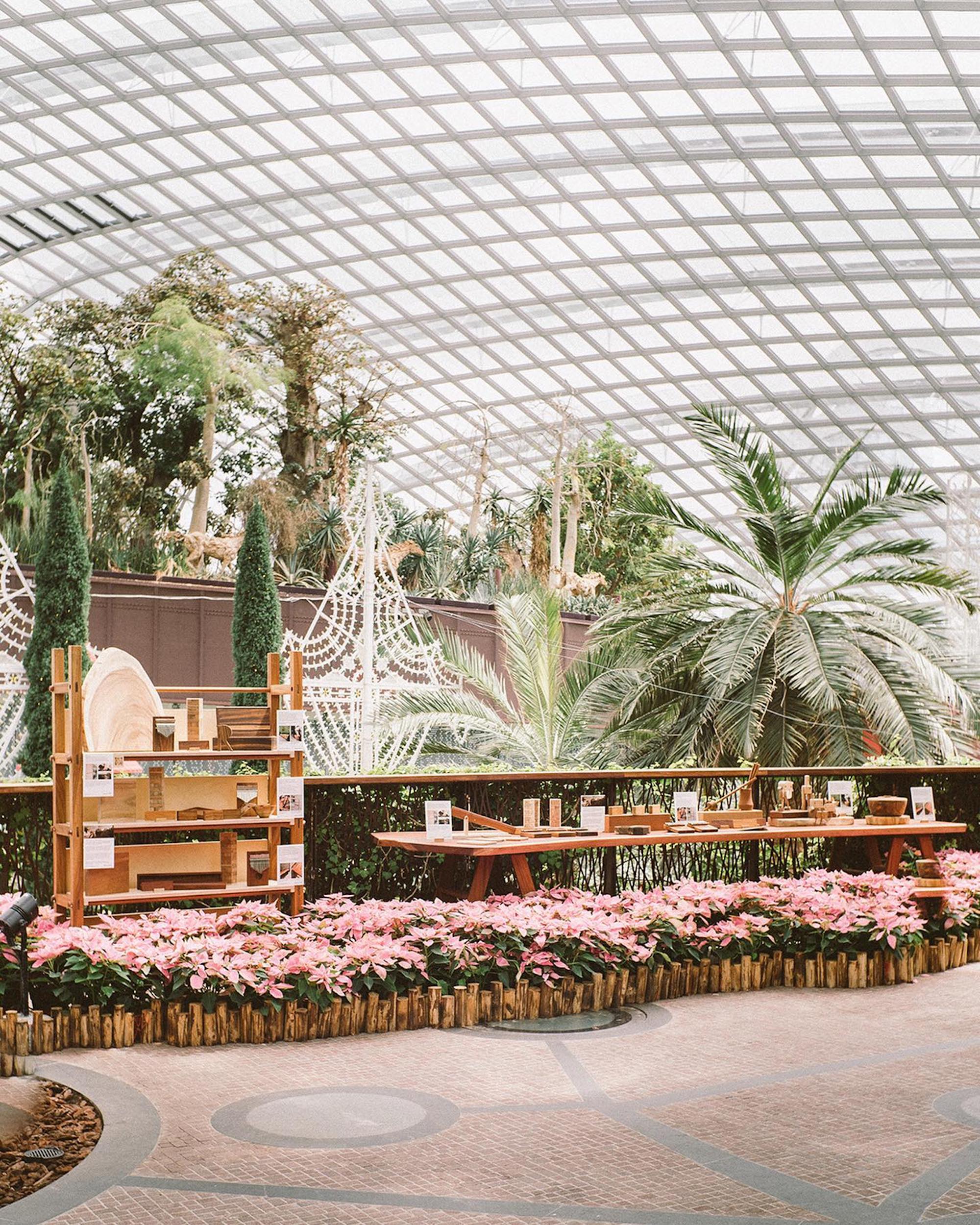 Building community
Earlier this year, Roger&Sons partnered with Nanyang Technological University for a two-day programme to give design students first-hand experience of the carpentry industry by taking them to their workspace, as well as the sawmills in Sungei Kadut and wood suppliers.
"In addition to showing them our whole process from conceptualisation to the final product, we also taught them practical knowledge like cost-saving and efficiency, which you normally don't learn in school," elaborates Morgan. "We are trying to bridge the gap so they don't get a culture shock when they actually enter the industry. We want to bring the level of designers up in Singapore and hopefully eventually the industry as a whole."
He aims for Singapore's carpentry industry to reach the level of countries like Japan, the US and some in Europe. "Carpentry is new here and we don't have an identity yet but that doesn't mean that we cannot create one," he says. "If nobody is interested in carrying on this heritage, we will lose it. That's why I'm trying to keep this going and hopefully if I have kids, they will be interested to take over."
But growing the industry requires the effort of everyone, he adds. "I care a lot for Singaporeans and for the industry, but I cannot drive change alone. If more companies get together, pool resources and collaborate more, then I think we can achieve more." Morgan shares that on the occasion that Roger&Sons is unable to take on a job, they often send customers to their other carpenter friends. "If any of my friends in the industry needs help, I'm more than happy to offer it because I never know when I might be in that position. We just want to build up a bigger pie, support each other and bring the industry forward together."
(Main and featured image credits: Photography: Alecia Neo | Art Direction: Audrey Chan | Hair & Make-up: Sha Shamsi)