An annual Chinese New Year calendar fixture among the society set is Adrian and Susan Peh's dinner hosted at home.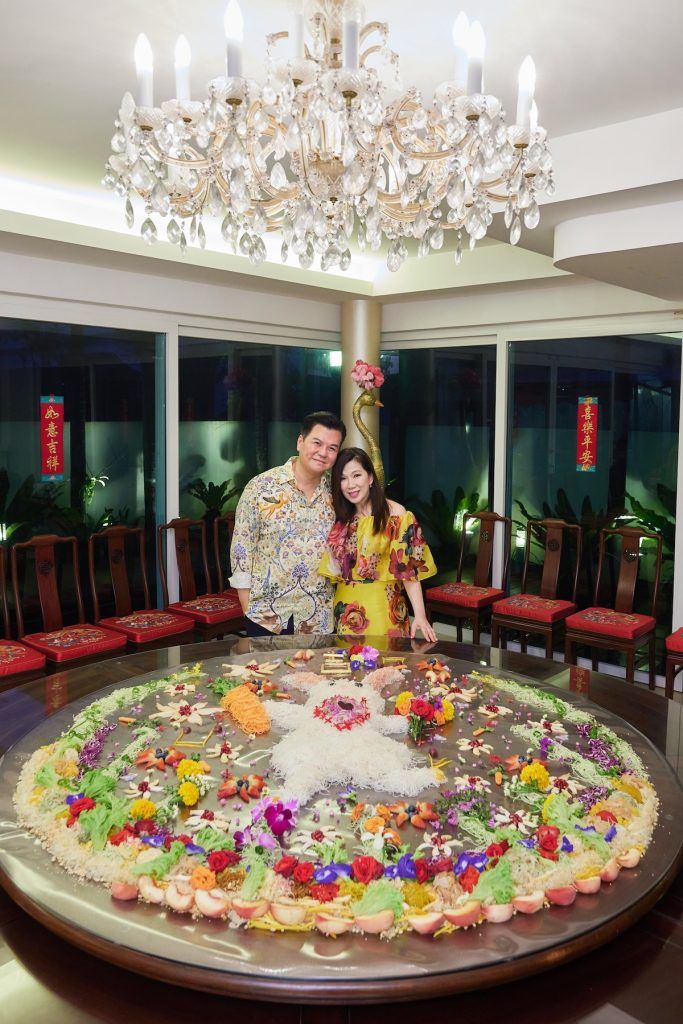 Themed Enchanted Spring, this year's affair on Feb 4 was not just a boisterous celebration of the Year of the Rabbit, but also a tribute to Susan's 96-year-old father Mark Leong, who is born under the same zodiac sign. From an idyllic photo backdrop to two exquisite cocktails to the couple's signature Prosperity Toss, the many bunny inspirations added a touch of charm to the proceedings. The massive lohei was undoubtedly an experience to remember, with all 120 guests taking turns at tossing up good luck. Other highlights also included a performance by local jazz maestro Jeremy Monteiro and two other musicians from Jazz Association (Singapore), of which Susan is a founding director; a delectable spread of local fare; and a garden-themed dessert room filled with marvellous sweet treats. Click through the gallery to see the guests in attendance and highlights of the dinner.