Grace Chong-Tan: The co-founder of dental chain Smile Inc. on her career adventures in healthcare and hospitality
With no formal training in dentistry or business management, Grace Chong-Tan built a formidable chain of dental practices that disrupted the industry. Crystal Lee speaks to the fearless entrepreneur on how she navigates new frontiers.
In the 1990s, a visit to the dentist wasn't so different from seeing a doctor. You go when you have pain, or when it's time for a routine checkup. As well, the dentist's chair wasn't a pleasant place to be given all the prodding and shaming about bad brushing, so appointments were mostly made out of necessity.
Smile Inc. Dental Surgeons set out to change that. Established in 1997, it was the first in Singapore to introduce laser teeth whitening; the first to vacuum-pack and sterilise instruments at no additional cost; the first to fully digitise its operations; one of the first to use digital radiography; and the first dental brand to open duplex clinics. Placing patient experience at the fore, its clinics were also designed to be luxurious, inviting and relaxing. In the last 25 years, as it swept up a slew of awards and accolades for its pioneering initiatives and top-notch hospitality, Smile Inc. has shifted public perception of the dental industry – from one that is reactive and fear-based to one that is cosmetic and confidence-boosting.
At the helm of this trailblazing company is Grace Chong-Tan, who co-founded Smile Inc. with her dentist husband Rex Tan. Neither a dental or business professional then, Grace is proof that boldness, foresight and a can-do attitude are ingredients for success. "I'm a person who likes new challenges," she says. "I'm always looking for something new, something untouched and making the best of it. When it's done well, I move onto the next thing."
Public Affairs
Before she would go on to revolutionise dentistry in Singapore, Grace was a civil servant. Armed with a Master's degree in public administration and public policy from the London School of Economics and Political Science, she had cut her teeth at the Ministry of Defence's management services office, where she stirred up new ideas to improve workflow and productivity. Thereafter, she joined a think tank at Singapore Tourism Board, working on 21st-century policies for tourism.
"I love public policy. I love debating on public policies and improving them for the greater good. It's my first love," she reveals. "Public policy is very different today as the government encourages the public for feedback. But 25 years ago, it wasn't the case, so I wanted to change that."
This sense of empathy, knack for questioning traditional systems and creativity served Smile Inc. well. Not being a healthcare professional meant that Grace approached the business from the perspective of a patient. As her husband was responsible for the technical aspects of the practice as a dentist, she made sure everyone who stepped foot into Smile Inc.'s clinics felt safe and pampered.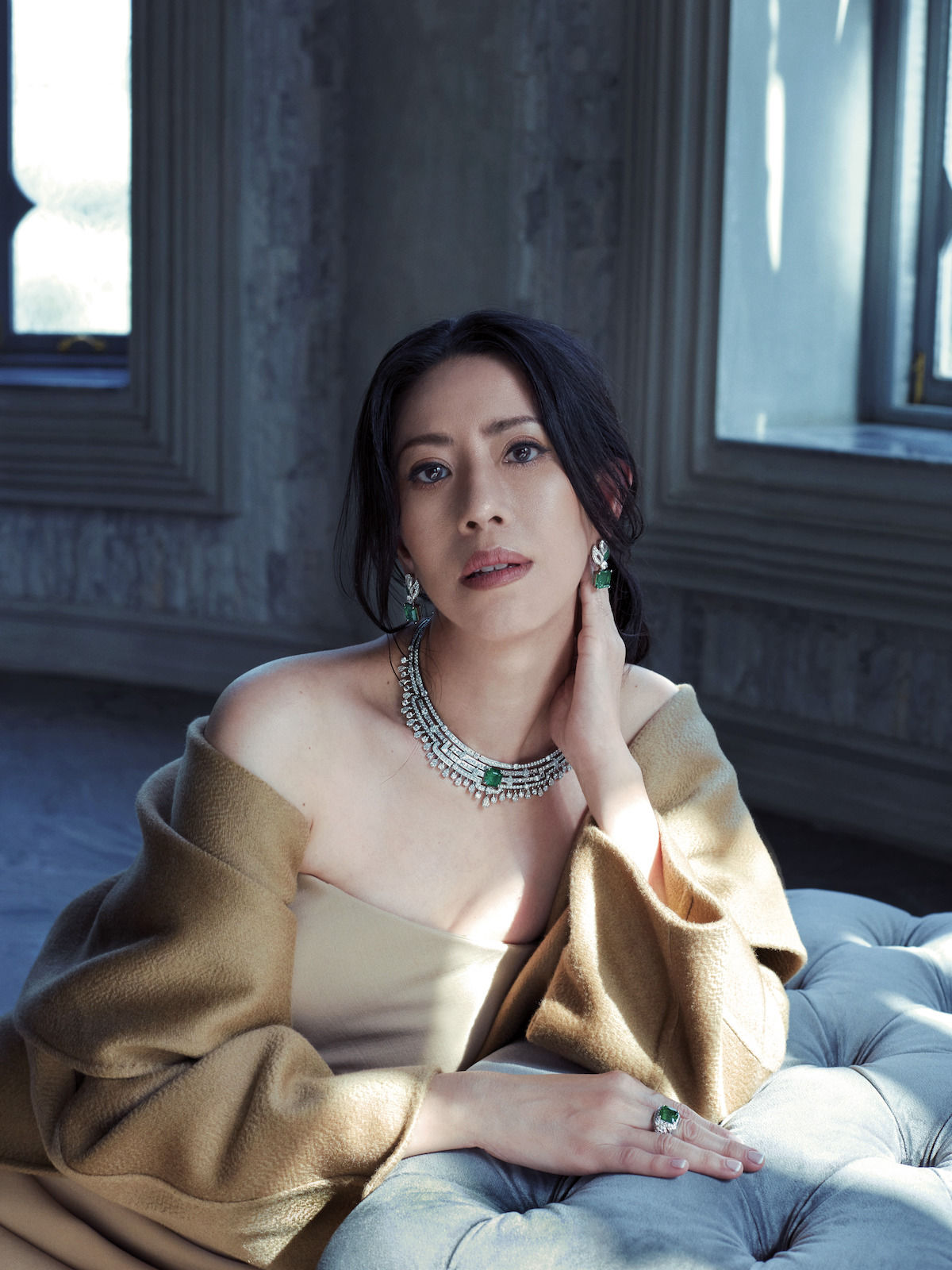 It also helps that Rex fully supported her groundbreaking ideas. "We're very aligned in our likes and dislikes. He's also very calm, reassuring and grounding. He's my pillar of strength. Whenever I have doubts or fear, he'd tell me, "Just do it. I'm behind you. It doesn't matter if you fail. What is the worst that could happen? We'd lose some money, but we can earn it back,'" she lets on.
Let It Snow
Grace is in beautiful Niseko when we meet online. Japan's ski mecca has been her family's annual vacation spot for more than a decade, and they have a base in the village: an apartment at AYA Niseko. The Chong-Tans are also the owners of J-Sekka Hotel Niseko, a 40 year-old, nine-apartment resort located just across the street from their second home, since 2016.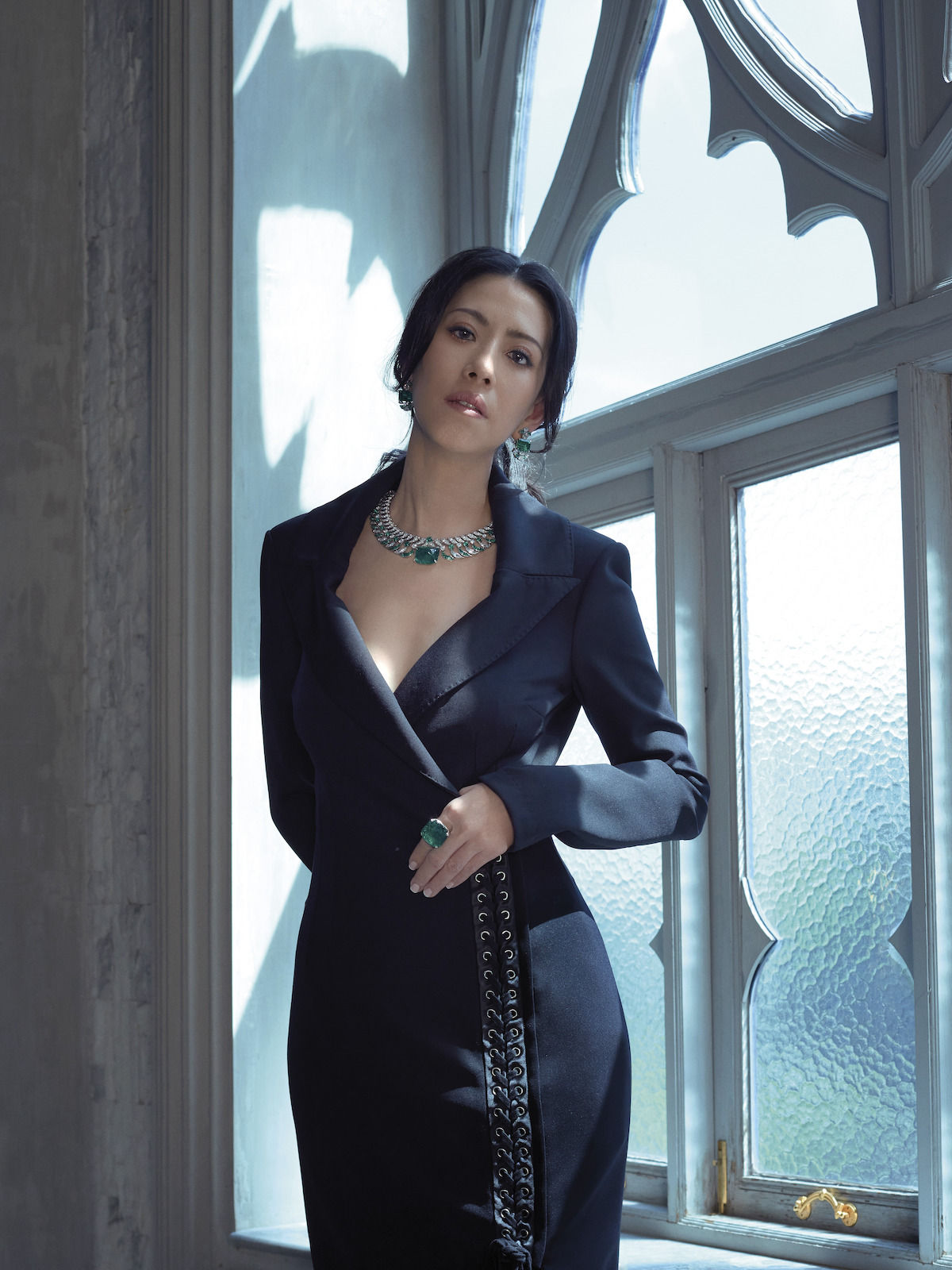 The acquisition of J-Sekka turned the dental professionals into unlikely hoteliers overnight. At first, the boutique resort was merely a property investment for the couple, as "the previous owner did a wonderful job redeveloping the place," says Grace, and there was a management company running operations. However, in 2018, the property managers bowed out. Unable to find a replacement in time for the upcoming ski season, Grace took matters into her own hands.
Once again, she found herself swimming in uncharted waters. "I started my own Japanese company without understanding or reading Japanese," she recalls. "Google Translate also wasn't that advanced at the time. I was setting up our bank account, getting onto PayPal, hiring hotel staff, marketing the property, looking over housekeeping, all while overseeing my clinics in Singapore and Hong Kong. To facilitate online bookings, I picked up a pre-existing system, which then saw an influx of travel agents contacting us from all over the world. Within a month, J-Sekka was fully booked from December to March. It was so much fun."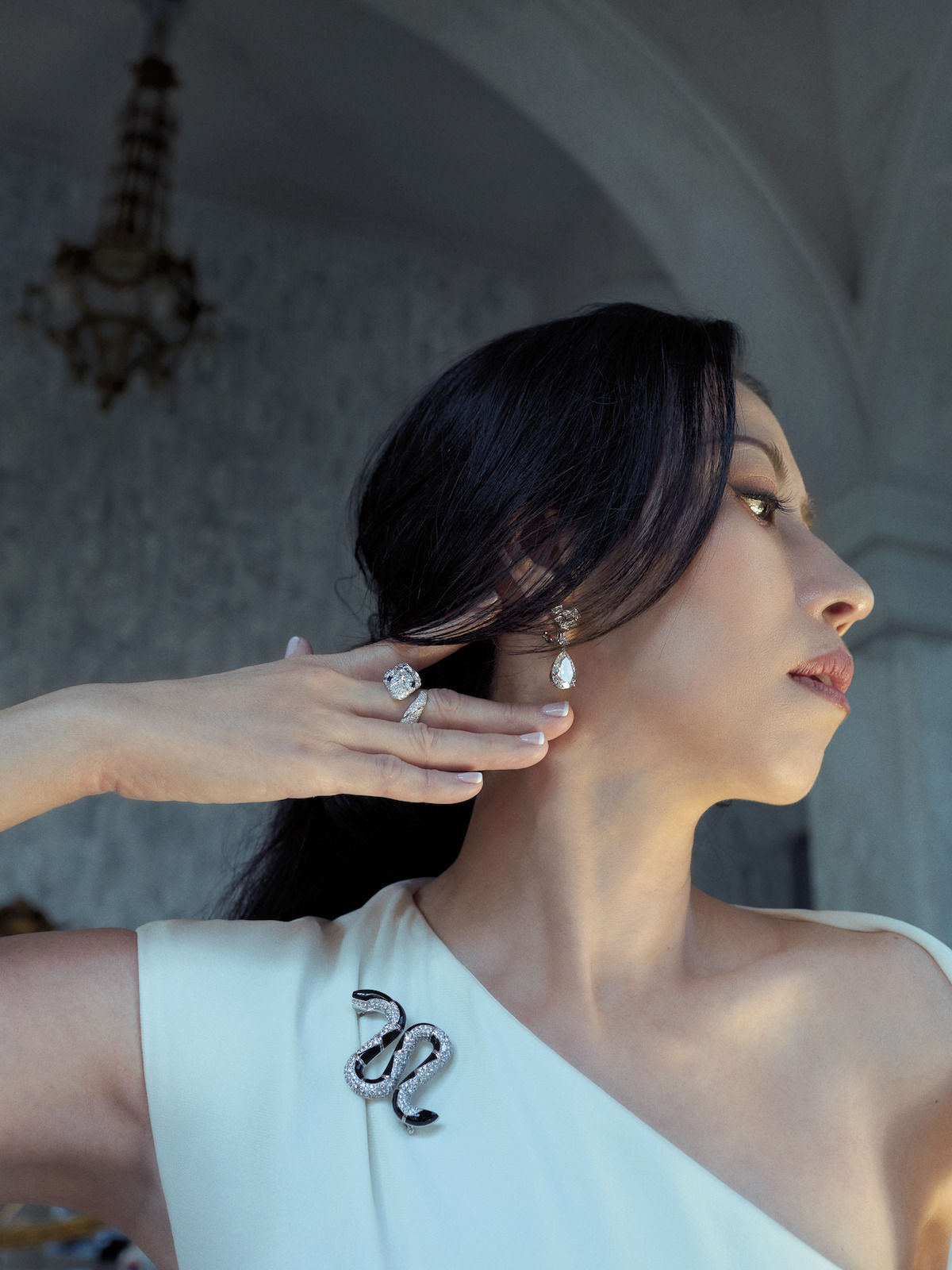 Although J-Sekka and Smile Inc. belong to completely different industries, Grace applies the same principles of kindness and service in running the two. "I get emails from J-Sekka's guests saying that they love the hotel and are coming back," she says, adding that she has a folder of these heartwarming notes. "At Smile Inc., we have patients who have been with us from day one. We've seen some of them graduate, get married and have children. The little ones become our patients, too. It's such a blessing to see the life cycles unfold before us."
Return to Self
Speaking of the next generation, I ask Grace if she wishes for her son to eventually take over the family business. "I used to tell him, 'You have to get into med school, to dental school, to continue the legacy of Smile Inc.,' she responds. "He did get into medicine, but it wasn't his calling. He wanted to do mathematics. So I said, 'OK, if you find a school with a curriculum you are truly passionate about, then that's the path you should take.' He got into Harvard, and I gave him my blessing. One day, he said to me, 'Mom, I don't have to be a dentist to lead Smile Inc. I can do what you do to advance the business.' I never thought of that before."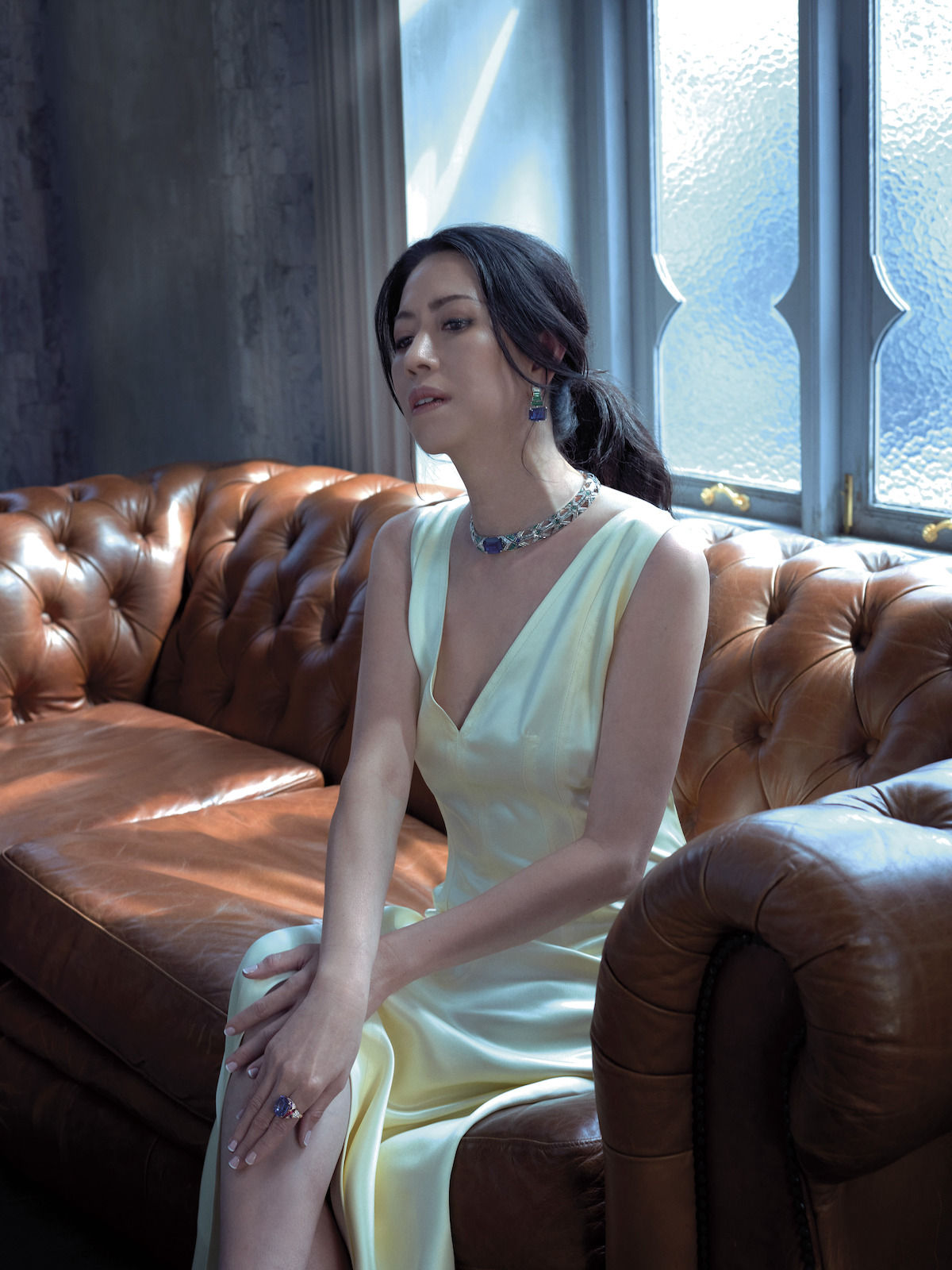 As for J-Sekka, the Chong-Tans closed the Niseko resort during the pandemic. Instead of picking up where it left off when restrictions lifted, they took this hiatus as an opportunity to revamp the property. "We are not in a rush to reopen," she says. It's important to me that we first get the concept, design and architecture right."
With Smile Inc. running like a well-oiled machine and J-Sekka entering a new chapter at a comfortable pace, Grace, ever the go-getter, is looking to be more involved in public policy. "I'd love to contribute to a better representation of women in business and politics. I'm also interested in elevating the mental wellness of students, especially those in college and tertiary education. There are resources available for those who need help, but I think we can do more."
(Main image credits: High Jewellery pink gold ring with turquoise, spinel and diamonds; High Jewellery pink gold earrings with diamonds and tourmalines; High Jewellery Divas' Dream pink gold necklace with chrysoprase, malachite, turquoise, rubellite, spinels and diamonds, all Bulgari. Dress, Versace)
Fashion Direction JOHNNY KHOO
Art Direction AUDREY CHAN
Photography JOEL LOW
Fashion Styling JACQUIE ANG
Hair EDWARD CHONG, Using ORIBE
Make-Up RATTANACHOT POKUM
Photography Assistance EDDIE TEO
Location LA CHAPELLE BANGKOK
This story first appeared in the Feb 2023 issue of Prestige Singapore.