Nothing can dull Charlotte Tilbury's megawatt shine. Not the lack of sleep (she wears makeup to bed). Not distance. And certainly not TV screens. A day after her Sephora launch party here in November, Tilbury jumped on a video call with me. But this is no ordinary conversation. For starters, it takes place in a suite of a five-star hotel, decorated end-to-end with her products, feathers, flowers and props. Just minutes before I get onto a video conference call with her, I make my way to the makeup chair where my brows are feathered, my lips plumped and glossed, and even my collarbones are highlighted with a gorgeous sheen. It all feels giddily glamorous but as I soon learn, this is the Tilbury touch.
As the screen flickers, the makeup guru appears, her signature fiery locks complementing her fair skin, her glow and star power emanating even through pixels. Tilbury was made for glamour.
Born to artistic parents — her mother, Patsy Tilbury, is a producer in fashion and film, and her father Lance Tilbury, is an artist who passed on his teachings on form, shading, and light — Tilbury grew up in Ibiza among rockstars, film stars, and movie producers."That was a major influence on me," she says.
Never without her signature red pout, Patsy taught Tilbury that "lipstick is instant glamour", and crucially, her father's emphasis on priming a canvas inspired her to create her bestselling Magic Cream.
Tilbury's first experience with makeup sealed her future. At 13 years old, while in a boarding school in London, she learnt the power of a mascara. "I had such fair lashes and mascara really framed my eyes," she says. "The world reacted so differently to me when I had it on."
Armed with tuckboxes full of makeup, she then set off doing makeovers for her friends. Upon graduating from Glauca Rossi School of Makeup, Tilbury began assisting Mary Greenwell, a revered makeup artist to stars and supermodels. One thing led to another and Tilbury was soon working with major fashion shows around the world.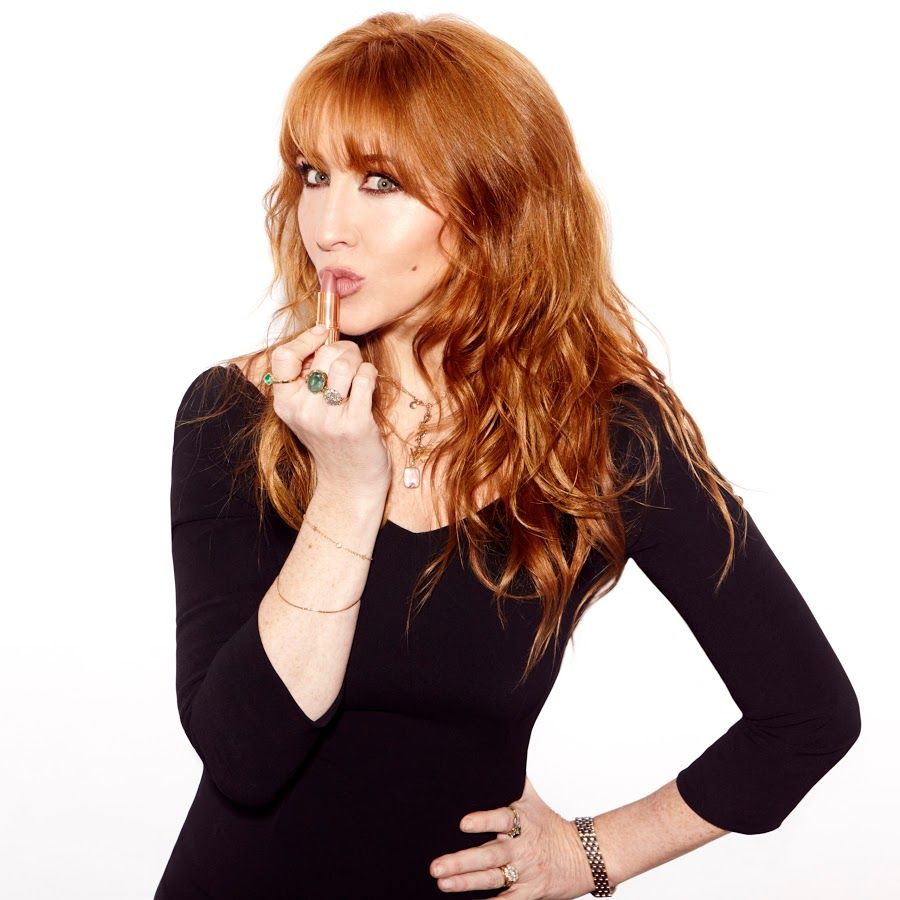 A meteoric rise
Tilbury worked her way to the top and built her reputation as a triple threat A-list makeup artist. "I had this big red carpet, fashion show, and advertising and fashion cover career." And Tilbury isn't shy to describe her trajectory as "unique".
"I love my contemporaries and I think they're amazing but there's not one that spans a red carpet and a fashion career," she continues.
Tilbury's career in the fashion world spreads over 200 covers of magazines, ranging from the iconic "Castway Kate [Moss]" for British Vogue, Penelope Cruz for W Magazine, to an iconic Vogue China issue featuring 10 of the most powerful women in China. And if you need further proof of her star wattage, she was also "the first makeup artist in the world that has had the cover of American Vogue, French Vogue, British Vogue all at the same time — all of them September issues."
The turning point
Besides putting her makeup skills to good use for fashion shows and editorial shoots, the British makeup artist also served as a creative consultant for leading brands like Tom Ford, Armani and MAC Cosmetics. But she wanted more out of life. "I felt frustrated as a makeup artist," she laments. "I knew I always wanted to have a brand, a global one, ever since I was a child in boarding school putting makeup on. When you're working for other brands, you're working in their DNA. I had this frustration. Charlotte Tilbury can't exist for other brands. I had to exist for my own brand. I had looks and textures I wanted to game change".
The first product she created was the Magic Cream.
"It came about when I worked backstage with models who were exhausted. They'd have flared up skin from flying in from New York, Paris, and London doing 60 fashion shows. I needed a cream that would turn skin around not in 28 days, but 28 seconds."
Tilbury began mixing up a cream herself backstage. The models loved it, and so did the crowds. It was sold out in six minutes during its North American launch. Today, as Tilbury tells us, it's used by everyone from bankers and Hollywood celebrities to women all around the world.
Her midas touch
Tilbury's mantra is simple: To make every women the best versions of themselves.
While this may sound trite, this philosophy is ingrained in every aspect of her business, from her products, branding, and even the beauty mogul herself. "I never want to tell someone 'Hey your makeup looks beautiful'. I want to go 'Wow, your eyes look mesmerising, and your skin looks beautiful.'"
This attitude is certainly refreshing, in a time where the beauty world is seeing a mass movement towards skincare.
Tilbury lives and breathes makeup — her husband has never seen her without it. "It's important to keep the mystery alive. I feel fabulous, and I get what i want," she says with a guffaw. Makeup is her form of empowerment. "I have always been a big champion of speaking about beauty in a different way. Positively. [For instance] I never used the word anti ageing". For her, makeup is painting magic. "It's painting power, confidence, a frequency".
"In life, you can have it all"
Tilbury is clearly a woman who knows what she wants, and goes for it. When asked about how she balances life at work, marriage and her kids, she confidently tells us that "you can have it all". But she acknowledges that she wouldn't be where she is without the people around her. "I have dream teams everywhere. At work, it's the labs, the PR, the marketing, the finance. At home, it's my nanny, my housekeeper, my family, husband, sister, and nieces who help with my kids. I'm lucky to have found incredible people that help make my dreams come true."