Founder of Flower Diamonds Belinda Chua enjoys tinkering in the kitchen whenever she gets a break from running her 24-year-old jewellery business.
"I learned how to cook from my mum, who was an exceptional cook," Belinda shares "I'm glad I picked up her skills through watching her from a very young age."
In fact, this ngoh hiang is her mother's original recipe. "It is a tradition in our family to have this dish during special occasions like Chinese New Year and birthdays," Belinda continues. "Whenever this dish is served, it brings back fond memories of my late mum, and of our time together with family and friends who also loved her ngoh hiang. Many people still remember her dish fondly, and we hope to keep this tradition going."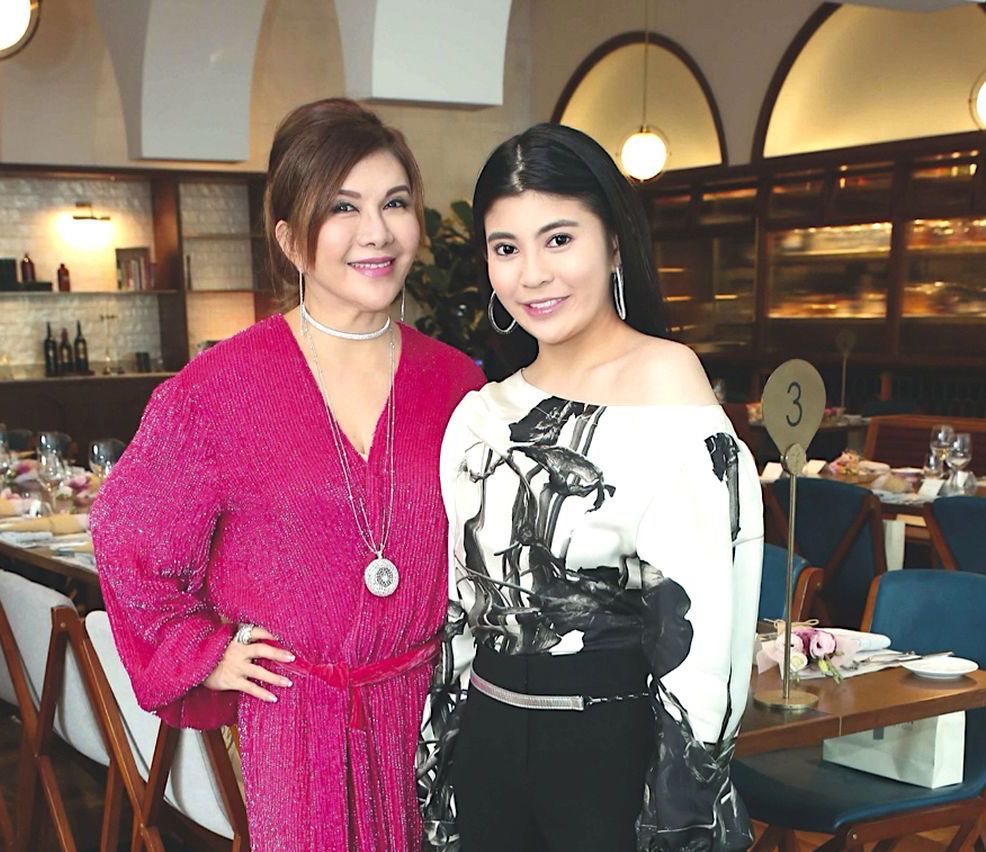 She continues: "This a local Singaporean dish that I am especially proud to introduce to and share with my foreign friends, who are always impressed and wanting more."
While the prep work can be numbing, Belinda assures that it's well worth the time.
"The ngoh hiang is best dipped in sambal belacan to add acidity and a spicy kick, plus it gives the dish an extra 'oomph' to round up the flavours," she adds. "It's a surprisingly versatile dish, and pairs well with most (if not all) alcoholic drinks due to its savouriness. Beer, white wine, whiskey and Champagne are my go-to for pairing. They all go well together."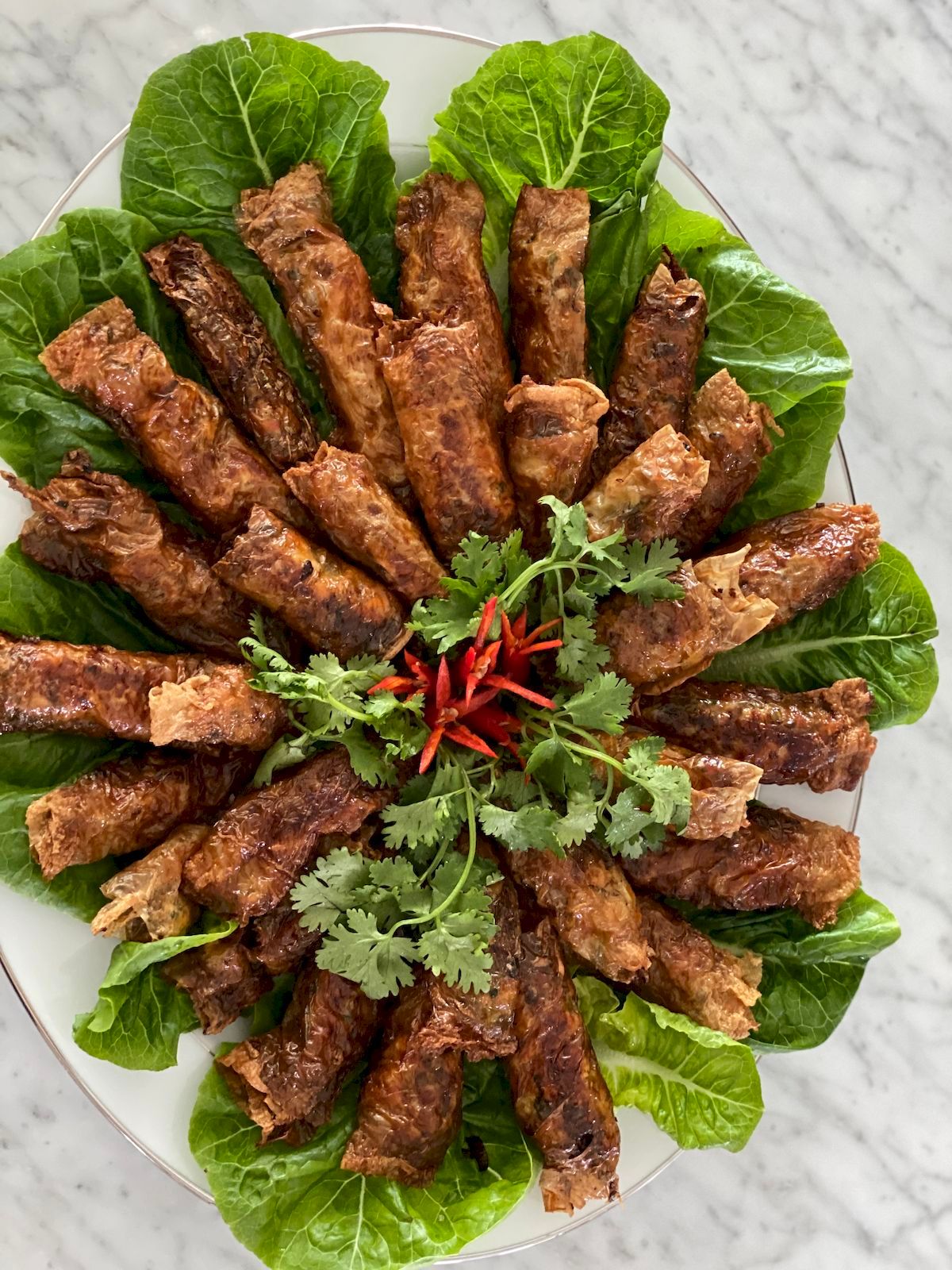 For her version, Belinda re-created a healthier version without pork and up the vegetable content for added crunch and fibre.
Ingredients (serves 4 to 8)
200g prawns
200g French beans
200g water chestnuts
200g carrots
200g turnips
200g beancurd
100g mushrooms
50g leeks
20g spring onions
20g Chinese coriander
½ teaspoon salt
½ teaspoon black pepper
1 pack of ngoh hiang wraps
Directions
1. Cut prawn and vegetables to small pieces and mix up all
2. Add salt and pepper to taste
3. Roll the sizes to 5cm to 6cm length and fry or air-fry to golden brown