Return to Women of Power
Previous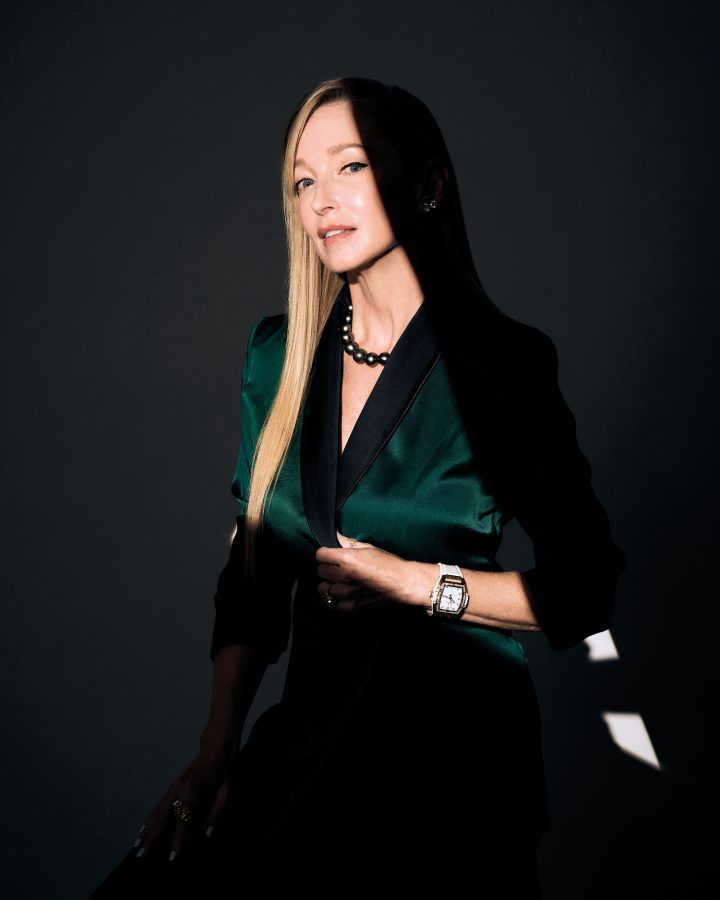 Paige Parker
Author and podcaster
In 1999, Paige Parker went on a trip around the world with renowned commodity guru Jim Rogers, who would later become her husband. Together, they made a Guinness World Record and visited 116 countries. It was a life-changing trip for Paige.
"I saw first-hand the nature of fate: how my path had been determined by where, when and to whom I was born. I understood my most basic privileges were not a given, and my daily concerns were light years from many in the world," recalls Paige, who has made it her mission to inspire others in her life. "I want my daughters and other women to stare down and fight against whatever obstacles are in their way. I try to set an example by living my life as such."
Paige's empathy towards the less advantaged has been greatly influenced by family members since her childhood. "My grandfather, Hilton Anderson, told me often how small efforts combine to create major change. He was a giving man and always in service of others. When he passed away, we found scores of I-owe-you notes of small loans to farm workers."
In March 2021, Paige launched her podcast "Pass the Power with Paige Parker" – an idea she'd had for a while but didn't get going until the pandemic, as the ensuing Circuit Breaker gave her the time to shape and develop the concept. Her objective was to create an in-depth series dedicated to young professionals, with conversations of hope led by some of the most brilliant minds in Singapore and beyond. The guests Paige has had on the podcasts so far include ambassador-at-large Prof Tommy Koh, Singapore Exchange CEO Loh Boon Chye and banker Tan Su Shan.
Paige believes that influence and empowerment are important for change. In that spirit, she also teaches a class at the Nas Academy, encouraging people to block out the "external negative noises" that impede them from success.
Paige lives a life of service to the community and the causes she supports. These run the gamut from education and the arts to gender equality. She serves on the boards of the Asian Civilisations Museum and United Women Singapore. One of her biggest prides is the growth of the Singapore Ballet, of which she is also a board member. Today, the organisation offers two pre-professional training programmes for young students considering a professional dance career.
To drive home the importance of the arts in our society, Paige quotes Edwin Tong, Singapore's Minister of Community, Culture and Youth, during his appearance on her podcast. "Having the arts to help us build a common identity and share our heritage is not secondary to our lives." She adds emphatically, "The arts really do matter. They make us whole.
Paige wears the Hublot Spirit of Big Bang King Gold White Diamonds 39mm
Photography: Bryan Foong/BF Studio; Art Direction: Audrey Chan; Hair: Christvian Wu; Makeup: Wee Ming, using Dior Beauty
Next