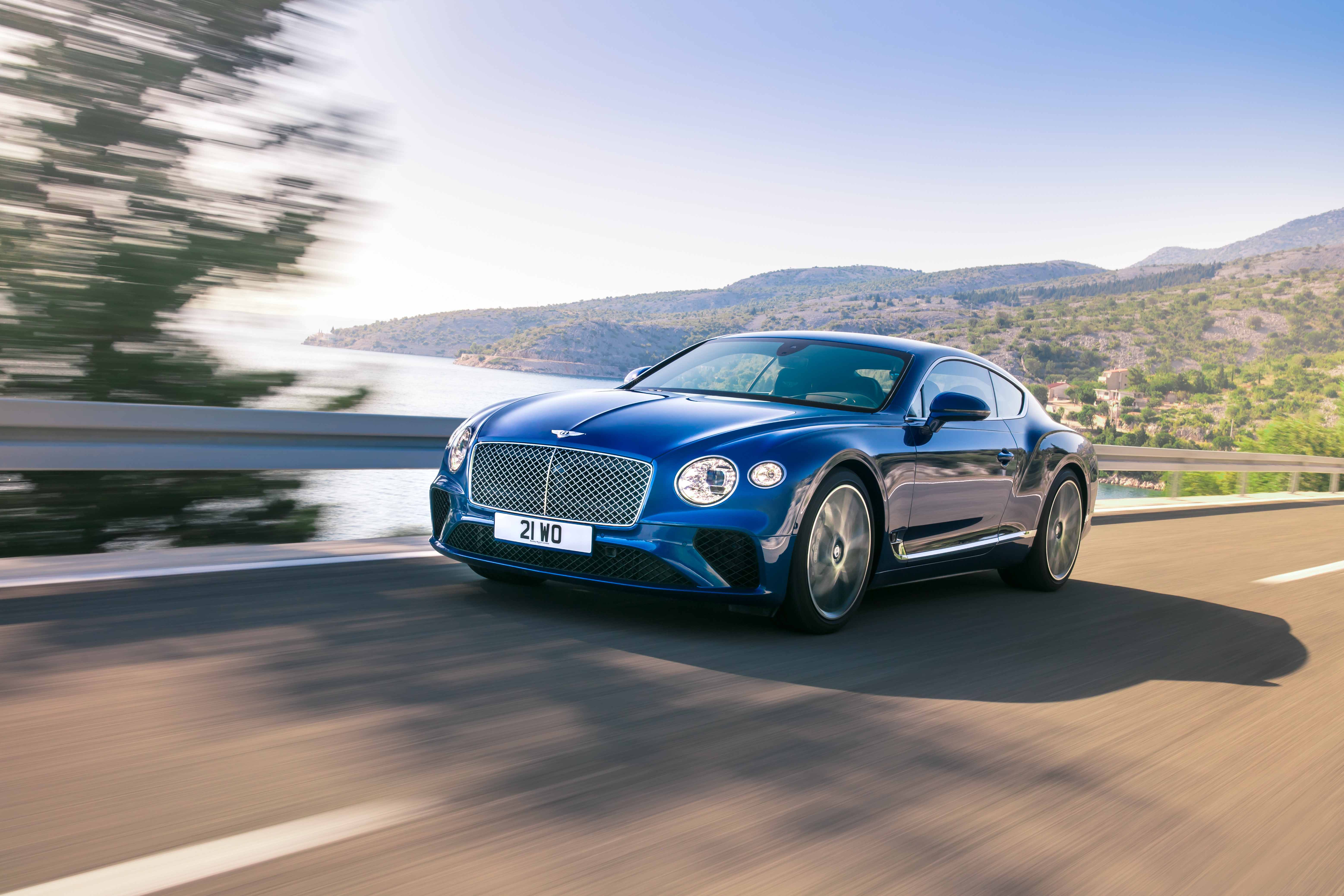 It's been sneak-previewed several times and in several stages of disguise, but now, almost a week away from its unveiling in the metal at the Frankfurt Motor Show, Bentley has finally whipped the wraps from the third-generation Continental GT. And though this latest model bears distinct similarities to the car it replaces, it's also perfectly clear that, from the wheels up, it's an entirely new motorcar.
Exterior styling of the new Conti is more aggressive, sculpted and muscular – indeed, it appears both lower and wider than its predecessor, though its dimensions are largely similar. Beneath the surface the changes are much more radical, with a lighter MSB platform – developed in partnership with Porsche and made from high-tensile steels and aluminium – to replace the old Audi-based underpinnings.
Thanks to three-chamber air suspension with continually variable Dynamic Ride System damping, not to forget a more balanced weight distribution and all-wheel drive, the new chassis should uphold the Continental GT's mission statement of being "the definitive luxury grand tourer" by offering superlative ride and handling. The third-gen GT will be considerably quicker than the outgoing car, too, with 626bhp and 900Nm from its enhanced W12 engine (V8s, hybrids and higher-performance variants will follow in due course); it dashes from zero to 100km/h in just 3.7 seconds, while maximum speed rises to 333.
We're just as bowled over by the new Continental's interior, a sumptuous and visually stunning mix of old-world craftsmanship, state-of the art technology and contemporary style that's likely to set new standards for automobile-cabin design. Among the highlights are a fully digital instrument panel, a rotating display panel with three different settings, a 12.3-inch touchscreen, "diamond-in-diamond" leatherwork and exquisite knurling on control rotaries and vents.
Prestige was privileged to be invited to a recent preview of the Continental GT at the Crewe factory, and can confirm the car is every bit as stunning as it appears in these photographs. As to how it drives, we're hoping to bring you our impressions in the coming months.