Born in 1982 in Shihezi, a city skirted by the railway in the foothills of the Tian Shan mountain range in northern Xinjiang Province, artist Zhao Zhao has come a long way.
Today, based between Beijing and Los Angeles, Zhao is one of China's most promising generation of '80s-born artists, having exhibited around the world at institutions such as New York's MoMA PS1, UCCA Beijing, MAXXI in Rome and Berlin's Museum of Asian Art.
This season, there's also a high-profile collaboration with French luxury-goods giant Louis Vuitton on its Artycapucines handbag project, for which the brand sought out a diverse list of six international artists to reimagine the handbag with a tabula rasa – Beatriz Milhazes, Jean-Michel Othnoiel, Josh Smith, Henry Taylor and Liu Wei, as well as Zhao Zhao.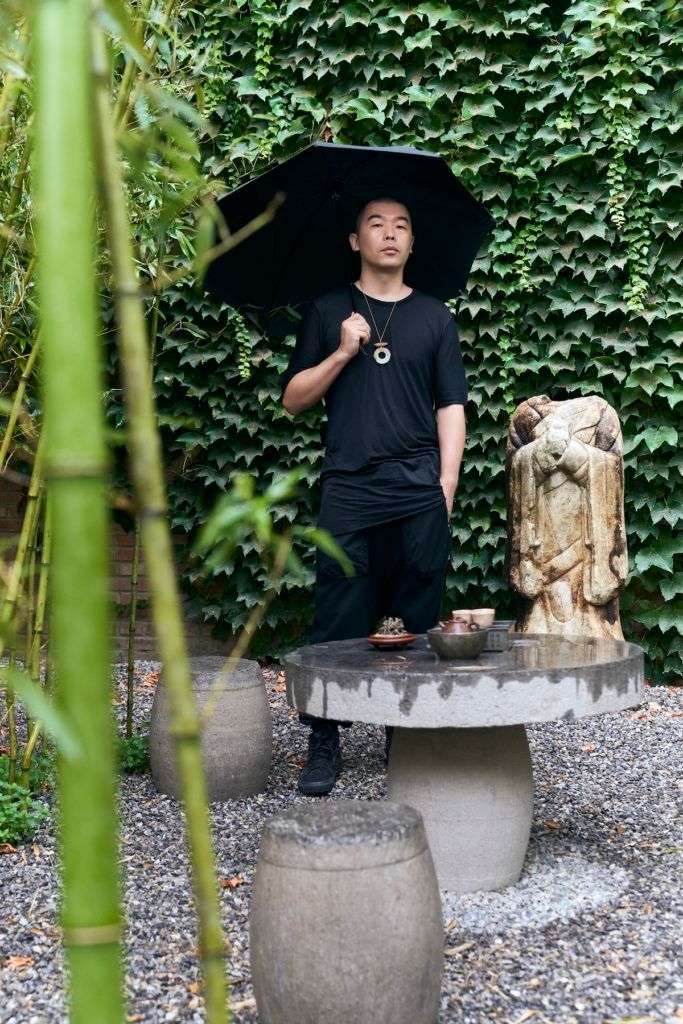 The challenge of taking on the Capucines handbag, which was introduced in 2013, was an odd one for this artist. "At first," he says, "I was quite curious about how the collaboration between my art and a brand could proceed without sacrificing or undermining the syntax of the artwork."
He eventually chose to base the project on his 2018 sculptural piece In Extremis No 3, a work that explores the process between life and death, through an abstractified image of a dead cat on an asphalt road, "like a beautiful carpet".
"It's more of a comment on the human condition rather than a brutal death of an animal," explains the artist. Profound and universal, the choice to apply this particular work to the Capucines bag came with the intention that the art-fashion project wouldn't be just "fancy or functional", but "also represent my understanding of the state of in extremis – the 'moment of death' in medical terminology – something weighty and philosophical".
"It's the flashback of an entire life, in which pain, happiness and beauty are all important elements," Zhao says. "I realised that it can be presented in such a way that has its meaning and significance transposed from the original media of asphalt and metal on to a bag, which in a way extends my work to another plateau."
While the original In Extremis No 3 is an assemblage of brass, stainless steel, black iron and blue steel, Zhao transposed the metal components into 353 individual laser-cut leather patches, embroidered, pattern-printed or worked into relief, that were then meticulously sewn together into Zhao's design on the bag. The result is a beautiful riot of texture, in a tight edit of colour (black, white, navy and gold), as if Extremis and its pattern had been wrapped or moulded around the entire bag.
Zhao initially studied oil painting at Xinjiang Art Institute, but after relocating to Beijing his work soon saw him move on to creative expression through sculpture, radical installation work, film and even more active performances."I was born in Xinjiang and lived there for 19 years, but it never felt like home," Zhao says. "I wanted to leave from a young age and decided to go to Beijing. It was the only place where you could feel connected to how China was operating, which I felt would, in turn, help me to understand myself."
There, that bold evolution of media, alongside the exploration of fundamental themes – including historical impermanence in contemporary society – was a series of huge creative leaps that made him into such a fascinating figure in China's contemporary art scene. "My early experience with art came in the late 1990s," he explains. "At the time, many Chinese artists were immersed in German Expressionism or American Conceptual art, but what impressed me the most was performance art."
Then progression of his ideas and chosen medium was deeply influenced by the "social sculptures" of German artist Joseph Beuys, who also used a vast array of media to articulate personal, humanistic and social issues. It inspired Zhao's pushing of his own artistic boundaries in how he explores themes of individuality and free will as part of a generation of Chinese living through enormous and rapid social change.
"In particular," he recalls, "I was inspired by Beuy's work entitled I Like America and America Likes Me, in which he shared a small enclosed gallery space with a live coyote for three days, slowly befriending the wild animal in the process … and though I'd started my career as an artist with painting, seeing this kind of fearless work encouraged me to explore sculpture, filmmaking, installation and performance."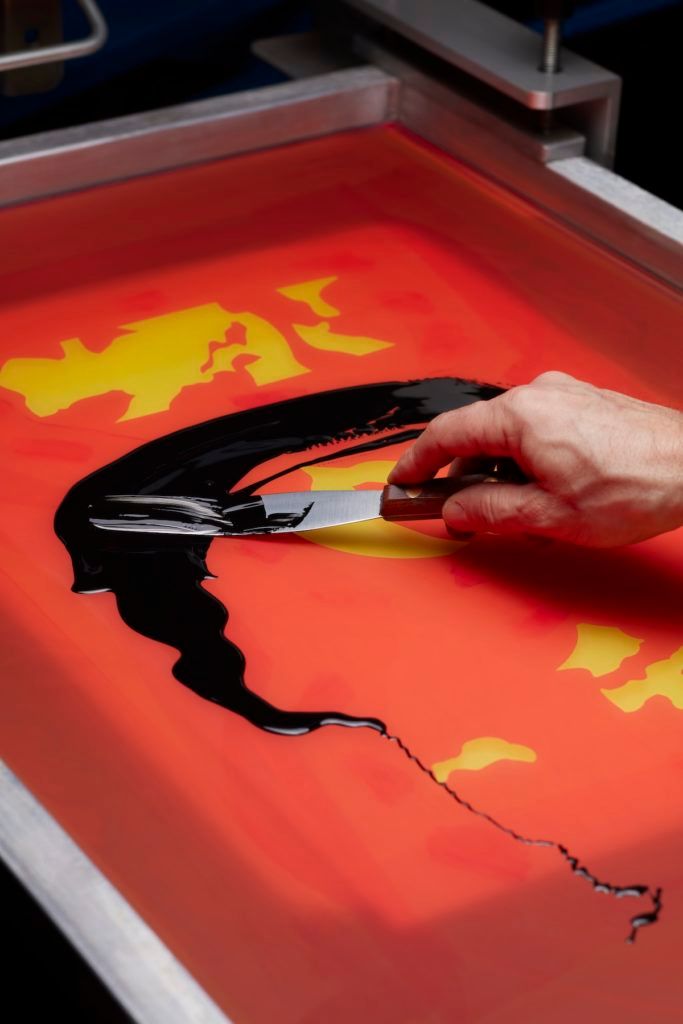 There's been an established tradition of work with bold, often contrarian contemporary artists at luxury, fashion and heritage giant Louis Vuitton. The most famous and memorable collaborations are still those with Japanese art "star" Takashi Murakami, but there have been others with the likes of Yayoi Kusama, Stephen Sprouse, Damien Hirst, Jeff Koons and Cindy Sherman.
In fine art, patronage by such a powerful entity as the LVMH group has its own kudos in the industry, along with obvious perks. The development of that relationship will be interesting to watch in the future, especially in going beyond mere models of patronage, while keeping the integrity of the artist's vision intact.
"That Louis Vuitton approached me and also the determination of the artisans to bring this piece to its completed form represents huge respect to me and my artwork," says the artist. "During the process of testing different materials and colours, I felt that we weren't just repurposing the artwork, we were actually upgrading it."
The new object itself, the fashion perspective, a new audience and a new medium, all made it a fascinating project, says Zhao, before asking no one in particular: "Where will the bag go? What will happen to it It's a bit like a movie without a script."
(Main and featured image: The Louis Vuitton Artycapucines bag)
This story first appeared in Prestige Hong Kong.