Remember when Parasite had a record-breaking clean sweep at international award ceremonies, particularly the Oscars in 2020?
While Korean dramas have amassed a loyal following of viewers globally, the success of Parasite launched a surge in interest towards Korean thrillers. Some excellent movies and shows in 2020, such as #Alive and The Good Detective, have only contributed in the further popularity of this genre outside of the country.
We've curated a list of the most acclaimed films and series that have gone on to become cult favourites with audiences around the world.
(Featured and main image: IMDB)
Best Korean thriller movies & series to binge-watch this year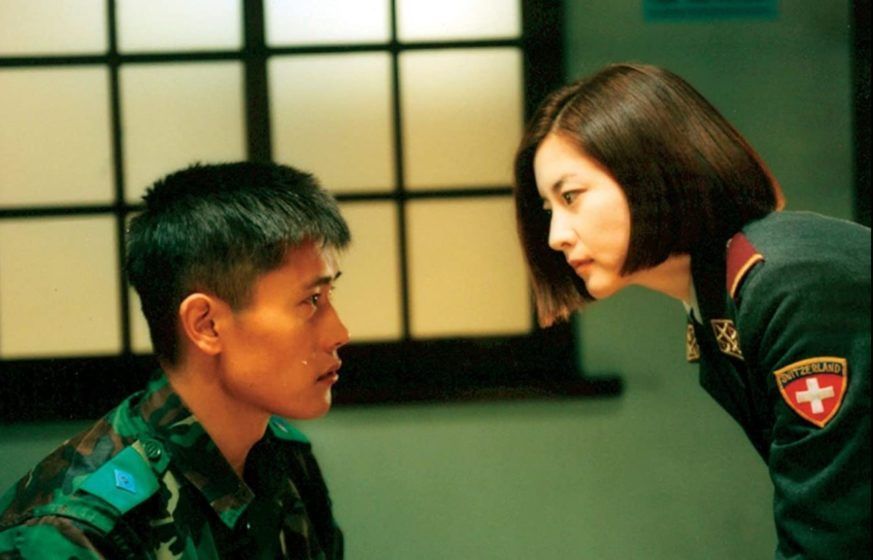 Joint Security Area
When a fatal shooting incident on the North Korean side of the DMZ threatens peace on the Korean peninsula, an international investigator (Lee Young-ae) is assigned the responsibility to find out the truth. The critically and commercially acclaimed film bagged numerous awards both at home and abroad. Released in 2000, the film's success catapulted actors Song Kang-ho (of Parasite fame) and Lee Byung-hun (Storm Shadow from G.I. Joe film series), who played soldiers from North Korea and South Korea, respectively, to stardom. It also proved to be a breakout hit for director Park Chan-wook.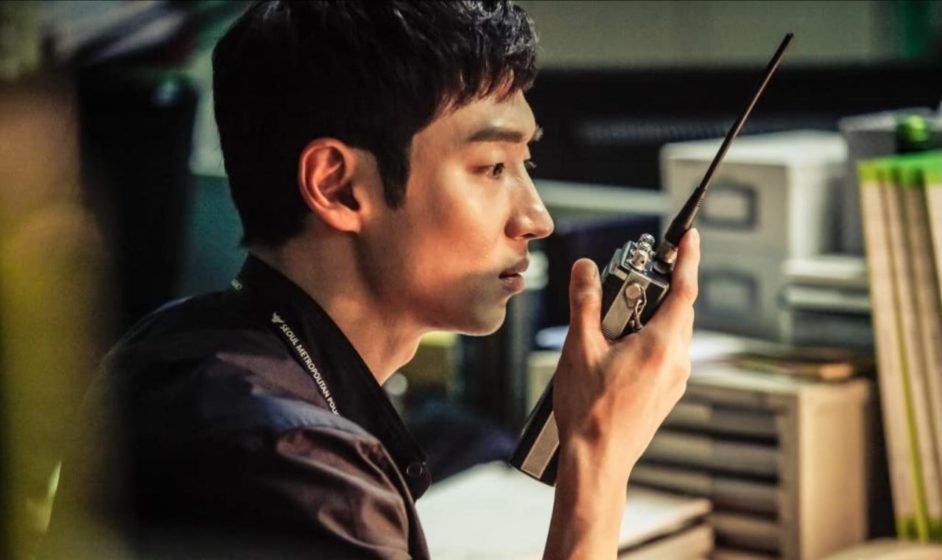 Signal
It is extremely difficult to weave a watertight story revolving around time travel, especially a thriller. (Remember 2002's The Time Machine?) But Signal not only gets the logic around time shifts and their resultant implications right, it also succeeds in making viewers anxious about what happens next after every episode. The story is of a young criminal profiler (Lee Je-hoon) working on cold cases in 2015 who finds a walkie-talkie that connects him with a detective from 1989 (Cho Jin-woong), who has been missing for decades in the current timeline. Together they race against time to solve these cases and, in the process, unearth secrets they never imagined they'd have to confront. The series is one of the most watched Korean dramas of all time, and rightly so.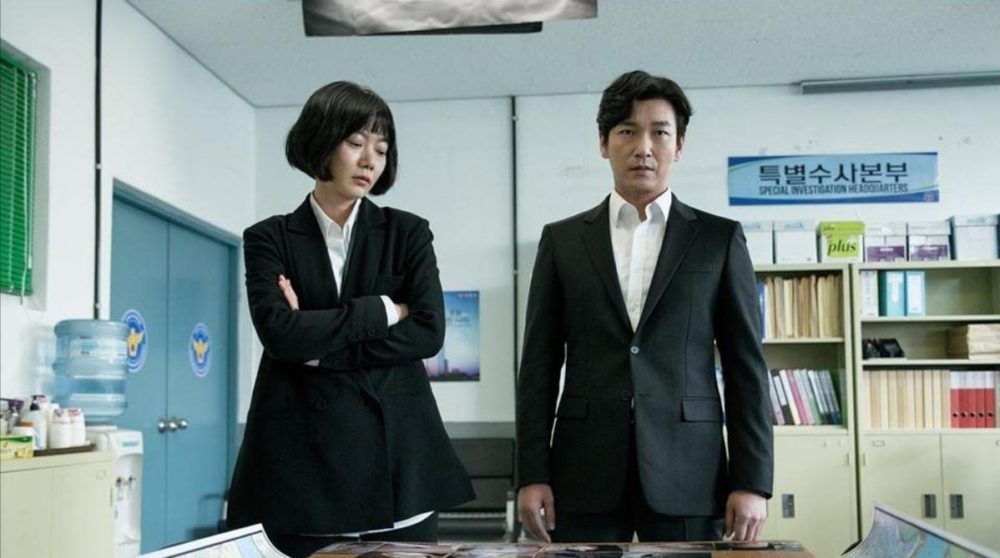 Stranger
Stranger follows a prosecutor (Cho Seung-woo) who has lost empathy following a surgery, and a dauntless cop (Bae Doona) trying to solve a murder case. As they progress, they find themselves increasingly getting embroiled in a major political scandal. The first season of the series was released in 2017. It won multiple awards and was counted among the best international shows of the year by The New York Times. A second season was released in 2020 to similar critical acclaim.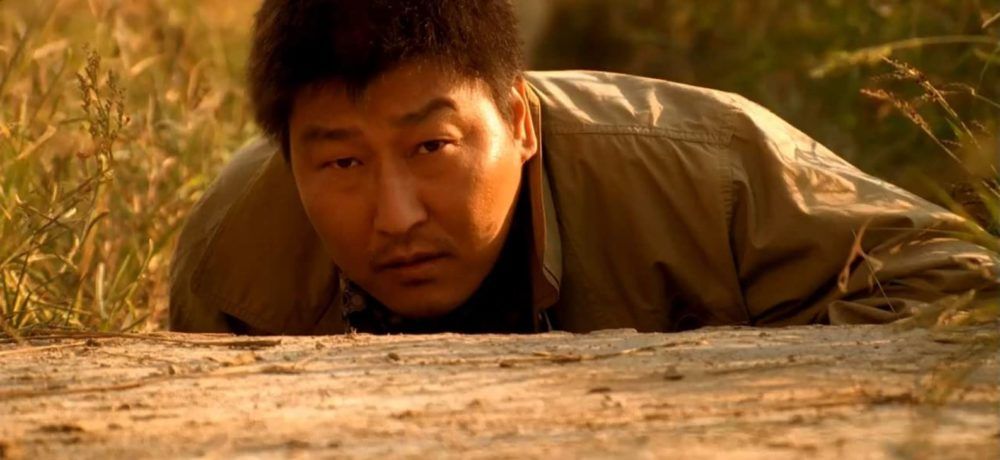 Memories of Murder
Considered by critics to be one of the finest mystery thrillers ever made in Korean film history, Memories of Murder is the film that turned Parasite director Bong Joon-ho into a household name in his country. Song Kang-ho stars as a detective in a small province who teams up with others to solve a series of rapes and murders that have left authorities baffled and people scared. Whether he can do so as his character ages is what keeps viewers hooked till the end. Unsurprisingly, the film won multiple awards following its release in 2003.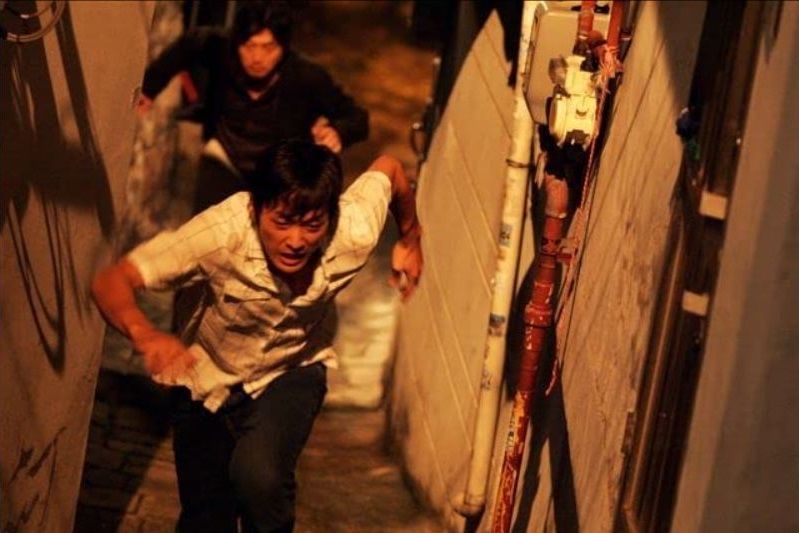 The Chaser
A former cop turned pimp (Kim Yoon-seok) is alarmed when some of his girls go missing. When he lays a trap to nab the one responsible, he finds himself in pursuit of a serial killer (Ha Jung-woo). The Chaser, which marked the feature film debut of director Na Hong-jin, is as fast-paced as its name suggests. Watch it for the brilliant Ha, whose bone-chilling performance turned him into one of the most sought-after actors at home.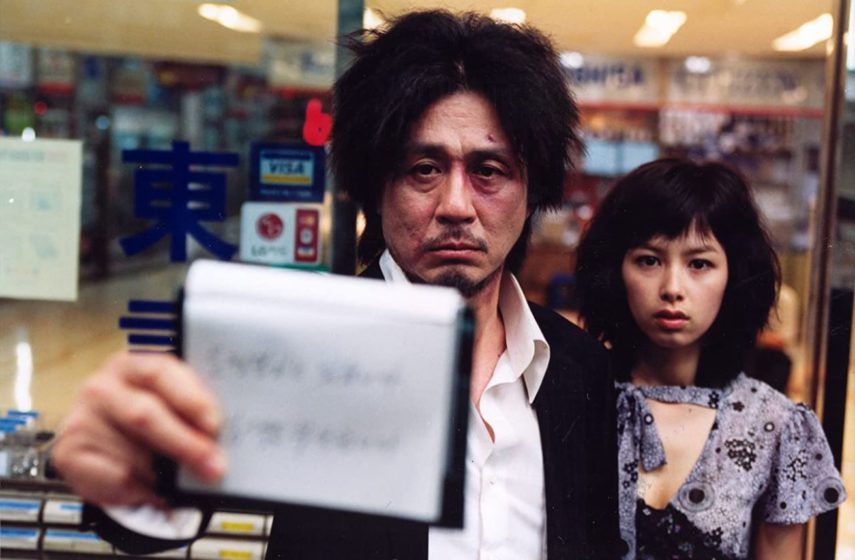 Oldboy
Choi Min-sik, who is widely hailed as one of the greatest actors in Korean cinema, plays a man kept in solitary confinement by a mysterious person for 15 years. Out for vengeance when he is suddenly freed, Choi's character realises that his ordeal is not yet over as he must find his perpetrator in five days. This 2003 film is the second of Park Chan-wook's 'revenge trilogy', the other two being 2002's Sympathy for Mr. Vengeance and 2005's Sympathy for Lady Vengeance. It is the most well-received of the three and thus considered by many as the director's masterpiece.

I Saw the Devil
In this visceral 2010 film by Kim Jee-won, an intelligence officer (Lee Byung-hun) goes after a ruthless serial killer (Choi Min-sik) after the latter kills his fiancé. The performances of the two actors in their respective roles lend intensity to the cat-and-mouse game that marks the high point of this crime thriller.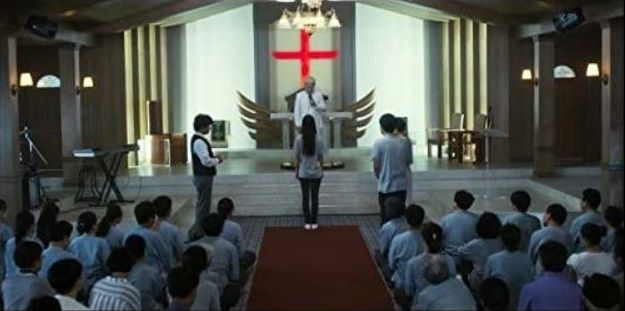 Save Me
The death of their son makes a couple become part of a religious cult, whose leader has his own designs for their daughter Im Sang-mi (Seo Yea-ji). A few years later the trapped girl is able to signal for help to a group of boys she knew from school. When a rescue attempt is launched by them, it brings forth horrifying secrets about the cult and thrusts their sleepy town into the centre of national attention. The 2017 drama is based on the webtoon Out of the World.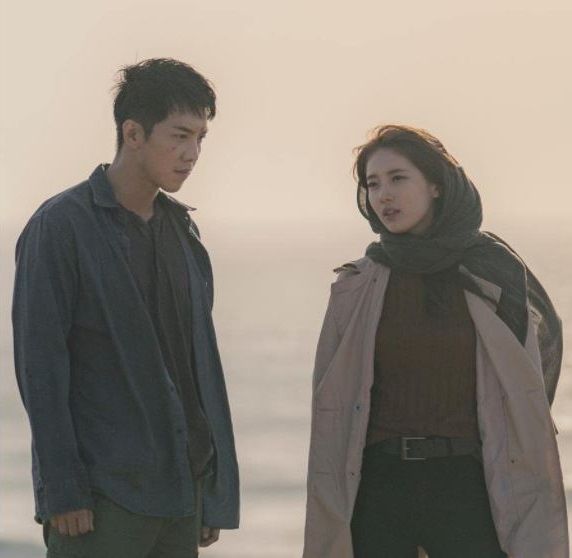 Vagabond

Stuntman Cha Dal-gun (Lee Seung-gi) finds his life come crashing down when he loses his beloved nephew in a plane crash en route to Morocco. Looking for answers to the tragedy, he stumbles upon an international conspiracy and realises that the people have not been told the truth. He then enlists the help of Go Hae Ri (Bae Suzy), an operative of the National Intelligence Service. The series was released in 2019.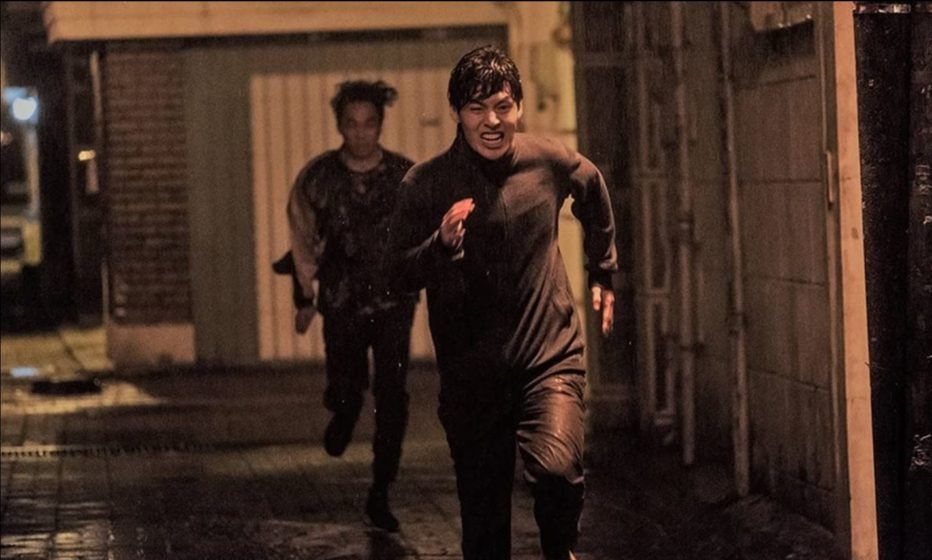 Forgotten
Jin-seok (Kang Ha-neul) has a seemingly perfect life with his brother, mother and father. One day his brother is kidnapped. When he returns mysteriously after 19 days, Jin-seok notices changes in his family's behaviour. He tries to find the truth behind his brother's abduction and is then confronted by a secret that puts his own life in jeopardy. The 2017 mystery Korean thriller is directed by Jang Hang-jun.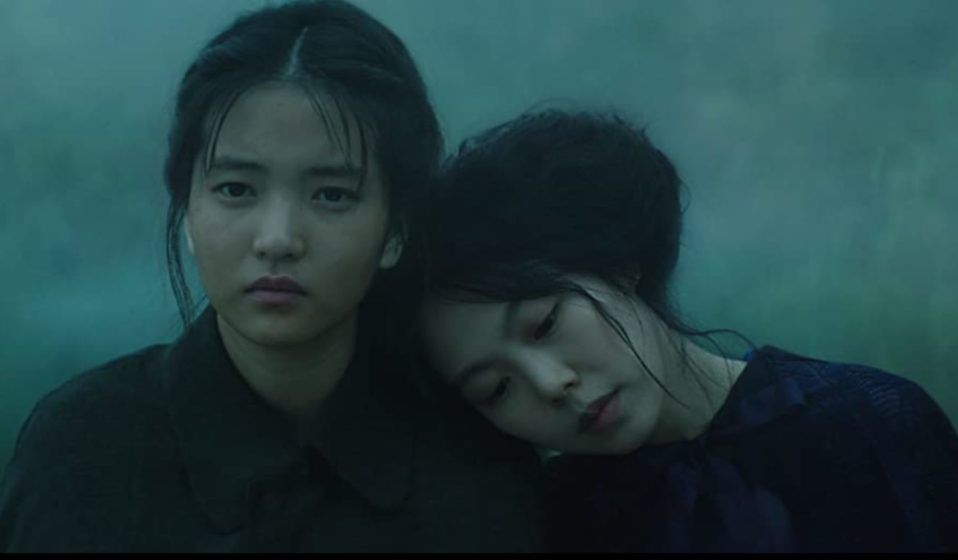 The Handmaiden
One of the best Korean thrillers, The Handmaiden is about a con man (Ha Jung-woo) who hires a poor handmaiden (Kim Tae-ri) to serve a rich Japanese lady (Kim Min-hee) in Japanese-occupied Korea. His true intention is, however, to use the handmaiden to cheat the wealthy woman out of her inheritance. Directed by Park Chan-wook, it won numerous international awards including the BAFTA for Best Film Not in the English Language in 2018.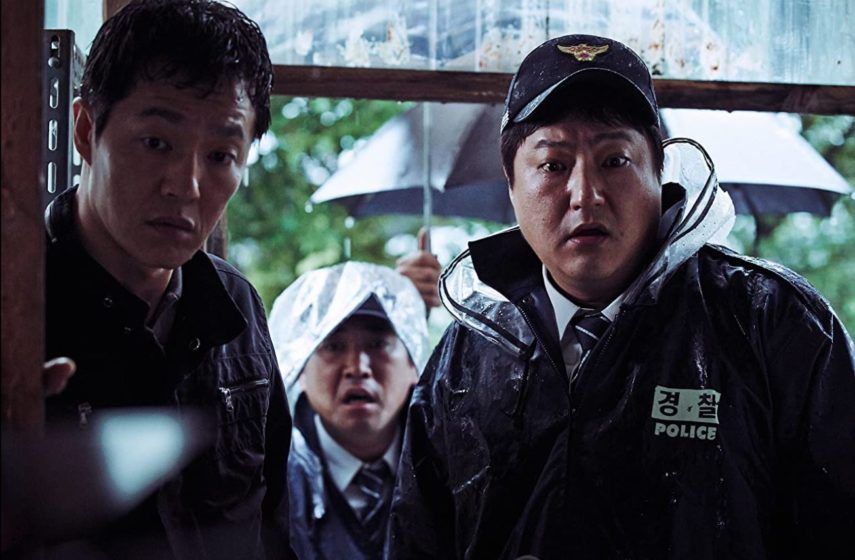 The Wailing
With a Rotten Tomatoes rating of 99 percent, the supernatural horror thriller is another gem from director Na Hong-jin. A cop (Kwak Do-won) is trying to uncover the mystery behind deaths and illnesses in a remote village. His situation turns grim when his own daughter becomes afflicted, even as a shaman (Hwang Jung-min) tries to help save the people from a Japanese stranger (Jun Kunimura) who everyone believes is a demon.
This story first appeared on Lifestyle Asia Singapore