Singapore's buzziest botanical studio has launched an online store featuring plants grown in its in-house garden.
Avant-garde, surrealist, non-conformist. This is how This Humid House is often described. Founded by John Lim, a 2019 Prestige 40 under 40 lister, it's run by a team of creatives with backgrounds in not just horticulture and floristry, but architecture and fine art.
Since its inception, This Humid House has shot to fame, with a start-studded clientele such as luxury brands Franck Muller, Kenzo, Cartier and Hugo Boss, and popular venues such as Straits Clan and Privé. What makes it unique is its raw, sculptural arrangements that emphasise the use of locally grown flora and fauna, such as muddy lotus roots found in a wet market.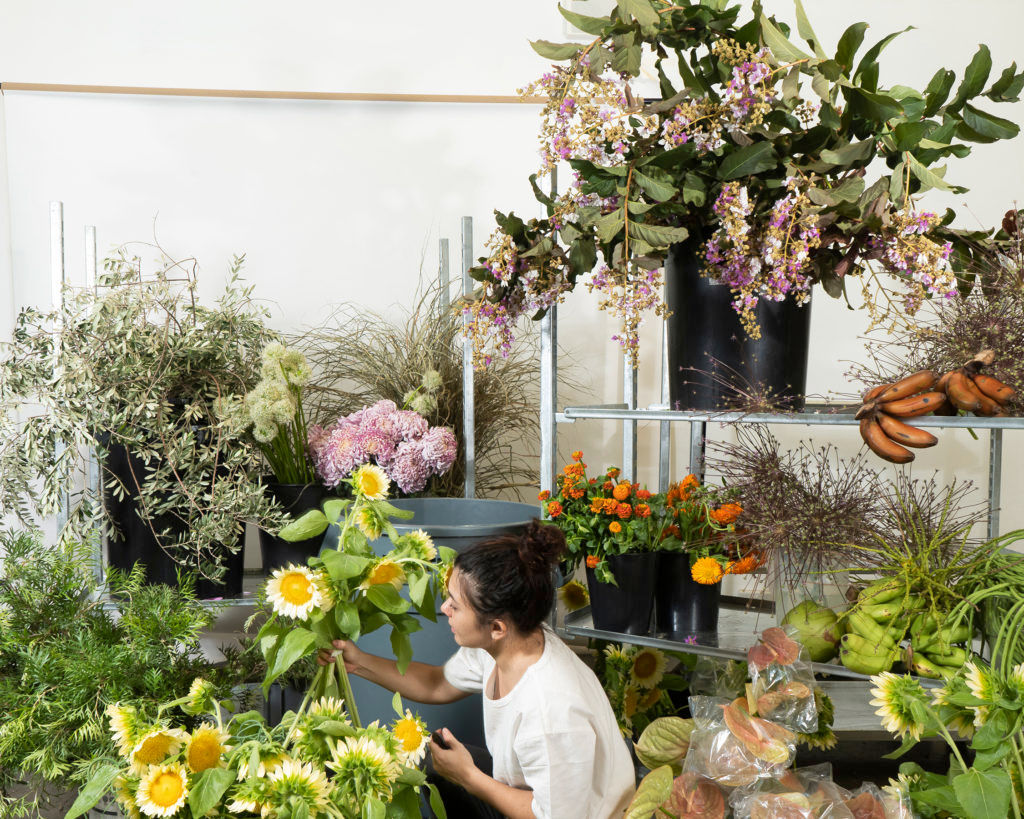 To make its products more accessible, This Humid House has recently launched an online store featuring its arrangements, unique objects, and botanical accessories, as well as tickets to its workshops.
Pick from bouquets and table arrangements, or sign up for a subscription to receive regular floral accents in your home. Best of all, its new additions include plants grown and freshly snipped from in its in-house garden. These are incorporated in its daily specials, which includes the Hari Hari, available in maquette and bouquet, and the Meadow that's created with curly foxtail lilies from the garden and arranged with garden-grown mistletoe fig, and housed in a low brass vessel.
All images are courtesy of This Humid House