Archifest 2020: We talk to designers and architects on green architecture, a climate-positive future and nature-centric design
Saving the world through architecture is the main theme at this year's edition of the annual Singapore Archifest, which takes place from September 25 until October 31.
In the face of climate change and public health issues alongside the worst pandemic this generation has faced, the hybrid event organised by the Singapore Institute of Architects features a variety of online and offline programmes and activities, and looks to examine how responsible design and new architectural ideas that benefit ecology and humanity have the power to transform our lives for the better.
In this first segment, we pick the brains of three eminent design and architecture experts, who will be participating as speakers at Archifest, on the important concepts and ideas relating to Climate, Nature and The Environment.
Green architecture
Vo Trong Nghia, VTN Architects, Vietnam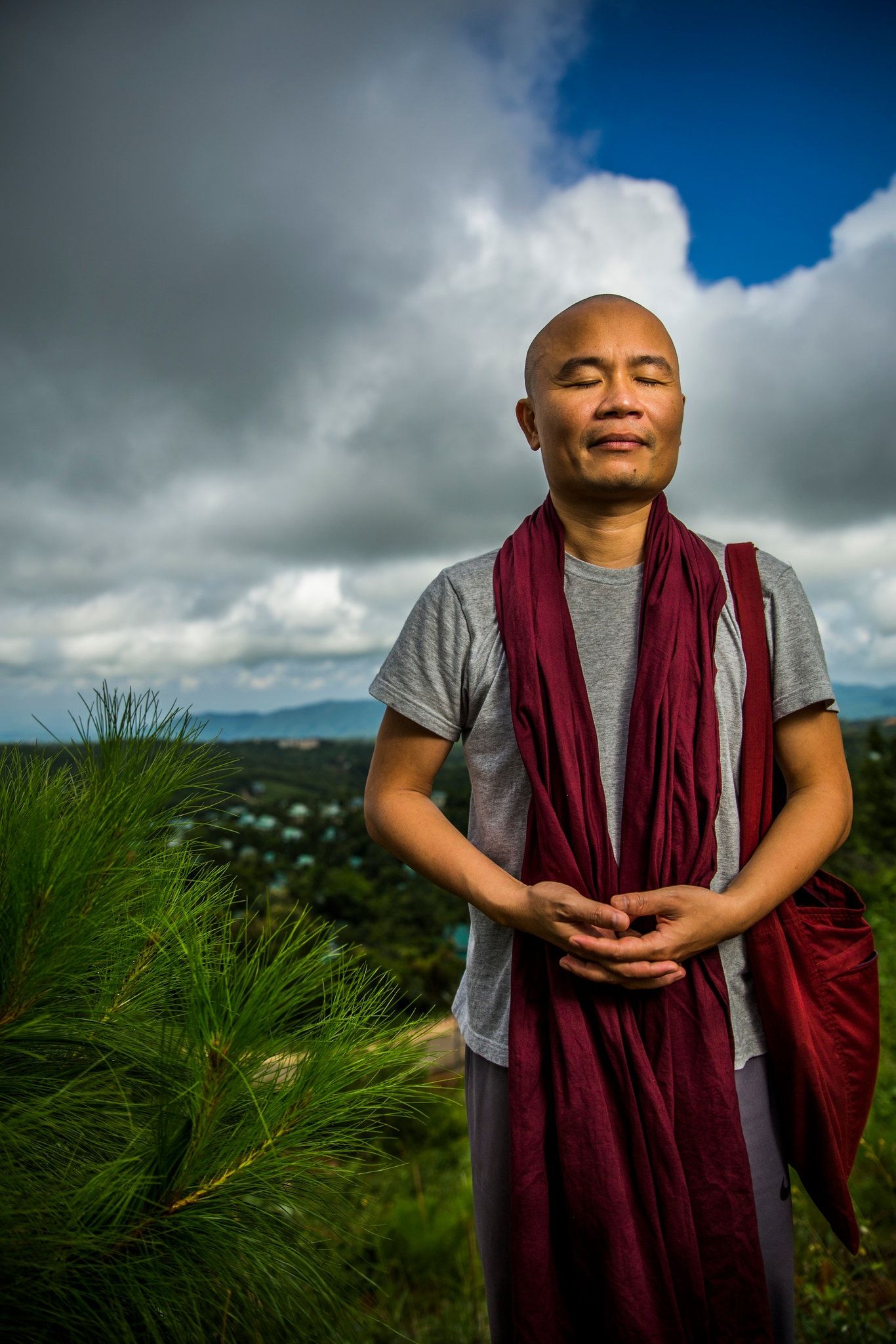 What is Green Architecture?
The approach champions building structures that minimise the harmful effects on the environment and human health, by choosing eco-friendly building materials and construction practices that help safeguard our natural resources.
To me, Green Architecture also means to live harmoniously with nature. I think we tend to create buildings that isolate us from nature, but when we stay in this environment for too long, it becomes uncomfortable. Through this approach, I want to create buildings that allow us to live inside nature, instead of apart from it.
When I was growing up in my hometown in Vietnam, I lived in a village where there was no electricity, until I was 21 years old. When you're in the heat, and the temperature is around 40 deg C., the shade from trees, water, and ventilation are essential. That's one of the reasons why I love trees and nature, and I still incorporate these elements in my designs.
In this new future, how can we incorporate more of this concept into our homes, even urban residences?
The best way to do this is to make the most use of natural energy. This can be done by using good ventilation to replace air conditioning, as I do in my home and office space, as well as recycling water or using solar panels to maximise the utility of what nature offers.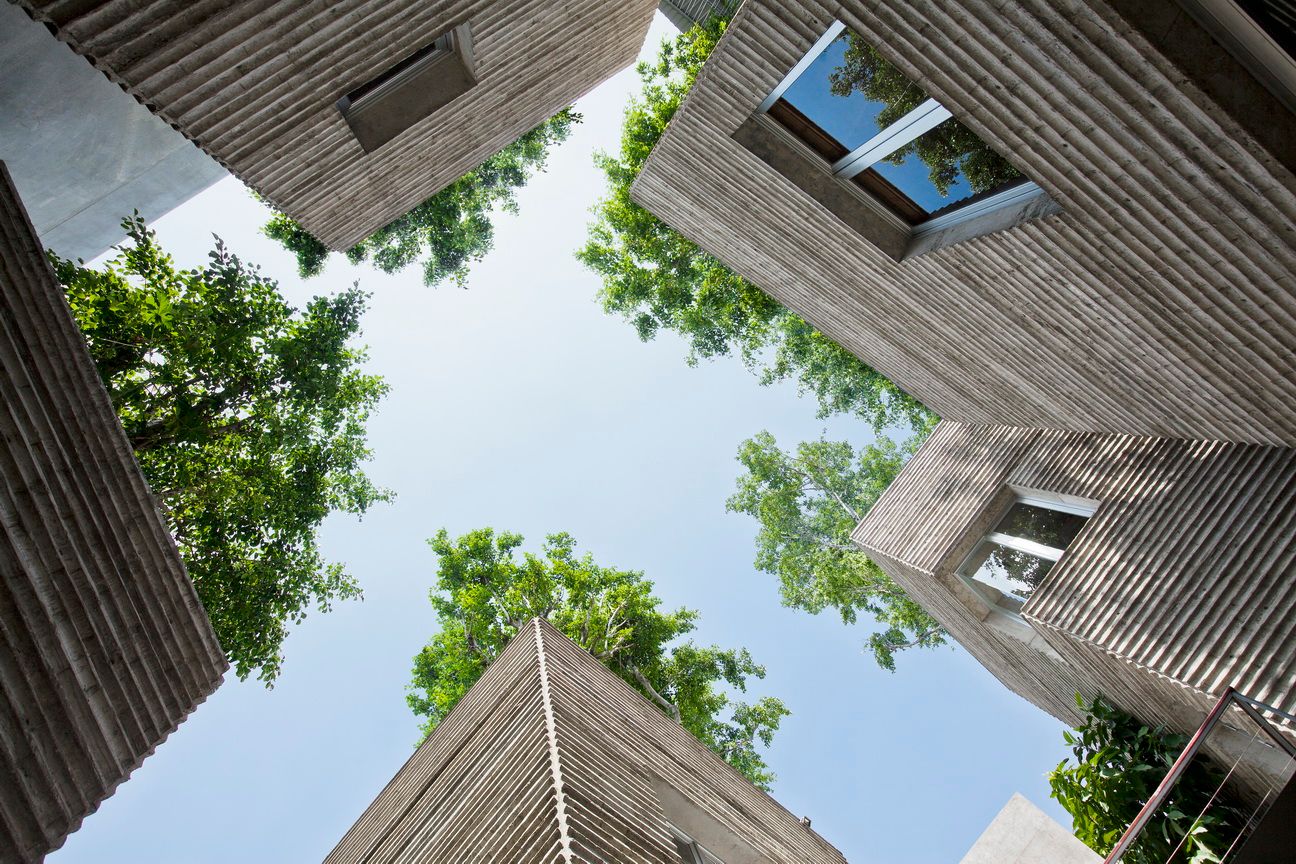 A major part of green urban living is also incorporating green practices into our daily lives. For instance, our office has a garden where we grow vegetables, and our staff can enjoy this organic produce every day. We also support all our staff to stay in accommodations within walking distance from our office space, allowing them to minimise their carbon footprints as they can walk to work, instead of taking the bus or a motorcycle. I believe that if more people here adopted such practices, it would go a long way in promoting sustainability, environmental and even human health.
Could you share an example of how you have incorporated green living in an urban context?
We design every building from small houses, schools, universities or resorts, as city parks. If we all do that, our cities will surely be greener. As part of our House for Trees project, we worked to incorporate green spaces into a city like Ho Chi Minh. Cities in Vietnam have diverged far away from their origins as rampant tropical forests, with only 0.25 per cent of the entire city being covered by greenery – our project is an effort to change that.
One of our prototypical houses, consisting of five concrete boxes, each housing a different program, were designed as "pots" to plant trees on their tops. These "pots" also function as storm-water basins for detention and retention, thereby helping to reduce the risk of flooding in the city when the concept is applied to more houses in the future.
Climate-positive future
Kelly Alvarez Doran, MASS Design Group, Rwanda & UK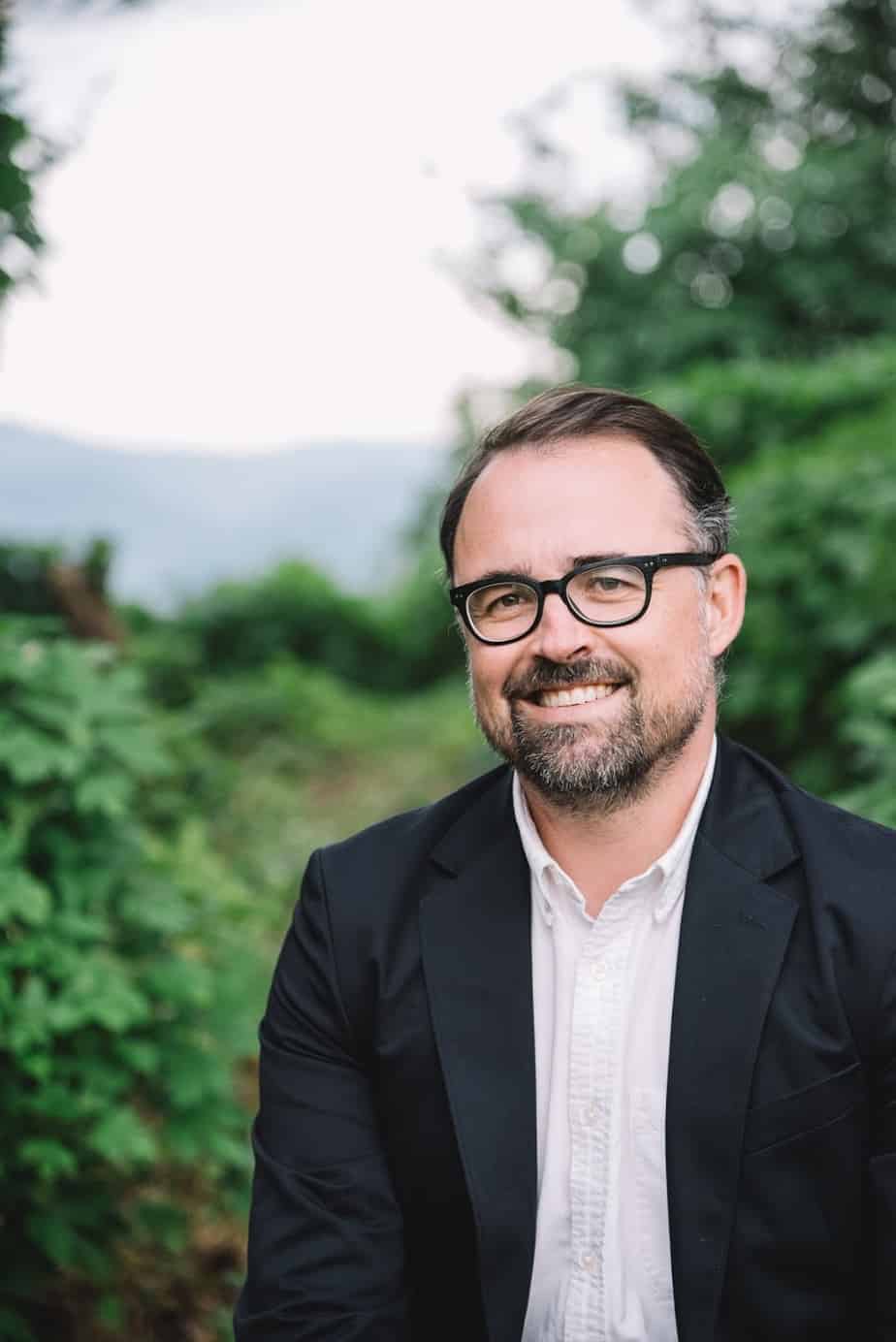 What does it mean to strive for a climate positive future?
Climate positive design represents a mindset shift from a focus on sustainability via operational efficiency towards a more holistic view of buildings (and the built environment) in their totality and across their entire life cycle.
All buildings, existing and future, need to first address the question of half posed by the IPCC (Intergovernmental Panel on Climate Change) – that is, how are we going to halve emissions this decade? To answer this, we need to see the building as part of a larger system of exchanges. For existing buildings: How is the energy it draws upon generated and transmitted? How green is your grid? How reliant on fossil fuels is your building's heating, cooling and power? How can you uncouple it from high-emission sources? From a material perspective: What is the provenance of the materials you employ in construction and renovation? What is the footprint – ecologically and socially – of these materials? What happens to them after they've reached their use?
Each of the questions have an associated footprint and handprint, and the answer to the climate crisis is both ecological and social. Architects and the broader construction industry need to grapple with this reality. If we can't understand where our materials come from, whose hands they pass through, and what forms of energy are required to transform and transport them, we ought not specify them.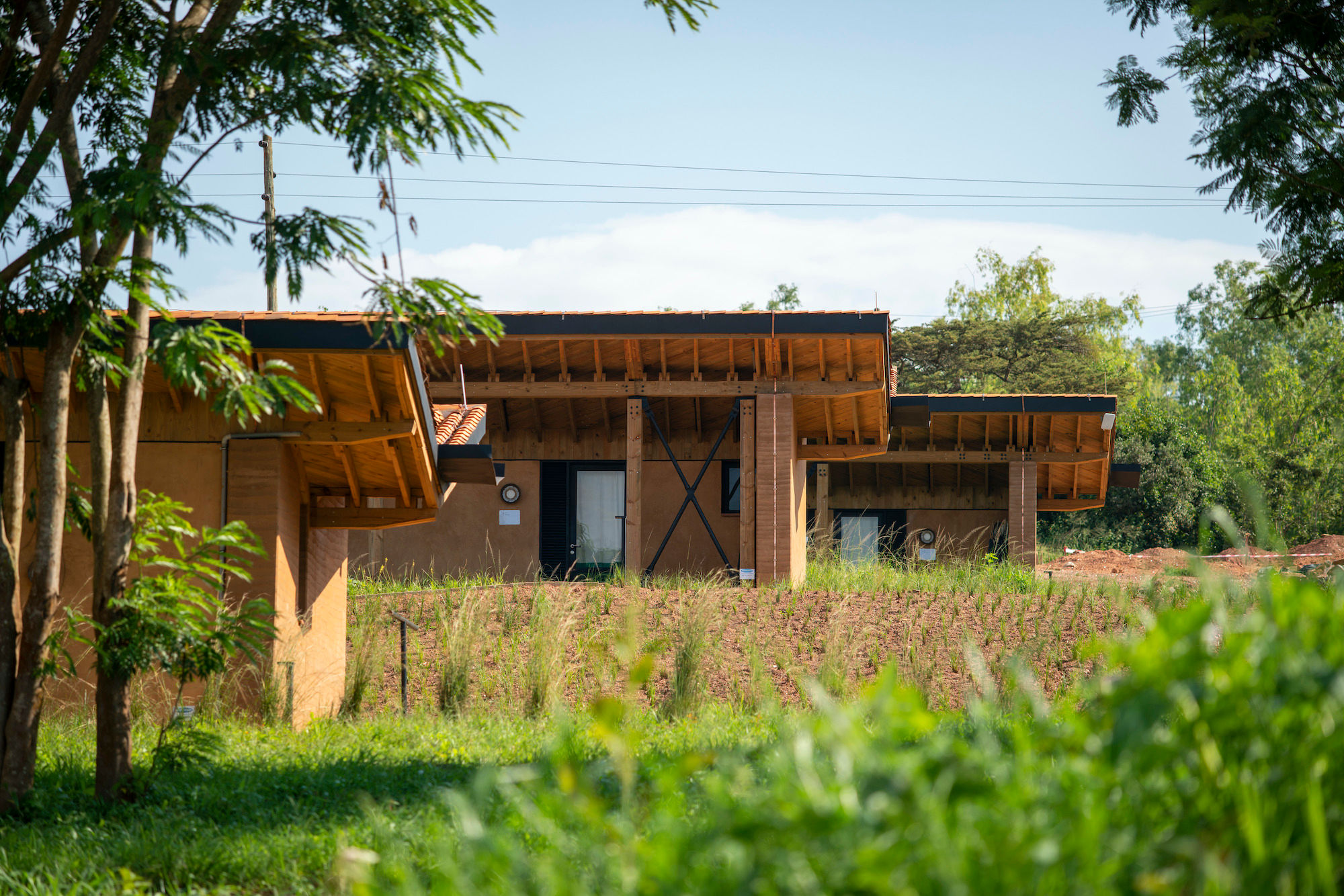 Can this idea be applied to urban areas, and how?
Absolutely. Buildings are inherently carbon intensive. projects claiming to be net-zero are nearly always either limiting their system boundaries to exclude an emission factor, or paying to offset their footprint elsewhere. CEO of Architecture 2030 Ed Mazria talks about cities as "mountains and carpets" from an emission perspective where city centres dominated by tall energy intensive buildings account for roughly 50 per cent of emissions, while the carpet of lower-rise residential areas account for the other half. Beneath these two areas is the urban fabric that largely exists to support our movement between them. An urban fabric that encourages non-fossil fuel-based transportation, public transportation and evapotranspiration is one that can begin to help erode these mountains. Alternatively, one that encourages the opposite only serves to push them higher.
You're also going to speak about Regenerative Architecture. Tell us more.
The Rwandan Institute for Conservation Agriculture (RICA) is our best example to date. We've focused on the entire lifecycle of the project to ensure the project will be climate positive – through site regeneration – this decade. We've done this through a careful analysis of the site to establish conservation areas, then a landscape plan based on One Health principles to rebuild both ecological and agricultural productivity. To reduce the project's embodied footprint, we focused on locally sourced earth-based structures to reduce cement and steel, as well as wood roofing in place of the standard steel. The project is entirely off-grid, relying on a solar array to power the campus, including a water system that draws from and drains back into the lake. Working with RICA we're developing a reforestation that will serve to sequester and inset the project's carbon footprint entirely on site.
Nature-centric design
Chu Yang Keng, IX Architects, Singapore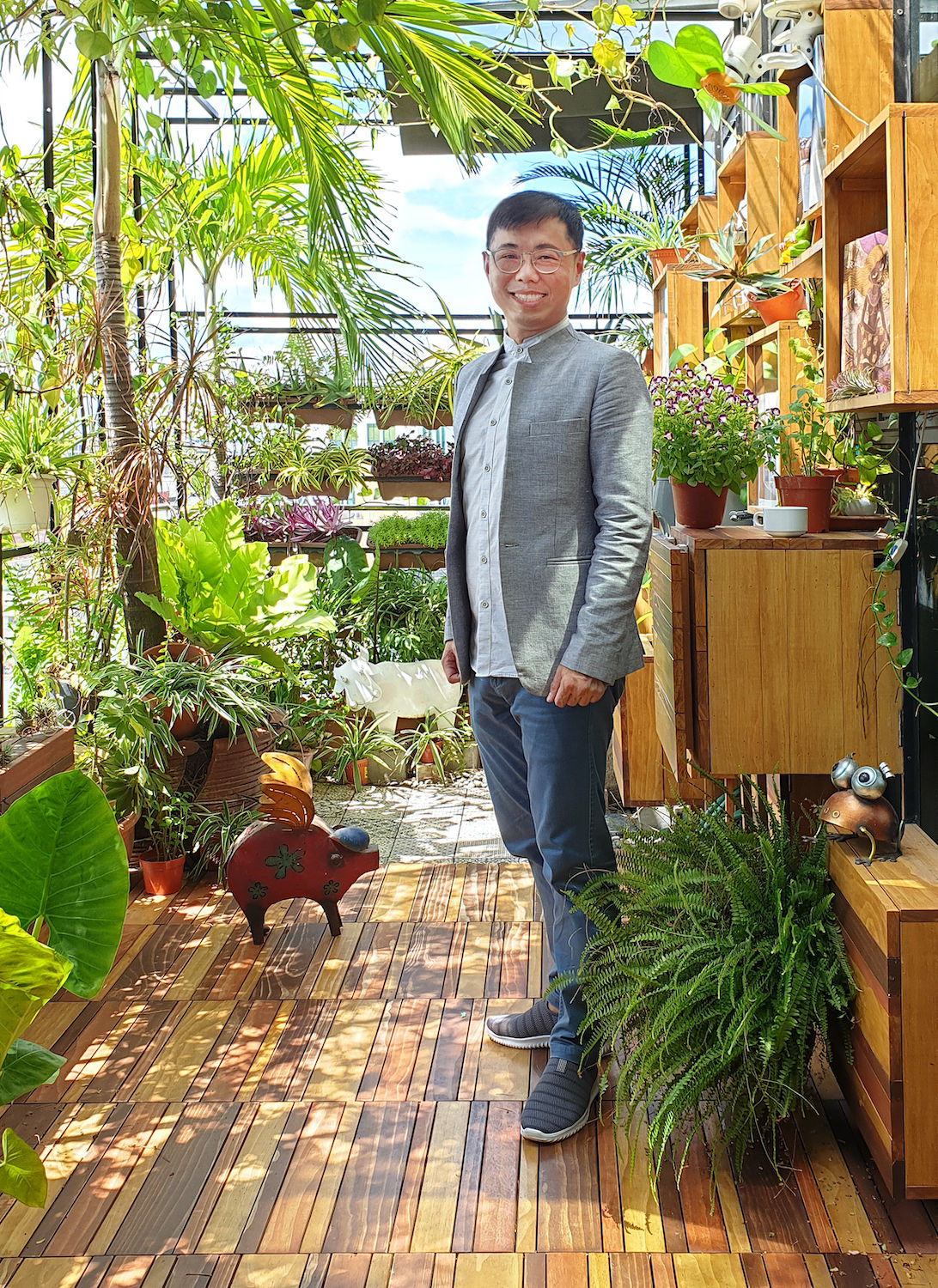 With dense, high-rise housing in Singapore, how can nature-centric design be incorporated more into our living spaces?
Firstly we have supportive government policies that encourage our developments to embrace a strong presence of nature, and we should continue to build on that. Secondly, developers and architects could introduce spaces that have more sensorial access to connect with the outdoors, for example terraces, balconies and vertical green walls. These spaces should be engaging and enable natural transformation to evolve with time.
While designers could put in place suitable green environments, we need more ground-up initiatives for communal greenery to provide a form of ownership for the occupants. This will also bring about a sense of belonging and also fulfill the vision of sustainable ecology.
What are the benefits of adopting nature as one of the key elements of our homes and space?
Undoubtedly, being close to nature and green spaces have several benefits like providing a sense of calm, enhancing personal wellness and promoting therapeutic healing. These green features can also be extended to our working space. In the broader context, strong natural elements in our built spaces help reduce the destruction to our environment with lower temperatures, cleaner air and better spatial ambience. Additionally, when we incorporate nature into our living spaces, we enable wildlife to co-exist with us. An environment filled with sustainable nature is a healthier space for us to live and grow.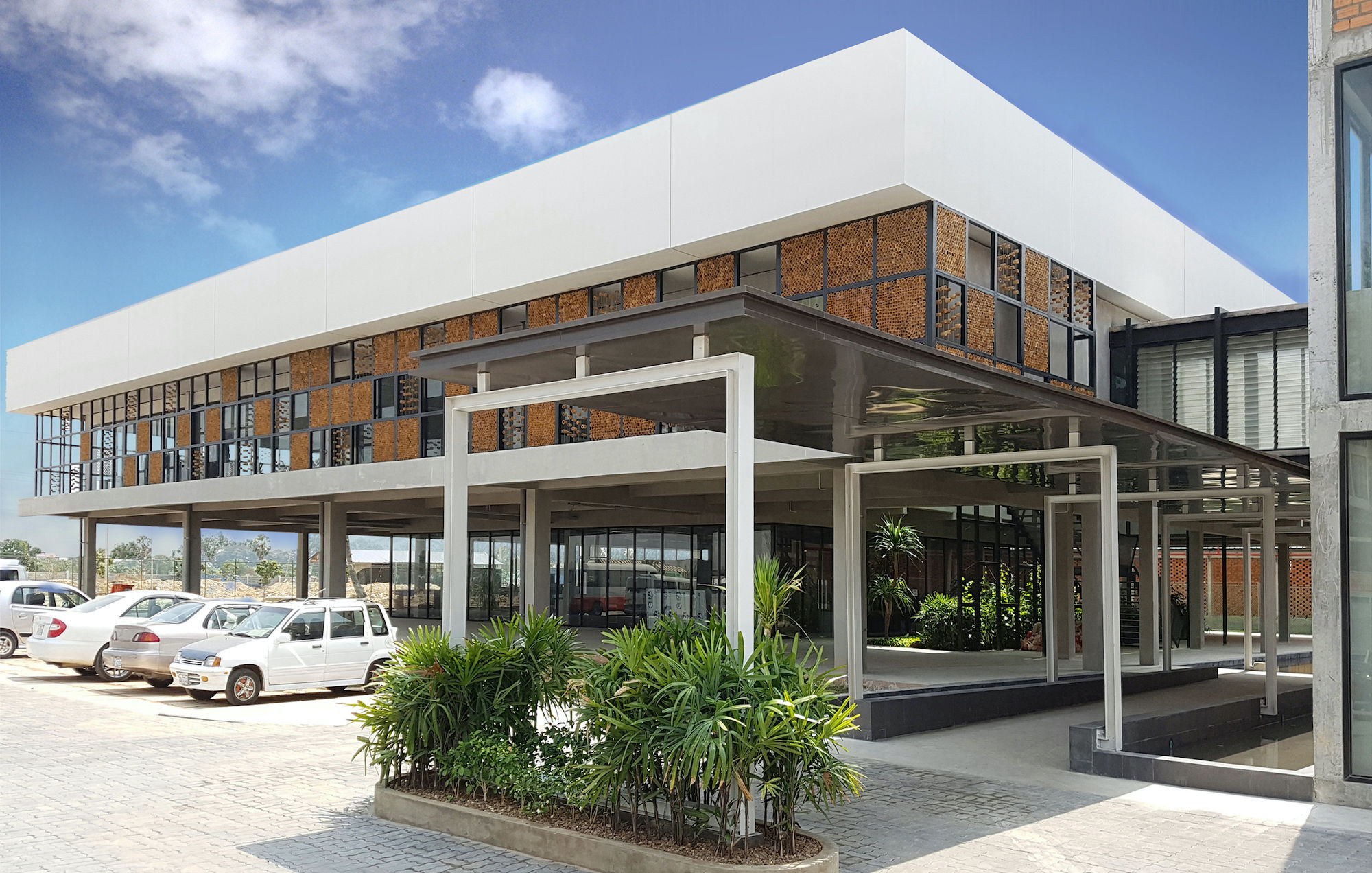 Do you see it as a trend among landed home-owners in Singapore? What are some ideas you've applied to your Asean projects that can work in Singapore?
Yes, we definitely see more homeowners accepting and embracing nature in their designs. As landed properties here are limited by general plot size, architects find creative means to inject pockets of green spaces into the built environment in the form of terraces, vertical green walls and externalising spaces to connect intimately with the outdoors.
We are able to share and apply our knowledge to our Asean projects that have the same climatic conditions as Singapore. Some of these ideas include the emphasis of courtyards, green terraces and usage of sustainable materials. One example is the Courtyard House in Surakarta, Indonesia, that we had designed for a young family. Another example is an ecologically sensitive industrial development in Phnom Penh where great attention was given to the natural elements and connectivity with nature at the workplace.
(Main and featured image: ADDP Architects in collaboration with OWIU Design)