Porsche Taycan 4S: The brand's first fully electric sports model embodies its exceptional sports car DNA
The electric vehicle that the world has been eagerly awaiting is finally here.
It took Porsche around four years after it wowed everyone with the Porsche Mission E concept car to make good of its promise to deliver the Taycan and now that it's here, we can tell you that it's shockingly (pun intended) good!
Right from the get-go, the Taycan (pronounced "tie- kahn") was designed as a purely electric sports car. At first glance, it looks like no other in Porsche's line-up. Yet, when your eyes catch the flat sports contour with typical Porsche flyline, LED light strip and three-dimensional "Porsche" logo, you recall that you have seen these somewhere, sometime ago – and you aren't wrong as they exemplify Porsche's unmistakable design DNA.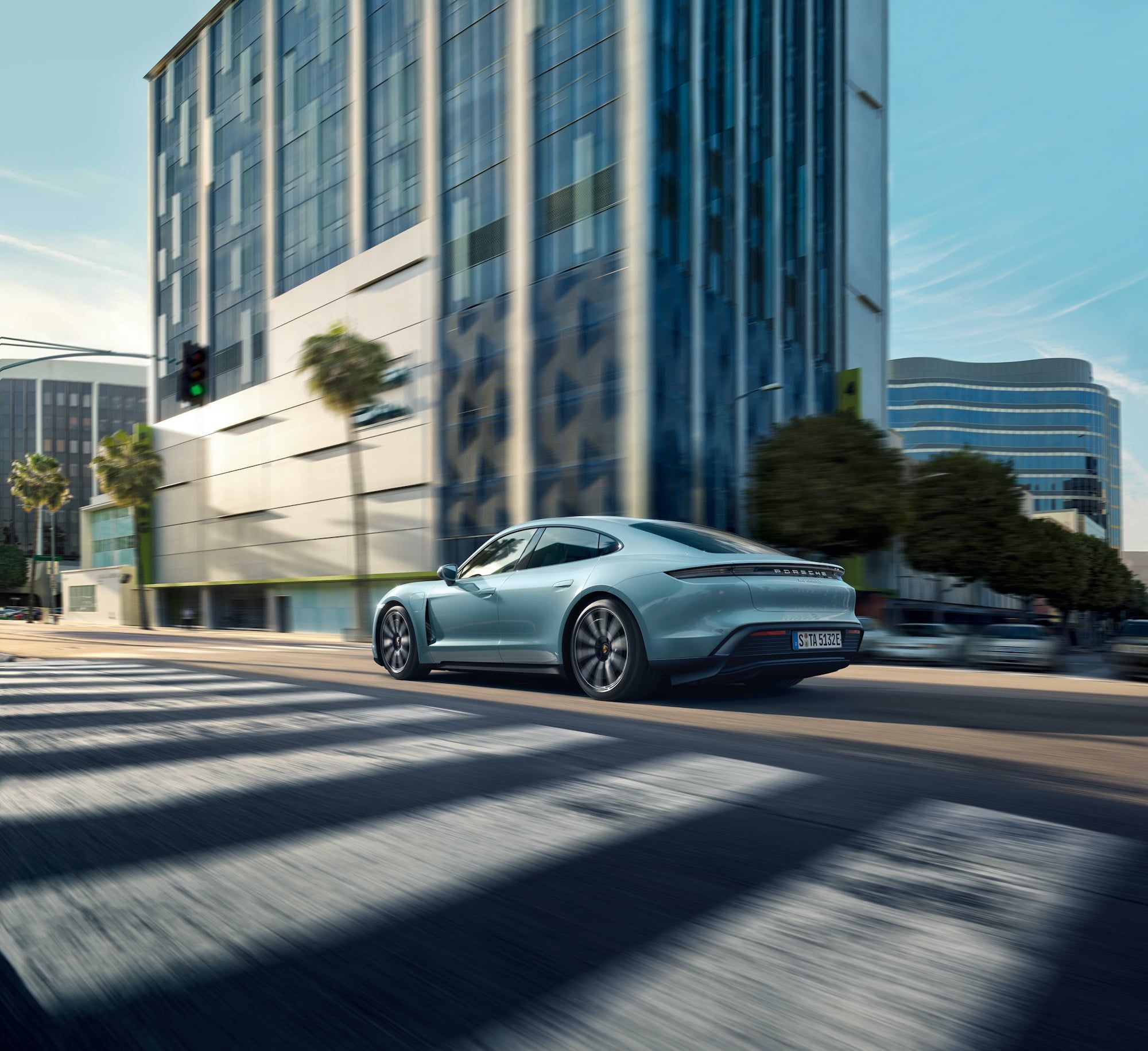 A glance inside its sumptuous cabin reveals another feature conceived with Porsche genes – the dashboard. Inspired by the one found in the original Porsche 911 from 1963, it is the essence of clean, enduring style. Complementing it is the free-standing, fully digital 16.9- inch curved instrument cluster for the driver which also forms the highest point of the dash and hence its focal point. Together with the integrated 8.4-inch centre control panel and Porsche Communication Management (PCM) with 10.9-inch touchscreen display, they form a seamless glass band in a futuristic black-panel look for accessing the navigation, infotainment and more.
The Taycan 4S is the base variant of the range (the Turbo and Turbo S sit above it) but it is anything but basic when it comes to performance and equipment. On paper, the E-Performance Powertrain produces up to 571PS of overboost power with the Performance Battery Plus (optional but it was fitted on the test car) while maximum torque is rated at 650Nm. Complemented by a single-speed transmission at the front axle and two-speed unit at the rear axle, and launch control, the Taycan 4S completes the 0 to 100 km/h sprint in 4 seconds and 0 to 200 km/h in 12.9 seconds while top speed is 250 km/h. These figures put it firmly in supercar territory.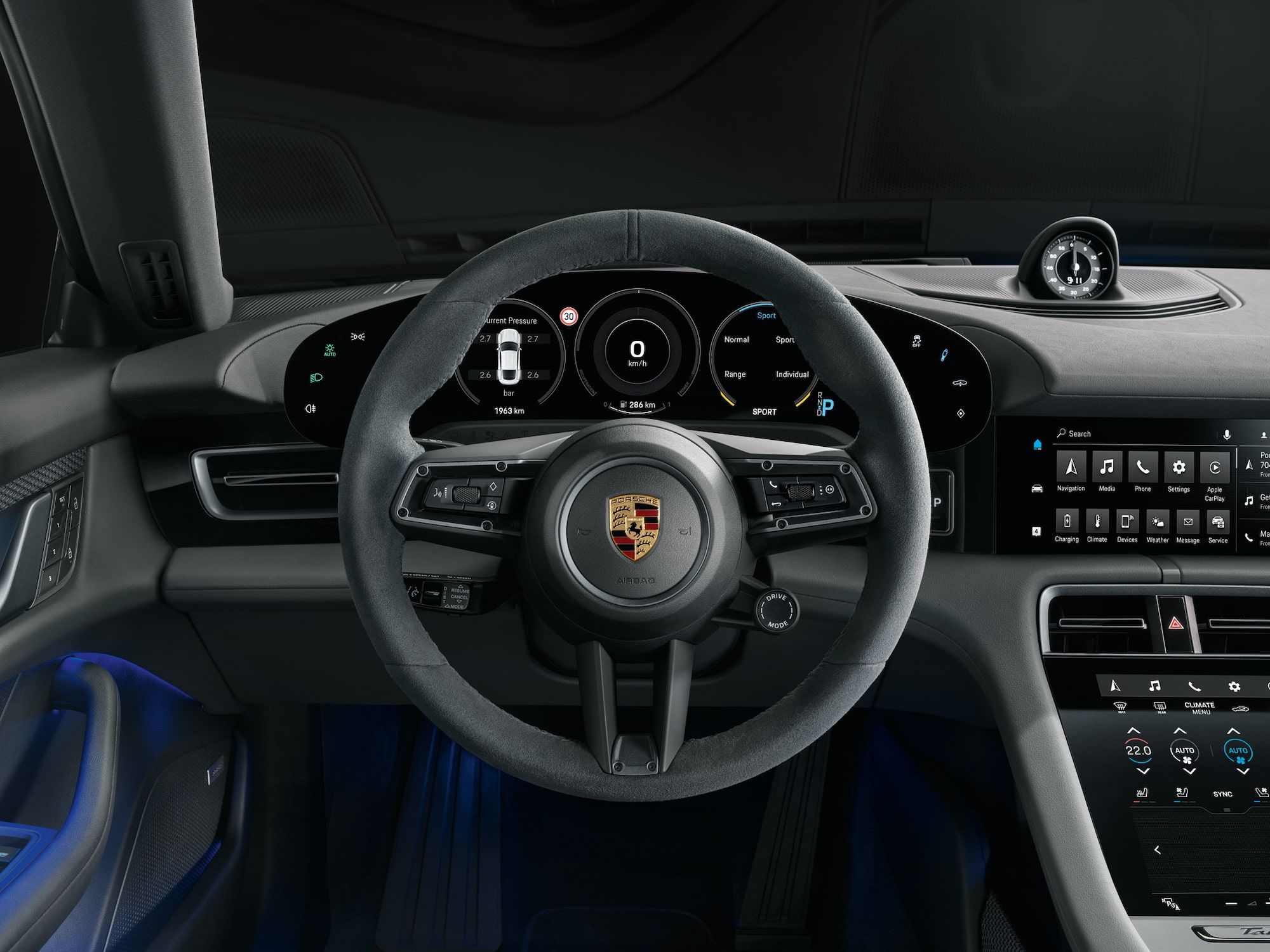 Performance figures aside, it is almost scary how well the Taycan 4S delivers its "horses" on the road – because long before its 19-inch tyres start losing grip, most drivers would have backed off the accelerator pedal, probably from seeing how fast they were going! Around a bend, you can begin accelerating earlier than in most sports cars, and when you need to overtake on the highway, a harder prod of the pedal is all it takes to pass a line of cars, not just one vehicle.
No matter how swift it is or how prodigious its performance, the Taycan 4S would not be suitable as an everyday ride if it did not have the range and swift-charging ability to match. Equipped with the 800-volt system and clever temperature control strategy, the battery can be charged from a SoC (state of charge) of 5 per cent to 80 per cent in a mere 22.5 minutes at certain charging stations. Charge ports on either side of the car (which magically open by sliding your finger underneath a strip of black trim near the port) mean that you can juice up the Taycan 4S' battery using AC (both ports at 11kW) or DC (front-passenger side). Use the former at home to fully and gently charge the battery in around nine hours. Alternatively, you can drive to Marina Bay Sands' North car park where there are dedicated charging stations with complimentary access.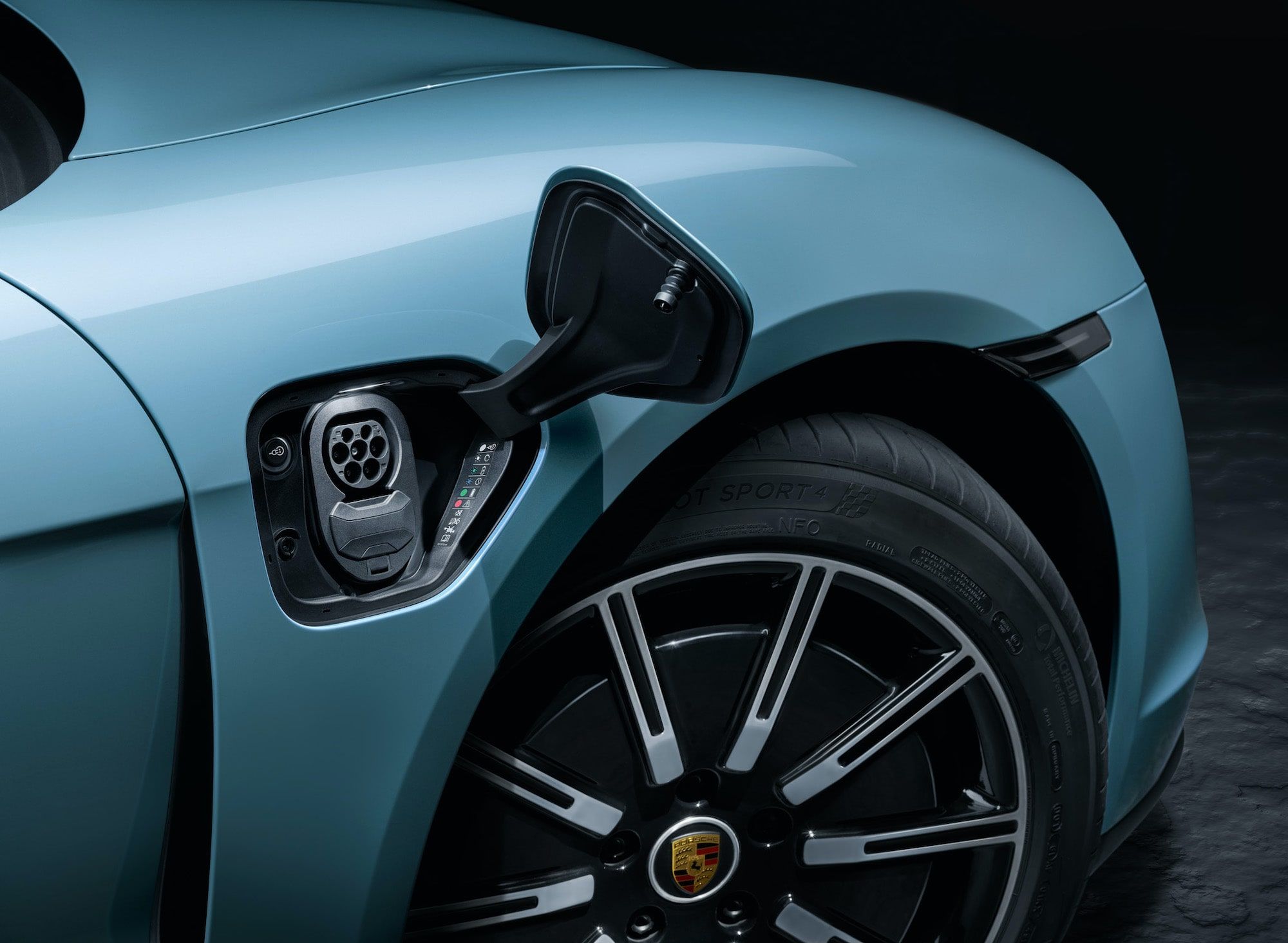 Thanks to the Performance Battery Plus, the Taycan 4S offers amazingly long range – 414km. When we started our test drive, the reading showed 408km. After a full day of driving, often in Sport and Sport Plus modes with many pedal-to-the-metal moments, the car still had around 250km left in its tank.
The Porsche Taycan 4S seats four and is equipped with the latest gadgets every electric vehicle worth its salt should have. It is super-fast and drives fabulously (honestly, who needs the Taycan Turbo or Turbo S?). It also charges efficiently and swiftly. And with the battery upgrade, it is practical enough for daily usage. It may have an electrified soul, but it is every bit a true-blue Porsche at heart.
(All images: Porsche)