Earlier this month, legendary street style photographer Bill Cunningham was immortalised in a feature-length documentary called The Times of Bill. Soon after, news broke that fashion's most reclusive designer Martin Margiela is the subject of a new film slated for a 2019 release. It was only last year that We Margiela, another documentary about the enigmatic Belgian, was publicised but what's exciting about the upcoming Without Compromise film is that it's touted to be "the first time Margiela has agreed to be a part of any film about his life or work". In the meantime, while waiting for Margiela's biopic, here are four fashion documentaries not to be missed by followers of the latest styles, all worth watching in 2018.
1. THE GOSPEL ACCORDING TO ANDRÉ Duration: 1 hour 34 minutes
Next release: 25 May 2018 in the US
A recognisable face for America's Next Top Model viewers, former American editor-at-large of Vogue André Leon Talley began his fashion career in 1974 at Interview magazine and volunteering as an assistant for Diana Vreeland at the Metropolitan Museum of Art. After his time at Women's Wear Daily, W Magazine and the New York Times, Talley landed at Vogue where he stayed for three decades.
With appearances in fashion documentaries like The September Issue (2009) and First Monday in May (2016), André Leon Talley is now the subject of his own doc. Directed by four-time documentary producer Kate Novack, this film records Talley's life and career. It displays the adoration of people who surround him and his influence in pushing the fashion industry towards diversity. The film includes appearances by Anna Wintour, Marc Jacobs, Karl Lagerfeld, Tom Ford and Whoopi Goldberg.
The documentary has been screened at several international film festivals around the world, the first reel during Toronto International Film Festival on September 8, 2017.
Trailer:
2. WESTWOOD: PUNK, ICON, ACTIVIST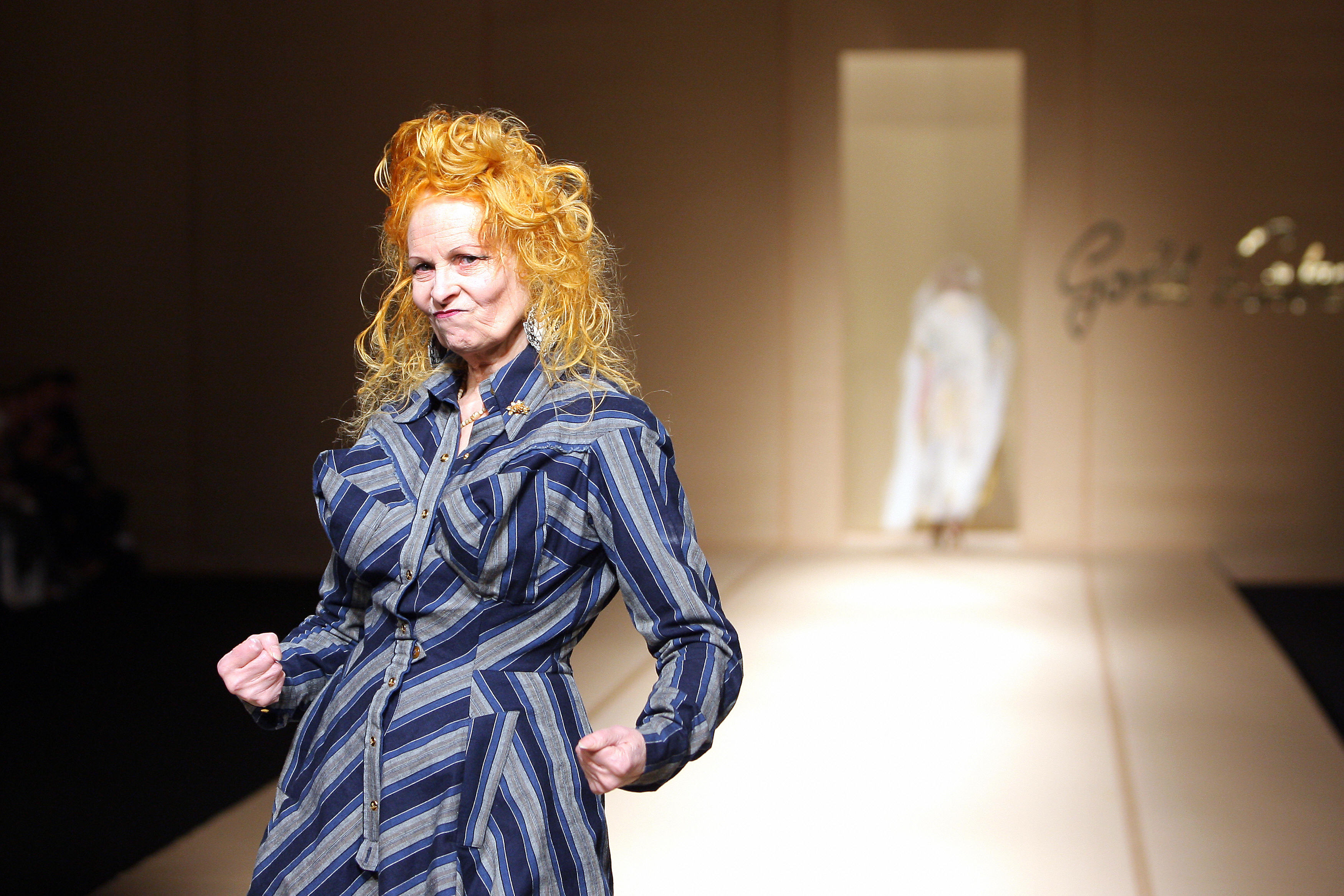 Duration: 1 hour 23 minutes
Next release: 15 June 2018 in the US
Rebellious. Provocative. Outspoken. British designer and activist Dame Vivienne Westwood slouches cross legged on a purple velvet armchair as she is being interviewed. A symbol of British avant-garde, the queen of punk fashion continues to design even at the age of 77 with her husband, Andreas Kronthaler.
Shot by Lorna Tucker, whose portfolio spans from music tour videos to short films for Nick Knight's fashion website ShowStudio, Westwood is a look into Vivienne's activism and celebrates her achievements in the fashion industry. Combining new footage with old archival shots, Lorna Tucker conveys the fashion designer's uphill struggle to success. The documentary also aims to highlight her relationship with Malcolm McLaren, her ex-partner whom she began designing with in 1971. Among her numerous contributions to climate change campaigns, this film shows the ferocious Vivienne Westwood driving a tank to protest fracking.
The documentary made its premiere at Sundance Film Festival on 20 January 2018.
Trailer:
3. YELLOW IS FORBIDDEN Duration: 1 hour 37 minutes
Next release: July 2018 in New Zealand
Widely known as the Chinese designer who dressed Rihanna at the 2015 Met Gala (In case you forgot: It was that canary yellow 25kg-heavy extravaganza, which took two years to make, featuring a four-metre-long hand embroidered flora train with a fur trim, finally topped off with a gold headpiece), Guo Pei is now the star of her own documentary.
Roguishly titled Yellow Is Forbidden, this was the statement given by her angry grandmother when the then eight-year-old Guo Pei asked if she could get a yellow dress.
Directed by award-winning New Zealand documentarian, Pietra Brettkelly, this film brings to light Guo Pei's artistry and meticulousness. Despite being China's top couturier and a designer for 30 years, she had to start from ground-zero when presenting her couture collection at Paris. The film shifts between China and the Paris Fashion Week, all while allowing viewers into the intricate universe of Guo Pei.
The documentary was first screened during Tribeca Film Festival on April 21, 2018.
SEE ALSO: All you need to know about ballgowns
Trailer:
4. MCQUEEN Duration: 1 hour 51 minutes
Next release: 20 July 2018 in the US
"No one discovered Alexander McQueen, McQueen discovered himself," is the declaration made in the striking teaser trailer for the highly anticipated autobiographical documentary of the late designer.
Its director and producer is award-winner Ian Bonhôte, who has also created commercials, short films and other fashion documentaries. In contrast to the 2015 release of Le testament d'Alexander McQueen, which focused on his last four main collections, this film paints a vivid picture of Alexander McQueen's career, from his time after graduating Central Saint Martins in 1992, his appointment at Givenchy to his final years before his suicide in 2010.
There are tapes of McQueen himself, as well as behind-the-scenes footage and audio tapes of his collaborators and family. The film also include the British designer's unforgettable, boundary-breaking runway shows. Revisit the large mirrored cube set in a makeshift asylum from his Spring/Summer 2001 collection titled 'Voss', during which models are seen confused and stumbling around, and his Autumn/Winter 2006 show titled 'Widows of Culloden' during which a hologram of a ghostly Kate Moss closes the show.
This documentary first premiered during Tribeca Film Festival on April 22, 2018.
Trailer: