Reconnect with nature and also with each other: this is the objective announced by Burberry creative director Riccardo Tisci for the British brand's next show. At a time when the schedule for London Fashion Week remains uncertain, the ready-to-wear label has pledged that its September 17 physical show will be open to all via the web.
Social distancing, lockdown, doubts about the opening of borders and large audiences at public events… Many questions have yet to be answered about this fall's shows for the 2021 spring-summer season. In particular, hardly any detailed information has been revealed about plans for September's London Fashion Week apart from the promise that it will combine physical and digital presentations. Burberry is now the first house to officially announce its program: an outdoor show scheduled for September 17, but one that the public, buyers and the press will only be able to see via the internet.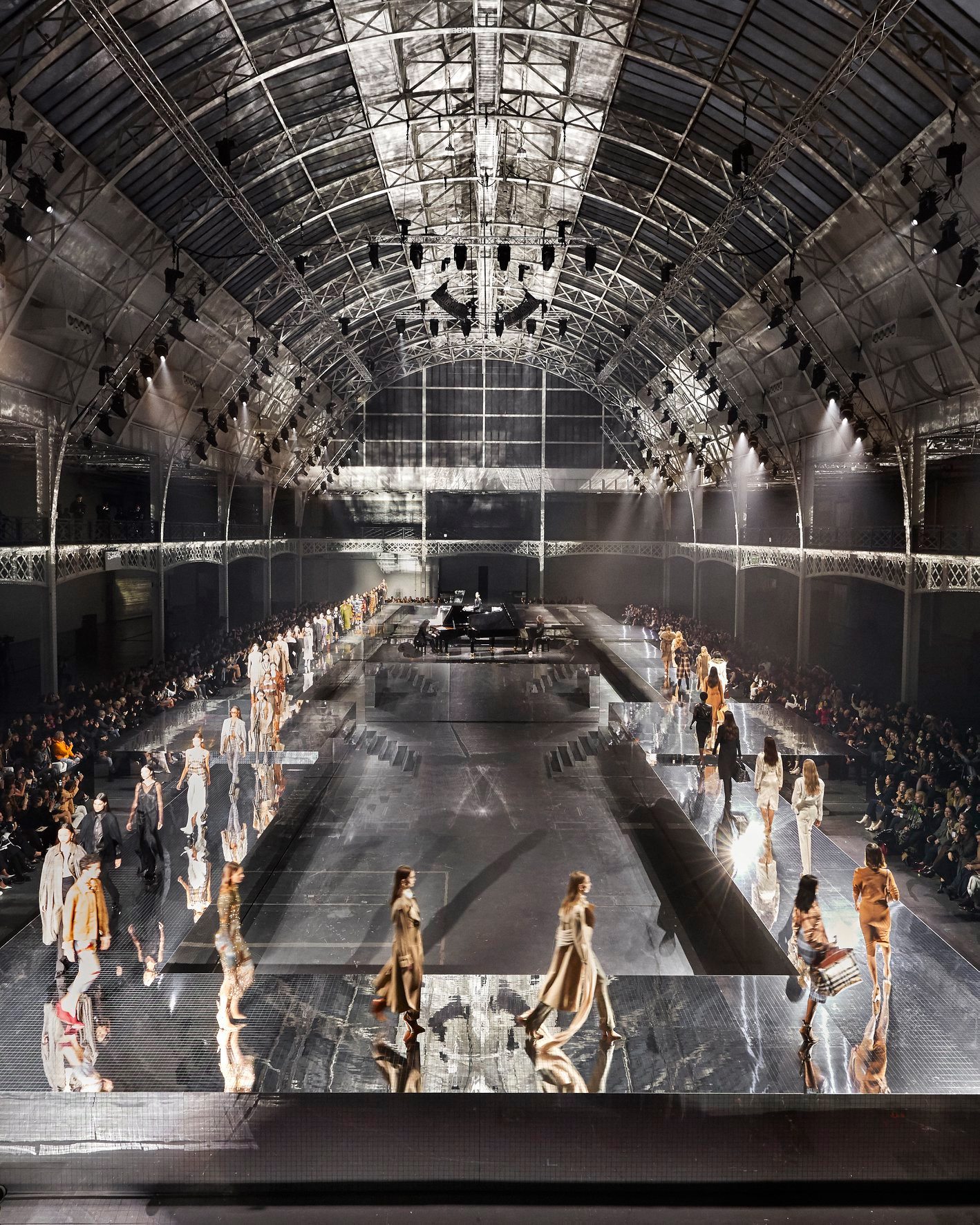 "Now more than ever, we have to reimagine, to change," explains Burberry in the announcement for its 2021 spring-summer season show. The conclusion that we will soon say goodbye to the official calendar for ready-to-wear events may still be premature, however, many fashion houses are weighing up their options with regard to the timing of shows and new forms of expression for the presentation of their future collections. Saint Laurent has opted not to participate in the official 2020 calendar for shows. On the other hand, Dolce & Gabbana has decided that it will take part in Milan Fashion Week, while Gucci has announced that it will move forward at its own pace… Change is in the air, but the details still remain sketchy.
Now Burberry has come forward with a plan that appears to be a compromise. The label's forthcoming show will physically bring together Burberry's teams, but the result of their efforts will be presented as a digital experience. The goal is to adapt to current conditions dictated by the global pandemic, but at the same time offer a naturally immersive experience. And nature will also take central stage in the show, which pays homage to the British landscape.
"As humans, we have always had a deep affinity to nature. We have had to respect and rely upon its power for our very existence, whilst marvelling and revelling in its extraordinary beauty. Especially recently, we have all yearned to reconnect again and for this show, I wanted to celebrate these feelings by bringing our community together in a creative experience that takes place within the beautiful, natural landscape of Britain," explains Riccardo Tisci.
The show is to be held on the day before the start of London Fashion Week, which runs from September 18 to 22. Like the label's two most recent events, it will be guaranteed carbon-neutral.
(Main and featured photos: Burberry/Facebook)