We have rounded up our favourite fashion pieces to buy this month, from hair accessories and a glamourous face mask to a must-have bag and an embellished pair of boots.
Loro Piana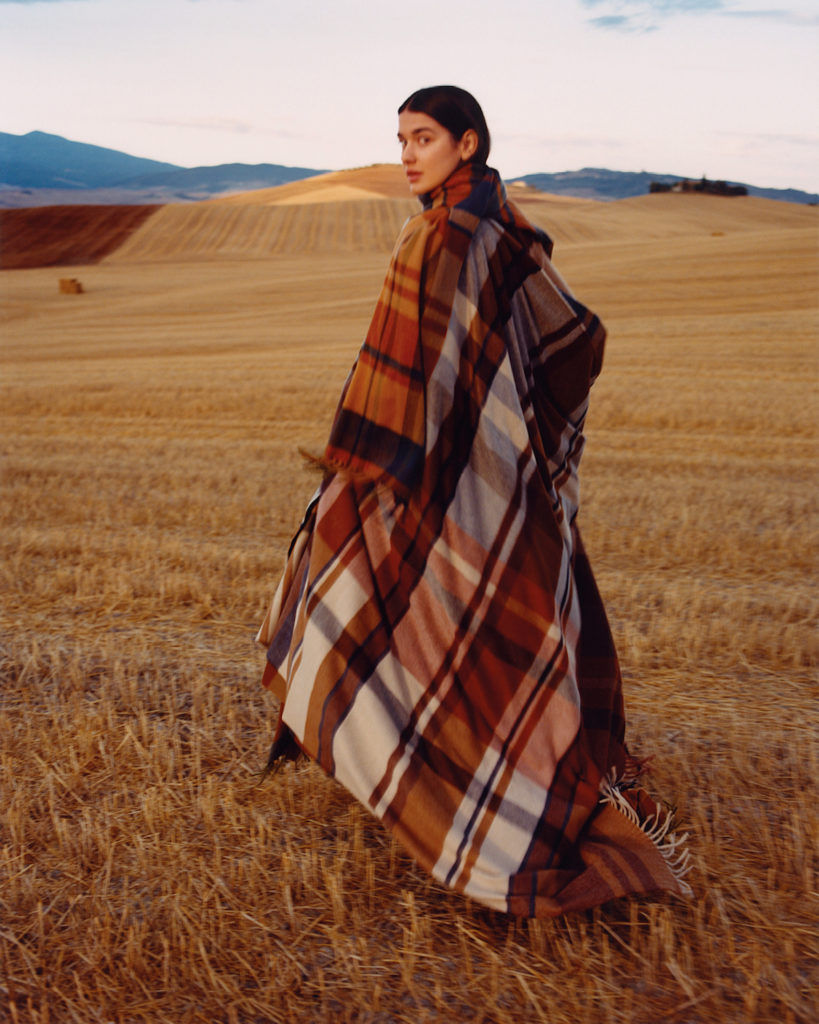 Wrap up in these gorgeously soft, luxurious cashmere scarves by Loro Piana. The oversized items work well outdoors or as a throw to cuddle up with at night, curled up on the sofa. Timeless check in warm, earthy tones is a good call for an item that you'll have forever.
Alexander McQueen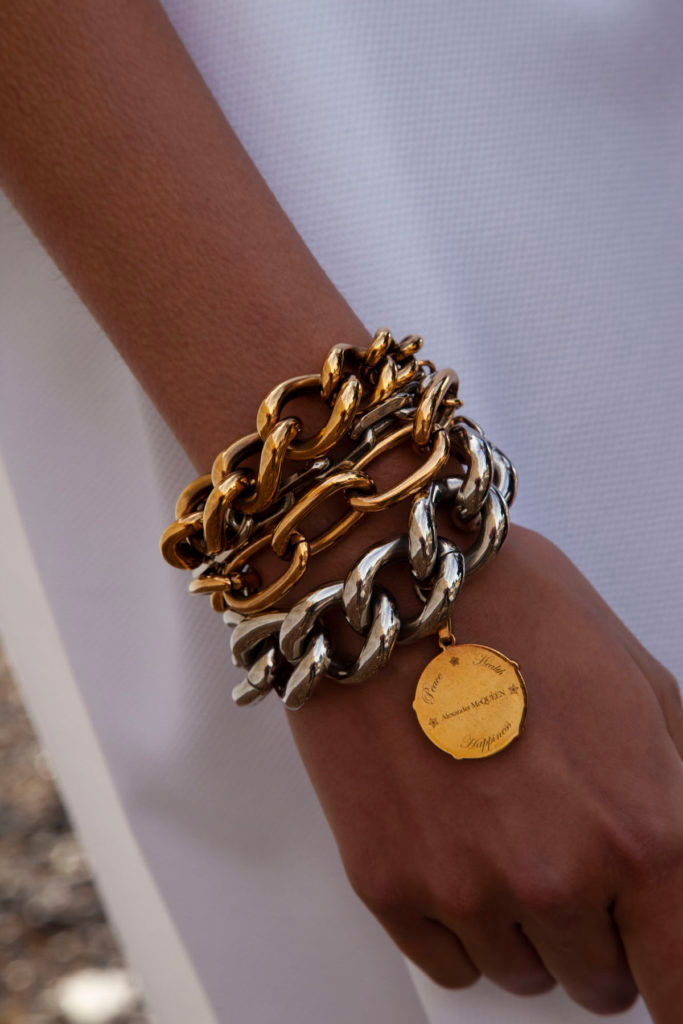 Oversized chained bracelets in gold and silver, adorned with a medallion, charm or several of both — it's Alexander McQueen's pre-spring punk chain jewellery range for those who want to make a bold, strong statement in 2021.
Prada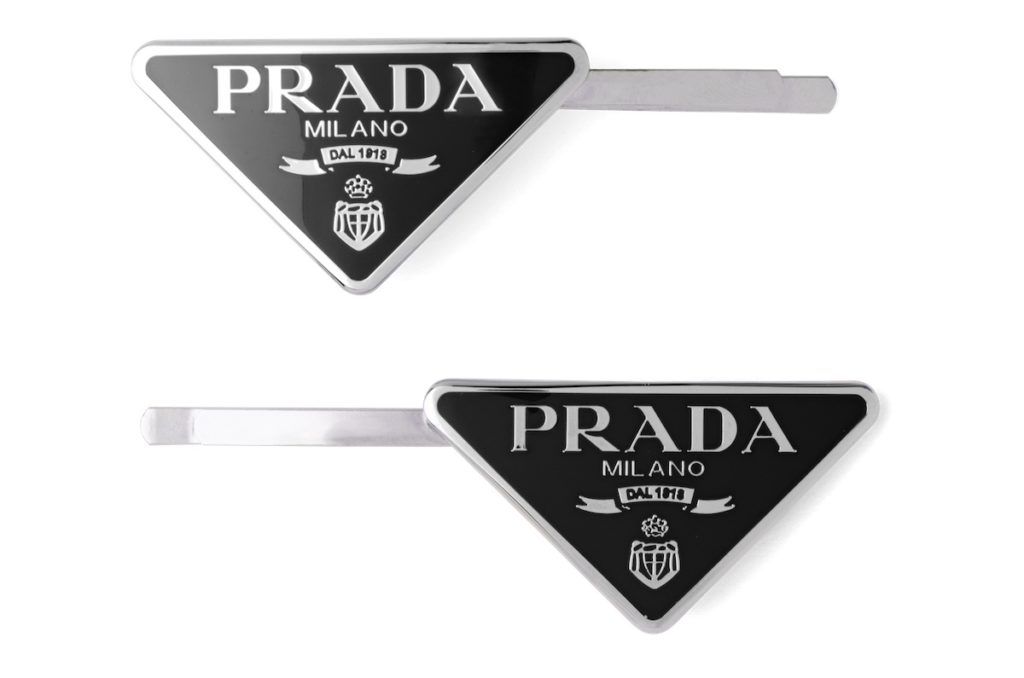 We love the quirky little accessories that Prada's serving up these days. All very nostalgic in a way, however, as they centre around the famous triangular logo. These hair slides are perfect for a little touch of Prada classicism.
Dior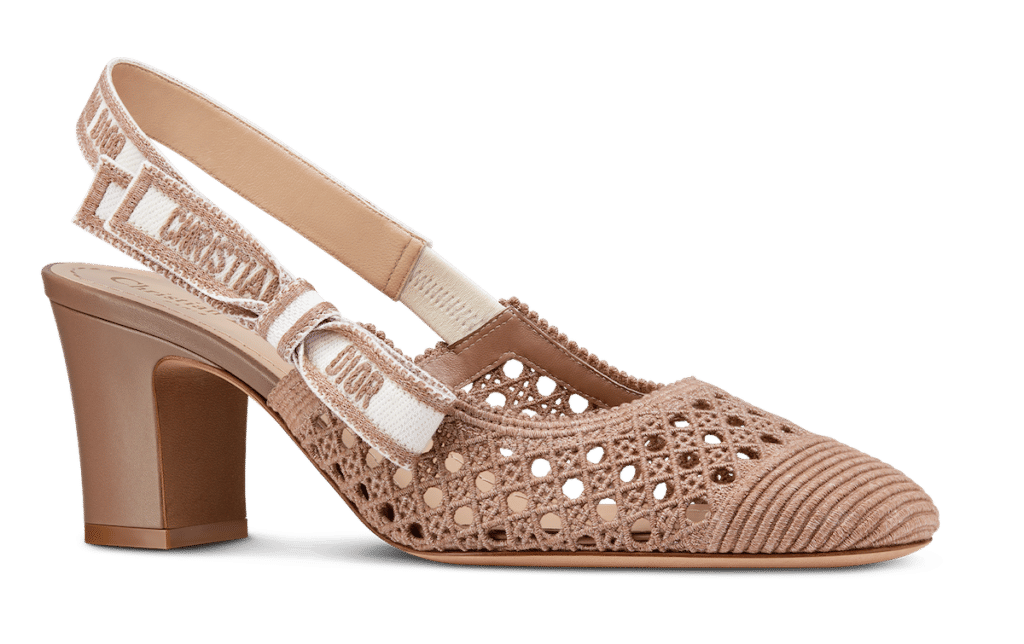 We're forever in search for the perfect nude shoe. The Dior & Moi nude slingback low-heeled pump has a lovely bi-coloured ribbon and is made from embroidered cotton cannage for texture.
Chanel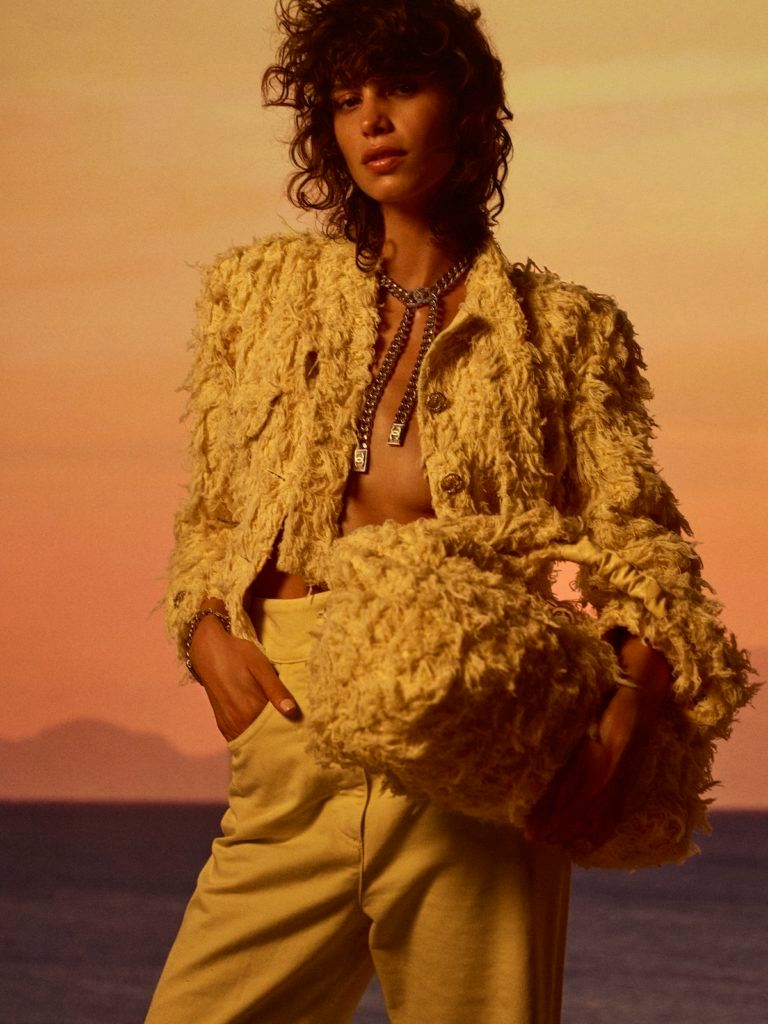 Chanel's Cruise collection makes us want to head straight to the airport on holiday — even more so these days, for obvious reasons. The sunset lighting and hues of the campaign are totally dreamy, especially cast over this textured, cropped white jacket and hold-all. Worn with crisp light pants and that chain necklace, the look is new and so refreshing.
René Caovilla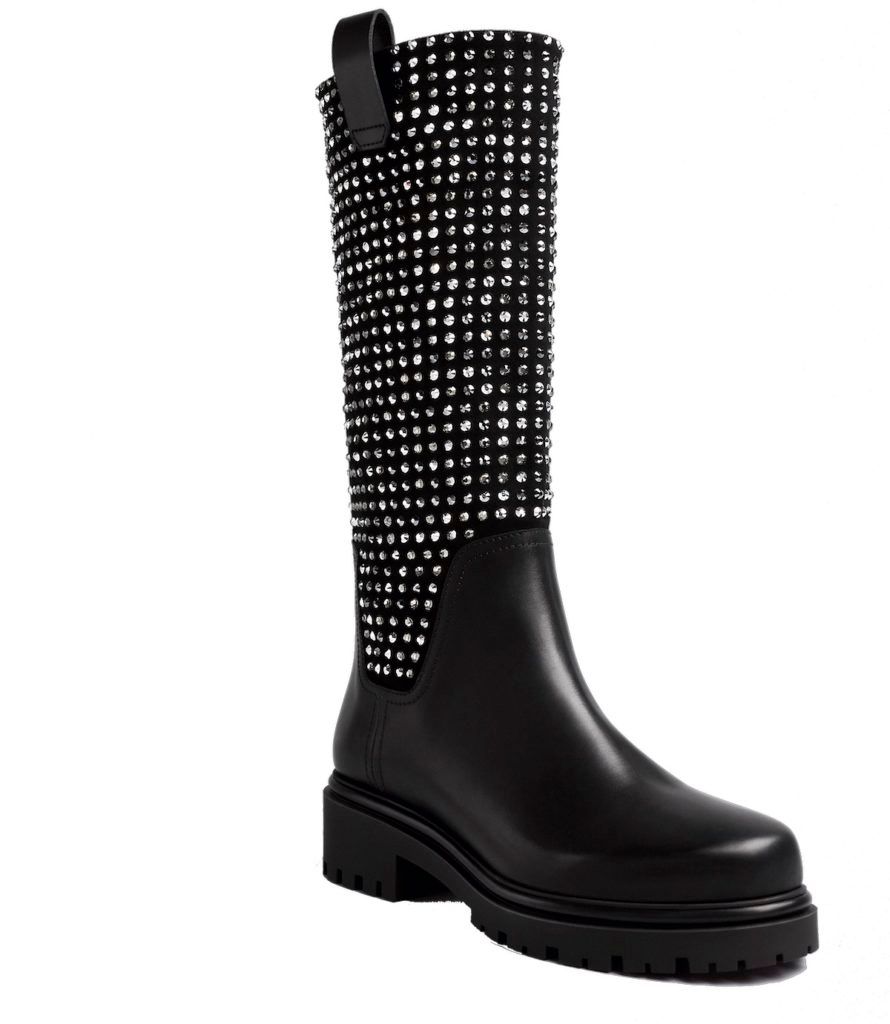 A cool black boot that lasts many winters but remains stylish – here comes René Caovilla's offering this season. We love this flat-soled, all-over-studded version, which eschews the usual delicate femininity and oozes rocker chic.
Calvin Klein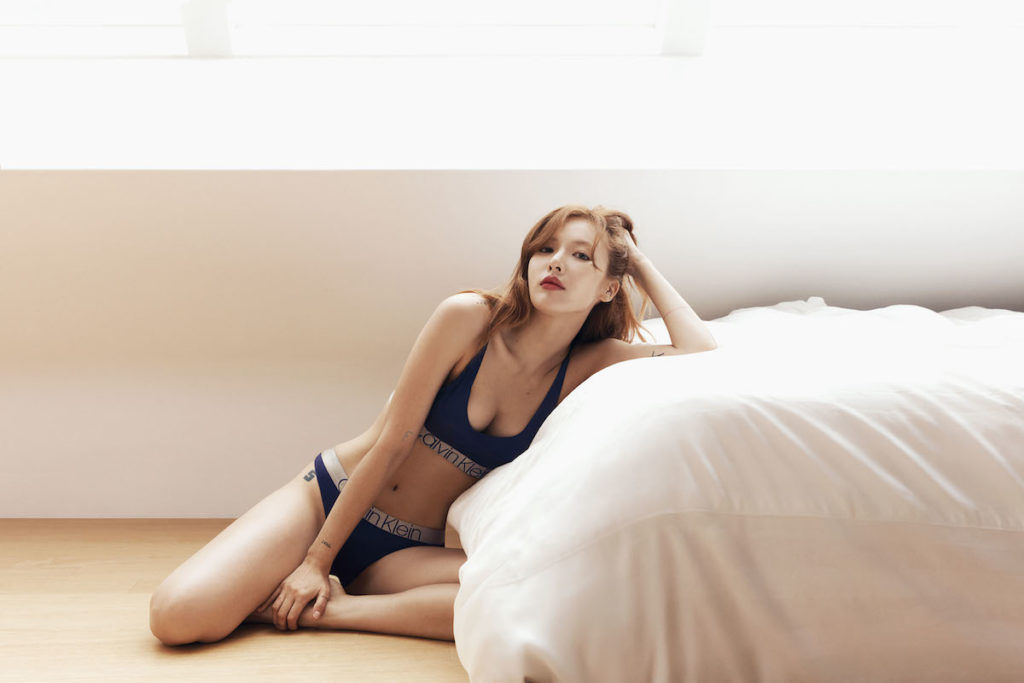 Freshly bought Calvin Klein underwear is good any season and any day. We prefer the black or white classic sporty versions with the enlarged logo on the elastic bands.
Givenchy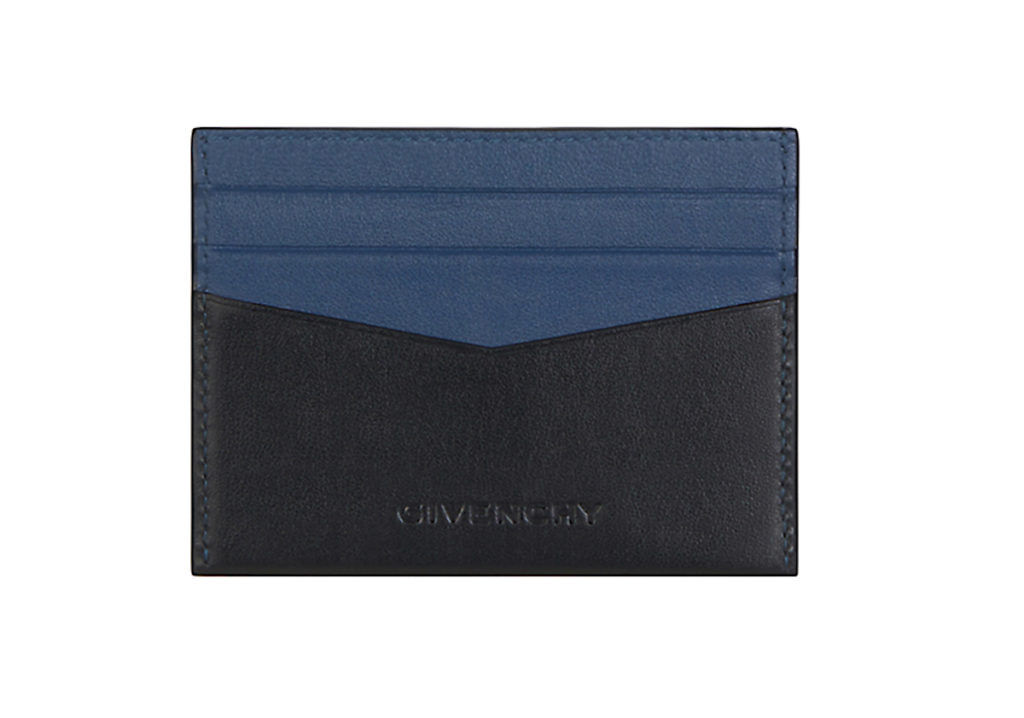 Perhaps a new card wallet this year is the way to bid for a fresh start and better business fortunes. We like the stoic simplicity of this Givenchy number in black and navy.
Paul Smith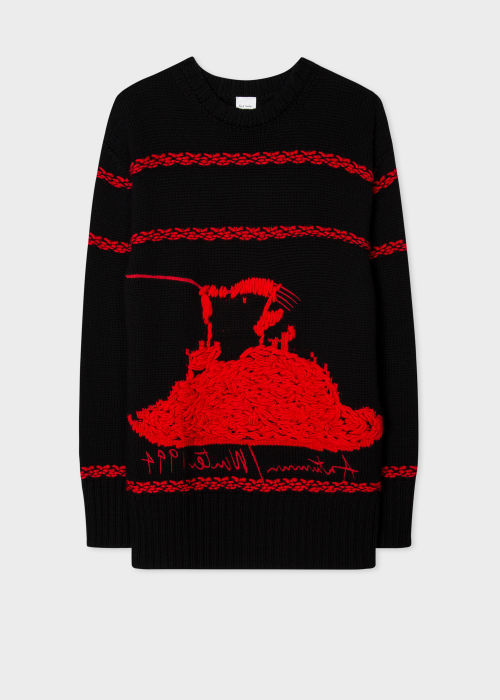 Men's knitwear has gone leaps and bounds beyond the staid old, plain v-neck sweaters so beloved by tired office workers and embarrassing dads. Brit legend Paul Smith brings a whole load of whimsy and craft with this gorgeous embroidered sweater.
Tory Burch
The colourful trinkets and bags by Tory Burch always cheer us up. This goes for the Bandana Paisley Statement Earrings in rolled brass and multicoloured stones, and the small red-leather embossed Eleanor shoulder bag.
Veja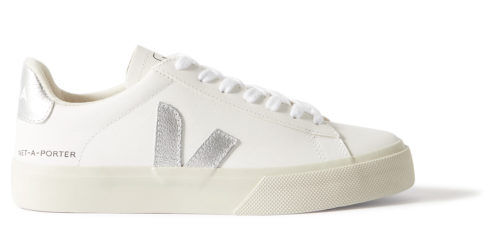 The Veja footwear brand is one of the big sustainable fashion success stories of recent years. A great label to get behind this year, the trainers feature leather uppers, recycled polyester lining and wild rubber from the Amazonian forest, and are made in Brazil. Keep it clean with this pure white version with silver V logo from Net-a-Porter.
Louis Vuitton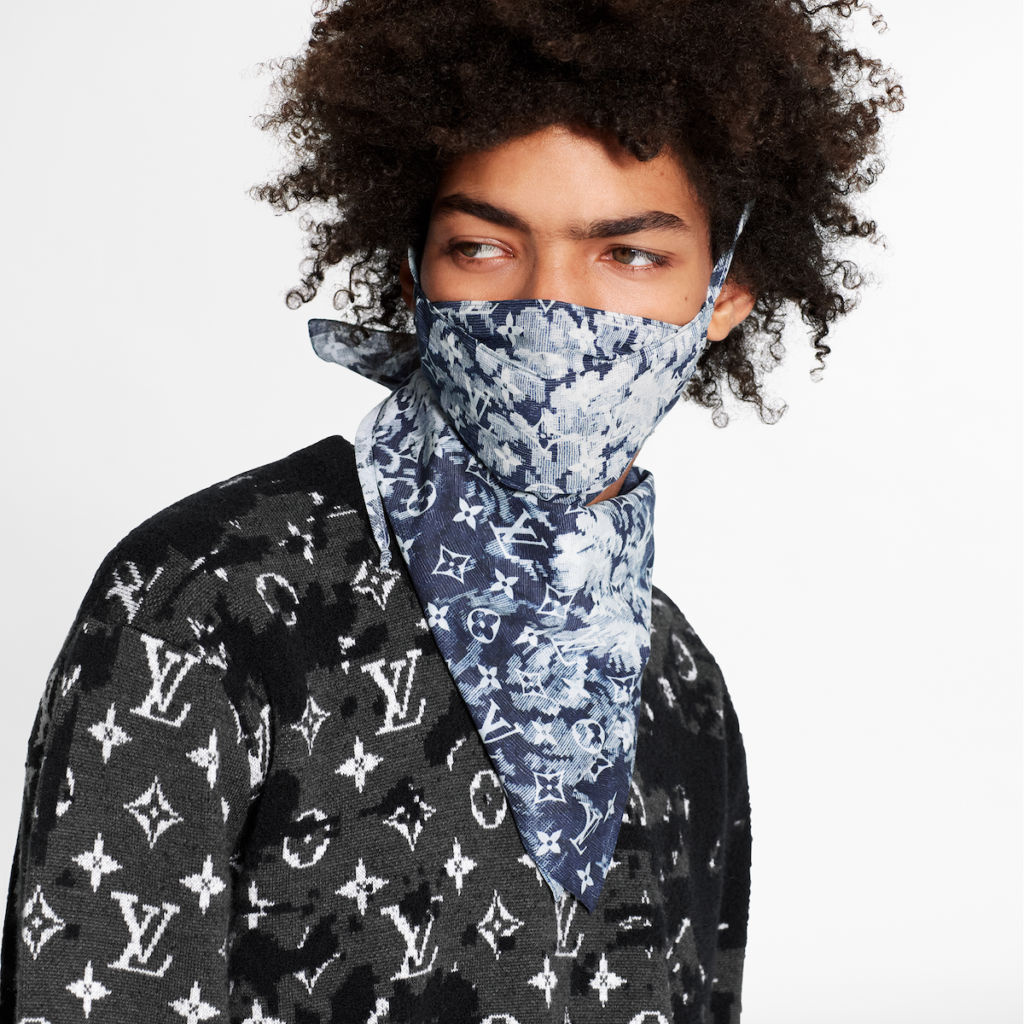 Now that masks and face coverings are the norm, it took no time for the big brands to follow suit with their own versions. Luxury giant Louis Vuitton's mask, along with matching scarf and sweater, employs its famous monogram laid over a more abstract, distressed pattern to cool effect.