Louis Vuitton's mastery of trunkmaking is deeply rooted in its heritage. Virgil Abloh commits to ensuring this rich legacy of innovation and expert craftsmanship continues.
Louis Vuitton was just 16 years old when he chose to become a master trunk maker – a decision that would forever change the course of his life, his son and generations to come. It was 1837 when the youth arrived in Paris on foot and began his apprenticeship for Monsieur Maréchal, a successful box-maker and packer.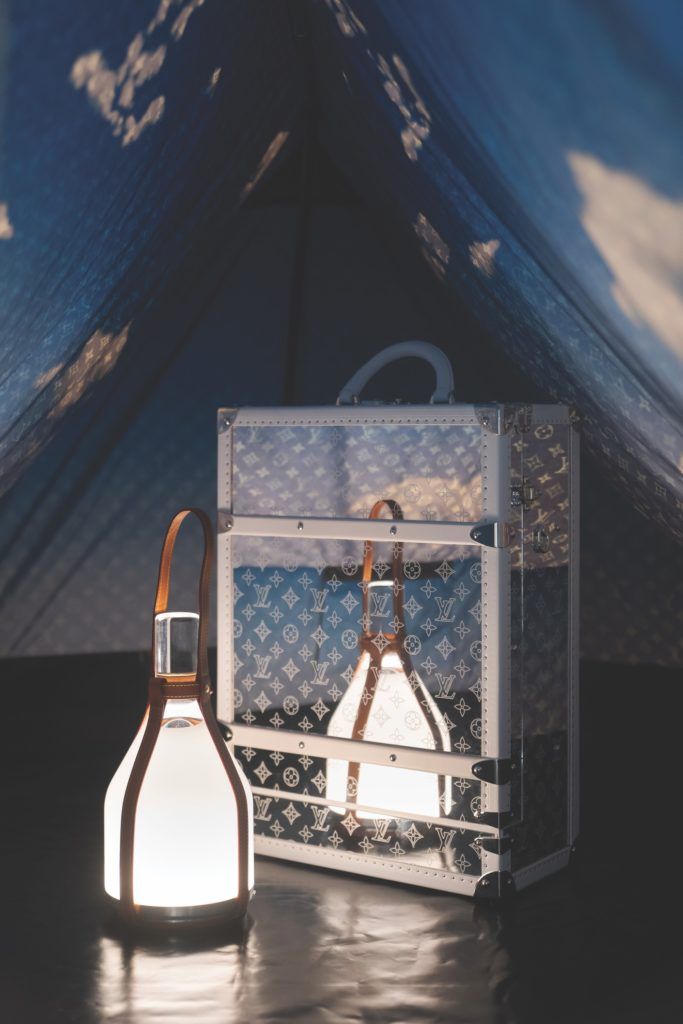 The teenage Vuitton quickly grew to be an asset at Monsieur Maréchal's Parisian atelier, honing his skills as a craftsman of a highly specialised trade that laid the foundations of his career in an artisanal industry. He created custom design boxes, eventually tailoring trunks to client
specifications. After 17 years in the trade, Louis Vuitton opened his atelier at 4 Rue Nueve-des-Capucines near the Place Vendôme.
In 1886, Georges Vuitton pioneered and patented luggage locks with an ingenious closing mechanism that transformed travel trunks into authentic treasure chests. A single lock system with two spring buckles was so effective in deterring burglars, Georges challenged American escape artist Harry Houdini to attempt an escape from a Vuitton box and lock. While Houdini did not take up the offer, the locking effectiveness is undeniable, remaining in use to this day.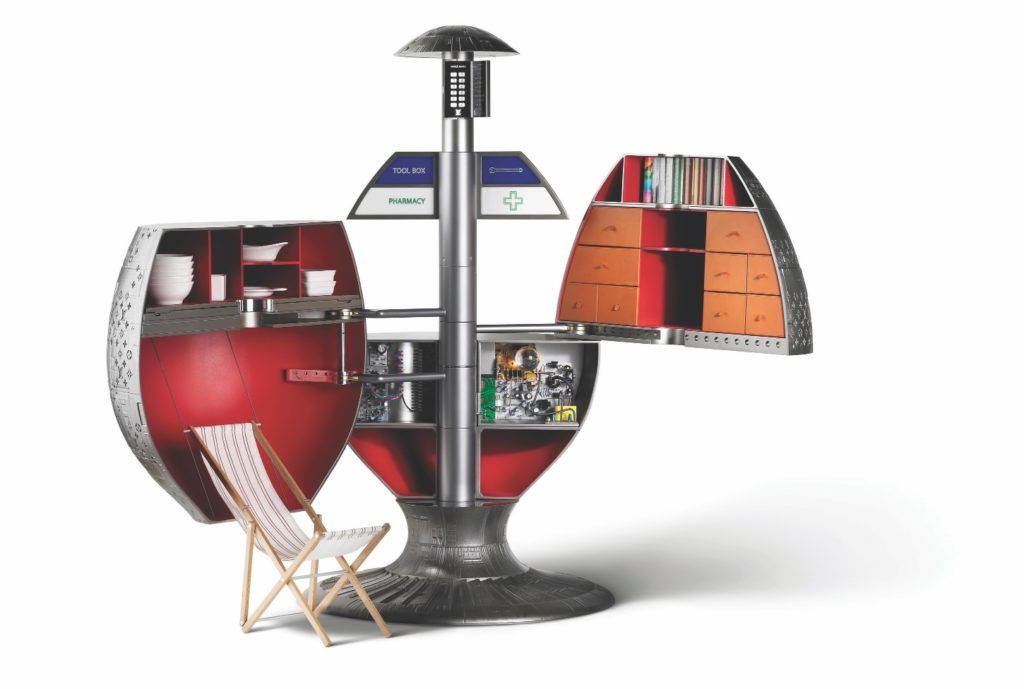 Unique creations
The collective experience of a house steeped in 166 years of history and trunkmaking has led to the creation of exceptionally original pieces. Forged from Vuittonite, wood, metals, leathers, exotic skins and more recently, plexiglass – Louis Vuitton's utilitarian masterpieces have traversed the globe through every imaginable mode of transport, housing belongings of their owners.
Each piece brought to life in the atelier at Asnières has a tale to tell. Though some serve as warm coffee tables or decorate beautiful homes, witnessing the lives of their owners, others go on wild adventures.
The Bed Trunk, for instance, travelled with Pierre Savorgnan De Brazza on his expeditions to Africa. Even American novelist Ernest Hemingway owned a specially made LibraryTrunk to accompany him on his travels. The case went missing for some time, later rediscovered in the basement of The Ritz in Paris, along with Hemingway's long-lost posthumous manuscript – A Moveable Feast.
Another notable piece is the Malle Vendôme, a sumptuous trunk crafted to preserve and display high jewellery masterpieces. This trunk was conceptualised to mark the opening of the new Louis Vuitton boutique on the Place Vendôme – the birthplace of Parisian jewellers.
Even the ordinary take on an otherworldly charm as the Malle Fleurs demonstrates. A romantic creation rooted in the House's history; the Malle Fleurs is a reinterpretation of an iconic piece from the 1910s specially designed to serve as a flower trunk. The water-resistant metallic tray and Vuittonite lining allow flowers, soil and water to be placed in the tray without damage to the travel case.
The possibilities of the 'malle' are limited only by the imagination. There are trunks for sporting goods and trophies, food and beverage, clothing, jewellery, boomboxes, video consoles and pet carriers. An unusual concept, the Malle Mars honours the 40th anniversary of Apollo 11's moon landing.
The Malle Mars' aerodynamic body resembles an egg-like dome that houses compartments for a variety of space-related necessities such as tools, pharmaceutical drawers, dishwasher shelves, and even a folding chair to admire a galactic view.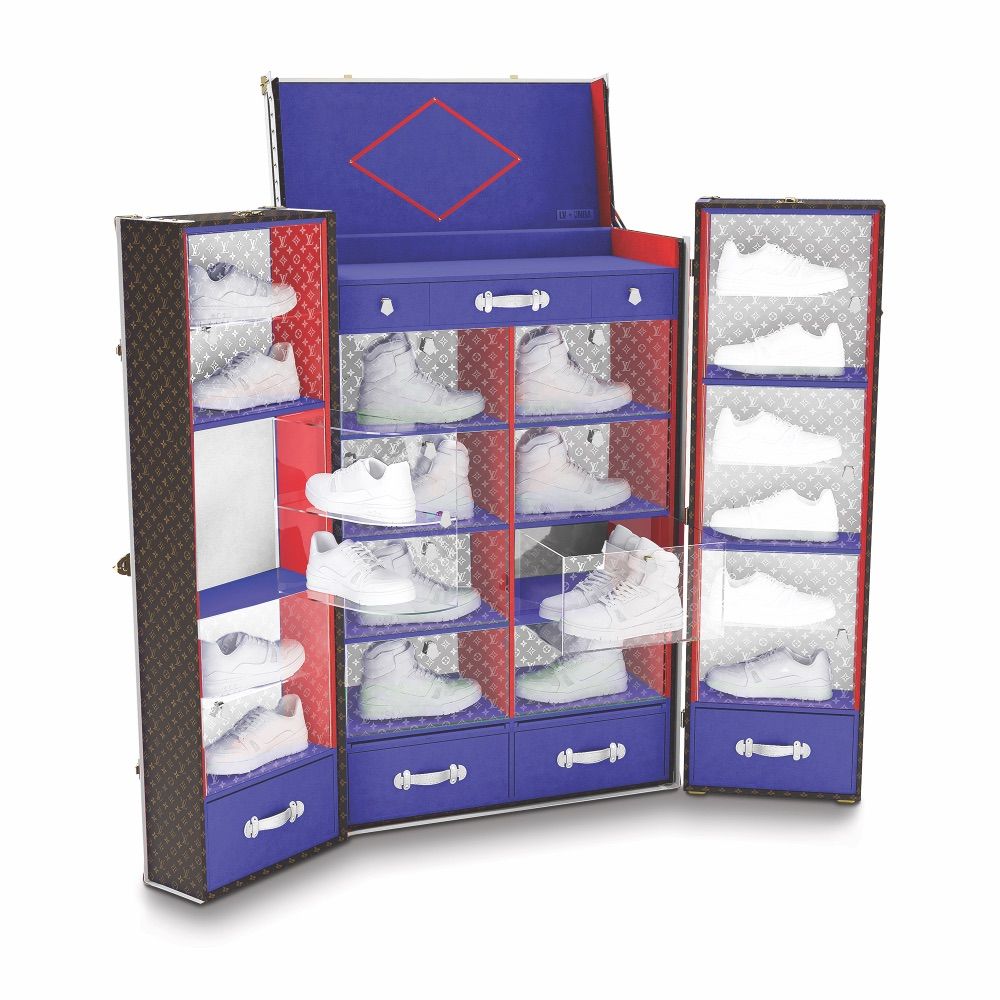 Hardsided now
Back on Earth, the Hardsided creations of today catered for more conventional needs are no less inventive and superbly crafted. The Malle Sneaker first premiered in Spring/Summer 2019 in Monogram Eclipse canvas. This year, the Sneaker Trunk returns with a sporty twist as Louis Vuitton in partnership with the National Basketball Association (NBA) unveils the LV x NBA variant bound to appeal to the most stylish travellers.
The exploration of chic Hardsided creations continues as the Fall/Winter 2020 Menswear fashion show saw Louis Vuitton introduce the dreamy Monogram Cloud and Monogram Mirror Trunk Backpacks. A playful blend of tradition with innovation, the gradient blue Monogram Cloud canvas with its charming motif calls to mind the peaceful blue sky on a warm summer's day. The alternative Monogram Mirror Trunk Backpack has a more sophisticated and futuristic air, as its reflective surface catches the sun's bright light and duplicates its surroundings.
Louis Vuitton prepares to add to its rich heritage with the stunning new additions from its Spring/ Summer 2021 collection. A teaser movie of the Menswear fashion show depicts a motley crew of diverse cartoon characters from the eyes of a child. The portrayal is a visual metaphor of Virgil Abloh and his companions when they first arrived in Paris and at Louis Vuitton. The vibrant and festive crew, dubbed "Zooom with friends", come alive in the show via the set and on the products. With this latest collection, Virgil Abloh endeavours to deliver a powerful message of positivity, inclusivity, and joy during this unprecedented time.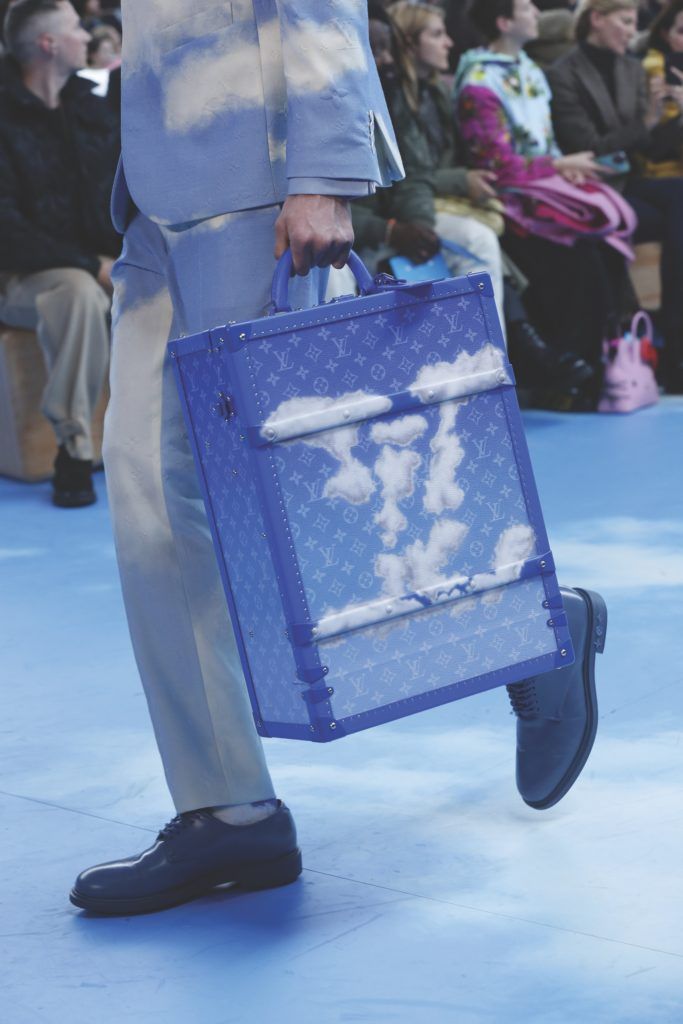 Highlight pieces of the collection include the Malle Courrier Lozine 110, Toolbox and Briefcase Trunk. The historical and sophisticated Malle Courrier Lozine 110 is given a vivid and artistic reinterpretation as each side is decorated with paintings that add a playful twist to the iconic shape.
The Trunk embodies the contemporary Hardsided vision while referring to the history of LV trunks: "Maison fondée en 1854", "Articles de voyages", "Handle with care", "Malletier", as well as various "Louis Vuitton" interpreted with different designs. On another side, one of Zooom's friends is portrayed as though animatedly painting the trunk, adding a sense of continuity between the various narratives within the show.
The Toolbox makes for an ideal wearable Hardside that enables the wearer safe carriage of personal items. Thanks to its medium size, it may be converted into a case to carry specialised items like cameras or spray cans. The Toolbox has also been animated with the LV Friends Story, available in white Monogram Taurillon leather that combines with colourful animal caricatures for a jaunty touch.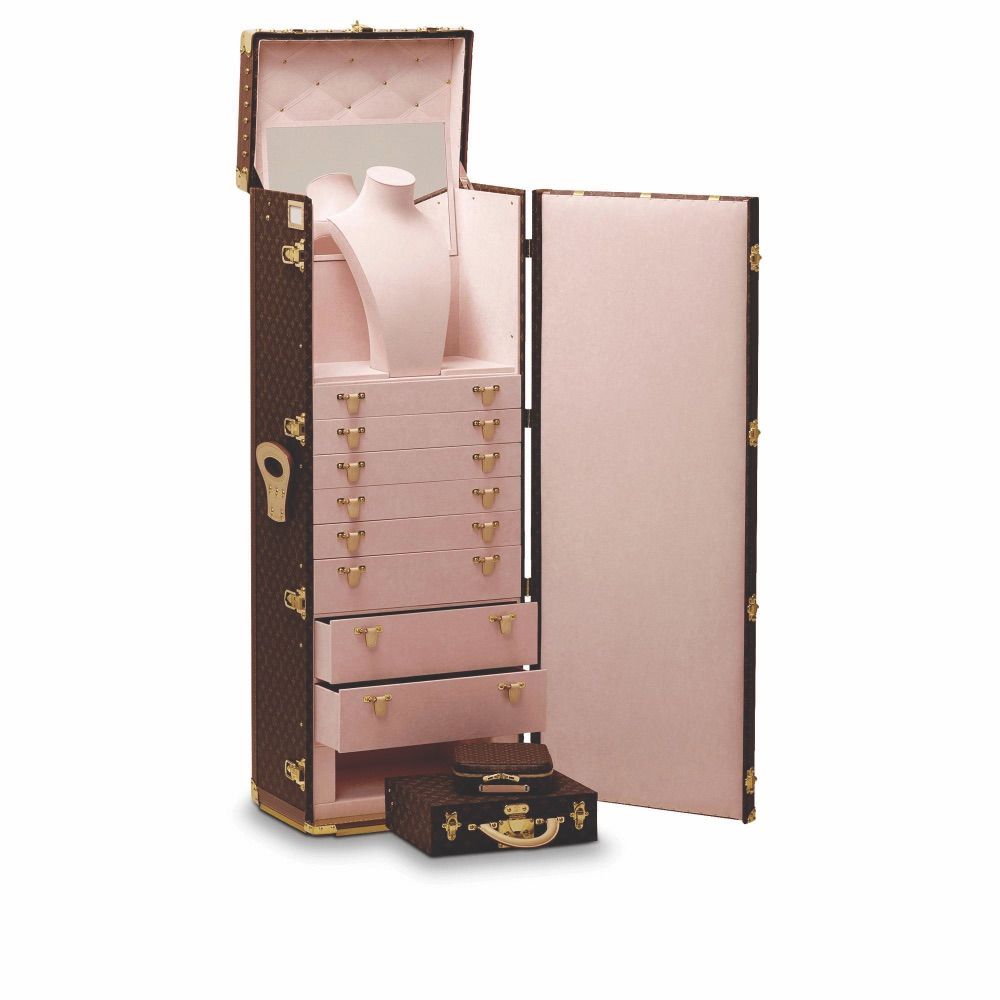 Finally, the Briefcase Trunk is a new Hardsided designed to carry a computer and related accessories of the modern entrepreneur. The signature Monogram is redefined with more LV Friends, offering animal patches and purple trimmings for a fun accent on the canvas.
Thanks to the My Catalogue personalisation service from Louis Vuitton, over 40 Hardsided items may be personalised. The range currently includes over 20 canvas and leather exterior finishes, and almost 40 microfibre and leather lining options.
When it comes to Louis Vuitton's Hardsided creations, the sky is truly the limit. The house carries on its founder's masterful craftsmanship, enriching its heritage while braving new frontiers of the thoughtful and urbane craft to deliver reliable and stunning solutions for the modern traveller.
(All images: Louis Vuitton)
This story first appeared in Prestige Malaysia's November 2020 issue and PrestigeOnline Malaysia