Our workout clothes are usually made from non-biodegradable fabrics. But, thanks to a rise in environmental awareness, we are witnessing an influx of sustainable activewear brands. Using fabrics derived from bamboo or recycled plastic bottles among other planet-friendly alternatives, these brands are making high-performance, stylish and durable gear. They also have high ethics and ensure a safe working environment and fair wages for their employees.
So, if you are looking to make changes to your lifestyle and be more eco-friendly, here are a few labels whose luxury clothes will make you feel comfortable both in body and mind.
Vyayama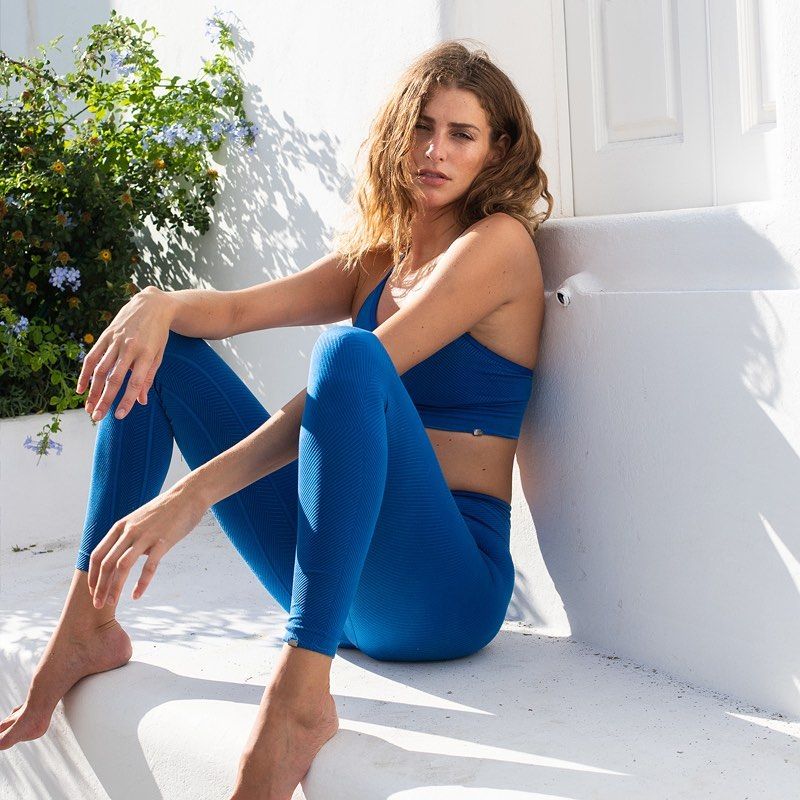 Pronounced vai-ah'mah, the name is Sanskrit for "to move". Clothes by Vyayama are non-toxic, renewable, skin- and environment-friendly. Dyes used are obtained from natural sources and all of its dye-houses have clean internal water treatments.
The brand was created with the objective to make clothes from plant-based fabric instead of synthetic fibre. The fabric is obtained from eucalyptus and is made by Tencel. Soft and high performing, it dries quickly and can, therefore, manage moisture better to keep the body comfortable.
The company, whose products are made in Portugal, ensures that its partners, too, follow the same strict safety standards. Vyayama is Oeko-tex Standard 100 certified, which means that its articles — from thread to accessories — are completely safe for human health. Thus, people with sensitive skin also have a range of items, including tees, tanks, leggings, bralettes and shorts, to pick from.
Indigo Luna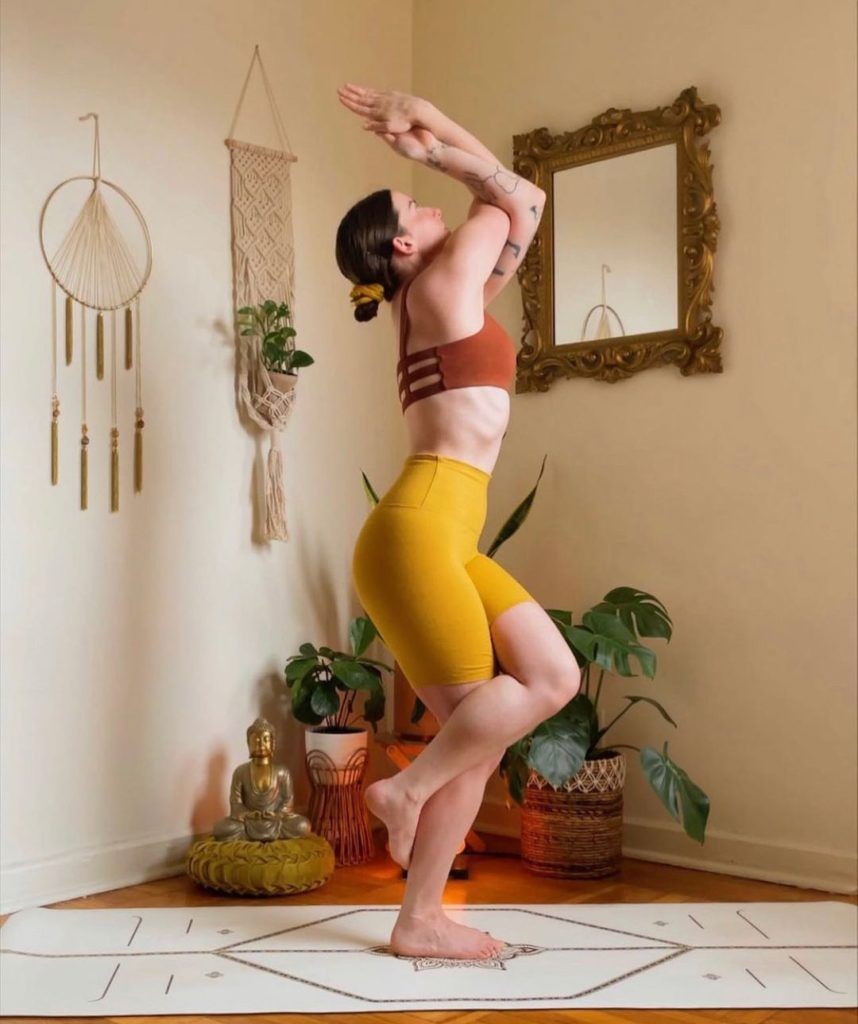 The eco-conscious company's range of yogawear, linen and swimwear are made on the island of Bali in Indonesia. A small, women-run factory makes the garments by hand while adhering to the high ethical standards set by the brand that includes no human or animal exploitation. Indigo Luna says that all the workers in the factory work in safe conditions and are protected by adequate healthcare.
The dyes are natural and sourced from tropical plants, like indigo, mango and secang wood, that grow in Bali. Only natural mordants, including alum, myrobalan and rhubarb leaves, are used to make the colours brighter. Even the runoffs are organic and any waste is composted. The entire process of making the clothes is sustainable, though longer and costlier.
Only Biodegradable Cassava starch bags are used instead of plastics for manufacturing and packaging. Both packing and shipping are done from Torquay, Australia.
Besides eucalyptus-derived fabrics by Tencel, Indigo Luna also sources some of its fabrics from Econyl, a company that turns nylon waste from oceans and landfills into usable fabrics.
You can shop for a wide range of items including trousers, shorts, kimono jackets and even masks — all of which come in soft colours such as mango, rose or ivory.
Boody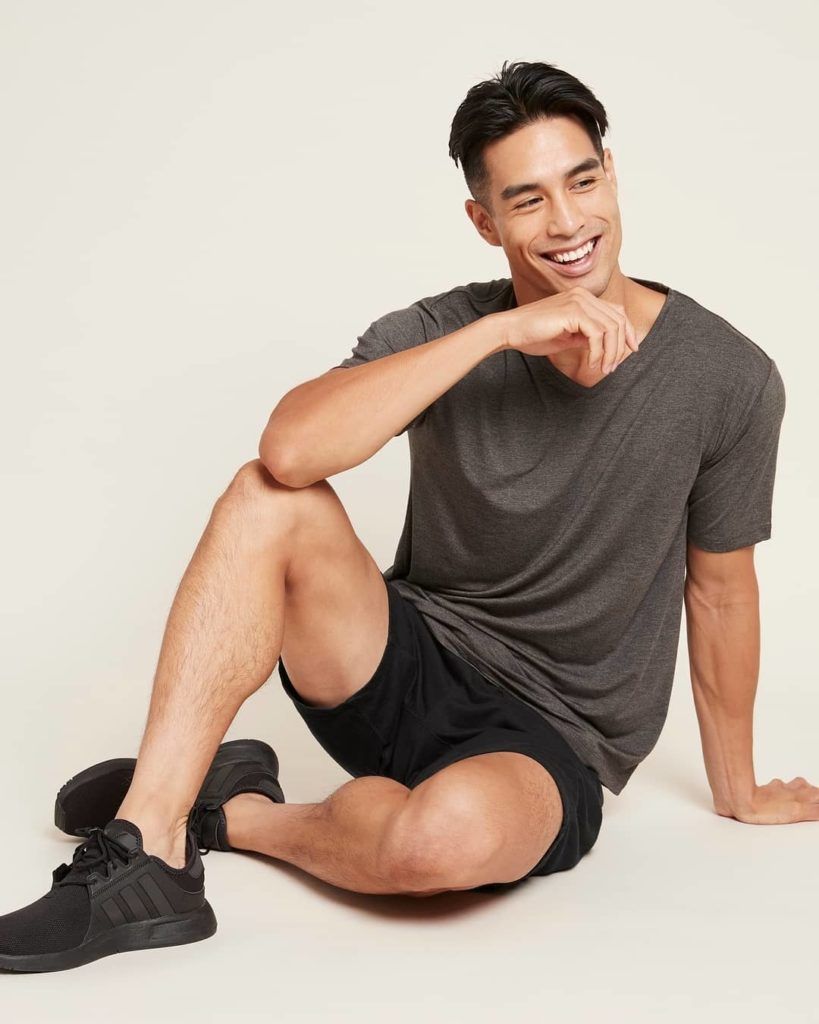 Boody is a Sydney-based ethical clothing brand obtaining its luxurious fabrics from certified organic toxin-free bamboo. The plant is grown using only rainwater and later processed in an environmentally friendly manner into yarns. The yarn is then computer knitted in tubes to produce the garments, resulting in very little wastage of fabric. Only t-shirts and clothes meant for babies are made using the traditional cut-and-sew method.
Be it leggings, socks, tanks, hoodies, face masks, bikinis, briefs or boxers — every single garment is soft, breathable and thermo-regulating, ensuring that the body always stays cool in summer or during exercise. Even their boxes are recycled and painted with vegetable-based ink.
The company boasts multiple certifications that vouch for the sustainability of its products and ethics. The bamboo yarn is certified by Ecocert SA as organic. All of the products made by Boody are PETA Vegan Approved, confirming that no animals are involved in any way at any step of production and that the products are completely vegan. Besides Oeko-tex Standard 100 certification, samples of Boody's products are tested by the renowned Société Générale de Surveillance (SGS) which ensures that fabrics meet health and safety standards in every country where the brand sells its products.
Girlfriend Collective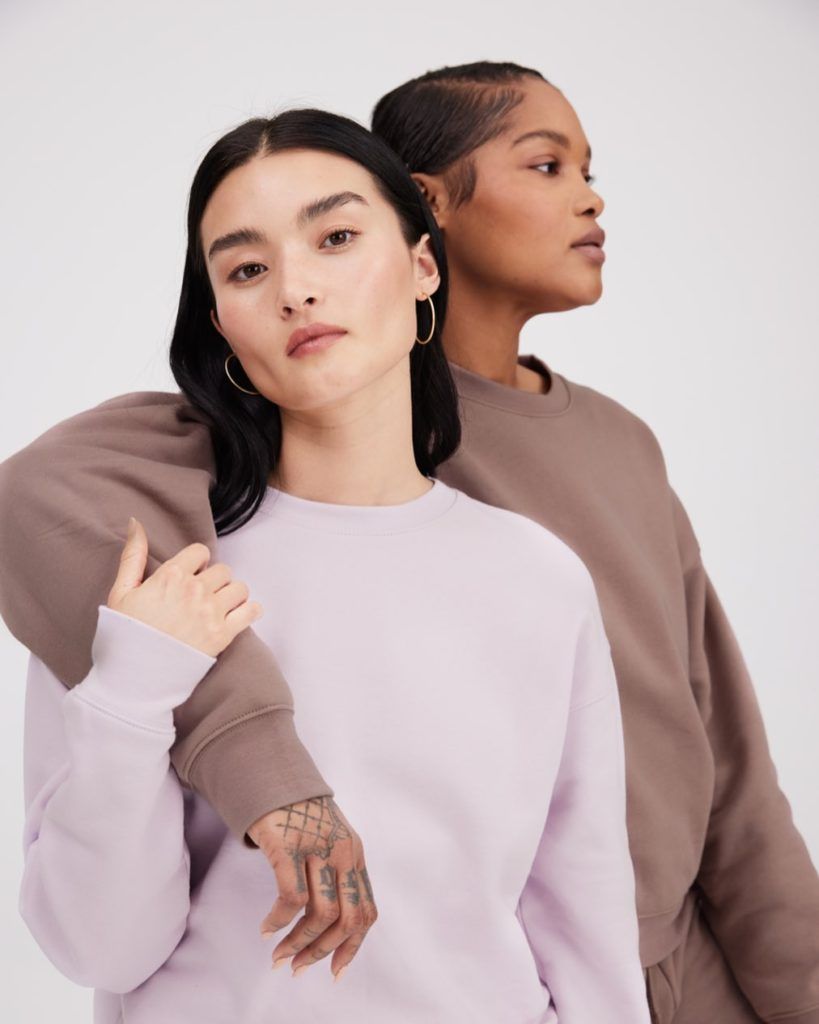 The fashion-forward activewear brand is known for turning plastic water bottles into fabrics for luxurious clothes that you can wear for a workout.
A completely female-oriented organisation, the company gets the textile for its clothes from a government-certified facility in Taiwan. At the facility, 100 percent of post-consumer water bottles from landfills undergo a complex process that turns them into soft, recycled yarn. The plastics used are free of BPA (used in reusable water bottles) and are polyethylene terephthalate (or PET) used in single-use water bottles and food containers.
The clothes are then produced in Hanoi, Vietnam, in a factory certified SA8000, which means that there is no forced or child labour and workers get fair wages besides safe and healthy working conditions. According to the company, 25 recycled post-consumer bottles go into the making of one pair of leggings. Girlfriend Collective also uses the yarn made by Econyl for LITE fabric for some of their clothing.
Eco-friendly dyes are used to get different colours such as black, moon, midnight, moss, and plum. The fabric is certified Standard 100 by Oeko-Tex. Even the packaging is recyclable, with products delivered in reusable pouches made from the same material as the bras and leggings.
Reformation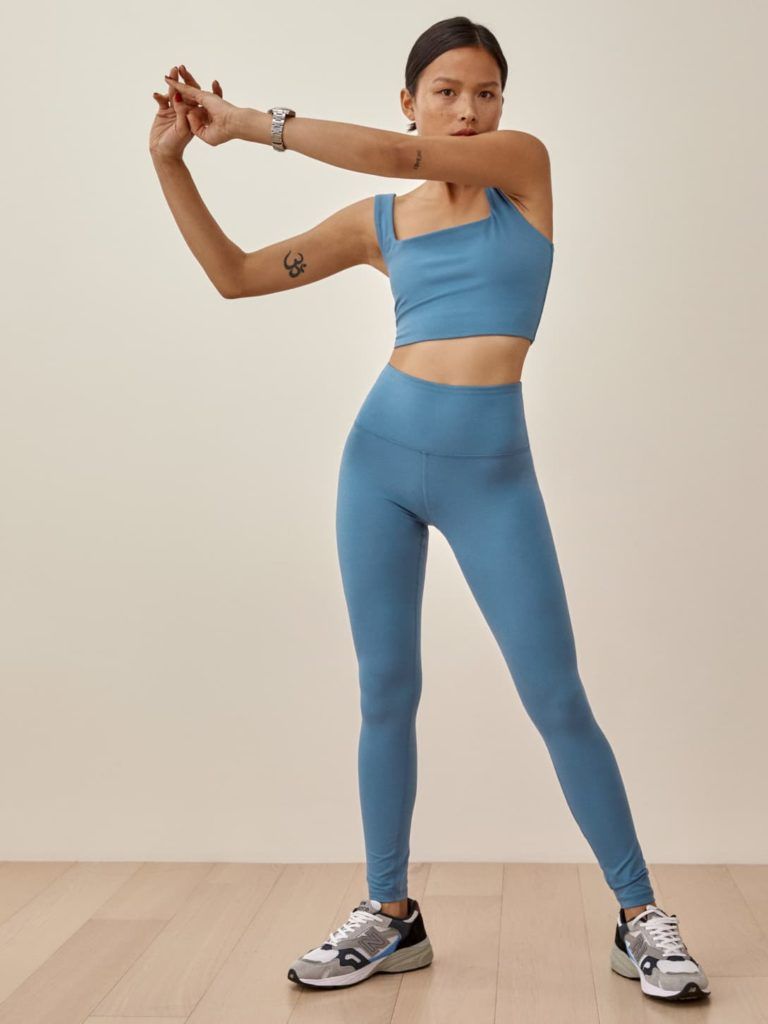 The Los Angeles-based company aims to bring high-quality sustainable fashion to the masses. Producing a range of clothes for women, the brand's factory is located in the hometown. Fair treatment of workers, of which three quarters are either women or from under-represented groups, is ensured in partnership with the Fair Labor Association.
One of the best things about this brand is its dedication to reducing the overall negative effect the garment industry has on the environment. Reformation releases a Sustainability Report, in which it publishes data collected by tracking the footprint of each of its product on the environment through an internal lifecycle tool known as RefScale. As against the conventional footprint produced in 2020 by clothes in the US, products by Reformation saved 20,804 metric tons of carbon dioxide, 1,600 million gallons of water and 222 metric tons of waste. The 100 percent carbon neutral company invests in green building infrastructure and aims to go Climate Positive by 2025.
Collections are limited editions and expanded only upon demand. This not only reduces wastage but also ensures exclusivity. Its activewear is made using either of two types of fabrics — EcoMove and EcoStretch. The former is a performance fabric meant for high-intensity activities. The latter is meant for activities of a lower impact.
At least 75 percent of all of Reformation's clothes are made from rapidly renewable, plant-based natural fibres as well as those which are almost all-natural or recycled. These include Tencel, recycled cotton, linen and recycled cashmere.
All of its products are tested for hazardous substances against its Restricted Substance List (RSL) which is based on the industry level standards of AFIRM Group — a global organisation assisting apparel and footwear supply chains with resources for self-governing RSL implementation. Its dyeing facilities enjoy A+ grade certification from Bluesign which confirms, besides other sustainable and ethical practices, that the fabric is safe for wear through the use of safe input chemicals.
Varenna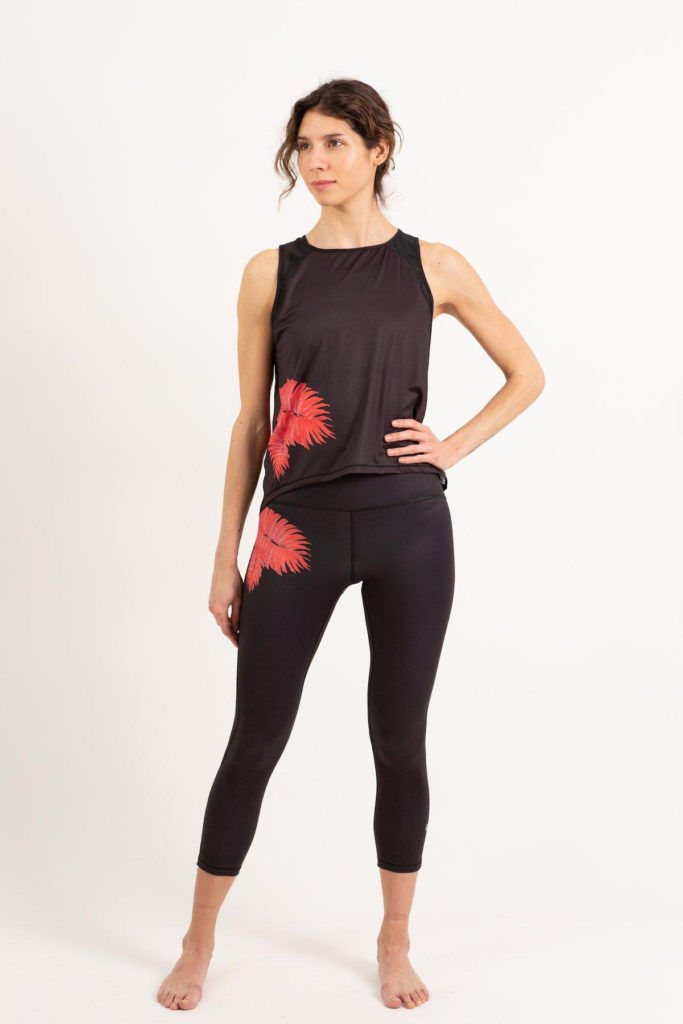 The first activewear brand whose products are made in Italy, Varenna is named after (and draws inspiration from) the town near Lake Como, which is the childhood home of its founder Arantxa Gandini. The enchanting beauty of the popular tourist region reflects in the fashionable pieces by the label.
Varenna's designs are suitable for women of any shape and size. Its designers pay great attention to the details of the clothes, the aesthetics of which pronounce their exquisite craftsmanship. Though the style is important, there is no compromise on the quality or function either.
Its biodegradable fabric comes from PET bottles, and the company produces only recycled and recyclable garments.
Most of the factories involved in the production process are located in Italy. Production is deliberately kept limited to minimise the impact on the environment and pressure on the workers. All materials used in the past sessions are reviewed to understand the brand's progress and how better to innovate for the future.
Buyers are provided with a Blockchain certificate, a unique digital certificate linked to an NFC code inside the garments. The certificate, which is given in partnership with Trust Place, not only guarantees that the product is a limited-edition piece but also contains information about its components and the production process.
BAM – Bamboo Clothing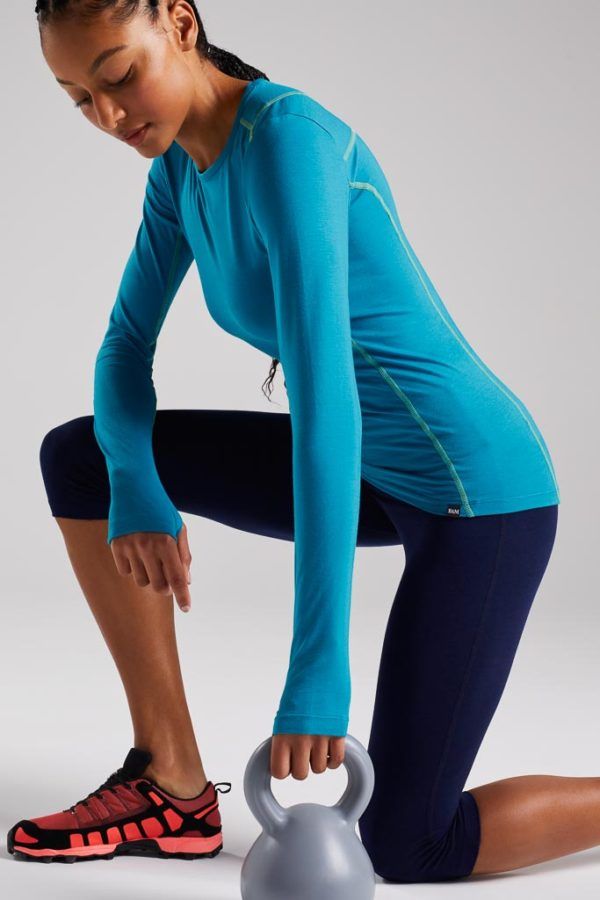 The brand took its name from the main type of fabric it uses — bamboo. The UK-based label sources the fast-growing grass from the forests of Sichuan and Yunan in China. Bamboo doesn't require pesticides or irrigation and can be grown on half the land required for cotton for the same fibre yield. It is converted into bamboo viscose — the actual fibre — in the country's Hebei province. Since the viscose process requires chemicals, the company ensures that the factories have responsible chemical management systems and waste treatment practices. It says that despite the use of chemicals, this fibre is one of the most sustainable and more planet-friendly than others such as cotton and polyester.
The extremely soft Merino wool, which is sourced from an Australian RWS (Responsible Wool Standard) certified farm, and organic cotton are two of the other types of responsibly sourced fabrics used alongside bamboo for some of BAM's collections. For durability, the company says that it sometimes uses synthetic fibres where no alternative is available but is also researching the performance of recycled and bio-based alternatives for a possible future introduction. Bamboo is present in all of its products except for Rowtor and Longaford jackets, which are made from recycled and recyclable PET.
Keeping in mind its goal to be zero waste to landfill by 2030, BAM doesn't use plastic at any stage and the garment bags used for packaging are both biodegradable and compostable. As part of its 2030 mission, BAM has partnered with charity Sharewith to help provide the needy with second-hand clothes. In March 2021, the company said that the initial response has been so overwhelming that it plans to turn it into a long term mission. The 2030 goal also makes the company take responsibility for the dyehouses; only those holding Oek-Tex certificates, which confirms that no hazardous chemicals have been used in dying, are involved.
The incredibly comfortable and breathable activewear is designed for both men and women. Crop tops, yoga pants, leggings, vests and base layers — all come in various bold colours, designs and patterns.
Ernest Leoty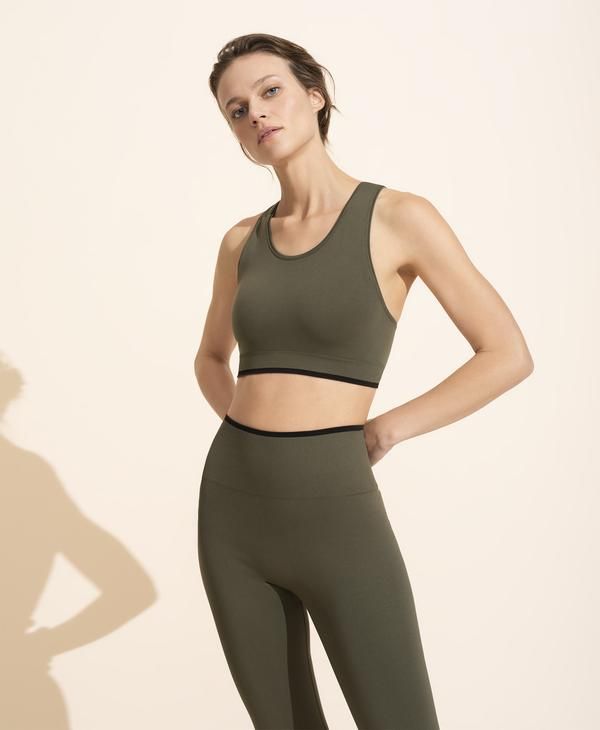 The French sustainable luxury activewear brand has the advantage of having all of its factories in Europe, which means that everything from environmental certifications to employee wages is subject to stringent European laws.
Both recycled polyamides and natural cellulose fibres from Tencel, Lenzing and merino wool are used for the clothes by Ernest Leoty. Production is done in small batches to reduce wastage. FSC certified suppliers provide the packaging, which is done in boxes made from 70 percent recycled materials. The box itself is fully recyclable.
Ernest Leoty traces its roots to 19th-century Parisian corset maker Maison Leoty, whose original corsets can be found at London's Victoria and Albert Museum as well as New York's Metropolitan Museum of Art. This female-first ethos has been carried forward by the label, including its unique 'corset kits', a reinvented corset look meant to enhance everyday wear for women.
The design team at Ernest Leoty can marry French couture with Olympic-grade performance gear to produce high-performance clothes that appear to have come straight from the runway.
TALA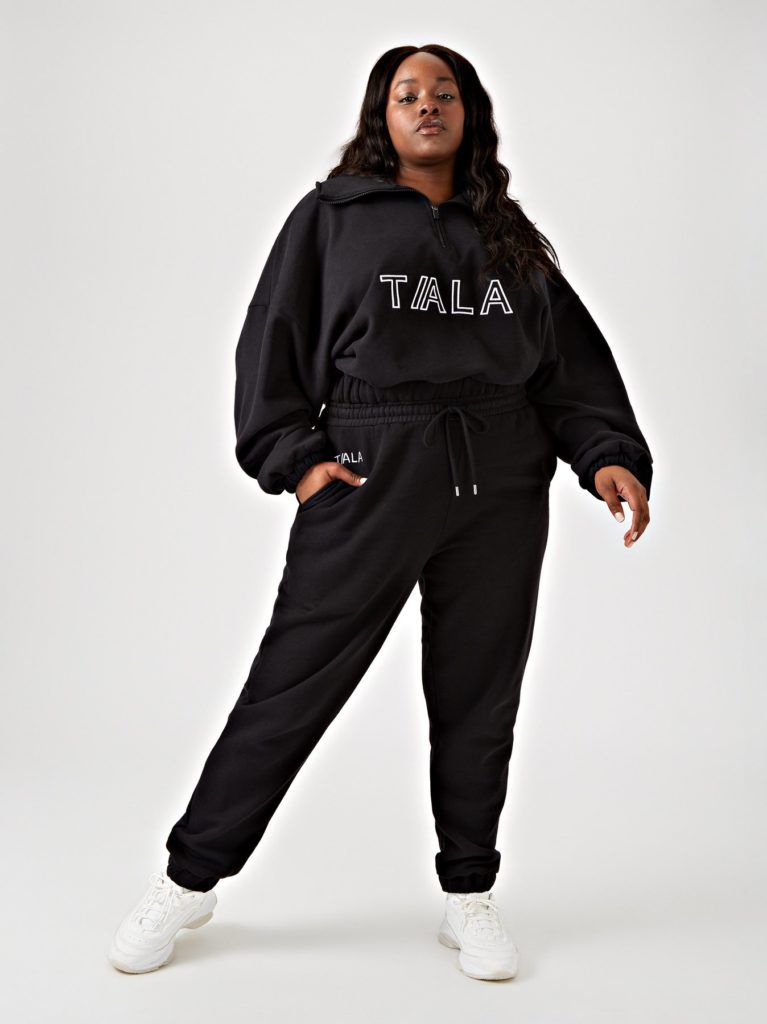 Launched in 2019, the UK-based company produces extremely durable and comfy clothes for women. The aim is to revolutionise the fashion industry by creating 100 percent recycled and upcycled sustainable products.
TALA uses a range of fabrics but the company takes care that all of them are sourced responsibly and do not adversely impact the environment. These include Q-Nova, a lightweight nylon 6.6 fibre that has been obtained from regenerated raw materials and is environmentally-sustainable. Another type is Recover, which uses textile waste as raw material. Lyocell, bamboo and recycled cotton are some of the other fibres used in the making of TALA garments. The fibres are certified by authorities such as Global Recycling Standard (GRS).
TALA has its factories in Portugal, Turkey and China and all have to follow strict environmental and ethical working standards. Though they are accredited by organisations like Global Organic Textile Standard (GOTS) and Business Social Compliance Initiative (BSCI), TALA has its own local teams which ensure that the factories are adhering to the high standards of the label.
Another contribution for a better environment from TALA is the clothing tags. They are filled with seasonal seeds and can be buried in the soil. You just have to keep watering for it to flourish.
Its wide range of items includes stylish leggings, sports bras, tracksuits, bottoms and vests. The colours are primarily six, including black, green and blue, but the shades are soft which lend each piece an attractive yet minimalist feel.
Nimble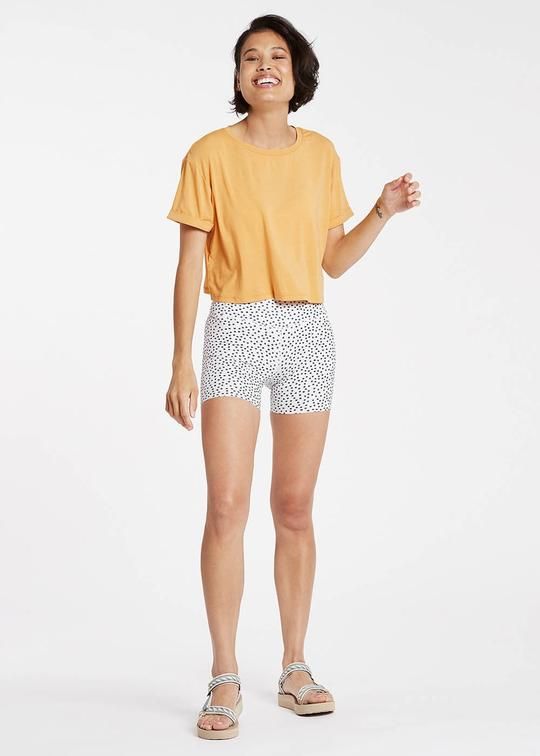 This Australian brand uses recycled plastic bottles to create two custom engineered fabrics used in its activewear range. Known as MoveLite and COMPRESSLITE, the fabrics contain recycled PET along with Spandex. The recycled PET process is simple — bottles are cleaned, broken down into flakes, melted into pellets, spun into yarn and then knitted into the fabrics. Since 2015, the brand has recycled more than 1.1 million bottles. According to the brand, six recycled plastic bottles are used for a single pair of COMPRESSLITE leggings and two for every sports bra.
A majority of the products are manufactured in Taiwan, where the highest standards of working conditions, product quality and pay is adhered to. External monitors are employed to keep a track of this.
Among the clothes are three types of leggings, 7/8, 3/4 and long, along with patterned tanks, tees, sweats and long sleeves. The mailer bags and poly bags in which the products are packaged are industrially compostable. The swing tags are FSC certified to promote the responsible management of the world's forests.
Contur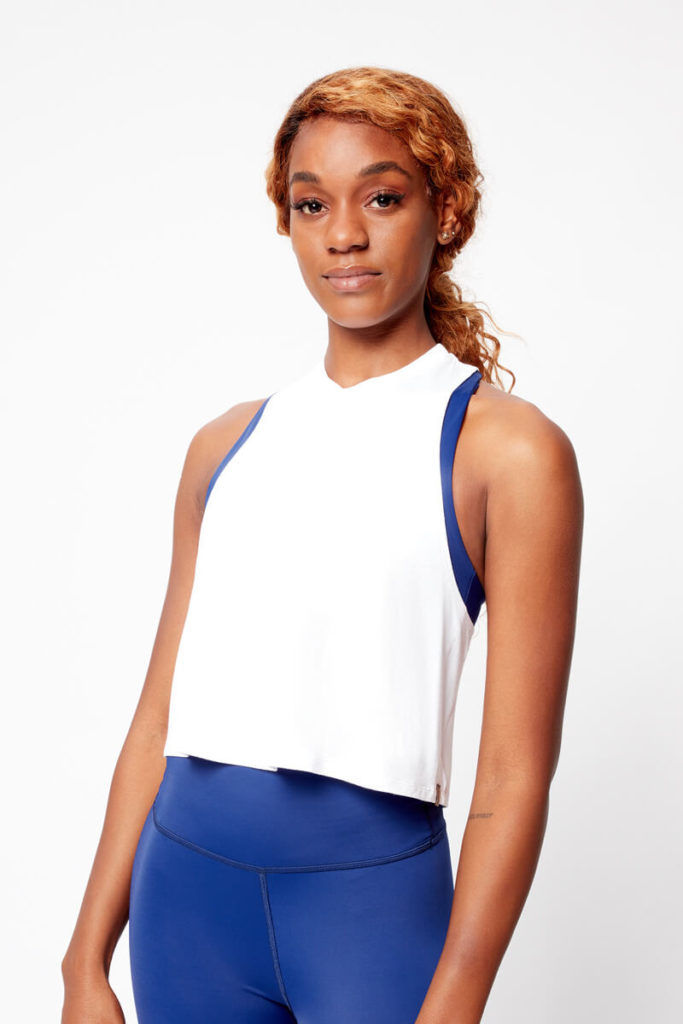 If you are looking to add some colour to your activewear, Contur's clothes are available in a range of bright hues, including burgundy, jade, cerise, orange and yellow. All of the products, be it leggings, sports bras or vests, are designed to give you the highest level of comfort and flexibility during any workout or even as daily wear.
The luxury British activewear brand caters only to women. All of its products are made in London, which not only helps ensure that the production process follows the brand's sustainability ideals but also helps reducing carbon footprint. A supporter of the 'Who Made My Clothes?' initiative, the brand's clothes are stitched and seamed by hand. Some of the clothes have high UV protection and all of them are sweat-wicking which helps your body stay cool.
Econyl, the fabric obtained from fishing nets and other ocean waste, is used to make breathable clothes. The packaging is biodegradable and is made from 100 percent recycled materials.
(Main and featured images: Ernest Leoty/Contur/Varenna)