Spring/Summer 2022 is a sexy season – one that dares you to show skin and electrify with bright hues. Jacquie Ang pins down the leading trends and definitive highlights, from statement prints to surprise personalities on the runways.
Ab fab
The midriff maintains its position as fashion's hot spot with this season's embrace of bodycon. The trend gets risqué as designers propose curve-enhancing brassieres or bold cuts.
Fine print
High and mighty
The mini looks set to be a major player this season as hemlines climb thigh-high. Designers tease with flirty strip-like skirts, lending oomph to gorgeous gams.
Line up
In line with the season's sensuous vibes and oozing erotic allure, lingerie-inspired looks feature the corset's lace-up closure, which emerges as this season's unexpected twist. Leave the suggestive embellishment undone and nail the fringe trend with the trailing laces.
Watch this space
Louis Vuitton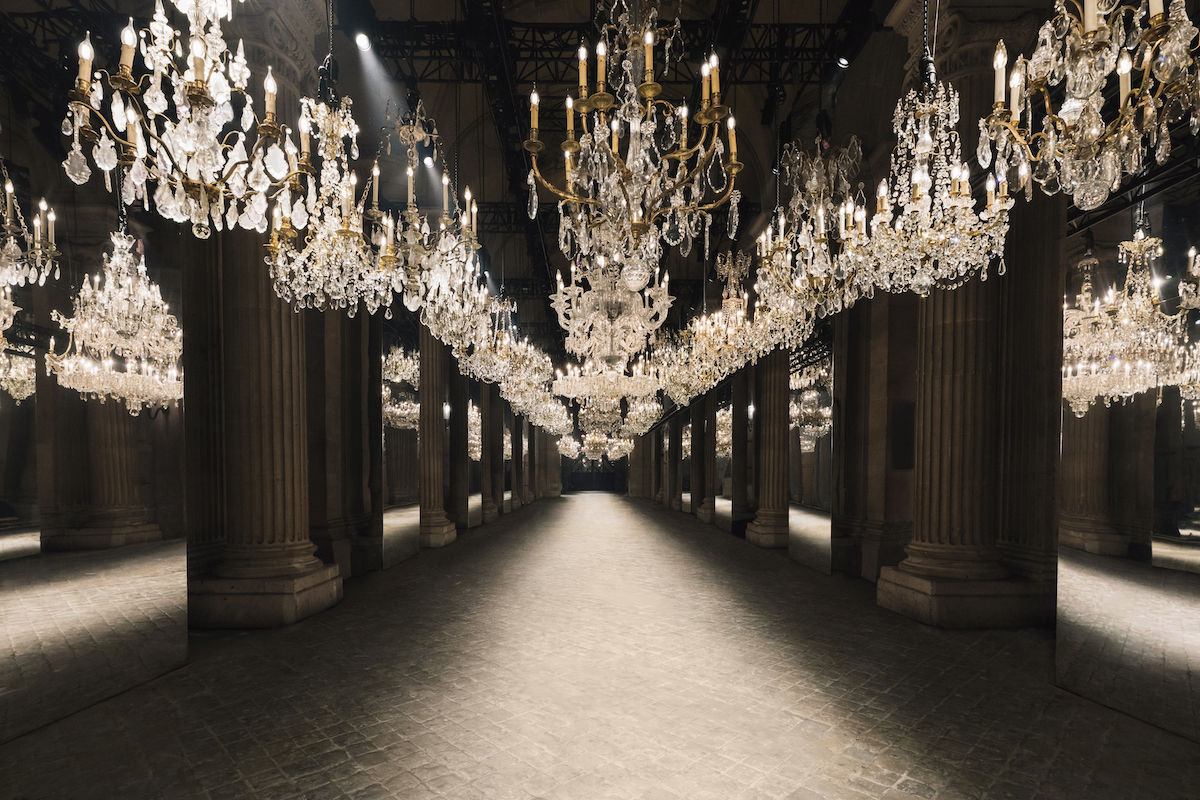 Unveiled under grand chandeliers, the runway is staged in the Passage Richelieu (located between Rue de Rivoli and the Louvre Museum), where founder Louis Vuitton used to traverse to reach the apartments of Empress Eugénie. He was the exclusive trunk-maker and packer for the wife of Napoleon III.
Gucci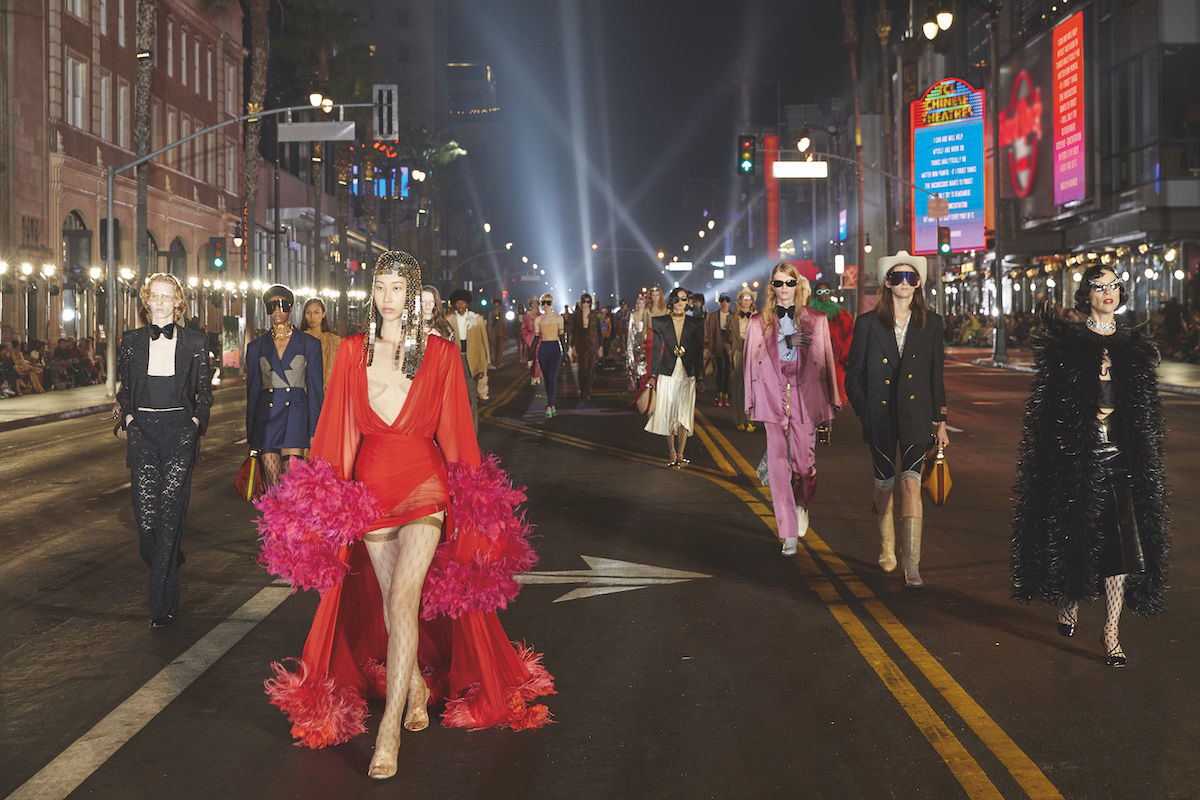 With his mother in mind (she worked in Rome's famed Cinecittà Studios, which piqued Alessandro Michele's interest in the glamour and imagination of cinema), the creative director of Gucci turns the iconic Walk of Fame along Los Angeles' Hollywood Boulevard into a runway.
Alexander McQueen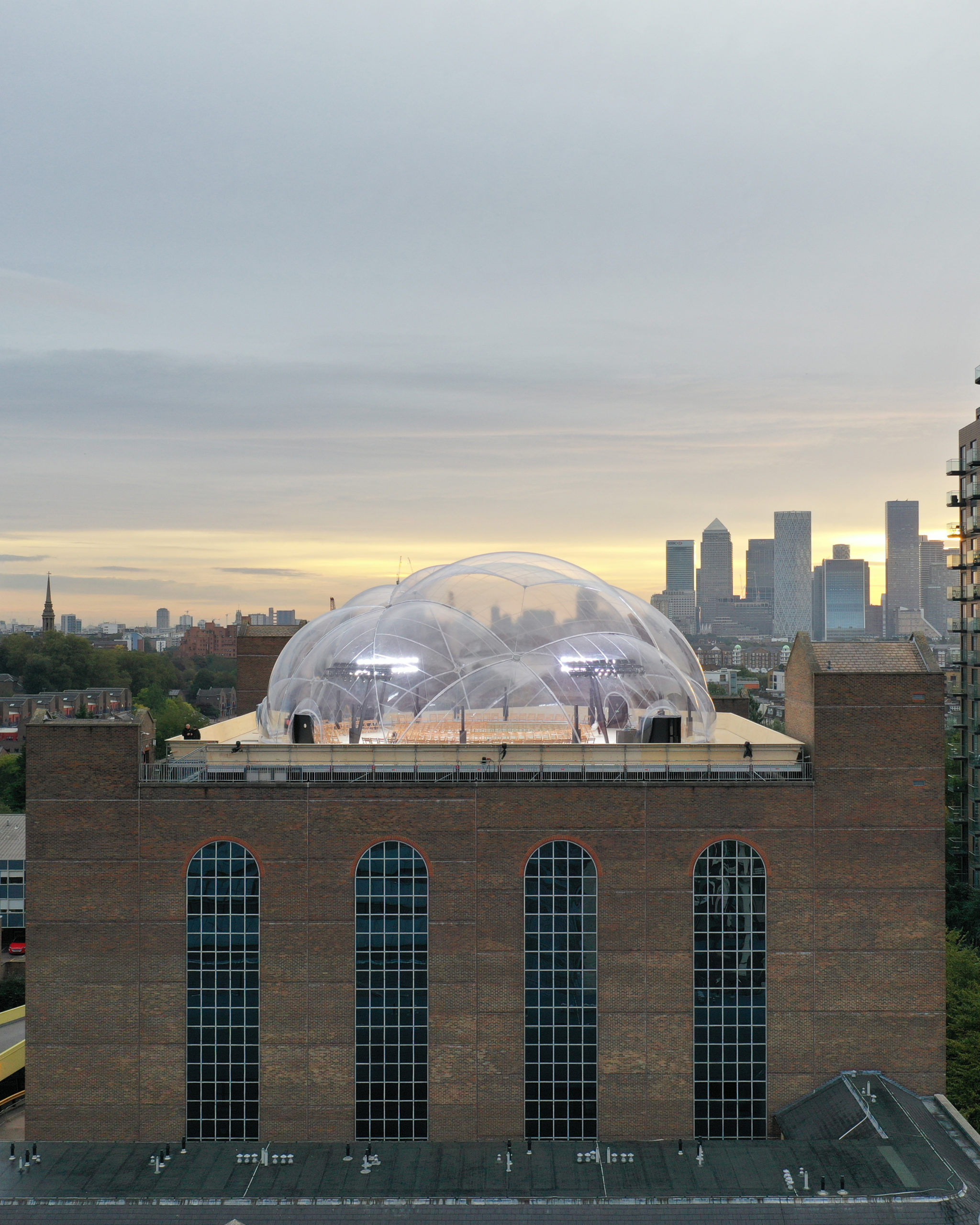 Chilean architect Smiljan Radic perches a transparent cloud-shaped bubble dome on a rooftop carpark in Tobacco Dock to offer the audience a panoramic view of London.
Miu Miu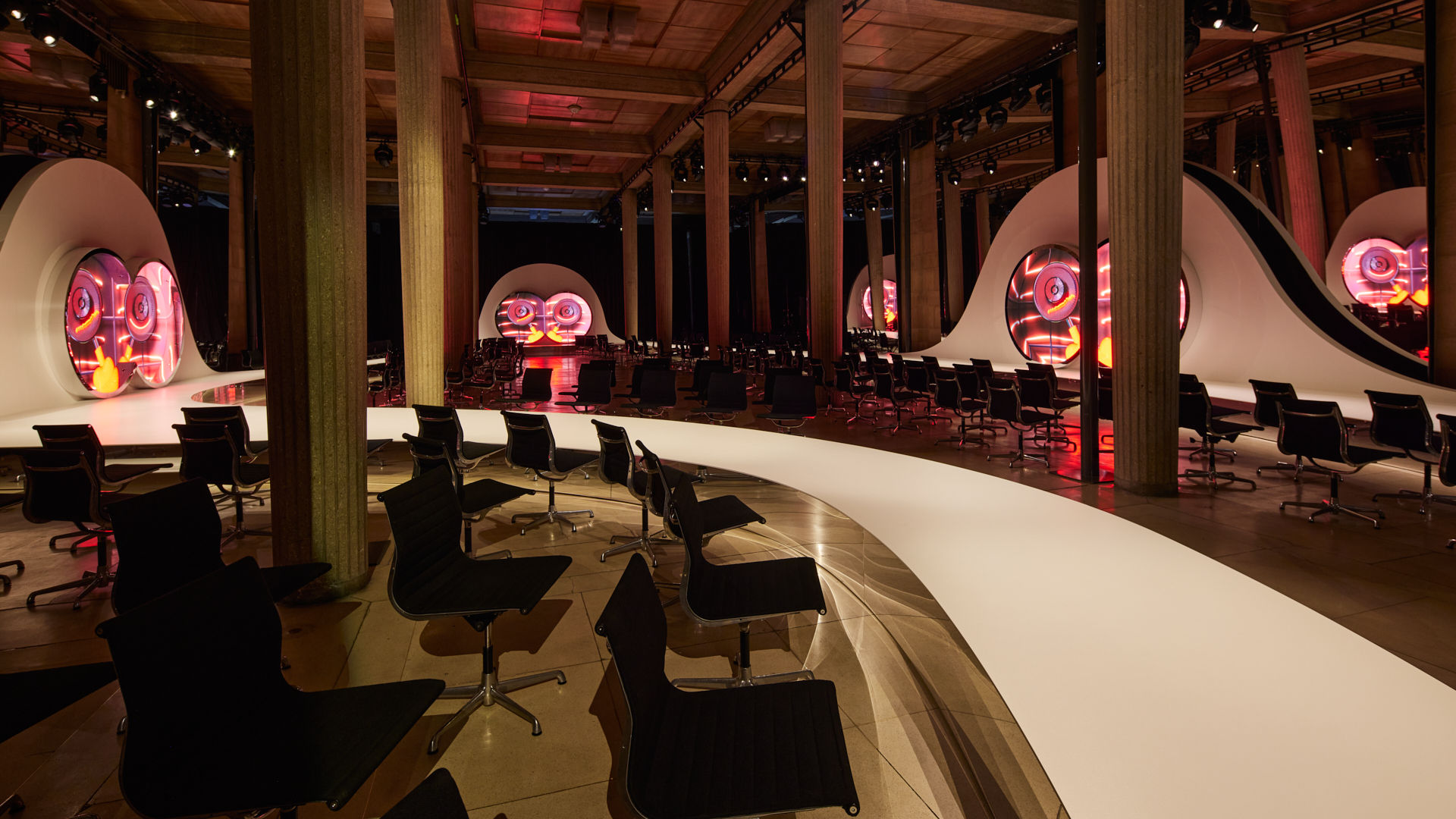 Based on her exploration of the intimate relationships mediated through the camera, New York-based Moroccan artist Meriem Bennani's binocular-shaped screens projecting her films disrupt the interiors of the Palais d'Iéna, a government monument in Paris. Set designer AMO conceives a runway that snakes through the centre of the space, seating guests on Eames office chairs as a nod to the venue's heritage.
Dior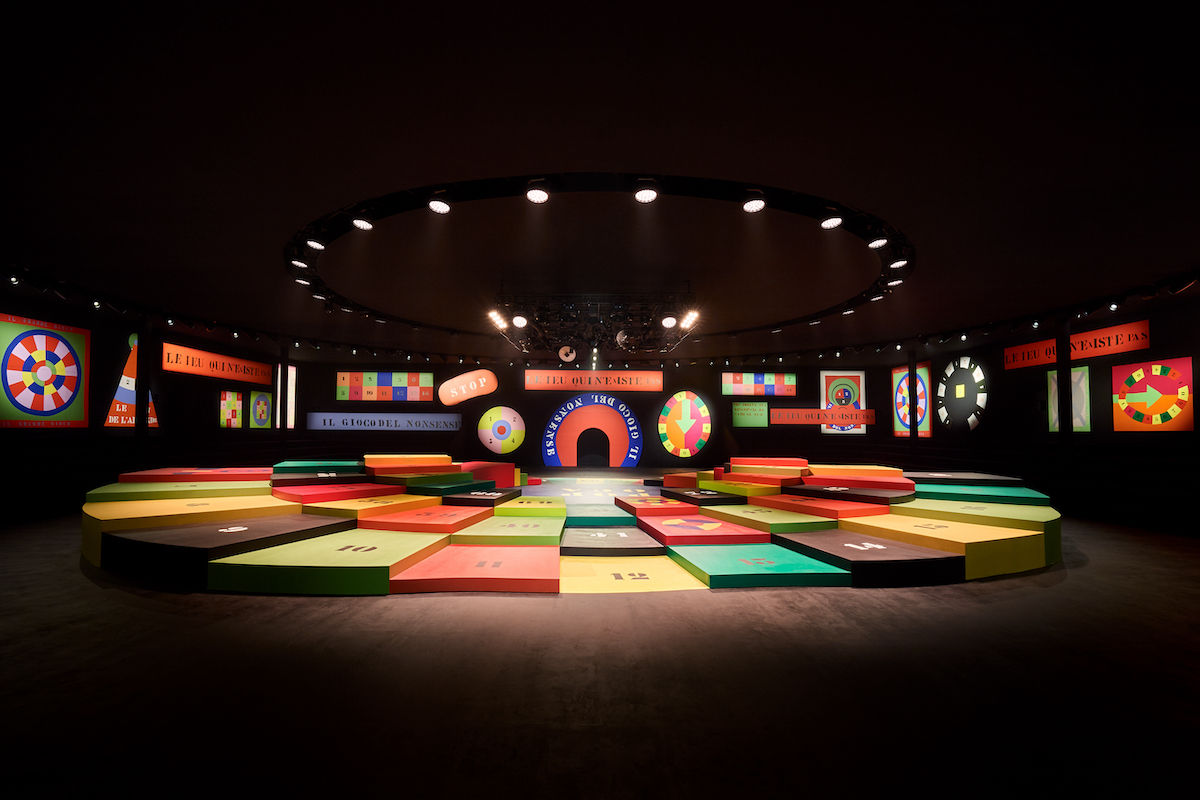 In a playful tribute to Italian painter Anna Paparatti, Dior's board game show set revisits her emblematic artwork from the '60s in a colossal collage of hand-painted reproductions. Presented in a structure built over a fountain in Jardin des Tuileries in Paris, the dynamic set evokes the Piper Club – a famous nightspot at the forefront of Rome's artistic scene in the '60s.
Chanel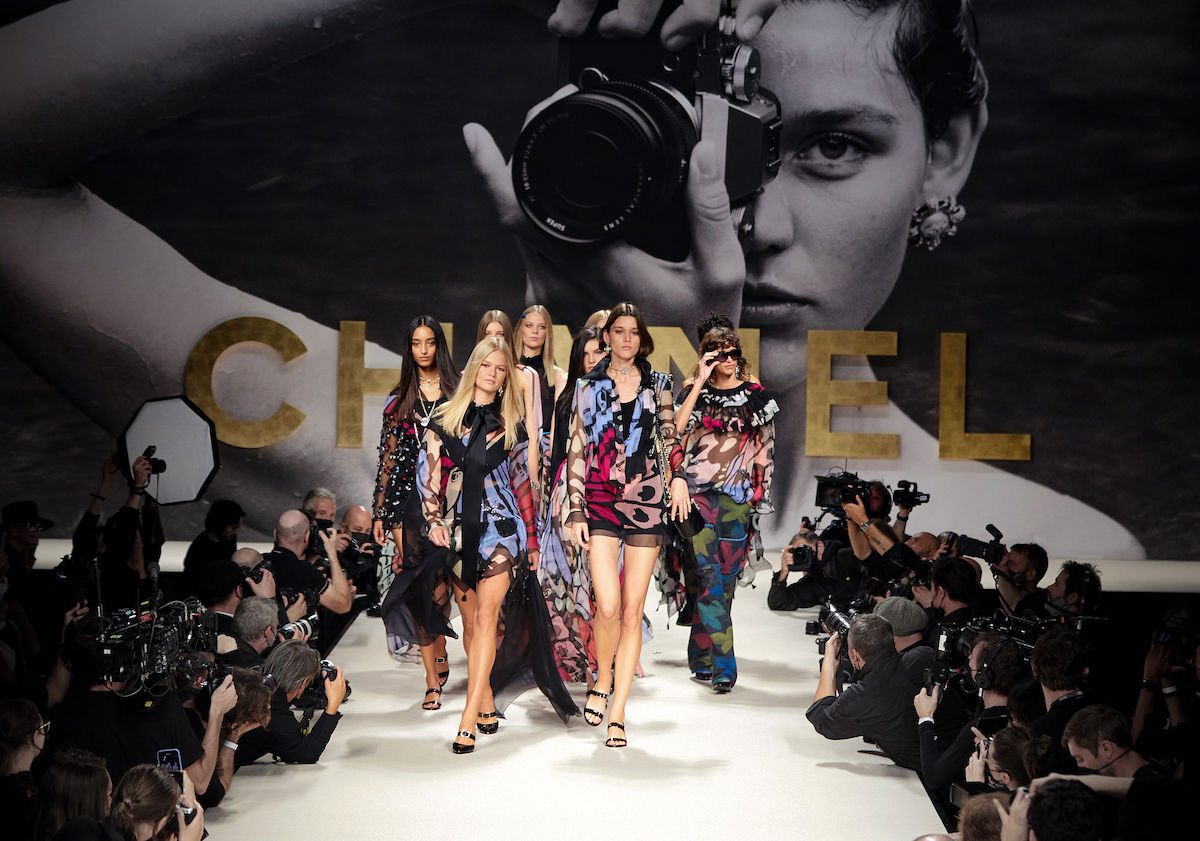 Staged on a raised runway at the Grand Palais Éphémère in Paris, complete with a parade of models and surrounded by photographers clicking away, this show channels the emotionally charged glamour of fashion shows in the '80s.
Name check!
And it was all yellow
In a Pantone-powered season saturated with rainbow-worthy hues, the glorious beams of yellow hit a high note.
This story first appeared in the March 2022 issue of Prestige Singapore.