Daniel Craig brings style first to his last outing as James Bond in No Time to Die. Italian designer Massimo Alba tells us all.
Despite the ubiquitous coronavirus delaying the release of the new James Bond film from April to November, anyone who has seen the No Time to Die trailer is struck by its opening sequence, in which our conflicted secret agent engages in a high-speed chase through the Italian village of Matera and finds himself surrounded by assassins on foot. He suddenly spots a sitting Aston Martin DB5, a car first driven by Sean Connery in 1964's Goldfinger. What's a Bond to do? Fast as a whip, he does donuts in the classic car, as its in-built machine guns blast from its sidelights and lays waste to his pursuers.
It's epic Bond. But the most remarkable part is not the car (as ecstatic as it is), nor the girl (Lèa Seydoux, ecstatic though she is), but his wardrobe. Craig, as James Bond, in his final cinematic outing as one of the most bankable movie franchises of all time, is sporting, ahem…a corduroy suit. Cord? On James Bond?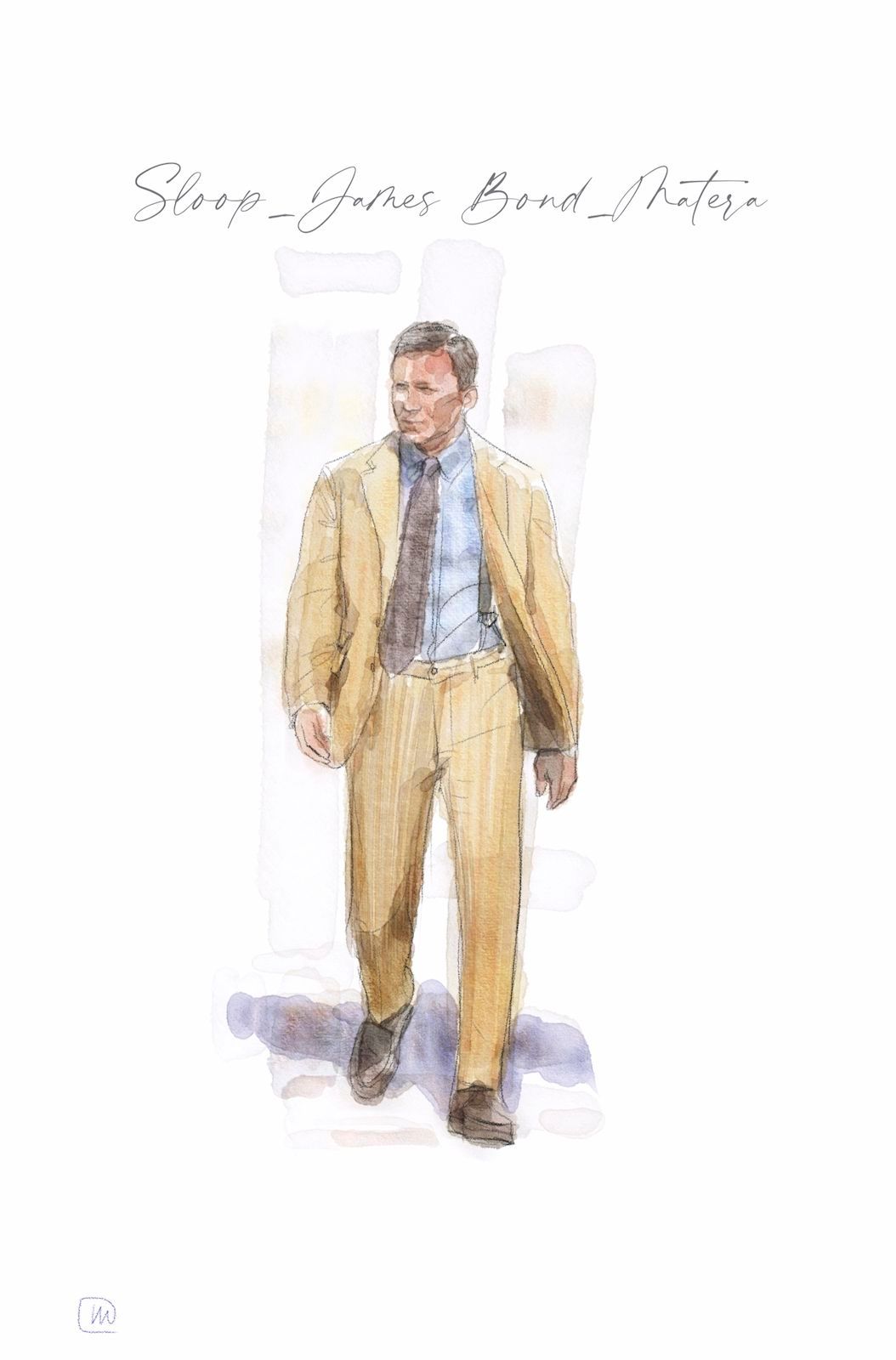 Counterculture has defined Daniel Craig's kinetic 21st-century James Bond from the get-go in Casino Royale in 2006, and this new sartorial accord is typical. Cord has been dissed as fusty and academic, with schoolmasterly associations. But cord also represents the anti-establishment badge of cool, associated with working-class identity and political radicalism. Brigitte Bardot and Jane Birkin made cord cool. And, guess what, Daniel Craig wears it in real life when he's not playing his alter ego 007.
The man who began the Bond franchise when he was 37 (he's now 52) – the longest-serving 007 at 14 years – has toughed out five films grossing more than US$3 billion in revenues. Casino Royale was auspicious; Craig became the first Bond ever to be nominated for a BAFTA in 2007. More remarkable is how Craig has shaken and stirred the slickly packaged blockbusters that his Bond predecessor, Pierce Brosnan, had been in.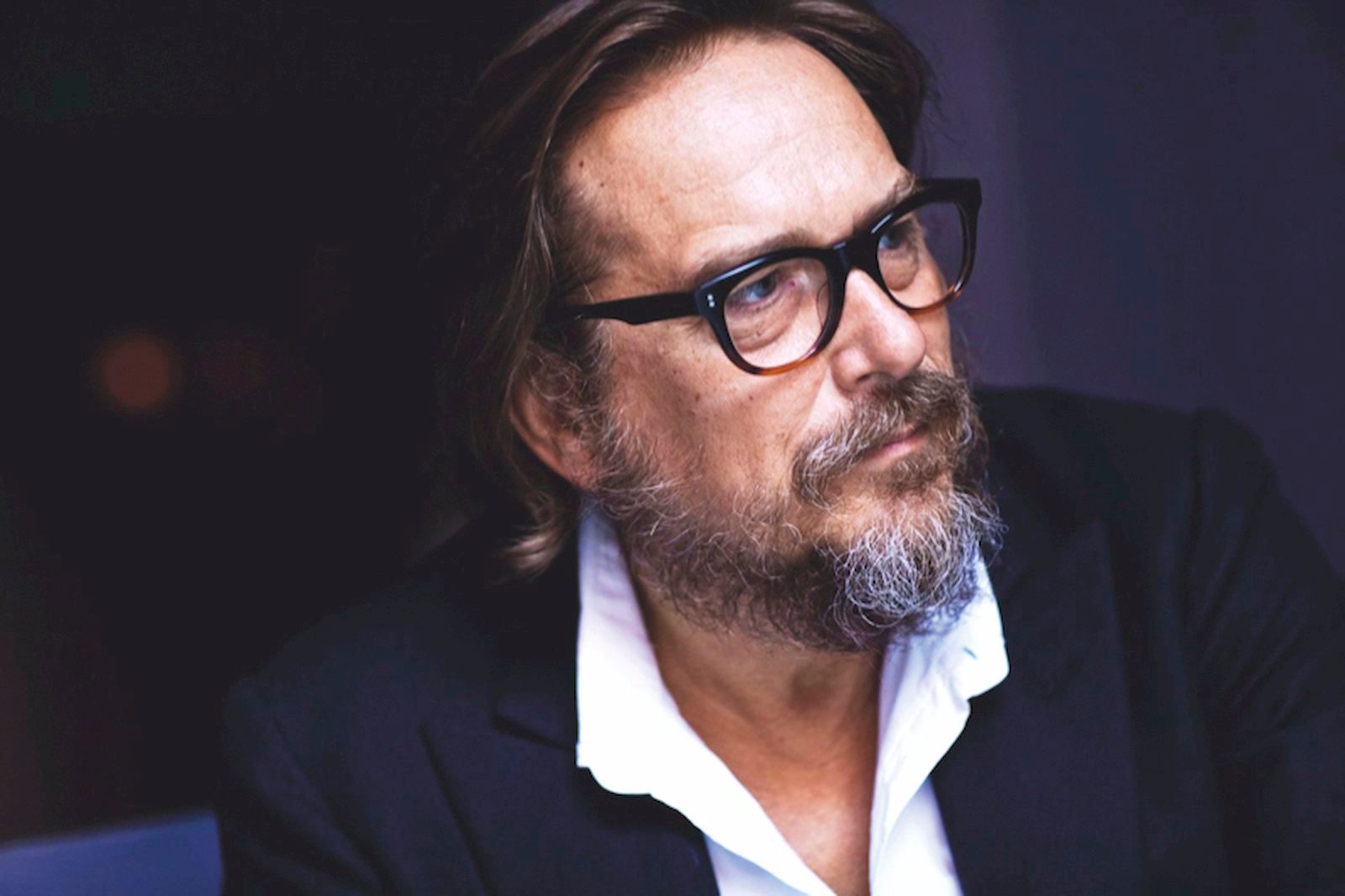 Craig told the film's head costume buyer, Jane Gooday, he wanted corduroy in No Time to Die. And not just any old cord but Italian designer Massimo Alba cord. And if you've ever met Daniel Craig and been targeted by those gas-ring blue eyes of fire and near-psychotic madness, he's not a man you'd want to deny. (Craig's choice is so hip you can't find Alba's label in Singapore yet.
"You can tell Daniel Craig knows how to wear clothes," Massimo Alba tells me from his headquarters in Milan. "He's a very stylish man, and not just when he plays James Bond on-screen. Formal or casual, he uses clothes to let his personality exude." So much in fact that Alba religiously follows the IG handle @whatsdanielwearing. "I like browsing it, his taste is extremely eclectic and I have become acquainted with his choices. I like his attitude."
Craig has done something similar before. One of his coolest Bond looks came in the less-than-great Quantum of Solace, in which he wears a cardigan and sunglasses. Like the cord, it might have looked fusty, but on Craig, the look had a sharp Steve McQueen-esque flair. Craig gave it panache.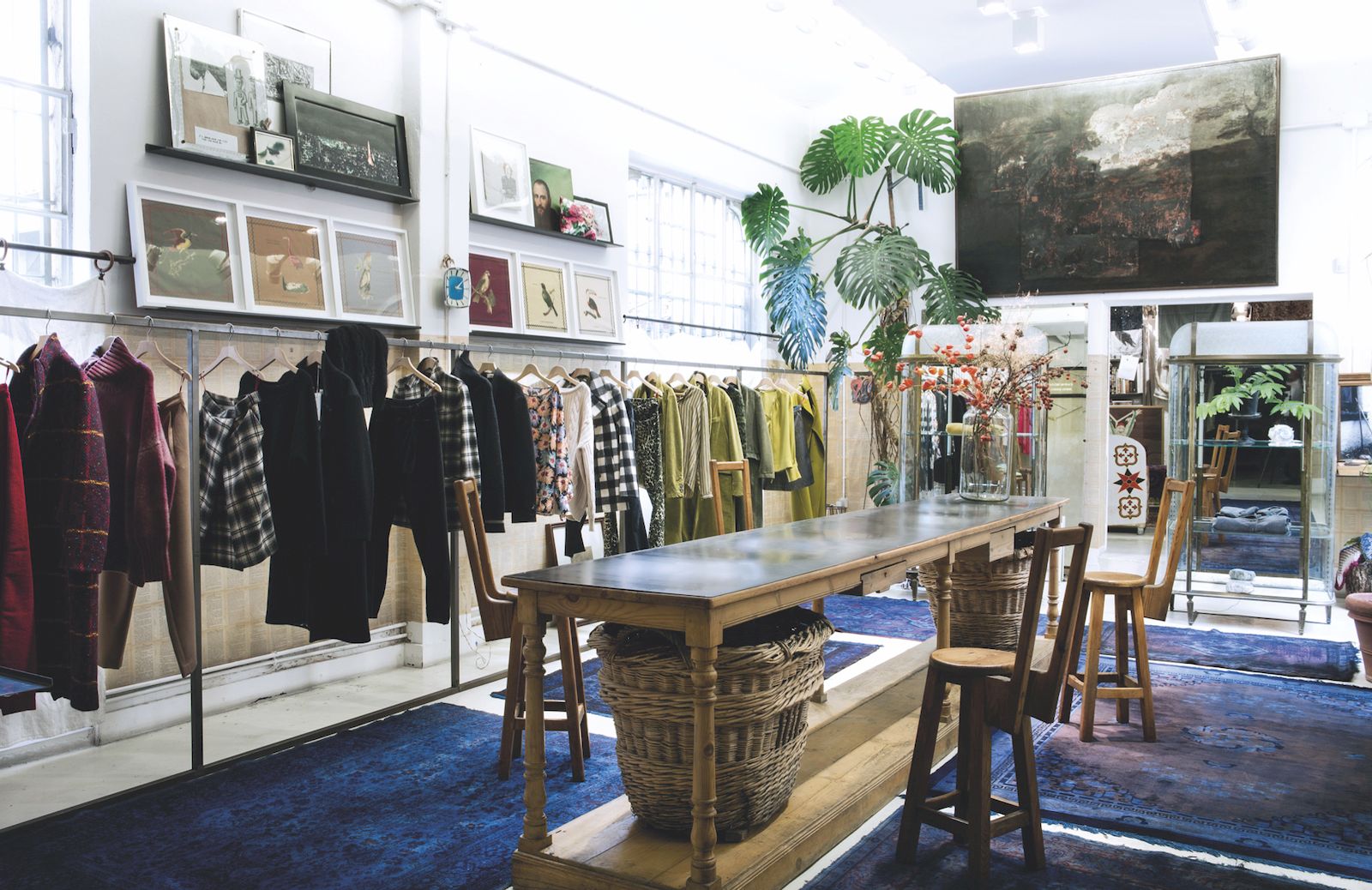 Bond, reinvented
Alba says the process of dressing Bond for certain parts of the film (Tom Ford dresses much of the rest) was straightforward given Craig's existing relationship as a customer. "The costume designer contacted our Milan office requesting lookbooks. Mr Craig owned Massimo Alba pieces already and this is how it all started, in a very organic way. Lookbooks were sent, a selection was made and an order was placed."
Was he nonetheless surprised to get the call from Her Majesty's Government's go-to gallivanter? "I feel humbled by their choice. My brand is small and independent. It really means a lot." And the cord? "The Sloop suit (the beige corduroy) is a carry-over, that's been in my menswear collection since season one, so to have that be part of one of the most famous film sagas of all time made me very happy."
But is the world ready, or Bond's legions of style aficionados and attendant Bondmania ready, for their conflicted hero in cords? "I'd like to think of the new Bond as a more 'human' one, if I may use such a term," says Alba. "I think of James Bond now as a man who, in a way, doesn't need to wear a suit like a form of armour any more, as if he's found a new confidence." Alba hadn't seen the film when we spoke to him. "At least, this is how I imagine it or maybe how I would like it to be," he qualifies.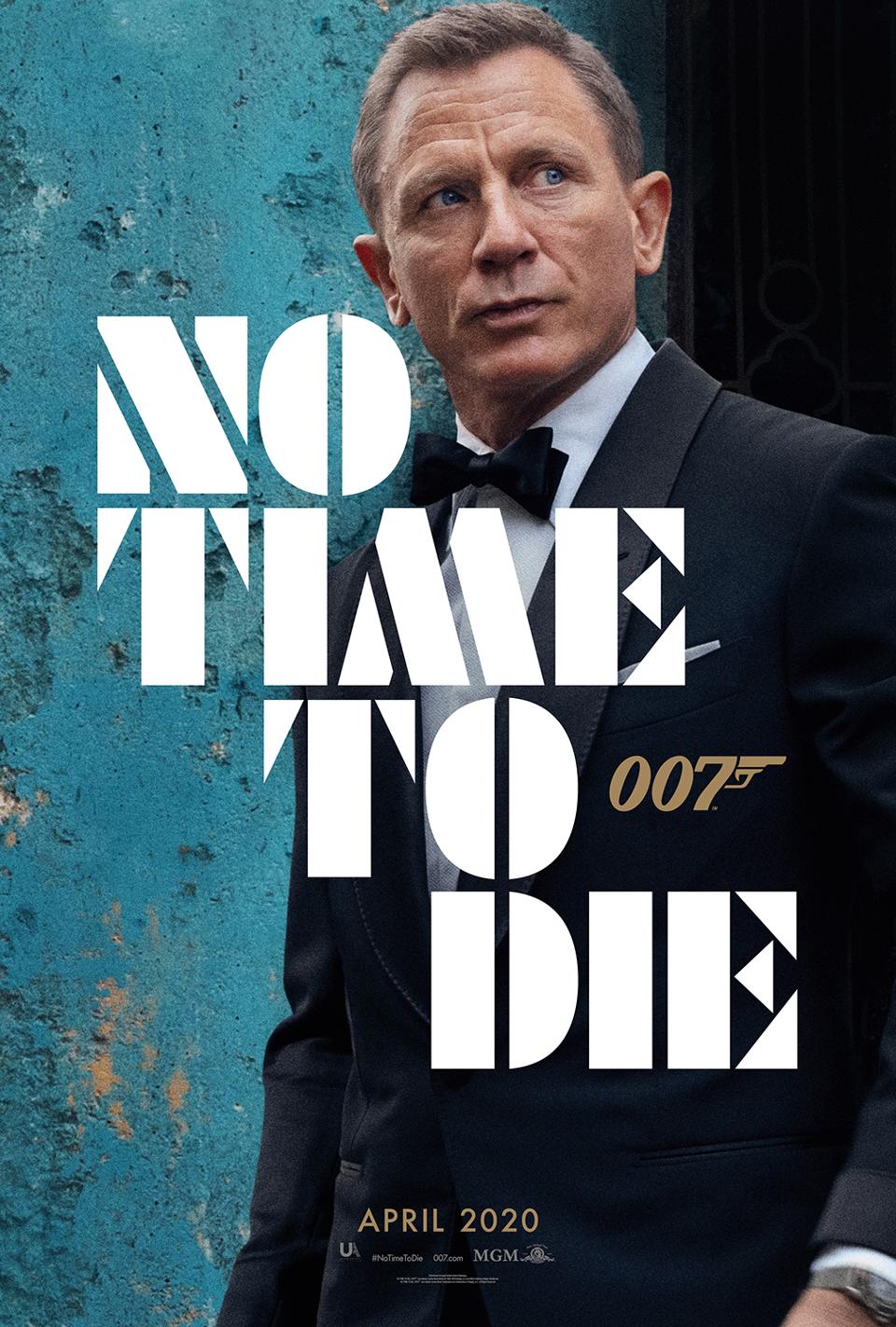 "I think the cord translates into a new kind of confidence and this permits him to be more casual in what he wears. Since my clothes are informal, I'd like to think he feels more comfortable in them." In that way, Alba feels Craig's Bond is doing what the spy nonpareil has always done – reflected the times. "Bond is a character that has evolved over the years, along with men and men's clothing. There's definitely a need for less formality and a quest for comfort now."
Licence to regenerate. Part of Bondmania's enduring success is the ability to change – think Dorian Gray-esque permanent youth – into a floating cultural icon, continually renewed and rejuvenated in the face of social change. In that way, Bond reflects the cultural codes of consumerism and tourism and what's become luxury lifestyle. And now, cord. "I would say that the Bond style has always been able to seize the moment," says Alba. All Bond films have become a reference for a specific frame of time, an era, defining it in terms of style. Men and women featured in each film, their style, but also the objects, architecture and interiors, encompassing the historic moment in which the film was filmed and released."
The future of the Bondian ecosystem in a hyperreal world, where the distinction between real and imaginary has become increasingly blurred, will be the producer's biggest challenge post-Craig. Under his raw and razor-edge auspices, Craig's 007 has never felt more real, or more alive. There's a passage in Ian Fleming's original Casino Royale novel where agent Mathis says to Bond: "Surround yourself with human beings, dear James. They are easier to fight for than principles… But don't let me down and become human yourself. We would lose such a wonderful machine." Craig has delivered the man behind the Bond brand.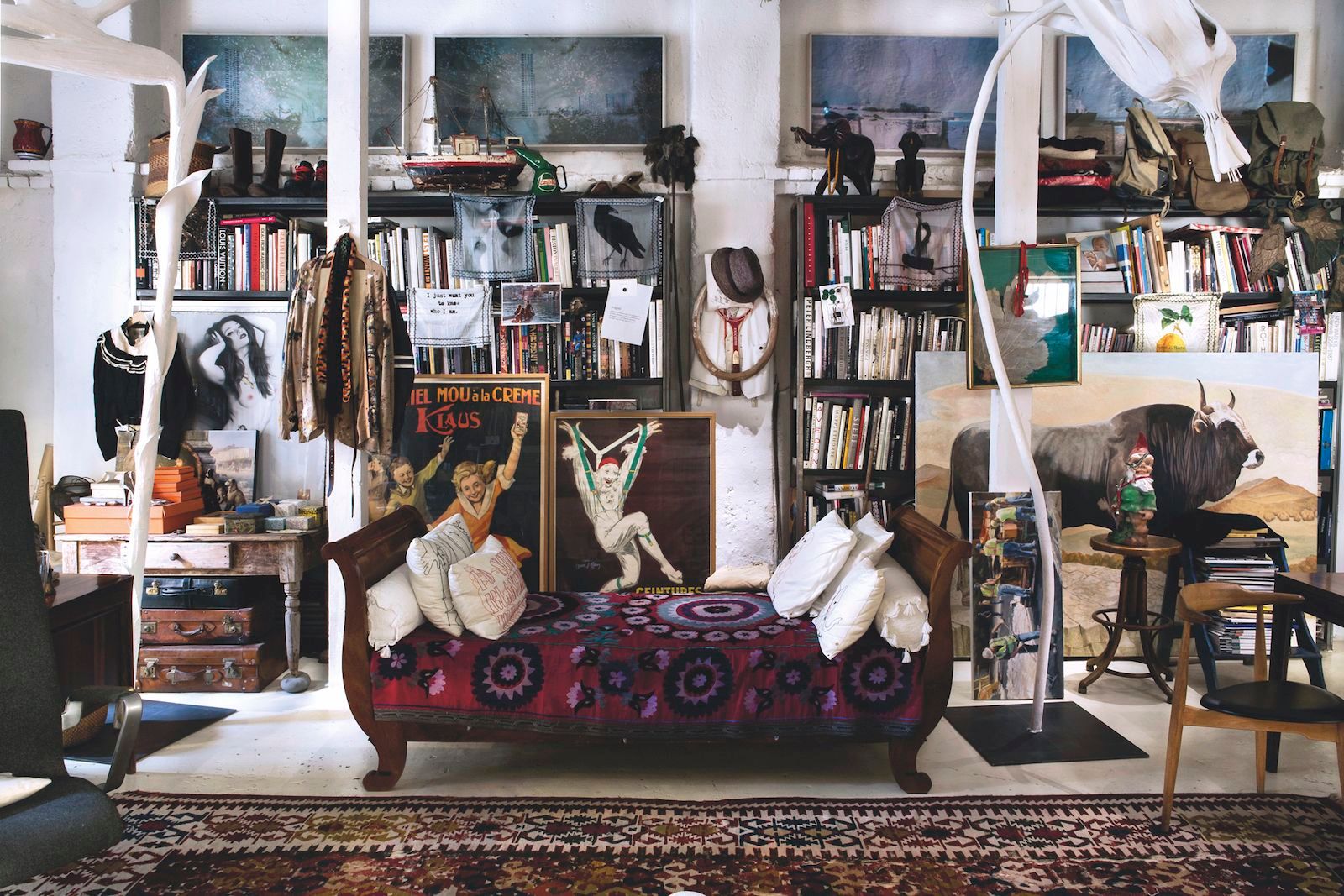 Cinematic style
Asking an Italian whether he prefers Fellini or Antonioni is tantamount to asking a Brit whether they prefer their secret agent James Bond Connery'ed (Sean) or Moore'd (Roger). That is, until Craig came along and out-007ed them all. Craig is intense, driven, compulsive viewing.
What of Alba and the Fellini vs Antonioni debate? "They are great masters of the history of Italian cinema, unapproachable from any criticism and comment. From the image point of view, Antonioni's films, like Whirr's photographs, belong to an imaginary world that I feel close to," says Alba.
"Antonioni is fantastic," he declares. "Blow-Up is, among other things, the greatest fashion film ever made," he pauses and extends the pause…"but in the end I'm a Fellini man."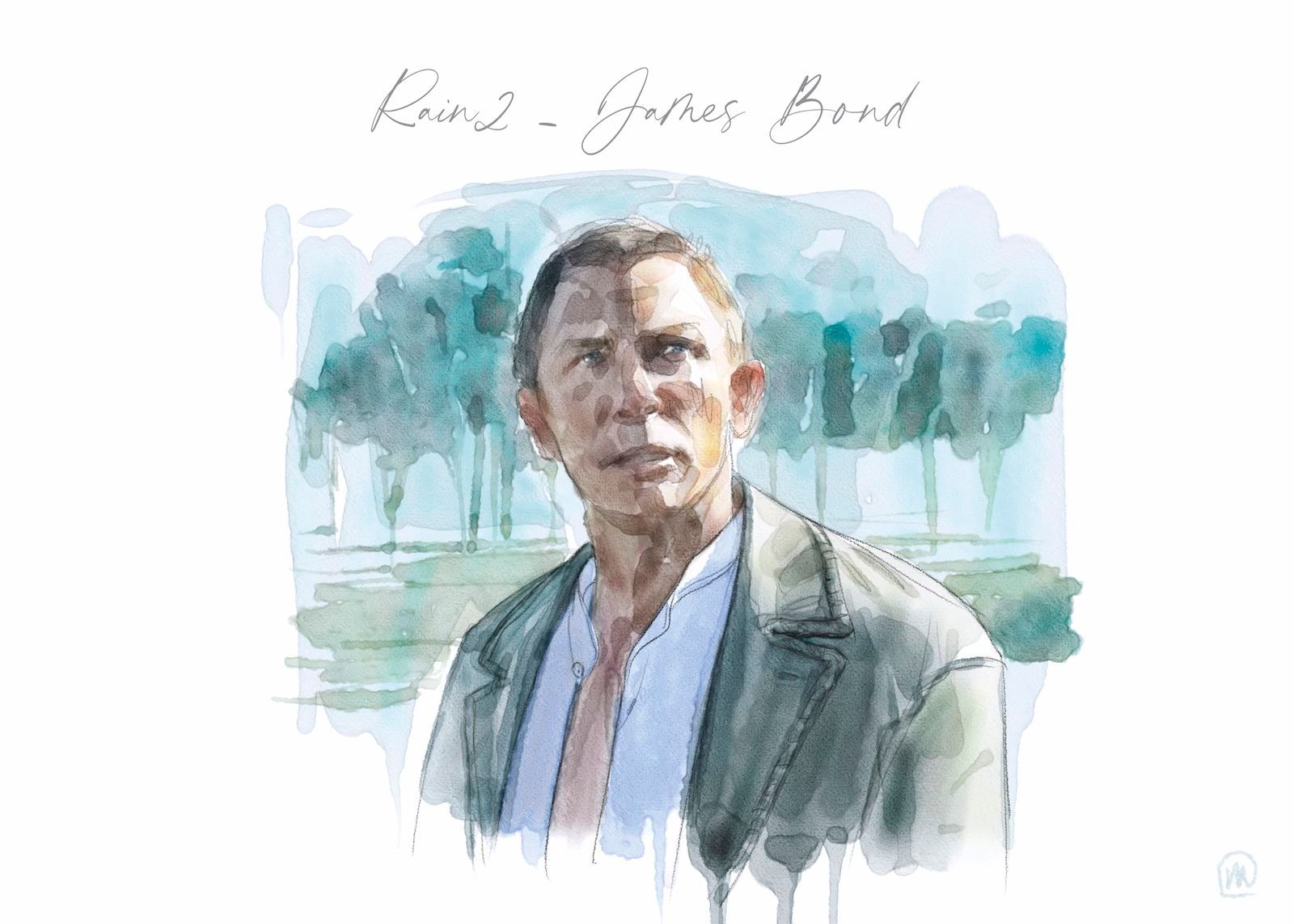 "I'm endlessly fascinated by La Dolce Vita and its languid beauty; La Strada will always break my heart and Amarcord is deeply ingrained into my consciousness. The sheer confusion and exhilaration of adolescence, the humour, the heartbreaking loneliness of the man yelling, "I want a woman", and that transcendent moment, the grandfather lost in the fog. I often think about that scene – Fellini knew we're all lost, in one way or another, that we miss our home, a place to feel at peace, like human beings. He knew we're just trying to get there, all of us."
And then he reconsiders his favourite fashion film. "For Blow-Up, people usually remember the off-screen murder, the models, Redgrave's Mona Lisa smile, the invisible tennis ball. I remember the small moments of quiet – the battered Nikon F in the Rolls-Royce glove compartment, the darkroom minutiae, David Hemmings – a Greek god more than a young man, the way Antonioni lingered on his shots – driving to a London that simply isn't there any more. And yes, Veruschka, The Byrds, that faraway Swinging London forever committed to film. It's a young man's film, with an old man's wisdom and commitment to acknowledging that things, simply, are never what they seem."
Which is Daniel Craig's Bond. His final hurrah, or 007's, is like the commingling of Blow-Up and La Dolce Vita, and those Italianate suits favoured by Sean Connery's Bond in the '60s, made all the more contemporary by Craig's cord of 2020 reality.
Main image: MGM