It hasn't been two years since Rihanna launched her very own fashion brand, Fenty, with LVMH, but the label is already going on hiatus.
That means there won't be any new releases or pop-up stores from the singer's ready-to-wear label until "better conditions" arise, according to a statement from LVMH.
The announcement is mostly a blow to luxury fashion's efforts at diversity and representation: Rihanna was the first Black woman ever to lead a fashion brand under LVMH, and only the second Black designer on the conglomerate's roster, the other being Virgil Abloh.
It's no secret that the pandemic has hit the fashion industry badly, forcing many brands and retailers to shut down altogether, but LVMH has fared pretty well. The billion-dollar luxury group even saw a surge in sales for two of its star brands, Louis Vuitton and Dior, towards the end of 2020.
We could blame the failure of Fenty on timing, but the young fashion brand — or more accurately, celebrity brand — didn't have much going for it even before the COVID-19 crisis. Below, we take a look at some of the reasons why Fenty was unlikely to take off.
A celebrity brand, not a fashion brand
When Fenty launched in May 2019, it was riding on the success of two of Rihanna's other business ventures: her cosmetics line, Fenty Beauty (also owned by LVMH) and her lingerie label, Savage x Fenty. (Before that, we saw how well Rihanna's collaboration with Puma performed, too.)
Both Fenty Beauty and Savage x Fenty were fuelled by Rihanna's star power — at the time, the singer had over 70 million Instagram followers — and LVMH made the mistake of thinking that was all it needed to build a successful fashion brand.
LVMH proposed Fenty Maison to be "centered on Rihanna, developed by her and take shape with her vision in terms of ready-to-wear, shoes and accessories, including commerciality and communication of the brand."
Essentially, Fenty was selling Rihanna. It may have been positioned as a luxury fashion brand — based in the hallowed grounds of Paris, no less — but it was functioning very much like a celebrity brand.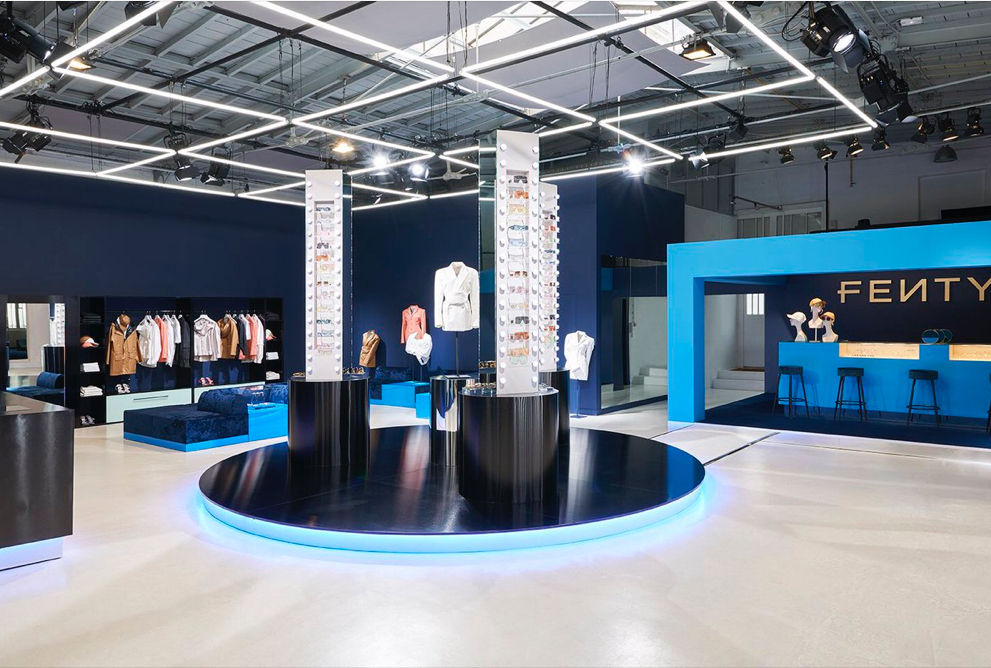 No shows, no stores, no story
There was little to distinguish Fenty from other brands, not in terms of creativity (Rihanna isn't a trained or experienced designer) or heritage. It had more in common with Kanye West's first clothing line, Pastelle, or Beyoncé's House of Deréon, than with Givenchy or Fendi, Fenty's LVMH labelmates.
There was also little storytelling to be found in Fenty's marketing. The brand released monthly drops instead of following the seasonal fashion calendar, so there were no fashion shows to flesh out the collection itself or the image of the Fenty customer.
Fenty didn't have physical stores either; besides its website, it sold its collections through a series of pop-ups at department stores, each one marked only by a bright blue interior that you'd sooner associate with a tech start-up than a luxury fashion label.
By comparison, Fenty Beauty promotes diversity — not just in its extensive range of make-up products, but through its campaigns and choice of ambassadors. Savage x Fenty, meanwhile, embraces all body types, especially through its star-studded, extravagant presentations that were often a highlight of New York Fashion Week.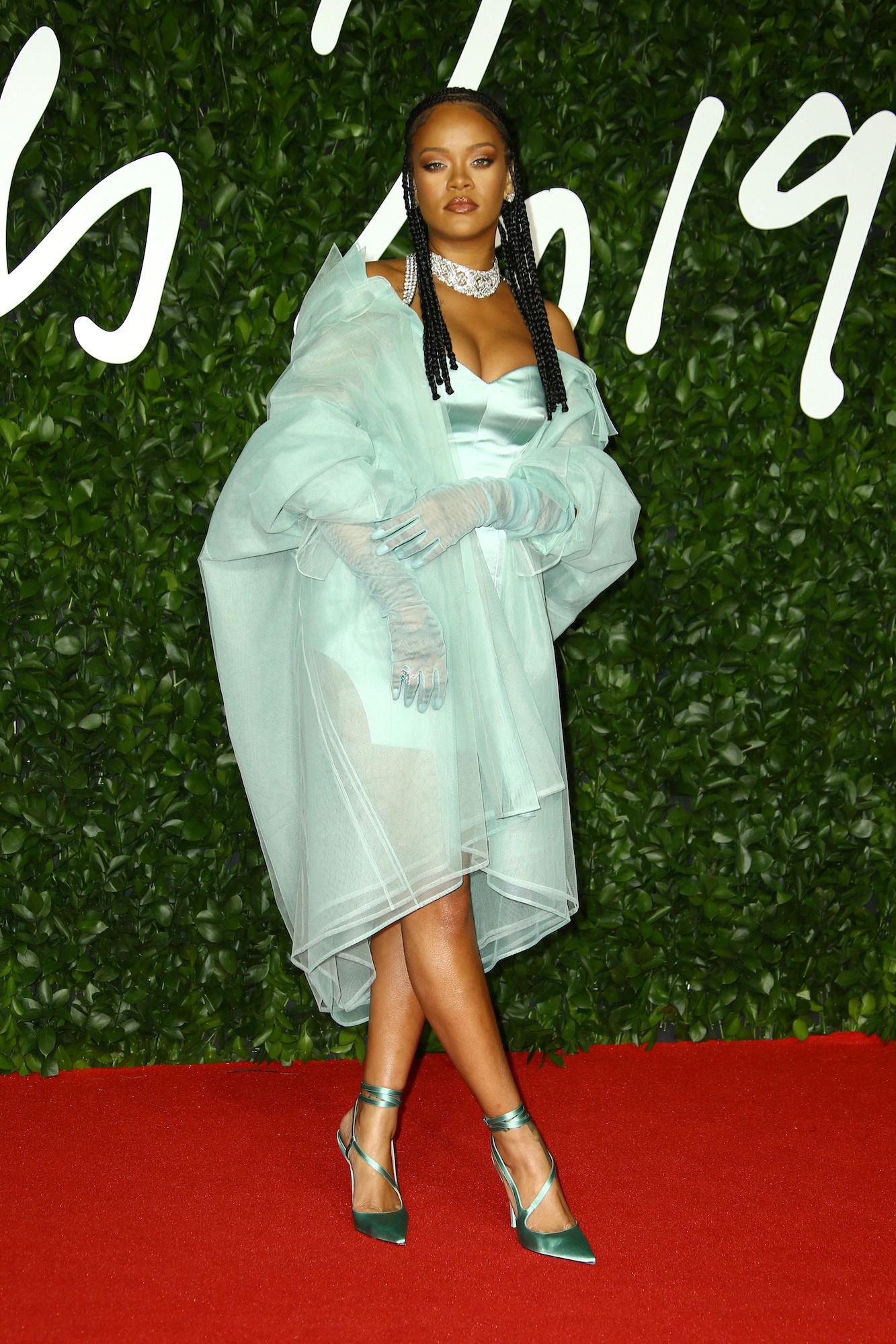 It had a star, but no star product
Fenty ambitiously took on various product lines at once: shoes, sunglasses, and of course, ready-to-wear (which itself included tailoring, denim and "urban luxe", a questionable category for which Fenty was named best brand in the 2019 British Fashion Awards).
The brand lacked the focus of Fenty x Puma, which specialised in stylish athleisure, or Kim Kardashian's SKIMS, which sticks to shapewear, underwear and loungewear. The Row, one of the only celebrity-owned brands to have earned the respect of the luxury fashion industry, was founded out of Mary-Kate and Ashley Olsen's desire to create the perfect T-shirt.
With LVMH's resources, Fenty could have also made a business out of luxury bags, which is what has helped Louis Vuitton and Dior weather the storm of the pandemic. It did sell out quite a few shoes made in collaboration with Instagram-favourite designer Amina Muaddi, but those trendy styles might as well have come from the latter's own label.
In other words, you could say "Fenty" and not one particular item comes to mind. It didn't help that Fenty barely got any editorial coverage or celebrity endorsements — again, a lack of storytelling — and when Rihanna did wear her label, she would sport custom designs that weren't available for sale.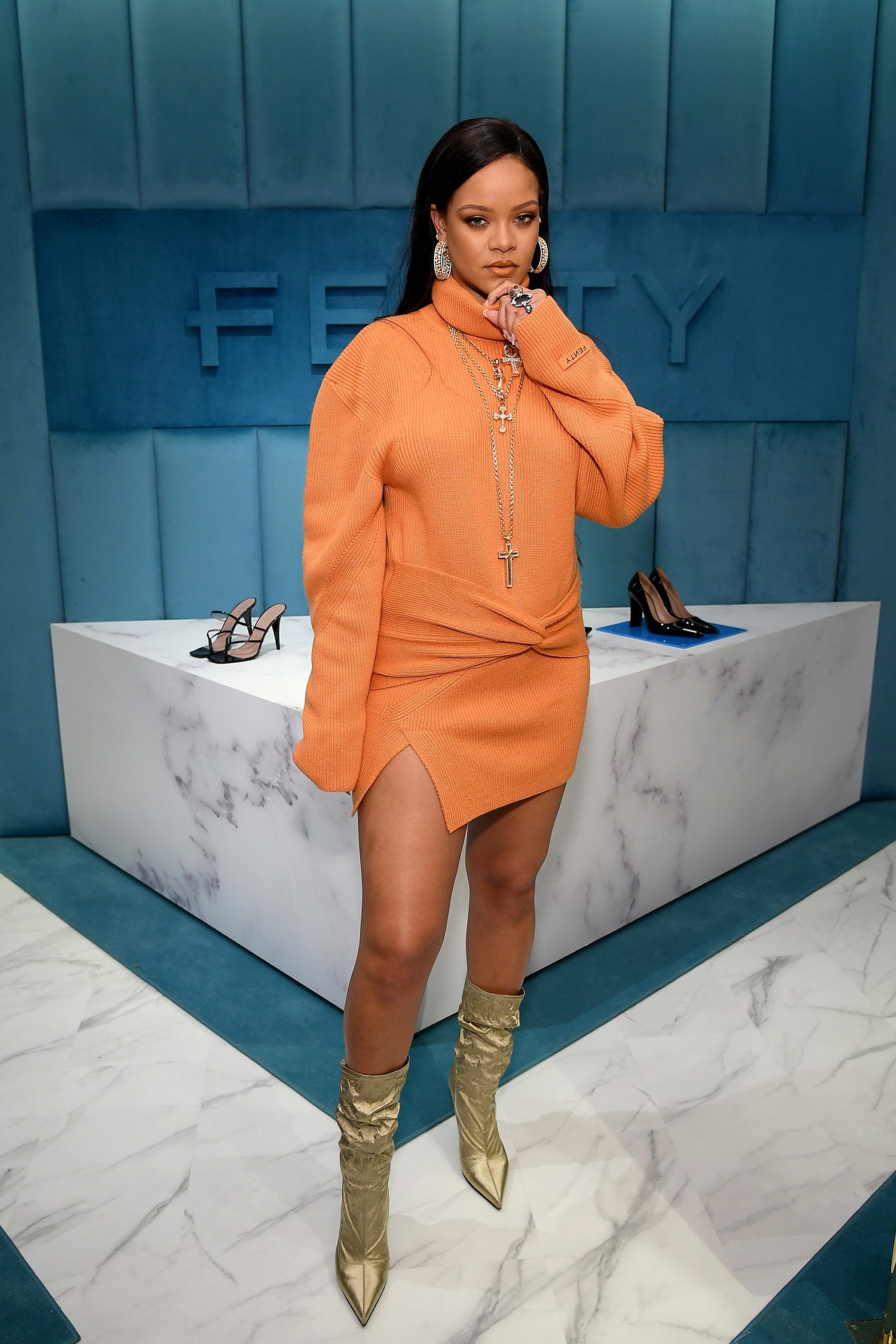 The price wasn't right
Perhaps the most glaring mistake that LVMH and Rihanna made in this whole Fenty venture was setting the prices a wee bit higher than Rihanna's fans, the brand's key demographic, could afford.
The shoes alone retailed for around US$700 (S$927) each, while T-shirts would go for US$200 (S$265), a price that only makes sense in the hype-driven realm of streetwear. Fenty's corset dresses, the closest the brand came to a signature product, were sold for US$810 (S$1,072) a piece.
You could argue that The Row's prices are exorbitantly higher, but the fame-averse Olsen twins are hardly speaking to such a mass audience like Rihanna; their loyal customers are moneyed elites with an appreciation for art, high culture, and the luxurious materials and craftsmanship found in The Row's offerings.
If Fenty failed to sell its dressy, trendy styles at designer prices before the pandemic, it would struggle even more now that people are shopping less and opting for practical and affordable clothing like athleisure and loungewear. (The big bucks are mostly spent on investment pieces, like Birkin bags.)
Thankfully, the price problem isn't one that is shared by Rihanna's other brands. LVMH intends to invest its resources on the singer's beauty businesses, Fenty Beauty and the newer, skincare-focused Fenty Skin, while Savage x Fenty has recently raised US$115 million (S$152,145,000) in funds for its expansion.
Fenty's hiatus might be the best for Rihanna's fans too: the star might finally get around to dropping her ninth album.
(Main and featured image: AP Photo/Francois Mori)
This story first appeared in Lifestyle Asia Singapore.