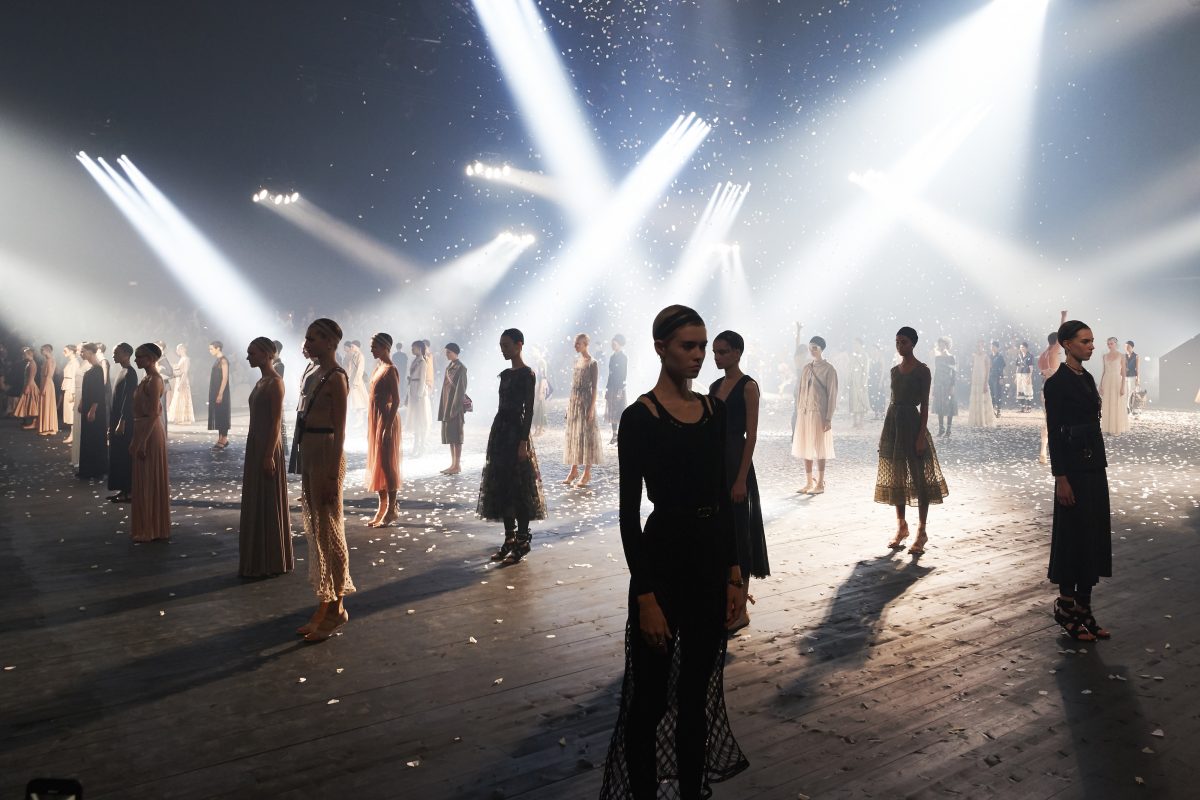 Paris Fashion Week started on the most beautiful high note this year. If life is a song and dance, then Dior's SS19 runway show is an avant-garde, contemporary number. The show integrated a theatrical performance, as dancers moved around the stage while rose petals fell from the ceiling, and models weaved their way in and out.
Maria Grazia Chiuri, Creative Director of Dior women's collections, drew inspiration from a series of artists who embody the idea of bodies moving in sync with space, time and nature. These women include the likes of Loïe Fuller, Isadora Duncan, Ruth Saint Denis, Martha Graham and Pina Bausch.
"The experience of dance, its most intimate truth, the fact that it is a means of universal expression, and the radicality of the gestures of contemporary dance have all stimulated my imagination," says Chiuri.
The dance was choreographed by Sharon Eyal, renowned for her experimental approach to dance. "It's not a question of bodily perfection, but of flexibility and strength of movement," Eyal shares.
READ ALSO: Chiara Ferragni ties the knot in custom Dior
Mesmerising from start to finish, neither element of dance nor fashion stole from the other. The choreography of bodies echoed the movement of the models dressed in Dior's Spring/Sumer collection. It's evident that dance was at the heart of these designs. Dance as a liberating act, an action of the body, a dimension that uses rhythm, movement and music to connect with the deepest part of our being. As Chiuri describes in the video below, it's all about the layers of emotion.
The collection is one of our favourites yet — a plethora of shades like nudes, blacks, navy blues and baby pinks made up airy skirts, long tutus, and dresses of tulle like a breath of fresh air. Notably, classic corsets were swapped in favour of simple tanks. On that same casual note, jeans also made an appearance in the collection, emphasising the relaxed silhouettes that make up the collection.
Browse through the incredible ready-to-wear looks in the gallery: