Subtlety was never one of Bulgari's stronger suits and this boldness would come to define the brand's distinct aesthetic. Its heritage curator Lucia Boscaini explains to us how the maison has remained faithful to its roots while keeping its sights trained on the future.
Show-stopping, unapologetic and magnificently audacious – such were Bulgari's high jewellery pieces in the past and so they remain today. The Italian brand is known for going where many established and historic jewellery maisons dare not, as we see in its use of vivacious colour combinations and daringly unconventional designs, with the ultimate objective of achieving maximum impact.
We had a glimpse of this brilliance at the recent Master of Colours Heritage & High Jewellery Exhibition held in Hong Kong in August, where Bulgari brought in some of its most prized and storied jewels from its archives. Many of the pieces displayed were from the 1950s to the 1960s, a period that proved to be a turning point for the brand in establishing its unique aesthetic.
Lucia Boscaini, brand and heritage curator for Bulgari, explains that it was in the mid-1950s that the brand began to truly forge its unmistakeable – and unapologetically Italian – style, such that designs were big, daring and, unlike most jewellery at the time, used yellow gold and a copious amount of cabochon-cut stones in a variety of colours. "These were the founding elements of what we love to call 'Bulgari's revolution' in the jewellery universe," she says. "At that time, the dominating French school of jewellery dictated that only a single coloured stone could be mounted on a jewel – and mostly on platinum and, almost always, paired with diamonds.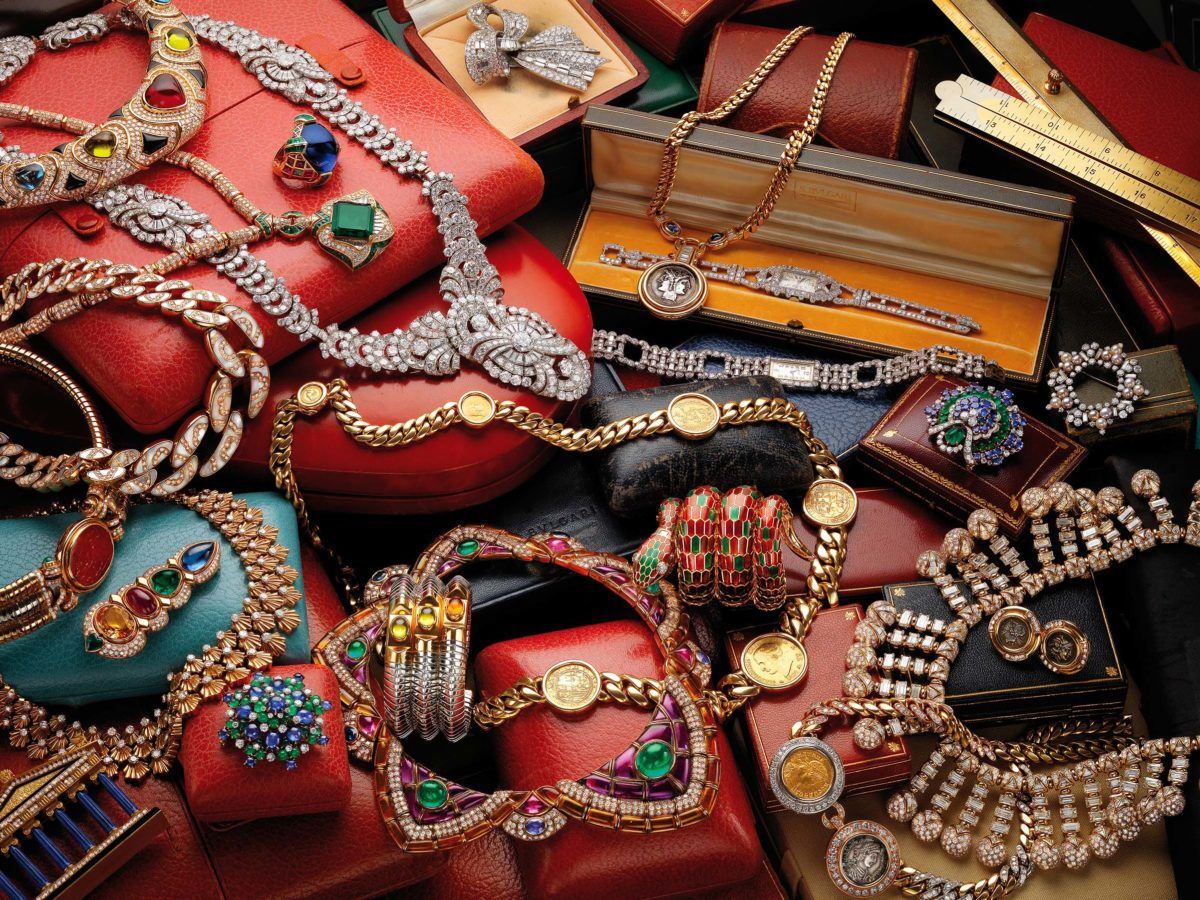 "As years went by, Bulgari's passion for colour experimentation included semiprecious and hard stones. Regardless of the intrinsic value of the gems, Bulgari's aesthetic research was focused on impactful yet very balanced juxtapositions that expressed a joyful and effortless elegance. Hence also the predilection for yellow gold – less pompous and more wearable than platinum – which perfectly embodies the warm, sunny and colourful facet of Bulgari's Italian style."
Bulgari's love for colour was evident, even in its earlier pieces. "The larger-than-life attitude and the colours' energy just takes over the jewel. The pieces are incredibly vivacious yet balanced, in the unmistakable alchemy that only Bulgari can bring," Boscaini says. There were magnificent examples of these vibrant pieces at the exhibition, such as the 1967 necklace and earring set made in gold and platinum, and set with emeralds, rubies, sapphires and diamonds. It showcases one of Bulgari's most favoured colour combination: red, green and blue.
The set was once part of the collection of Brazilian socialite Carmeno Mayrink Veiga, who in the mid-1950s was considered one of the most elegant women in the country; in a 1981 issue of Vanity Fair she appeared on a list of the most stylish women in the world. This attention-grabbing parure was later worn by Keira Knightley at the Academy Awards ceremony in 2006.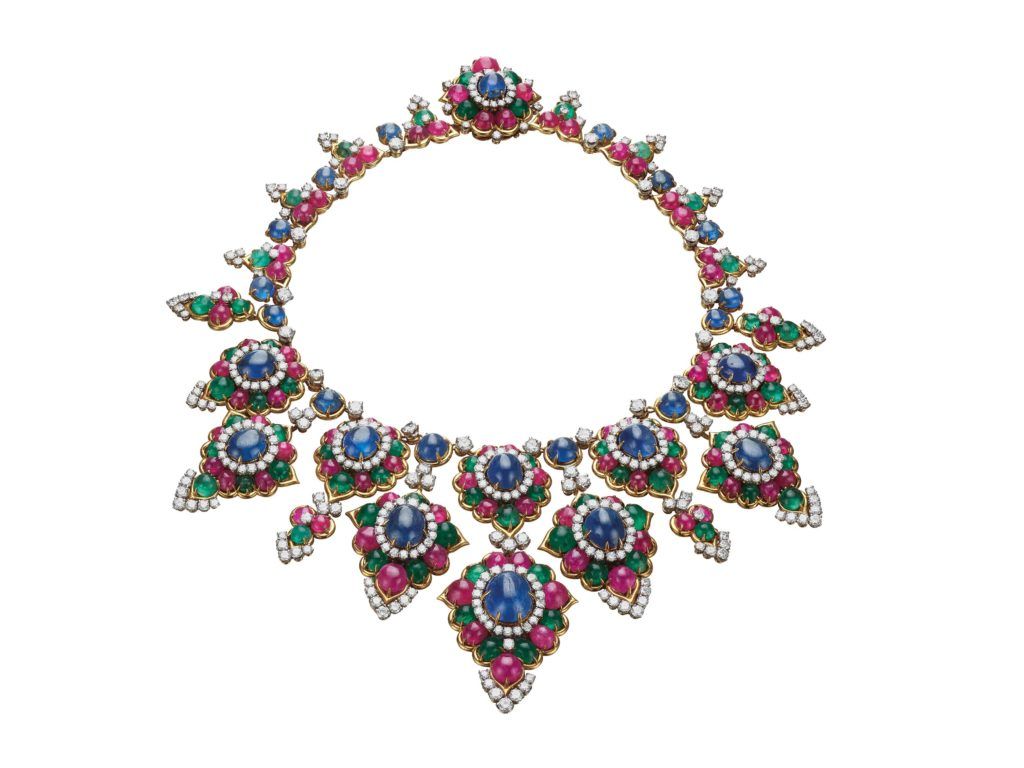 There was also the spectacular yellow-gold necklace set with a medley of gemstones, including emeralds, diamonds, amethysts and turquoises, which once belonged to American socialite and It-girl Lyn Revson, a one-time wife of the founder of the make-up giant Revlon. "This was testament to our belief that, regardless of the intrinsic value, we would combine semiprecious and high-value stones for the sake of an impactful chromatic effect. This is the colour revolution introduced by Bulgari that subverted the rules in jewellery and marking a watershed in the decades to come," Boscaini says of this piece.
To date, the Bulgari Heritage collection has more than 800 creations from the late 19th century to the early 2000s, which aside from jewellery includes watches and objects made in gold – cigarette cases, vanity cases and evening bags. And because Bulgari's objective is to illustrate the evolution of the Bulgari style and craftsmanship over the decades and in the most complete way possible, its heritage department has more than 60,000 documents, vintage photographs and original sketches, as well as editorials and historical advertising campaigns in its archives.
"An archive traces the history of a company, because only with a deep knowledge of our past can we build an aware future. There are some sketches or jewellery creations in the archives that represent unexpected experimentations – and they're crucial, too, to better understand how the style evolved to finally achieve Bulgari's strong identity. Moreover, the thousands of sketches we have are fundamental to state the authenticity of the pieces we find at auctions or from private collectors. In some cases, we only have the sketch in our archive but, as you can imagine, a sketch is a hypothesis of a jewel and we can never be sure that jewel has been produced until we see it in front of us. This is true in particular for jewels from the 1920s and 1930s, when often the mark wasn't present."
Boscaini and her team have a mandate to locate and buy back heritage pieces from major auction houses and private collectors around the world. "The buy-back process never stops. Of course, we have budgetary constraints and we can't buy whatever we want! Following an accurate gap analysis, every year, we decide how to focus our research. Having said this, the 'surprise factor' is always around the corner, so it might happen that a jewel we've been searching for over decades suddenly appears – and in this case we're set to 'fight' to have the jewel 'back home'. It always comes with great emotion whenever we have a much-coveted jewel joining the Heritage Collection, and excited and happy for the people who will admire it."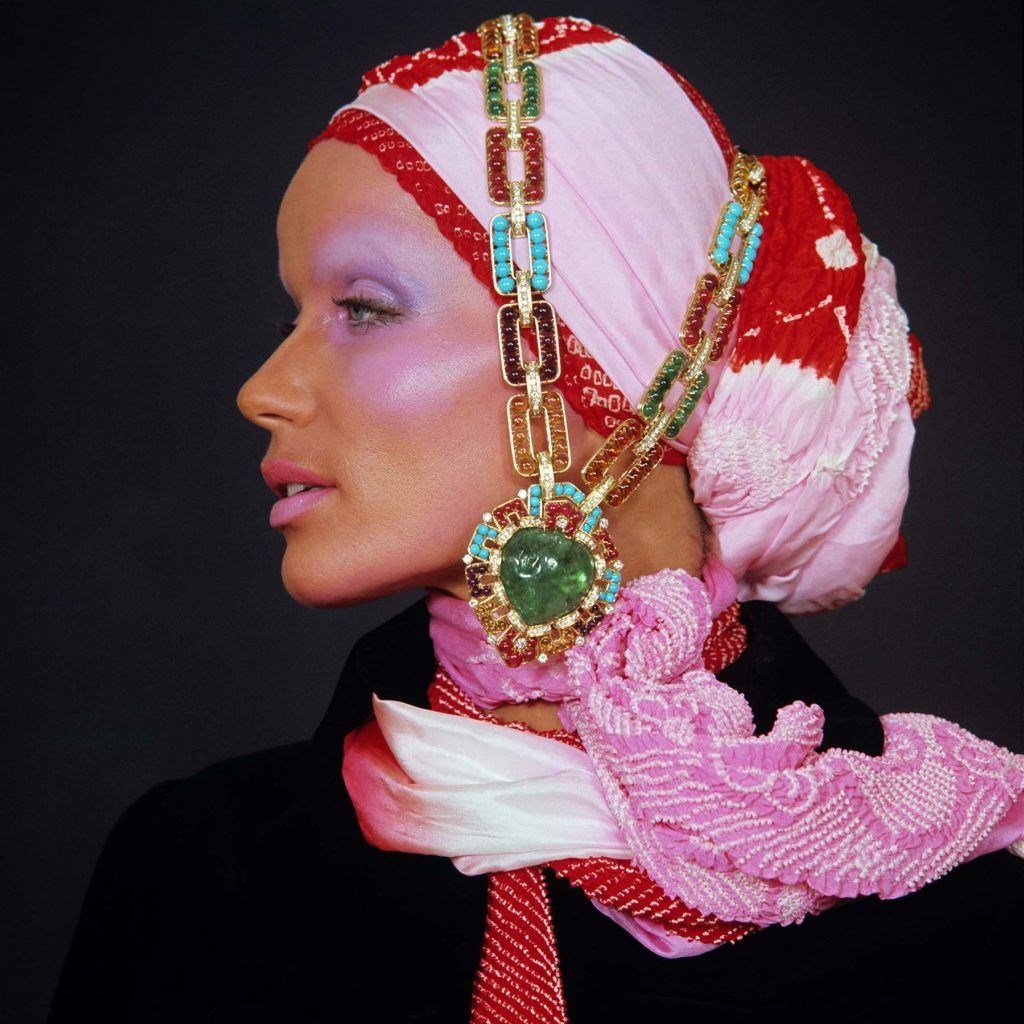 One of the exciting finds Boscaini is referring to was included in this exhibition – a 1969 sautoir that features an astounding 127.35-carat, heart-shaped emerald pendant, with a chain set with cabochon rubies, amethysts, citrines, topazes, turquoise and emeralds, and enhanced with brilliant-cut diamonds. "This magnificent sautoir is a jewel so representative of the house's unbridled creativity in the late 1960s and 1970s; it's an explosion of colour and so exuberant also in terms of size, as the chain is 860mm long," she says.
After years of searching for the piece – and just when hope started to wane – it emerged at a Sotheby's auction in Geneva in 2018. An intense bidding war ensued and Bulgari acquired the piece, which was once owned by an affluent woman called Patricia Bemberg, who's now 93 and lives in Switzerland. The extraordinary piece was a gift from her husband while they were in Rome to celebrate their 23rd wedding anniversary. In 1969, it was worn by legendary model Verushka for a shoot that was published by Vogue US.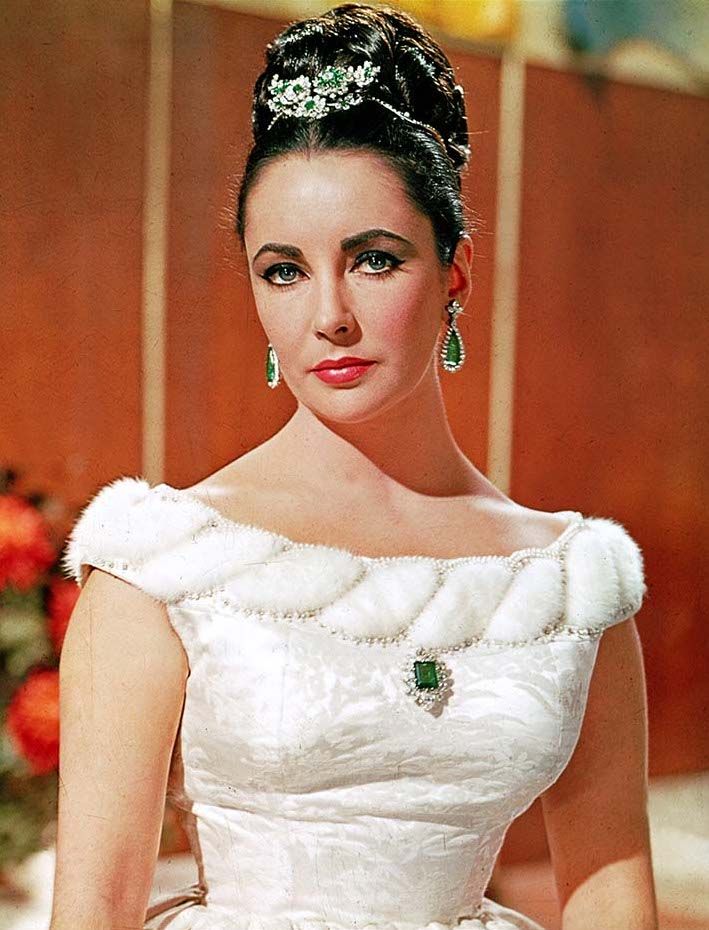 Craftsmanship and design aside, provenance also gives the jewel its very special charm and value. The Bulgari Heritage collection does include several pieces that belonged to stars such as Elizabeth Taylor, Anna Magnani, Gina Lollobrigida, Anita Ekberg and Audrey Hepburn. "It's a kind of magic, as these jewels really reflect the charisma of their owners."
Case in point, Elizabeth Taylor's spectacular emerald necklace, which was given to her by actor Richard Burton in 1964 at their wedding in Montreal. The exceptional piece is mounted with 16 step-cut octagonal Colombian emeralds totalling 60.50 carats, each surround by brilliant-cut and pear-shaped diamonds. The pendent, meanwhile, is a jaw-dropping 23.44-carat step-cut Colombian emerald, which was incorporated by Bulgari in 1958 as a brooch that Burton gave to Taylor on their engagement in 1962. The actress would be seen in this extraordinary piece on many occasions, such as at the 1967 Academy Awards when she accepted an Oscar, and on the set of the film The VIPs in 1963.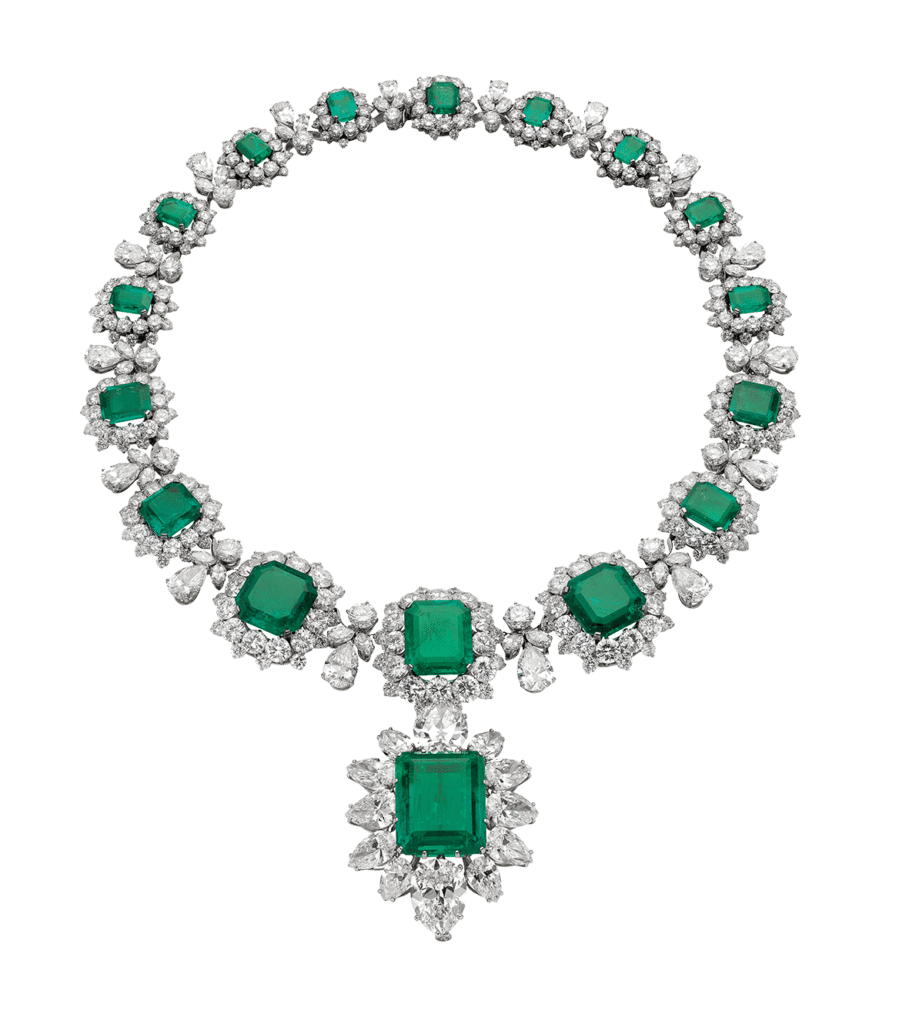 While at the very heart of Bulgari's conscientious archive-keeping is documenting the evolution of the brand's style throughout its 130-year history and establishing how the brand has come to a design aesthetic that's distinctively theirs, it's also very much about continuity. "Our style is perpetually evolving, and our designers still constantly look back to our past and are inspired by our hallmark pieces, such as the 1960s 'bib' design for the necklaces, or the 1970s sautoirs, but they interpret them in a contemporary way, so while they're in a sense 'new' they're still distinctly Bulgari.
This story first appeared in Prestige Hong Kong.