The jewellery industry has battled with supply-chain and ethical mining and production issues for decades. But many leading luxury brands have turned to increased transparency and clear ethical and environmental practices, in response to growing consumer sentiment towards conflict-free stones and strong brand values.
These companies, from big to boutique, are trying to lead by example with initiatives that are far- and wide-reaching. Some are donating to environmental and wildlife charities, others to work with recycled gold and silver, some use Fairtrade certified mines, while many invest directly in the communities and countries where they mine and operate. Ambitious goals, such as aiming for net-zero emissions at Tiffany and Co, also recognise that radical worldwide change is needed for climate action.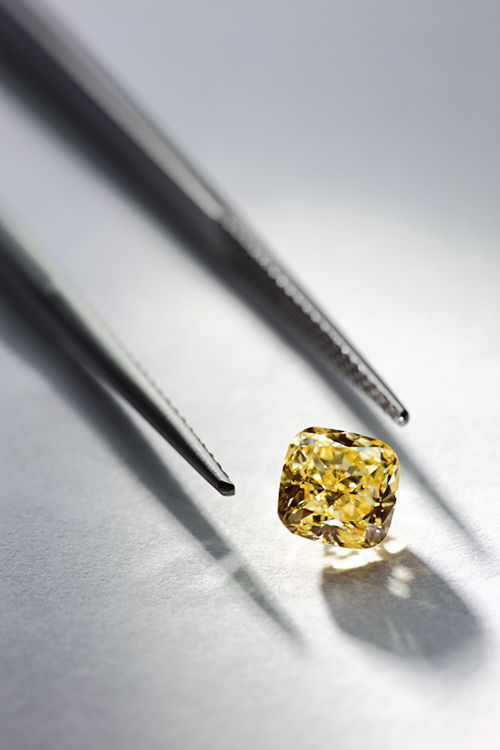 The De Beers Group is historically the most important player in the international diamond game, supplying most fine- and high-jewellery labels that we're familiar with, as well as its own De Beers jewellery line. What this group does or doesn't do can set the tone for the industry at large. Today, the De Beers Group is ensuring all its diamonds are sourced in line with the social, ethical and environmental expectations of the newly conscious fine-jewellery consumer – meaning that it can confidently state that all diamonds in all De Beers jewellery are ethically produced and 100-percent conflict-free.
Having been in the African continent for 140 years, the group had a virtual monopoly on the world diamond trade for much of that period. Today, the monopoly no longer exists but De Beers maintains its position as one of the diamond industry's key players. The group has been helping with conservation areas in the countries where it mines and operates. "For every hectare of land impacted by mining activities, six hectares are set aside for conservation, which equates to approximately 200,000 hectares," the group claims.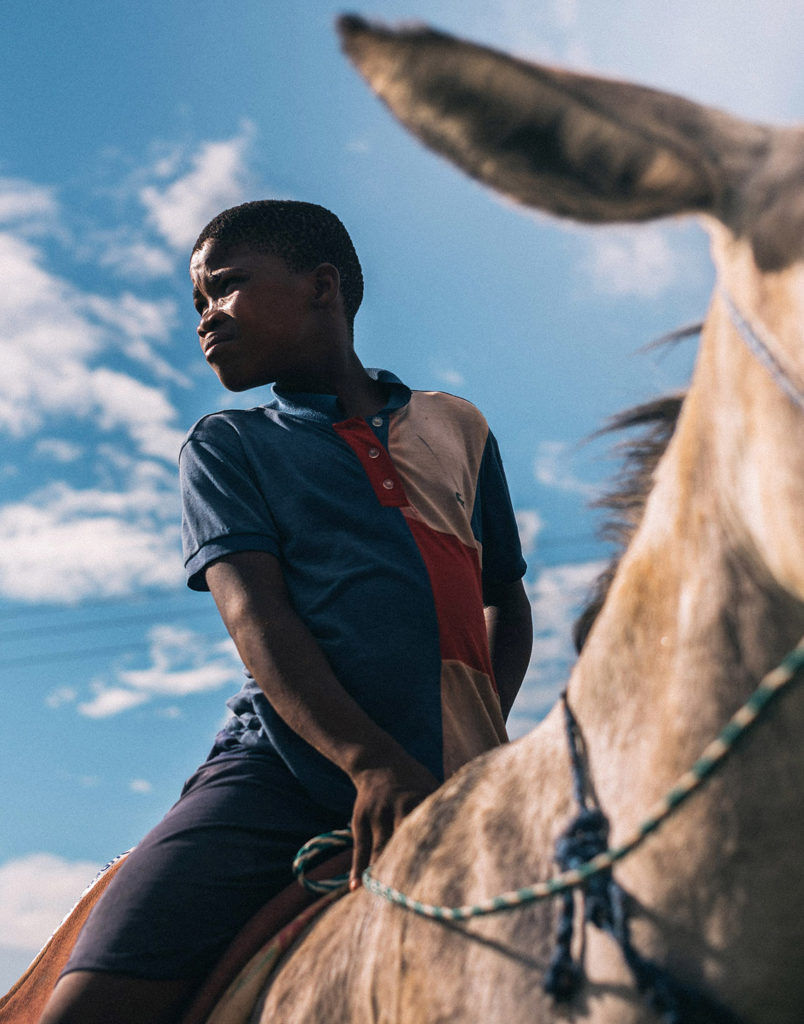 De Beers is also working in the protection of rhino, elephant, cheetah and giraffe species in Africa. The De Beers Venetia Limpopo Nature Reserve in South Africa has enjoyed such a successful boost in elephant populations that the centre is working with Peace Parks Foundation (PPF), by investing US$1.8 million in the longest elephant relocation ever attempted, transporting approximately 200 creatures 1,700km to a new home in Zinave National Park in Mozambique.
Tiffany & Co. likewise has elephants, other endangered animals and the environment close to its heart. The brand, famed for its blue ribboned box, has long supported ecological preservation in the areas it operates. Tiffany's Save the Wildlife Collection of jewellery (launched in 2017) donates 100 percent of profits to the Wildlife Conservation Network and has raised more than US$5 million since its inception.
Sourcing diamonds from Botswana, Namibia, Russia and Canada, the brand ensures provenance for every newly sourced, individually registered diamond it uses through its Diamond Source Initiative. Traceability and transparency lead to responsibility is the Tiffany ethos. And building up the communities in those areas means a stronger, more sustainable relationship at the source. Since 2018, the company has hired 99 percent of its international manufacturing workers (totalling some 4,000 employees) directly from the communities around its operations.
Founded in 1906, Van Cleef & Arpels also enjoys prime position as one of high jewellery's top brands. Its promotion of a circular-economy model tries to avoid a "take, make and dispose" route wherever possible. Although simultaneously investing in the positive promotion of arts, education and heritage preservation in the cultural realm, the European brand also pushes a sustainable and ethical agenda in the communities and countries where it sources its precious metals and fine gemstones. As a brand famed for its more whimsical and colourful designs, Van Cleef & Arpels has rightly enjoyed a popularity with a more conscious millennial and Gen Z market that will go on to drive luxury in years to come.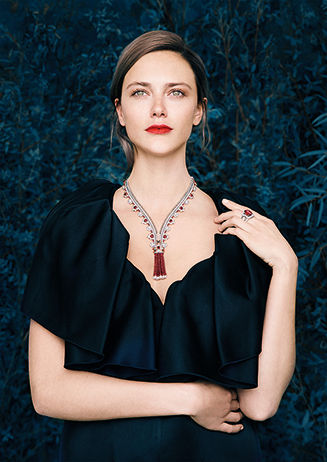 What De Beers is to diamonds, Gemfields might be to coloured gemstones. The huge company is a world-leading supplier of responsibly sourced coloured stones to jewellery manufactures big and small all over the world. It's committed itself to transparency and more enlightened ways of operations in an industry that's multi-faceted and multi-layered.
The company says that it aims to protect and "positively impact the communities around its mines in Africa" that supply the majority of the world's rough rubies and emeralds. Those sparkling deep-red rubies or shimmery emeralds you'll be admiring in elaborate settings in grandiose display windows in Hong Kong's Central district or New York's Fifth Avenue? They're very likely to have come from a Gemfields mine.
The company has been working with more experimental designers, too. A recent collaboration with Margery Hirschey, known for her sculptural arty jewellery pieces, featured striking drop Mobile Earrings using 100-percent recycled gold and Gemfields Mozambican rubies/ Zambian emeralds.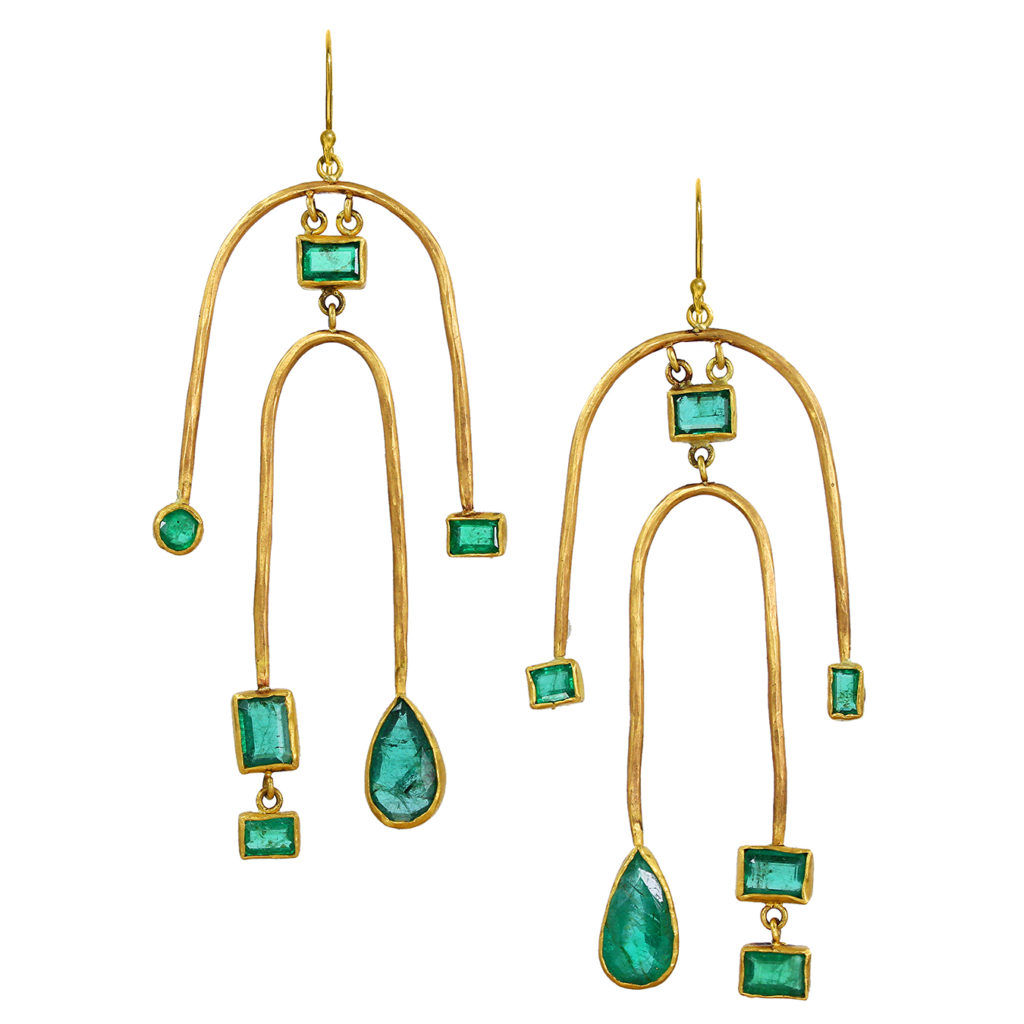 Sometimes it's the smaller, independent designers with a specific ethical vision who create unique pieces with heart. Shakti Ellenwood's handcrafted creations use certified conflict-free gemstones, and diamonds and Fairtrade gold that are fully traceable and sourced ethically and sustainably.
Atelier Swarovski's spring/summer 2020 Designer Collections have taken to mind this growing interest in responsible and sustainable jewellery. Three new collaborations with empowering women will benefit charities that work to preserve the wonders of nature. The Botanical Jewels line with Spanish actress Penélope Cruz is a stunning offering in the market using floral motifs, precision-cut crystals and intricate petal designs embellished with pavé stones.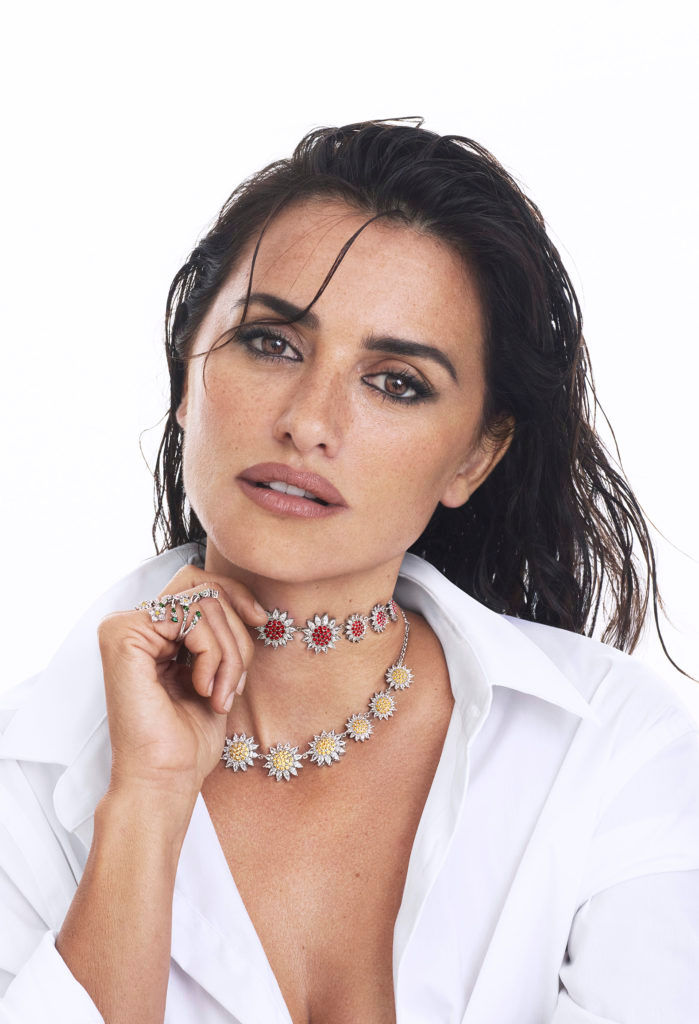 "I'm so proud of my continued collaboration with Atelier Swarovski," says Cruz. "My Botanical Jewels collection sparkles with beautiful crystals and the power of positive impact. I hope it brings people joy to know their jewellery is helping to preserve our beautiful world."
While the collaboration with filmmaker and conservationist Susan Rockefeller is strong and graphic, designer Catherine Prevost's Atelier Swarovski line takes inspiration from marine life and diversity. This female-first approach has all three collaborative collection sales benefitting charities that work to preserve the fragile state of our natural world. Cruz and Rockefeller ranges go to the Nature Conservancy, which funds and promotes environmental biodiversity through global projects such as Green Cities (urban greenery and tree planting) and the Plant a Billion Trees campaign, which tackles over-harvesting and over-development with tree planting projects in China, Brazil, US and Mexico.
This story first appeared on Prestige Hong Kong
(Main photo: De Beers; Featured photo: Van Cleef & Arpels)