Jewellery news for September 2022: Chaumet's nautical-inspired brooches, Louis Vuitton's Empreinte collection, Fred's Force 10 Color Crush bracelets and more
This September, Mikimoto bucks tradition with its Passionir collection, Chaumet reimagines sailor tattoos as brooches and Tiffany & Co. enters the world of NFTs.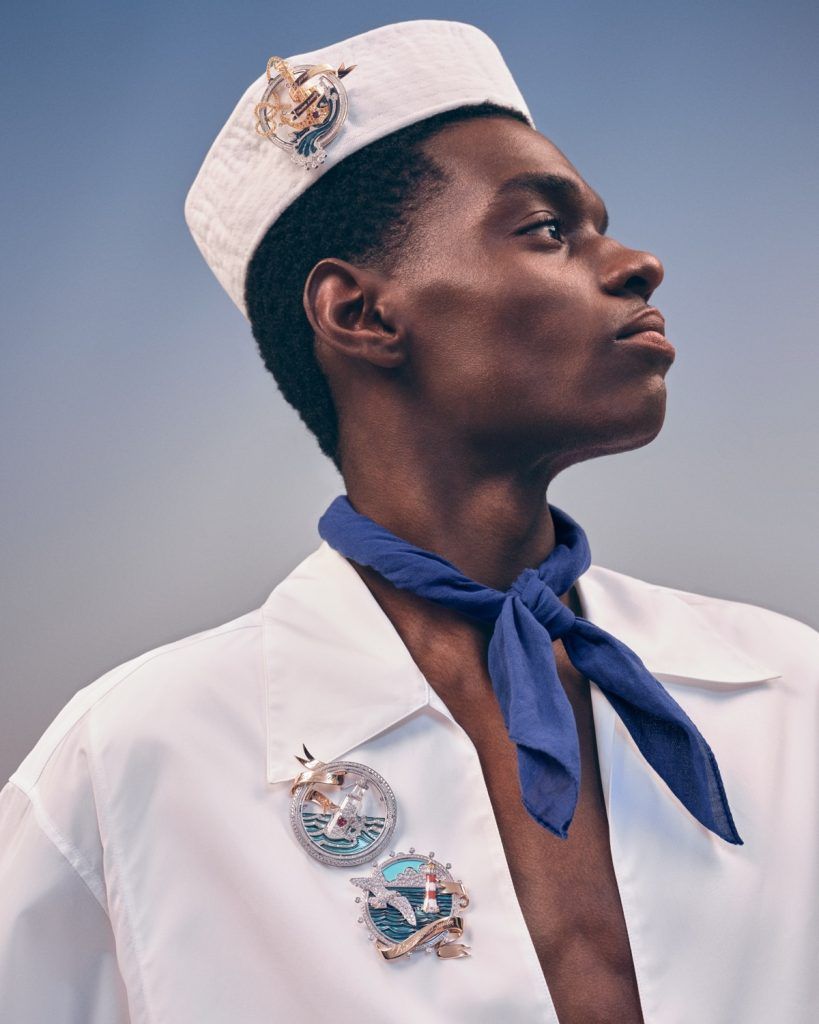 Chaumet Encres
Chaumet's Encres line reimagines symbols traditionally tattooed on sailors as five unisex brooches. Worn traditionally on the side of the heart or on a shirt's rolled-up sleeve, each piece depicts an evocative scene with a gold banner inscribed with a message in French. A tall ship embodies the inscription on a banner, L'amour est une aventure (Love is an adventure), while a lighthouse with a diamond-set ship's wheel carries the poetic message L'amour me guide (Love is my guide). Each diamond-set Grand Feu enamel brooch has a concealed ring that transforms it into a pendant when worn on a chain.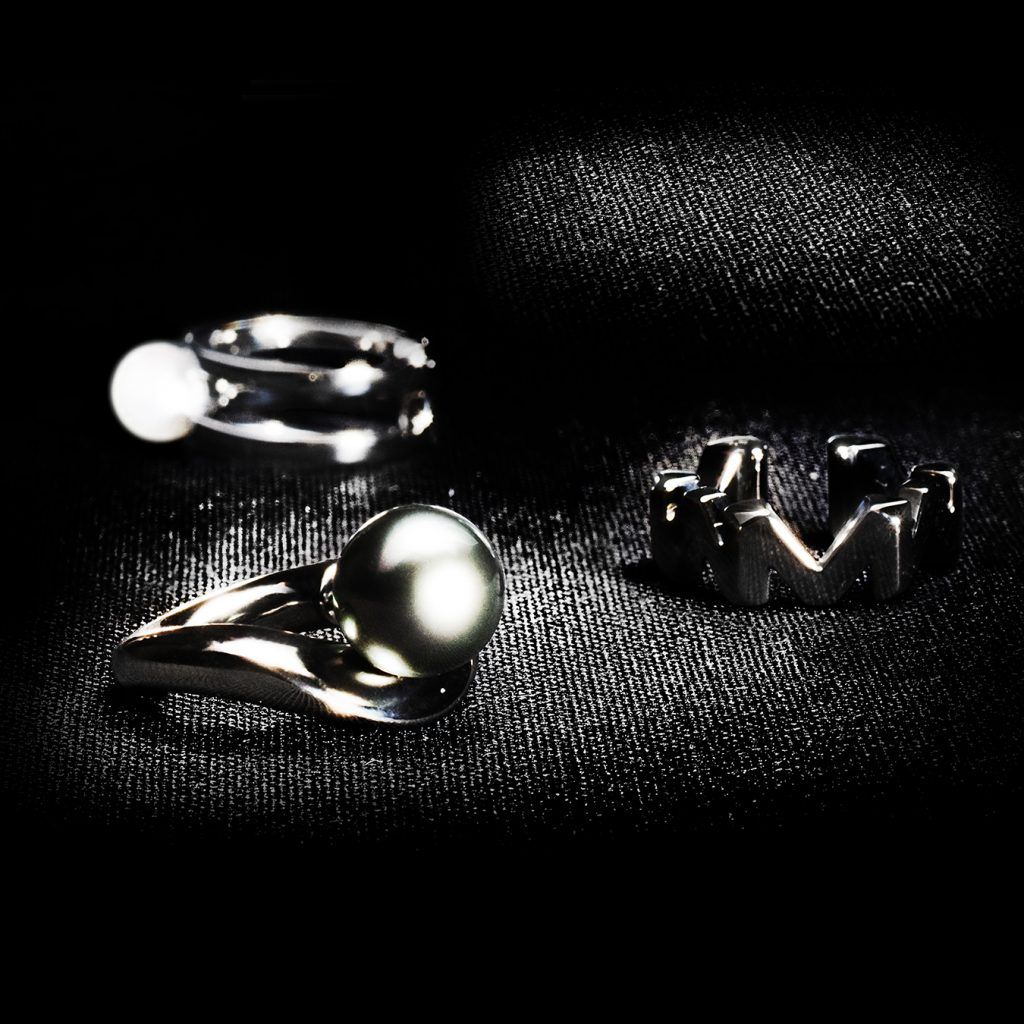 Mikimoto Passionoir
Mikimoto bucks tradition to give pearls a cool, street edge in its latest jewellery collection, Passionoir. According to the jeweller, the new men's designs are "inspired by the chemical reaction brought by the strong contrast between the innocent beauty of pearls combined with the powerful and mysterious black". The new range of necklaces, rings, bracelets, as well as cuff and stud earrings incorporate mostly black South Sea cultured pearls with a striking yet sensuous ebony finish. While most styles feature black rhodium-plated silver chains, there is also a black rhodium-coated white gold brooch with white Akoya cultured pearls and a diamond ring with alternating links of black rhodium-coated white gold.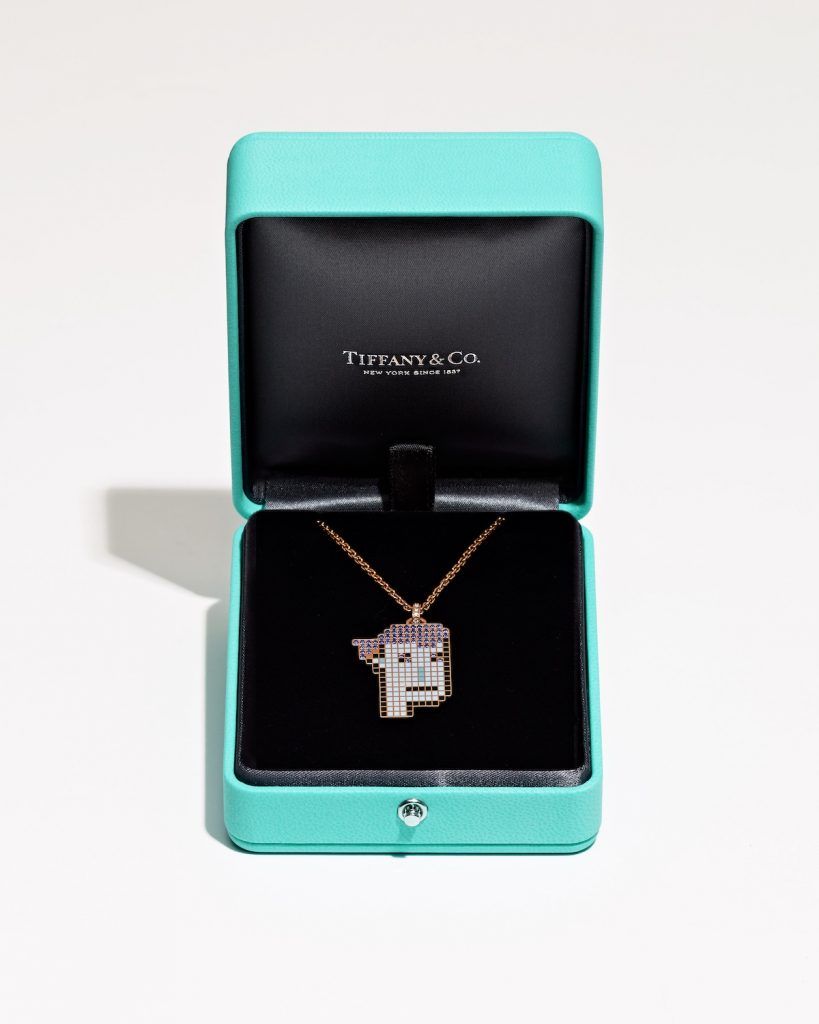 Tiffany & Co. NFTiff
NFTiff is Tiffany & Co.'s debut venture into the world of NFTs, in partnership with blockchain technology innovators Chain. Designed exclusively for CryptoPunks holders and powered by Chain, the NFTiff pass can be purchased via the house's online NFTiff gateway, nft.tiffany.com. NFTiff pass holders will have the exclusive opportunity to mint a custom Tiffany & Co. pendant and receive a digital render of the pendant as an NFT and certificate of authenticity. Tiffany's designers worked with the 87 attributes and 159 colours that appear across the collection of 10,000 CryptoPunks NFTs to match with the most similar gemstone or enamel colour. Inspired by square pixels, each rose or yellow gold pendant with an adjustable chain will comprise at least 30 gemstones and/or diamonds to create a custom design with the highest fidelity to the original NFT art. Only 250 pendants will be produced, each engraved with its CryptoPunks edition number on the back. Individuals may purchase just three NFTiff passes each.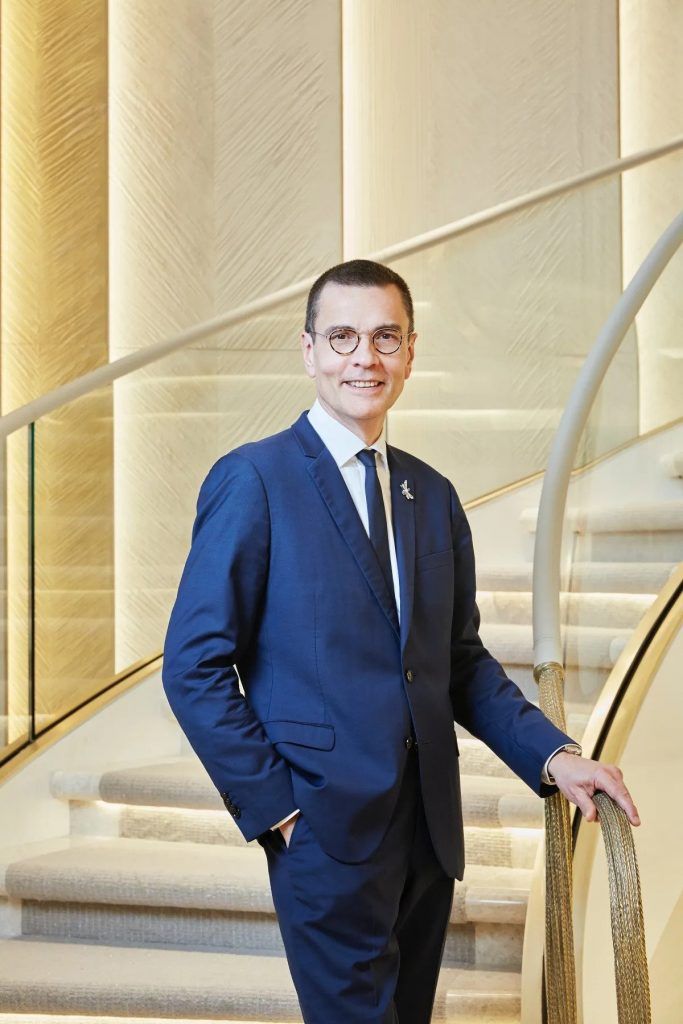 "We've pushed the idea of brooches for men over many years because we think it's a nice way to keep the idea of a dandy man. I like this sort of elegance because it's the little touches that make a difference." – Jean-Marc Mansvelt, Chaumet CEO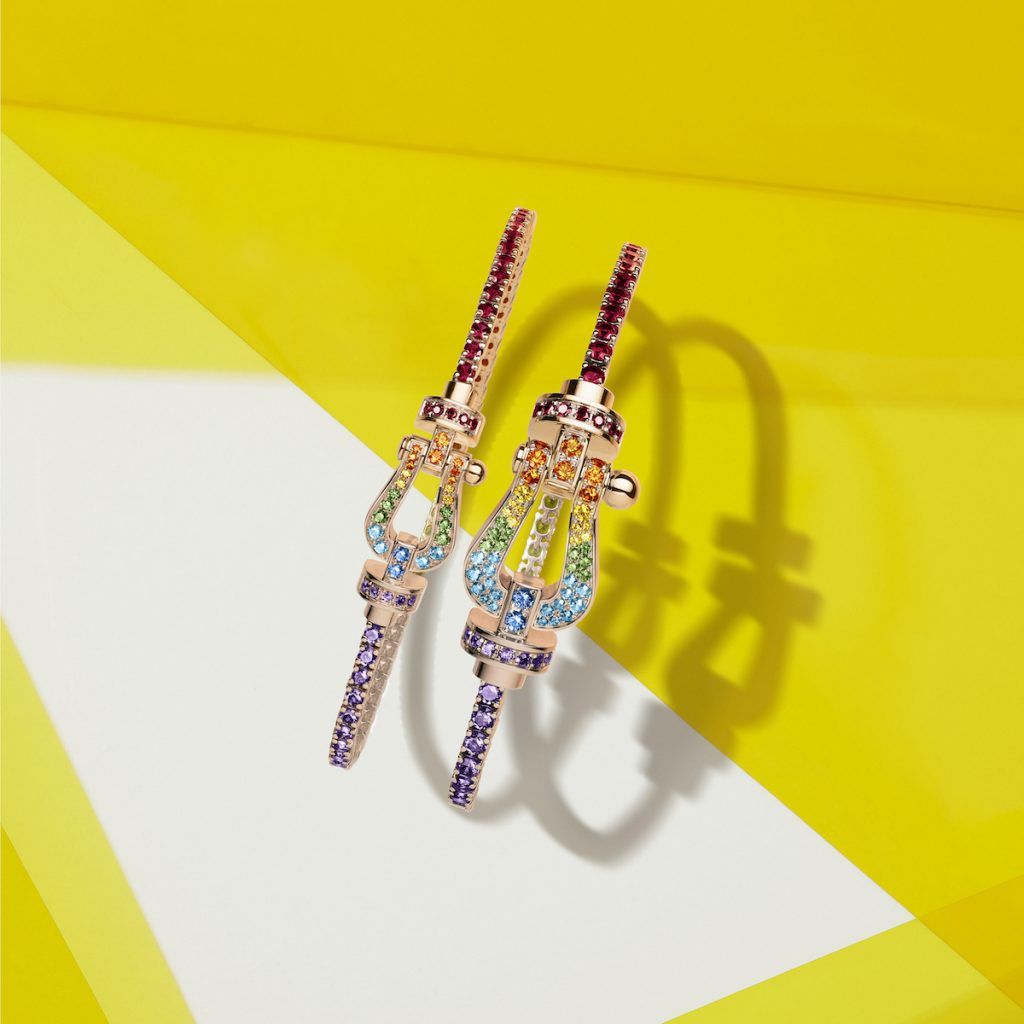 Fred Force 10 Color Crush
Fred's latest Force 10 Color Crush bracelets are a celebration of happiness, love and life with their kaleidoscopic hues. Set in pink or white gold, the pieces are embellished with fine and precious stones that resemble a bejewelled rainbow. Arranged in a block of dynamic colour, they comprise pink sapphires, rubies, spessartite garnets, amethysts, blue and yellow sapphires, tsavorites and more. Available in large or medium sizes with matching interchangeable Colour Crush buckles, the Force 10 bracelets can also be paired with corderie cables featuring multicoloured braiding that evoke colours inspired by the sun or the sea.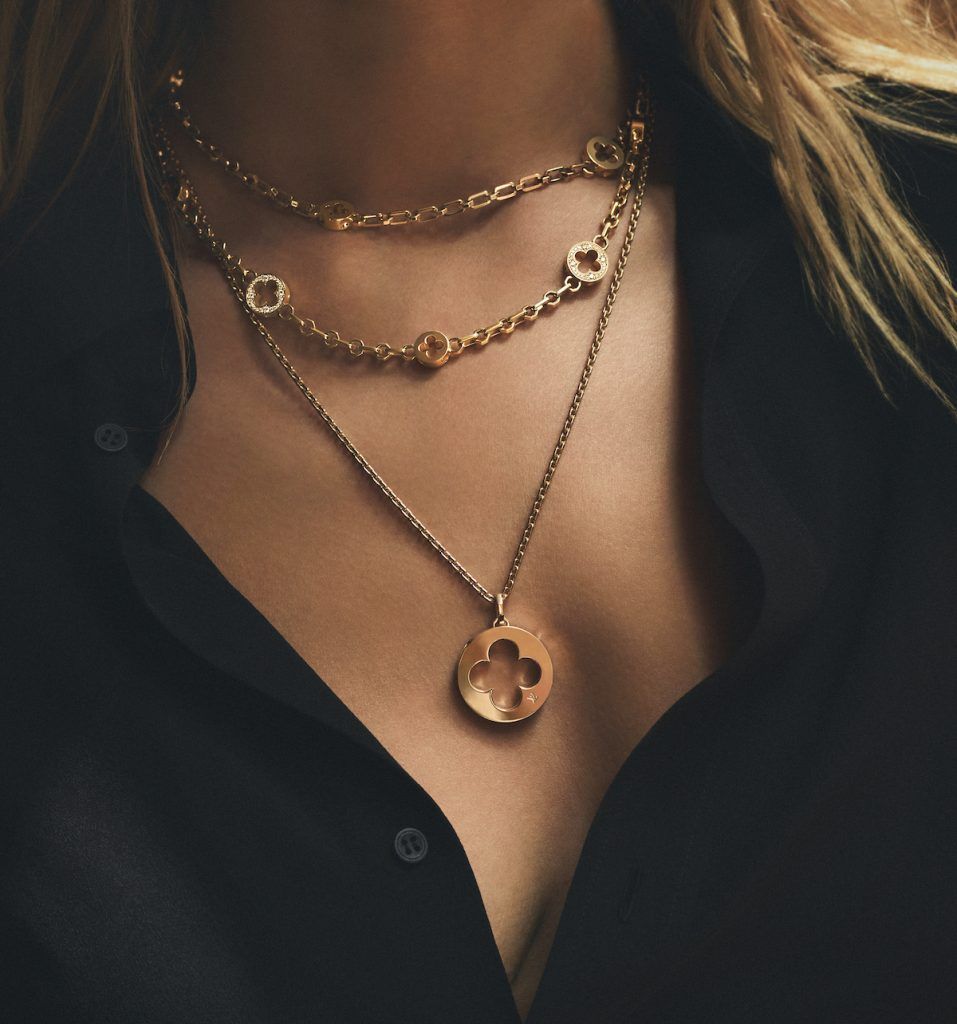 Louis Vuitton Empreinte collection
Distinguished by designs that draw from Louis Vuitton's emblematic codes, the Empreinte collection now sees the LV initials, Monogram Flowers and trunk studs incorporated into new yellow, white or pink gold unisex pieces with or without diamonds. Resembling leather straps on the house's iconic luggage, interlaced rings and bracelets symbolise a relationship between loved ones. The four-petalled Flower appears on a modern medallion and bracelet cord. Also offered are hoop earrings and a diamond-studded pink gold ear cuff that can be worn singly or mixed-and matched for a unique style. For versatility, a long necklace easily transforms into a multi-strand bracelet.
This story first appeared in the September 2022 issue of Prestige Singapore.