The Diamond Heliconia Necklace recalls the tropical bloom with 130 gorgeous pear-shaped diamonds.
Piaget's latest high jewellery collection, Wings of Light, invites you to escape to a fantasy land of magic, mystery, romance and rarity. The creations embody a flourishing natural utopia, while capturing the splendour of a lush, secret jungle filled with hidden treasures. Drawing inspiration from exotic bird plumage, vibrant flowers and sunsets, a universe of extraordinary shapes and colours awaits.
Showing off the maison's unsurpassed skill in recreating naturalistic pieces is this Diamond Heliconia Necklace. A breathtaking 130 pear-shaped diamonds and 16 brilliant-cut diamonds totalling 44.81 carats evoke the distinctive tropical blooms with flowering bracts.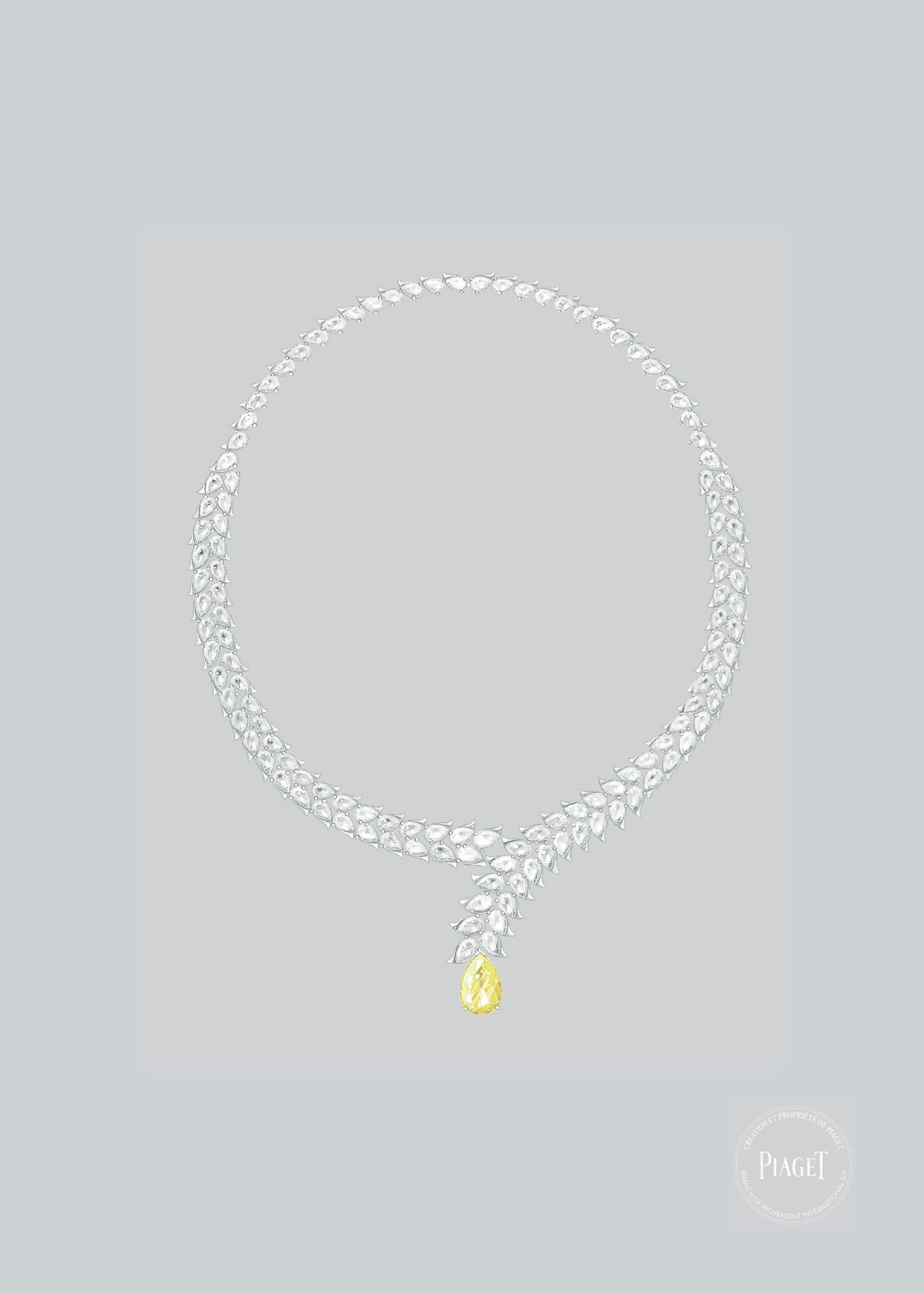 The vines intersect to lead the gaze to a spectacular pear-shaped fancy vivid 6.46-carat yellow diamond. Remaining true to the precision the maison is known for, the necklace is a transformable piece that can be worn four different ways.
(All images: Piaget)