The holy grail of a man's wardrobe has got to be the humble T-shirt — we dare say it's as important as a well-made suit or perfectly fitted jeans. But finding the right one is tricky business, particularly for the climate of Singapore. Dustin Ramos agrees. "If you go loose and light, it can end up feeling sloppy. If you go fitted and tight, you risk feeling like a sweaty burrito wrap."
SEE ALSO: The Hugo Boss X Joseph Schooling capsule collection Ramos knows what he's talking about. He and his wife Iris Sangalang are the founders of Monument Lifestyle, a local multi-label menswear store slash cafe. The Californian entrepreneurs have recently launched Duxton, a new label that puts well-made and well-fitted T-shirts front and centre. While basics may not seem like cause for excitement, the duo are filling a crucial gap in the menswear market. Duxton was created after they received many requests for age-appropriate and high-end essentials "that weren't flashy". Their target clientele? Those who wear an "unconventional work uniform" and seamlessly blend work and play. "[They] want to look their best without looking like they've spent hours putting together their outfit," they say. "Material, quality, fit, and functionality" — these were the four tenets that they abided to in creating Duxton's T-shirts.
The fabric used is the brand's key selling point. Everything was bought at the source. "We sourced our knit fabric in Los Angeles… from a family-run knit mill. They treat their team like their own and they've been doing it for generations," the duo explain. The woven and printed fabrics were also directly sourced from mills in Japan.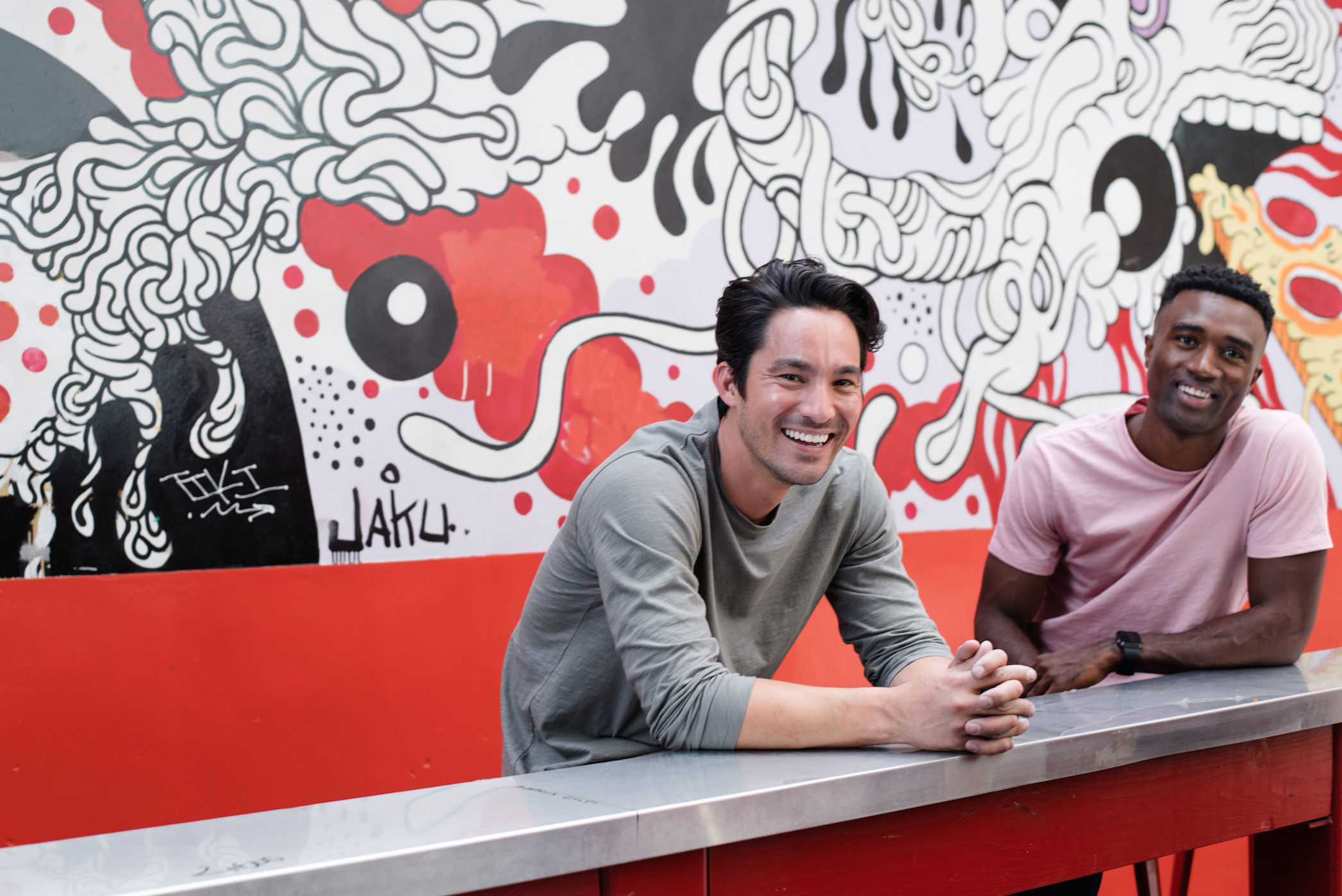 The T-shirts seem to be the perfect everyday essential. "They're lightweight and breathable. [We know] the heat and humidity can make it hard to feel good about any outfit," Ramos says. There's even one for every occasion as they come in 20 to 25 different colours every season.
When asked what his ideal outfit was, Ramos describes his go-to outfit as a pair of blue jeans and a short sleeve crew neck tee with sleeves rolled twice for an edgier feel. "No matter what, it's all about confidence. Don't be afraid of colour [and bear this in mind], balance is great."